This is not going to be a happy blog. In fact this blog will likely provoke some harsh criticism from virtually every member on this site. But this blog speaks of a harsh reality - one which we all hope never would actually eventuate. Boxer should retire from Starcraft Progaming.


Boxer is sad because its true



Boxer's career has been a story of continual reinvention and extreme highs and lows. Following Boxer's dominant period (ending with his loss to GARIMTO in SKY01) Boxer was forced to bring himself back up to speed. However in NATE OSL he went 0-3 in his group which showed quite strongly that he was desperately in need of a reinvention. Then in SKY 2002 Boxer's reinvention lead to him making the finals of the OSL - where he lost to Reach in another close final.

The loss to reach prompted Boxer to leave IS and form his own team - 4 Union (later Dong Yang and SKT1). Indeed the switch over to DY caused its fair share of drama and was the only solution Boxer could see to returning to his winning ways. While his play degraded over the next year he managed to raise one of the strongest teams in Brood War history and his role as a mentor and inspiration became firmly cemented in the minds of all fans of progaming as well as the progamers themselves.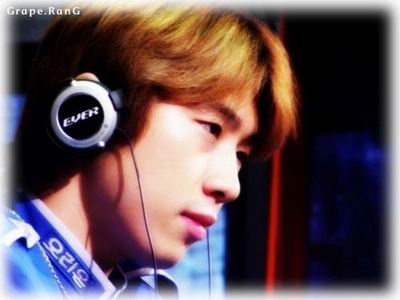 His star pupil, iloveoov, lead the way in the macro revolution which changed the very fundamentals of the game. The game became about who could produce more rather than who could defeat his opponent in one single attack with brilliant micro. This change hurt Boxer's style, as can be seen in his sharp decline in form. However, Boxer, the master of reinvention, came back and ascended to the finals of EVER 2004 after showing promising games in KT-KTF 2004 earlier that year. Boxer brought all his tricks to the table, and even with his improved macro, could not topple the monster Terran.

Once again Boxer's form declined and fans were worried that they had seen the last of him - of course Boxer is a far superior player to that. Boxer once again redefined himself and adapted to the innovations of FD terran amongst other trends. Indeed, Boxer improved so remarkably that he once again returned to the OSL finals. After a remarkable OSL run in So1, including possibly the greatest comeback of all time against Pusan, he fell to Anytime in the final 2-3. Despite his total redefinition he couldn't muster a win. OGN believed that he would take the win, and arguably created to the Golden Mouse as an award for Boxer to win to make him seem like the best Starcraft gamer in existence. However, the plan backfired and obviously, Boxer lost.


Boxer after his comeback vs Pusan


With his military service looming on the horizon, Boxer picked up his game dramatically after a short decline and went on a rediculous 13-0 TvZ streak amongst other things. Shinhwa stopped Boxer in his last OSL run in Shinhan 1 OSL and then FireBatHero knocked Boxer out of his ODT group and OGN said goodbye to Boxer for a long time. In Pringles MSL, however, Boxer looked to be able to win the whole tournament after a ridiculously strong victory over Ra on Blitz in which Boxer showed that his macro was very much up to standard, and in fact was bloody scary. Boxer's MSL run was cut short, and was forced to join the military after the group stages were played out.



But then progaming threw Boxer a bone and created ACE - just in time for Boxer to join and make the team something amazing. Sadly, ACE will be the final nail in Boxer's coffin. Despite his brilliance and ability to adapt and redefine himself - this time the skill discrepancy is just too wide for him to catch up. Since Boxer has joined ACE his winrate has dropped to a substandard 40.32% (25-37) and noting that most teams opt to send out their B-Team's to dispatch of ACE, these figures are not reassuring.

The fundamental question here is what is stopping Boxer from coming back like he has done before and after maybe 6~ months return to tip-top shape. Well there are a number of forces at work here...

1) Mass influx of new gamers
Since Boxer left for the Air Force, there has been a substantial change in the composition of proteams. Old gosus have faded away or retired and a mass of new energetic and hungry gamers have risen to take their place. Players like Best, Jaedong and Flash represent the youth of today in all their shining glory. The fact that most of the gamers on the top 30 are vastly different to 2 years ago clearly shows this if nothing else. In addition to the rise in youth gamers the competition has risen exponentially - even one off game these days is enough to send you home, and we have not seen a dominant figure in a long time as a consequence. These young gamers pose a serious threat to any comeback attempt Boxer will stage purely because of the intense competition and significantly higher skill level. This follows on nicely to...

2) The skill discrepancy between Boxer now and the average gamer is far greater than it has ever been since the start of Boxer's career
What this essentially says is that Boxer has a huge amount of work to do to catch up to even the average 50% gamers of today. Before reinvention was easy, because Boxer was never below average for a gamer and was always a threat. Now any scrub has a decent shot at taking him down. If nothing else, Garimto's stunt proved that it's ridiculously hard for a gamer to make up a huge skill gap even with a significant amount of raw talent. This is one hurdle Boxer simply cannot jump.

3) The "Boxer" effect
If by some miracle Boxer managed to return to ODT/Survivor the "Boxer" effect kicks in. Gamers instantly recognize that Boxer is their opponent and Boxer is synonymous with Starcraft genius. Hence gamers prepare harder to fight against Boxer than any normal gamer. This is partly due to his fame as Mr Stacraft and partly because of his traditional super high skill. This make any serious run extremely difficult because the gamers are better prepared than normal.



So what does Boxer have going in his favor? Well the simply answer is cheese. Boxer is the one gamer in all of Starcraft (aside from Ra) who can cheese and be called a genius. Any other gamer who cheeses in a similar fashion is looked down upon by the community. Don't beleive me? What about Flash vs Bisu on Monty Hall? That was a Boxer-esque cheese that everyone hated purely because Flash was "just another terran" at that point. Anyway, Boxer can still cheese - as he's proven throughout his time on ACE. But sadly, this isn't NATE OSL anymore and you can't cheese yourself to an OSL final. Even Boxer's biggest asset won't help him in ascending the individual leagues.

Basically, in light of all of this it is not unfair to conclude that Boxer will have a steep learning curve to get back up to speed - one which he probably won't be able to scale. However, Boxer has one important aspect about him which gives him a chance in Progaming - his charisma and role as a mentor. Boxer is the mentor figure and knows how to inspire a team to victory. He got ACE from #12 -> #11. He trained Oov into a monster. He performed the Proleague Grand Slam in 2005 by winning Round 1, Round 2 AND the Grand Final. Upon his departure the team fell apart which can't just be a coincidence. Boxer's Progaming future lies within a Mentor position within the team, a "player-coach" or "coach" if you will.

Although the thought of Boxer in an OSL finals gives me wet dreams at night, realistically it's never going to happen. He's never going to get to that Golden Mouse. Boxer will forever be "just another Terran" for the rest of his career thanks to the enormous setback ACE has had on his career. Boxer's career as a progamer after ACE is for the large part over. He'll pop up in Proleague from time to time - but will never advance out of his preliminary group. This is the sad truth.

I love you Boxer, but it's time so hang up your mouse.