Team Liquid Features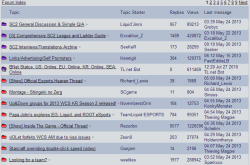 Forums
Team Liquid has large and active discussion forums covering StarCraft 2, Dota 2, League of Legends and many other games. There are general forums as well as community and news forums. All of our forums are well-moderated and provide for a great place to discuss your interests.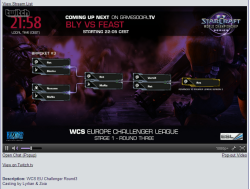 Live Streams
We provide live streams of professional gamers and popular community figures. Watch your favorite pros play live and interact with them with via chat. Our stream list contains all of the top StarCraft and Dota 2 pros, and any user may submit their own stream to be listed in our stream directory.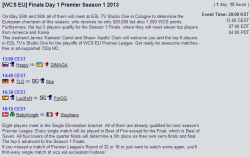 Event Calendar
Stay on top of all the upcoming gaming events with our calendar. From tournaments to LANs, if there's a pro-gaming event happening you can find it on our calendar. Event organizers may submit their own events for listing subject to certain criteria.
Event times are shown in your local time zone if you have set it in your TL profile, and each event has a countdown to ensure you don't miss out.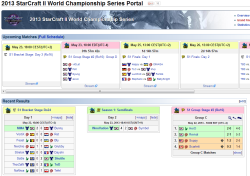 Liquipedia
So big that it has its own separate site, Liquipedia is a wiki covering professional StarCraft and many other popular esports. You can find biographies of your favorite players, tournament brackets and results, team rosters, unit and ability information, and so much more!
The best part is anyone can help contribute - all you need is a teamliquid.net account and you can help make Liquipedia the best resource on the Internet for StarCraft and Dota 2.
Team Liquid Progaming Database
A database of professional players, tournaments and games. Are you a fan of detailed statistics? With TLPD, every professional game is recorded into a searchable database. Find out players' win rates, best and worst matchups. Compare two players to see how they've fared vs each other in the past. Look up maps to see race balance and other stats. Search for teams to see the complete rosters and player rankings. All this and more!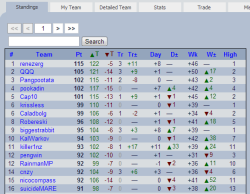 Fantasy StarCraft
Fantasy StarCraft lets you build your own dream team of players and with results based on Proleague and GSTL matches. Spend 30 points on your team roster and team and another 13 points on players you think who will do poorly for your "anti-team". Trading is available each week and detailed stats and rankings let you compete with your friends or in a group. Can you find the low point underdogs and take home the Fantasy trophy icon?
Fantasy StarCraft is available during active Proleague and GSTL seasons. News will be posted when signups open, so keep an eye out for them!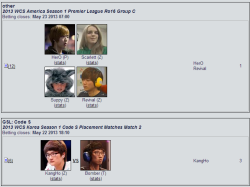 Liquibet
Liquibet is a fun way to test your knowledge of the professional scene. Upcoming pro matches will be displayed for you to bet on - select the winner and if you're correct you get the points. Challenge your friends and move up the rankings to see how accurately you can predict the outcome of pro games!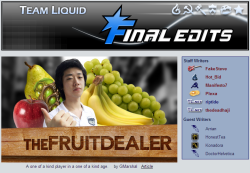 Final Edits
Team Liquid Final Edits are high quality articles from our writing staff and guest authors. Many articles date back prior to the release of StarCraft 2 and contain a lot of Brood War history and are well worth reading for any StarCraft fan.