Foreword:
Making a list like this is always problematic. With nearly 5 years of gameplay there is a huge amount of information to parse. First, there is the prestige of tournaments: measuring and judging the value of specific tournaments—GSL as compared to international LANs—, tournament formats, and paths taken to the Championships. Next, the player's level relative to the time must be considered with several caveats: the increased talent pool in modern times, the mass migration of KeSPA pros to LANs and WCS, and then the mass retirement of former KeSPA players and eSF players. Consistency over a long period of time compared to peak/clutch has often been considered one of the most important measures, but the player's effect on the game itself is equally important. We must consider the innovation and creativity they used to make strategies as well as the refinement of pre-existing strategies, the meta in which they played and the outside factors they had to face during their reigns.
It is inevitable that many will argue for or against the inclusion or exclusion of certain players in the overall top 15 depending on what criteria you've used to judge their placing. However, as there is no definitive list to argue for or against, this is my attempt to codify a list of the all time greatest foreigners by the end of Heart of the Swarm.
The same guidelines I used for the Greatest Players of All Time applies here except I included more ro8 results:
http://www.teamliquid.net/blogs/482944-the-process-of-creating-the-top-15-greatest-list
#15 | Bunny, The Dream Continues
Achievements:

Top 8 WCS EU S3 2014

Top 4 WCS S1 2015

Top 4 WCS S2 2015

Top 8 DH Bucharest 2015

1st Gfinity 3

1st Fragbite Masters 4

3rd Fragbite Masters 3
"The Dream has come true, but it isn't over yet." - Bunny (49 seconds in)
There is a dream that every fan and spectator has of competition. It is a fanciful dream, a passing dream, but you can't help but think of it the second you see an amazing moment, an amazing game. It is that moment when you see Jinro defeat MC with mech to make it to the Ro8. It is that moment when you see HuK win DreamHack over Moon. It is that insane moment when you see NesTea just barely hold off sC's unrelenting parade push by the skin of his teeth. It is seeing Mvp's 11/11 fail in utter disaster, only to watch as Mvp finds the one path to victory anyway. In those games, in those moments, the average fan, the average spectator will sometimes think to themselves, "What if that was me?"
In Bunny's case he probably told himself, "That could be me."
On April 2012, Bunny, then known as dreambunny, joined his first SC2 team, Blast. Inch by inch, very slowly, very methodically, Bunny moved up the ladder as he started doing better and better at local tournaments like WCS 2012 Denmark and IesF 2012. When HotS opened, he broke free of the chains that had seemingly held him back and he qualified for his first WCS. I remember the run very vividly as he rained down hellbats from the sky and scorched the earth. The games that tournament, coupled with INnoVation's own shenanigans, made me create a new metric to measure skill during that time called HPM (Hellbats Per Minute).
Bunny then called me out later at HSC saying that he used hellbats less than other Terrans (which was true as he had only used them in 50% of his games while the other Terrans at that event used them in nearly 70% of their games), but I took away two things from that interaction. The first was that this was a player who was acutely aware of his reputation because of his ambition. Even back then Bunny aimed to be the best foreigner. (The second I'll get to when I talk about his playstyle.)
Nearly a year after that event, his work paid off as he broke through the ranks of the other foreigners and had the best results of his career. His title at Gfinity was welcome respite from Korean dominance, yet he would then best his strong 2014 in the coming year.
Bunny had risen from a spectator to an unknown player on an unknown team to one of if not the best foreigner on the world's best foreign team in the span of 2 years. Bunny may have fulfilled his dream, but his dream has yet to end.
PlayStyle:
The first thing I thought of when I first saw Bunny drop hellbats was the Korean-ness of it. The general reputation of foreign Terrans is fairly weak. The majority of the great foreign players have either been Protoss or Zerg. The Terran players all had fatal flaws. Sjow couldn't play TvP to save his life. Kas tried to brute force series wins the same way he brute forced the ladder. Happy had the mechanics, but was both too predictable and lacked killer instinct. LucifroN had the skills, but could never convert them into large wins. MajOr was, well, MajOr. Perhaps the most telling thing was that all of them except LucifroN had EU playstyles that generally avoided really aggressive moves (except in BiovZ matches) that aimed for the late game.
When I speak of a Korean Terran style, it is generally the style that follows standardized builds, reactions, attack timings and efficiency. It gives players opportunities to do damage and end the game in the mid-game, but it can easily transition to the late game without any kind of disadvantage (assuming the game is played out correctly). The meta for the Korean Terran has been decided generally by 1 man at a time. Early on, Jinro's 3 base Terran macro changed the thinking of Korean Terrans in their approach. After that the majority of the meta of the standardized Terran came from Mvp all the way until INnoVation joined his first GSL in WoL. At which point the standard builds of Terran came from him.
This is all context for what I'm about to say next. In many ways Bunny's play seemed to be inspired by INnoVation. This wouldn't be that surprising in Korea as nearly every Terran (barring TY, Bbyong and Taeja) had in some way taken inspiration from INnoVation's playstyle. However, what was surprising was that despite acknowledging the strength of Korean Terrans, very few foreigners have ever taken direct inspiration from them. (The only other in recent memory was LucifroN). Bunny is a very strong standard Terran which is actually a rarity in the historical context of foreign Terrans throughout SC2.
Difference between Bunny and LucifroN:
This was fairly simple. While LucifroN had always been touted as one of the best foreign players during his era (from the latter half of 2012 to early half of 2013), he was never able to live up to that potential the other pros and casters talked him up to. In the end he only got two major domestic results (3rd WCS EU, Ro8 WCS EU S1 2013) and never did well internationally (though in one case he was actually coin flipped out of the tournament in a triple tiebreak between him, YugiOh and Strelok). Bunny just out did him overall in results.
#14 | DIMAGA, Lightning Strikes Twice
Achievements:

Top 8 GSL WC

6th Blizzcon 2011

Top 4 WCS EU S1 2013

4th Blizzcon 2010

1st ASUS Rog 2011

2nd DH Summer 2012

3rd IEM Cologne 2010

Top 8 IEM Guangzhou

2nd IEM Kiev

Top 8 HSC IV
"There is something special about DIMAGA that I don't feel from other players." - NesTea
DIMAGA - Lightning strikes twice
DIMAGA felt more like a force of nature than a player at times. Completely unpredictable and mercurial, it was nearly impossible to ever determine DIMAGA's form in SC2 or how well he'd do on any given month. The only thing constant about him was his giant smile and his ability to enjoy almost every moment of the competition he was attending. He started off strong in the beta and got decent results early on in the first few tournaments, such as IEM Cologne and BlizzCon 2010. He'd then disappear for 6 months and go to Korea to break NesTea's undefeated ZvZ streak, disappear for 4 months and then show up to win a tournament. He'd disappear again to only show up and eliminate Flash from DreamHack. He would show up wherever, whenever, and it would be hard to ever count him out because you never knew what you were going to get.
He was easily one of the best Ukrainian Zergs to have ever played, one of the few foreign BW players to have made the transition and be successful and one of the greatest foreigners to have played the game.
Playstyle:
The first time I heard anything about DIMAGA, it was that he had spent all night playing MorroW in custom games to prepare MorroW for his games vs Idra at IEM Cologne 2010. What was curious though was that DIMAGA was playing Terran and Morrow the Zerg. In those games DIMAGA taught MorroW the power of 3rax reaper and with it MorroW destroyed Idra in the finals. But the real winner wasn't MorroW, but actually DIMAGA, as that inevitably made Blizzard nerf the reaper.
That little anecdote is in many ways symbolic of DIMAGA's playstyle. He was an extremely aggressive Zerg and while he didn't have huge meta changing impacts on the game like Stephano or Snute, the builds and compositions he did make were really effective.
He was the first to use the 1 base baneling bust (something Life used at this past BlizzCon to try and take the title). At GSL World Championships, he and the other foreigners there created a weird 2 base ling/bling drop strategy. It failed at the tournament, but was then used to great effect by JulyZerg later and Rogue nearly 4 years after that. Perhaps he was most famous for constantly making new variations of the baneling bust build off 1 base, 1.5 bases, 2 bases, 2 bases and an empty 3rd hatch and 3 bases. In ZvZ he was also the first one to use the mass queens/roaches/nydus build to shut down muta builds in ZvZ. A unique Zerg by any standards.
The difference between DIMAGA and Bunny:
While Bunny arguably had a higher consistent peak, it only lasted about 1 year. Whereas DIMAGA has had about 2.5 years of relevant play and overall more results. Fairly straightforward.
#13 | Lilbow, The Burden of the Crown
Achievements:

2nd WCS S2 2015

1st WCS S3 2015
Nerves never end. You could be a career veteran, one of the greatest champions of all time, but once you get in that booth, once you start playing, the pressure is on. For most people (Not named Life, sOs or Taeja, none of whom seem to give a fuck), the best they can do is get used to the pressure, to deal with it and not let it affect them too much. But it is always there, always looming in the background. Even players like Flash and Jaedong, both considered to be the two greatest champions to have ever played in BW have fallen to nerves multiples times during their careers in SC2. Flash could never close out a series in the Ro16, even when he was a heavy favorite to get out of the group. Jaedong lost nearly every finals he played in during his SC2 career.
In Lilbow's case he attained the crown of best foreigner after getting to two consecutive finals in WCS, the most important league outside of Korea. He defeated Bunny in ritual combat to solidify his place as the best foreigner and then lost to Hydra during the finals. The season after that beat Hydra in the round of 8 to get his revenge and beat MaNa to become the first ever foreign WCS Champion. And now all eyes are on him.
You can ask nearly any foreigner who eventually became the best foreigner in the world at some point. The pressure is of a different kind. You no longer represent yourself or your country, but the entire world. Being the foreign hope is both a blessing and a curse. Gaining that title makes you an icon in the SC2 world, the player everyone looks up to as the one that can fight against the Koreans. It is also a burden, one that at times feels impossible to fulfill and hold up for long. With Lilbow's disastrous showing at BlizzCon, all eyes will now be on him to see whether he succeeds in his attempt to become the greatest foreigner or be crushed under its weight.
Playstyle:
Unlike the other players on this list, LIlbow is fairly recent so it's hard to pin down what makes him excellent as a player. What I can say is that his two WCS runs were based on his decisiveness, his clean build orders and clean stalker micro.
Difference between Lilbow and DIMAGA:
LilBow's accomplishments aren't that different from Bunny. In terms of consistency, Bunny's time at the peak was arguably longer (as this list ends at the end of HotS). DIMAGA's consistency is even better than that, but Lilbow's peak of getting into 2 consecutive WCS Finals and winning one was just enough to get past their overall achievements and place him here.
#12 | Jinro, At the Apex
"The problem I think was that I was satisfied with my showing. If I had the hunger, the fire I could have maybe gotten to that finals." - Jinro on his GSL Ro4 placings.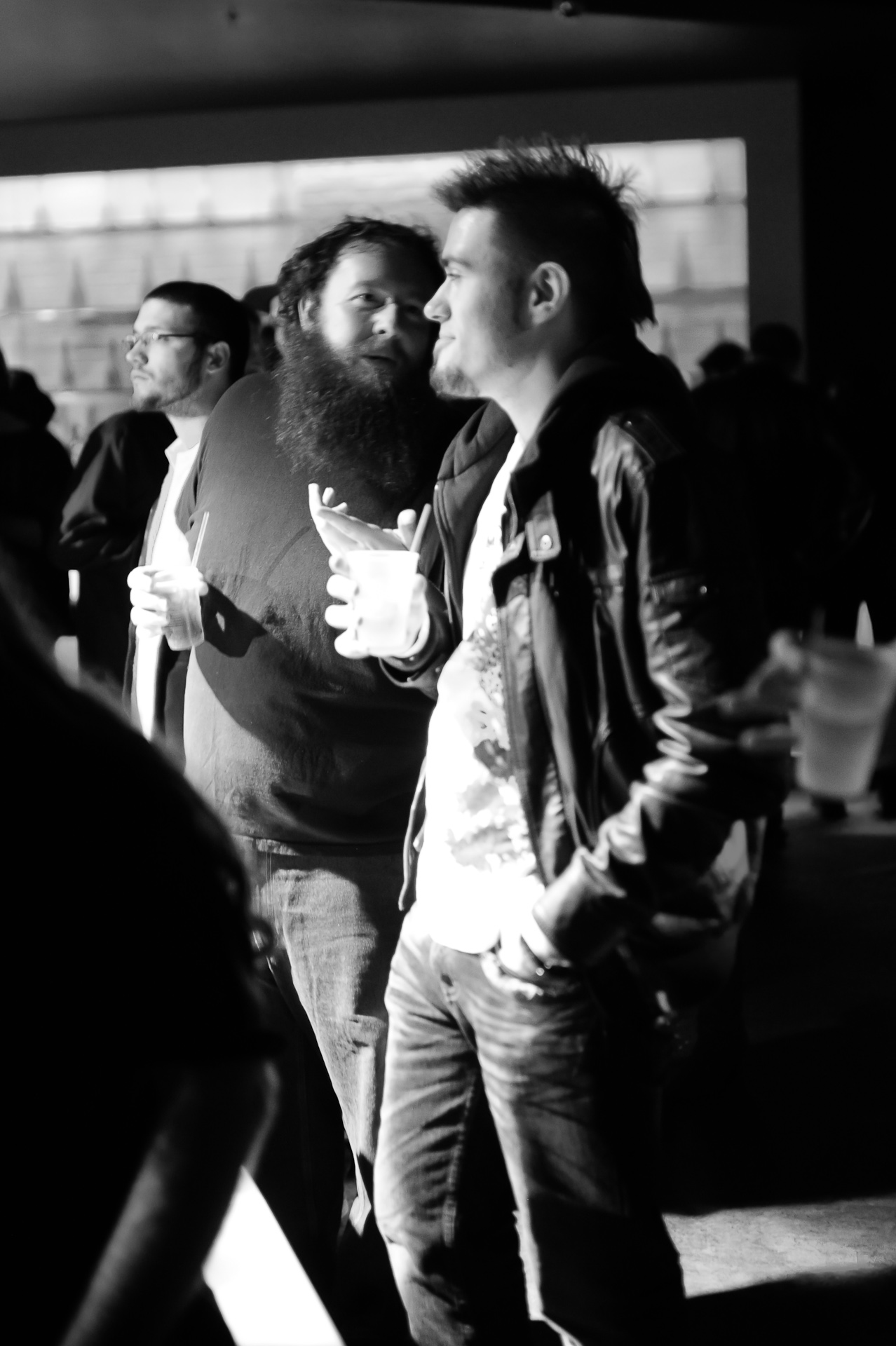 Achievements:

1st MLG Dallas

Ro4 GSL Open 3

Ro4 GSL Jan. 2011
When ranking players in general, one of the qualifications is strength relative to one's time. In Jinro's case he was unarguable one of the Top 10 players from his qualification into his first GSL all the way till his Ro16 in GSL March. In that sense there are very few foreigners that could match what he accomplished. The problem was that this is an overall ranking that not only takes into account relative strength to the scene they played in, but also measures and balances the runs they had, their achievements, time of consistency, peak of consistency, innovation, refinement, adversity, the metas they played in and various x factors. I took a holistic view of what it means to be the greatest in every aspect and though Jinro was, relative to his time, one of the great players of that era, that small time span could not overtake what numerous other foreigners did across the next 5 years.
Playstyle:
Jinro was probably the first Terran player to realistically and seriously try to make 3 base macro play work. He was met with frustration multiple times, but after mixing it up, he eventually flourished and his builds and plays did have an intangible effect on the Terran race moving forward. Another aspect of his play was he always had very cute/niche openers that were clever and gave him a bit of extra strength to his builds if he got them off the ground.
Difference between Jinro and Lilbow:
Both their times spent at the top were roughly the same. The big difference between them was that Jinro did it in the hardest region in the world while Lilbow did it in WCS. Yes, that even accounts for the increased difficulty of play nearly 4 years later. In the end, Jinro's peak was better than Lilbow's peak so far and he had a big impact on the way Terran was played, whereas Lilbow did not do as much for Protoss. Lilbow will conceivably overtake Jinro should he remain consistent in 2016.
#11 | ThorZaIN, Crashed through the Door
Achievements

1st TSL 3

Top 2 DH Valencia 2011

Top 4 NASL 2

1st DH Stockholm 2012

Top 8 DH Winter 2012

3rd EU Battle.net Invitational
"I made a rule for myself when I practice with Koreans. I wouldn't stop playing until they stopped." - on Lo3
I do not believe any foreigner will ever make as large an impact in their debut match as ThorZaIN did in his. The circumstances surrounding his initial debut were too strange to be recreated again. The Korean and the foreign worlds were basically split at the beginning of SC2 with only Jinro and Idra really crossing. ThorZaIN was seeded into the bracket against Fruitdealer, the first GSL Champion, and was, at the time, still considered one of the best Zergs on the planet. ThorZaIN deliberately decided to avoid all online cups so that he could specifically prepare for Fruitdealer. But to most of the community the outcome was obvious and in the single largest lopsided liquibet ever, everyone except 5 people bet on Fruitdealer. The only people who bet on ThorZaIN was ThorZaIN, ThorZaIN's mom and three people who misclicked.
ThorZaIN won with extremely calculated builds that caught Fruitdealer off guard, hammered in by relentless aggression that didn't allow Fruitdealer to come back into the game. He then went on to defeat Nony, MC, Kas and NaNiwa. His games vs MC were historically one of the most important TvPs ever played and some of the best games played that year. He also inadvertently created the first ever mass thor build vs Protoss and then got it nerfed a few days later.
He became an instant sensation and one of the great foreign hopes. He was also one of the few to have spent long periods in Korea, first in the SlayerS house, then in F.United and finally in the EG-TL house where he became the first foreigner in ages to win an official match in Proleague. His rivalry with NaNiwa was one of the most important in SC2's history and his victory over Polt at DH Stockholm 2012 was one of the most celebrated ever.
Playstyle:
The Koreans called him the Spoon Terran for his methodical way in slowly killing a man in small chunks and increments. It was perhaps the most fitting nickname he ever got and I firmly believe that the most excruciating way to lose is in a long macro game against ThorZaIN. At least with sOs and Has you know the end will come swiftly. In ThorZaIN's case he took Artosis' old maxim of "Building a bigger advantage" to the extreme. If there was a scenario in the game where he had a 99% chance of victory, but if he elongated the game by an hour to ensure the extra 1% chance for 100% victory, he'd do it and the opponent would probably die of exhaustion in the meantime.
But at times he could also be incredibly aggressive. Most notably in his games against Fruitdealer and later on DRG. He could sometimes turn it on if he believed that the best path to victory was through very fast paced aggression that left the opponent flat footed.
Perhaps ThorZaIN's greatest trait was his preparation. I argue and still argue that no foreigner has ever been able to utilize the extra percentage points preparation can give you to create or refine builds to beat a superior opponent. When combined with his incredible mind for unique builds, his great sense for the late game, his sometimes unique unit compositions (he once went mass late-game reaper against Protoss, the second player to ever do so after qxc did it to Genius in TSL 3) and a great sense of positioning made him extremely dangerous to players above his skill level.
Difference between Jinro and ThorZaIN:
ThorZaIN didn't have the crazy peak Jinro had in the earlier era, but he played for a much longer period of time and was overall much more consistent.