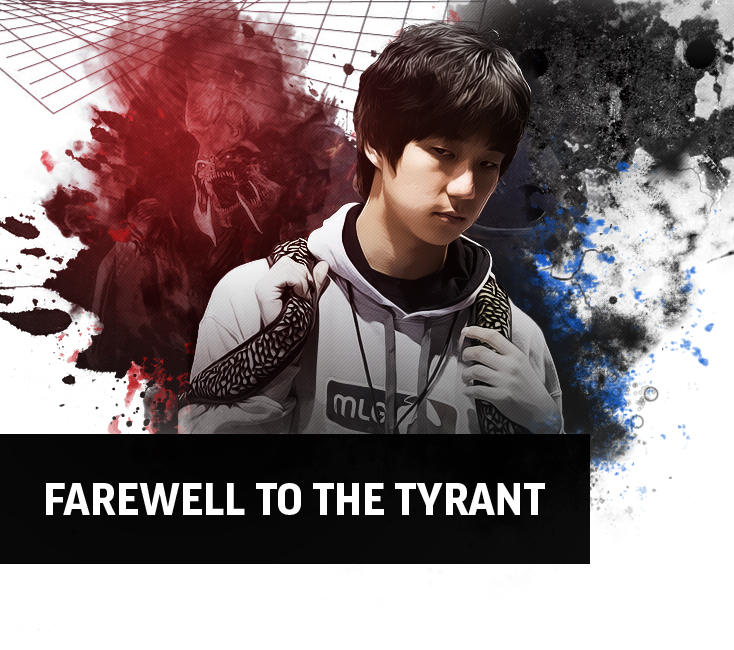 It's that time again to bid farewell to another BW player who is leaving us to fulfill his military service. Only this time around, it's one of the most loved players in both the Korean and foreign scene. Whether you followed his career in the KeSPA era or only started following him afterwards, this was a player that drew the attention of many and was truly inspirational in his quest to be the best.
He was a player who was a mechanical monster among his peers.
He was a player who was known for his crazy dedication to the craft.
He was a player who showed us kindness and humility regardless of the outcome.
He was a player that strived and struggled endlessly to meet the fans' expectations.
He was a player that made us dream and curse endlessly at his misfortunes.
A player who helped us experience the highs and lows that came with following competitive Starcraft and who through thick and thin always pushed himself as hard as he could in order to live up to his legacy. This is about the player, Lee Jae Dong.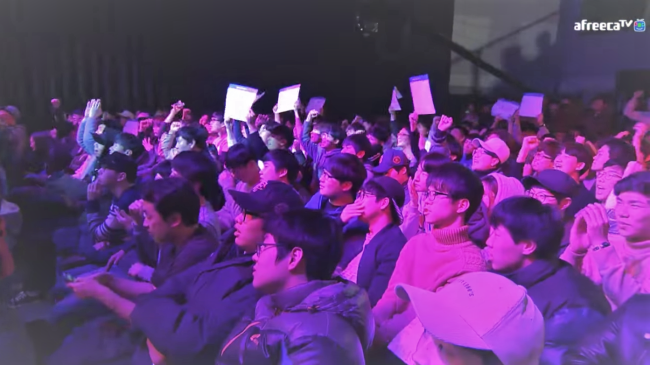 In 2016, Jaedong returned to our beloved game. His return was a huge boon for the scene, adding to its legitimacy as it grew exponentially due to the hard work of many organizers who hosted tournaments such as SSL as well as players who started to practice more diligently in order to show us the best games possible. While many realized that Jaedong was no longer in his prime, thus he was unlikely to have the same aura of invincibility or winrate that he previously had, his fans hoped to see him compete with the other ex-pros, and maybe snag another trophy and stand at the top yet again, even if briefly.
His results from the early days in the post-KeSPA era were
chronicled
on TL, and the conclusion reached was that Jaedong will keep at it until he wins something. His desire, his passion, his motivation, everything was still there and as authentic as ever. Alas, his health was not as pristine as it was before. The passage of time and the intense practice regimens of the past had certainly taken their toll. For a phenomenal player who had reached the top before, the differences between now and then were obvious to astute observers. Prime Jaedong was something truly special. His macro, micro and aggressiveness were matched by few. He had the ability to pull wins out of thin air, and turn situations around when it mattered. This was due to the fruits of his labor, the results of hours upon hours of practice that even Jaedong himself described as hard and difficult at times. This came at a time when Jaedong was young, healthy and hungry for success.
"In the past, I was part of a team and the preparation process was all pre-set. Now I have to do everything on my own, including finding suitable practice partners, which proved to be very difficult. I also have less to actually practice because there's so many other things I have to keep track of."
In an era where teams don't exist anymore and streaming is the main form of revenue, players are expected to take care of themselves and handle all that life throws at them. However, a physical injury takes a lot of time and rest to heal. From the perspective of a streamer, taking a break can be akin to financial suicide. For Jaedong, he kept up the fight trying to practice as much as he could taking his health into account. Even though his results betrayed his hard work, he was determined more than ever to win something. This is what makes Jaedong such an exceptional player and one of my favourites of all time.
To keep fighting, to keep hanging onto a sliver of hope against all odds.
But it's also what makes this goodbye that much harder.
Because for a short time, Jaedong almost went all the way. He almost won another trophy, almost made what seemed impossible possible roughly 1.5 years after his return. I'm talking about the first season of the Korea StarCraft League, KSL in the summer of 2018. Having lost in the Ro16 in most ASLs since his return, KSL was like a fresh breath of air for Jaedong. It had a format that seemed to play to his strength, and a new tournament was instrumental in renewing his motivation to take first place. This couldn't have been more evident than watching his games during that run. After beating Shuttle and Light in the Ro16, Jaedong beat Snow in a close 3-2 series in the quarterfinals before he laid waste to Rain in a one-sided 4-0 victory in the semifinals.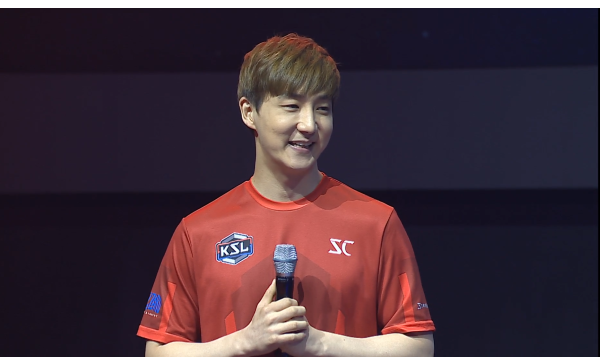 "It looks like the Jaedong of old is back!"
As we all watched Jaedong step onto the finals stage, we were hit by a range of bottled-up emotions that finally saw the light of day. Has the time come? Will Jaedong finally reclaim his throne and take first place? Certainly, this was the closest he's been in years. And yet, reality can be cruel at times because that day, Jaedong did not take the trophy home. Up against a rejuvenated Last who was taking KSL seriously, he slowly broke down after a thrilling first game losing the finals in 0-4 fashion. It was painful to watch for his fans, but more so for Jaedong himself who no doubt took it hard, opting out of KSL2.
A look at his results over the years showed that Jaedong was one of the more consistent Zergs around, qualifying for all offline tournaments that he tried his hand at. This included, but was not limited to ASL2, ASL3, ASL4, ASL5, ASL6, ASL8, KSL1 and KSL3 while he forfeited or opted out of KSL2, ASL7 and ASL9 due to personal reasons. He may not have cracked the Ro16 of either tournament except in two instances, but one can certainly appreciate these results when you consider the deck of cards that he's been dealt. According to TLPD, his average winrate sits at 47% with his highest winrate being PvZ at 58%. This is far from his average winrate of 67% during the KeSPA days, however, despite these numbers, one thing is certain: Jaedong is still feared by all!
With Jaedong heading to the military, he will finally get the rest he needs. Perhaps he'll come back in better shape with even more motivation than before and claim the Zerg throne, but only time will tell. For now, let's enjoy some carefully chosen games as we celebrate the career of one of the most loved players on the planet:
ASL2
ASL6
ASL5
ASL3
ACL
ASL2
KSL1
Jaedong, you leave us for now, but you'll always have a special place in the heart of BW fans. Best of luck moving forward and we await your return!
---
Writer:
BigFan
Graphics:
v1
Thanks to:
2Pacalypse- for css
Photo Credits:
Afreeca, Blizzard