Over a year has passed since Jaedong returned to his former home, that of competitive Brood War. Considered one of the best zergs during the KeSPA era, he was a ruthless competitor and a mechanical monster born out of pure passion and love for the game. A hard worker with plenty of humility and kindness while lacking in arrogance; qualities that only a few possessed but, were highly sought after. As someone who was nicknamed the Tyrant, had multiple titles under his belt, various innovations in the ZvZ matchup and held an overall winrate of 67%, Jaedong stood on a platform that only a few zergs over the years have managed to climb. Thus, he was always brought up as an example of someone to strive for and emulate. Adored by fans all over, he was no stranger to the spotlight and he has always tried to reward his fans with good games.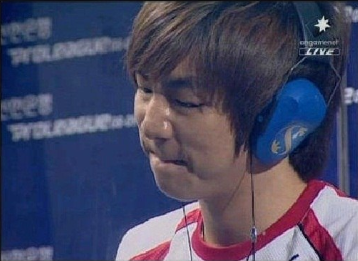 A common anecdote that was discussed between progamers was about the one time that Jaedong missed a single dropship in a long ZvT game. Anyone who has played a long Starcraft game understands the fatigue, drain and lack of attention that results from this, so in hindsight, the majority of players would excuse themselves. But, Jaedong was mad at himself for missing it to the point that he proceeded to scourge every dropship afterwards, never missing a single one.
What really stands out from this story is Jaedong's attitude and approach to the game. Someone striving to be the best has to constantly push himself in order to stand at the top of the throne. However, this also means that every loss would sting even worse than the last. Tales of Jaedong balling his eyes out after losing important matches were passed around. While practice makes perfect is a common motif, in a highly competitive game such as BW, many factors such as preparation, execution, decision making, attention to minute details etc... play a role and unless a player is heads and shoulders above his opponent, there is never a guarantee of victory till the opponent taps out.
Having played both Brood War and Starcraft II competitively for over 10 years, Jaedong has his fair share of wrist injuries due to his relentless work ethics. Despite this, he continues to persevere at the cost of his health. After all, this is an individual who wants to be remembered by the fans as "someone who can do something out of nothing". After coming back to the scene, he made his first foray into Afreeca Starleague Season 2, by making it through the tough Busan qualifiers. In the Ro24, he was placed in a group with Mong, BeSt and Hint. He advanced in second place off the back of beating Mong in the final match after failing to beat BeSt in the winners' match.
Taking part in the group selection ceremony afterwards, Jaedong wore a mostly exhausted impression all night. Whether it was due to his physical condition or a lot of other thoughts, something was definitely amiss.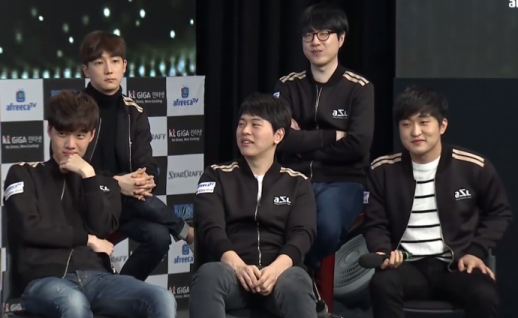 He continued his march in the Ro16 and was yet again confronted with the hurdle that was BeSt. Jaedong never relented even in defeat and up against 2 terrans in his worst matchup in the post-KeSPA era, the Tyrant showed his true colors and fighting spirit, mind gaming both Sharp and Mind in consecutive order to advance from the group. In the quarterfinals, he met fellow player, Stork, who he crushed 3-0 in one-sided fashion before meeting his final challenger, the GOAT Flash in ASL2. With the end of professional BW, few could've forsaw what was about to take place. A bout between two players, LeeSsang, was about to unfold. The coveted FvJ that had stolen the hearts of BW fans was about to be played out, years after the possibility of an encounter diminished.
History was made that day. In order to help him perform at his best, Jaedong opted for more steroidal injections to control the pain. He tried his hardest to overcome Flash but, came up just a bit short. However, his never die attitude and baller status were on full display that night. To all the fans that swarmed the Afreeca studio, Jaedong showed that meticulous preparation can overcome even a God at times. Though it was not the championship that he desired and many fans wanted, a 2-3 loss to his eternal rival, Flash, who himself wasn't sure if he would win, would surely reinvigorate the Tyrant even further and many were hopeful for the next ASL. Their rivalry also managed to show that BW was alive and well with upwards of 300 thousand people tuning in for their battle.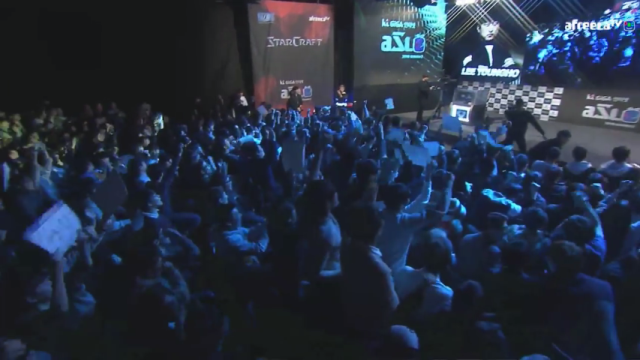 Alas, it's possible that Jaedong's condition was worse than previously stated. After all, he is mortal and wrists aren't built to withstand such intense workouts. His physical condition had been constantly deteriorating all along. However, Jaedong kept up with his rough regimen, only taking breaks when needed while participating in several online clan games, all in order to repay the fans for their kindness and support over the years. His eyes were on the prize, an ASL championship to show that the Tyrant is back.
After being seeded into ASL3 Ro16 in a group with sSak, Last and hero, Jaedong found himself even further from his dream than he previously anticipated. Losing his first game to sSak on Andromeda after gaining a fourth base, he eliminated hero in the losers' match but, could not draw on his full strength to beat Last on Circuit Breaker. In a closely contested game, Jaedong almost managed to break Last to advance but, the terran who is considered a beast of his own held on by a hairline to eliminate the Tyrant.
It was a major drawback for Jaedong, however, much like the past, he was determined to keep fighting. Against all medical advice from his doctors to stop playing the game, Jaedong continued to practice on his stream. Ice packs were used to help manage the pain in between games and it seemed that Jaedong had several other medical problems that were likely hindering his performance. Carpal Tunnel syndrome was already known about by fans but, revelations were made to the foreign community regarding a chronic eye condition called
Keratoconjunctivitis Sicca
, aka dry eyes which were affecting his vision. Jaedong also suffered from
Flexor Tendinopathy
, also known as Golfers Elbow, which can lead to severe pain with continued use and required some rest.
Despite all the setbacks and the fact that constant gaming will make his prognosis worse, he decided to play in the ASL4 qualifiers and made it through the Seoul qualifier. In the Ro24, he bested both Hiya and Mini on Gold Rush and Fighting Spirit respectively with flashes of brilliance shown in his game. He was present at the group selection ceremony but, once again, it seemed like he was in a daze. Unfortunately, he ended up landing in a rough group in the Ro16 and his path was cut short yet again. Having made the winners' match after beating Stork, Jaedong lost a thriller to Soulkey on Gold Rush. He proceeded to face Rain in the finals' match but, the young protoss got the upper hand after some solid defense, thus eliminating the Tyrant.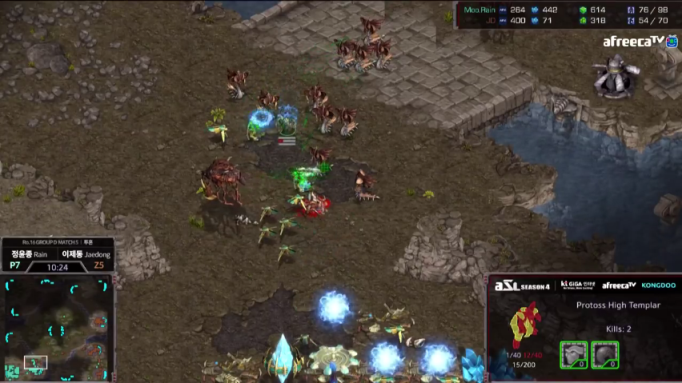 Once again, Jaedong faced a solid wall that he was unable to overcome. How frustrating it must've been to realize that time and age are catching up to you. That victory, something that was seized naturally in your prime, has been evading your grasp.
After Jaedong was eliminated, rumours floated around that this was his last BW tournament. At the time, these rumours felt like the truth, especially considering his health and inability to perform at his desired level. Many of his fans wanted him to rest and take a break, rather than injure himself trying to seize another title. Alas, Jaedong has other plans and has continued pushing himself. He has been winning more games lately on stream, taking games off Flash and has improved even further. He decided to take part in the ASL5 qualifiers and made it through the Seoul qualifier recently. He is set to continue competing when ASL5 resumes in March.
Whether Jaedong finally manages to break through the Ro16 is anyone's guess, however, regardless of the outcome, one thing is certain. His attitude and determination are a lesson for us all. His BW legacy, his mental fortitude, his propensity for making the unexpected happen and his hatred of defeat will be stories that will be spoken off for ages. The Tyrant is coming!