We are a team made of hardworking players, it's easily to dismiss KT players as paper thin and not consistent in their game. From a roster made out of players who span from the days where
Luxury
,
ChoJJa
and
fOrGG
once reside and even the
Storm Zerg
.
You may ask yourself this, what makes KT a team that is different from others?
Following with the win we had last year proleague and the criticism beforehand when kt started from the bottom and chase to the top with our great efforts we were able to win the biggest nemesis KT has always been locked in to battle with that is Skt1 . What is the Ace Factor? For once I can tell you it's not Simon Cowell definition of the X Factor. It's simple we have
Flash
that is the terminator sent from Skynet from the future sent to terminate us and all our existence. Jokes aside
Flash
has been demolishing any players that have dared to step into his field of vision and challenge him .
So what if Best had the great head to head record against
Flash
? Flash proved in the proleague finals that he will not lose no matter what the odds is and destroyed SKT1 best in the normal sets and ace match. What's so special about Lee young ho aka God, Final Boss one may enquire? Lets dwell in to the history of these young amazing player. Flash initially started out not as a player with solid mechanics like we know now, Standard boring and really mechanical, hell his name should be called Cheese flash especially back in his debut in KTF it's really rare to not see flash trying to get the advantage by making a proxy barracks some where in the middle of map to try and kill you off if you never paid attention to what he is doing.
Playing unorthodox game is the staple of flash games back in 2008
As the young lee young ho started out getting famous that way .Also not to forget that bisu was also stop from flash winning his third msl title after all flash being the genius kid he was is not going to allow these pretty guy get all the credits .
It's natural that bisu fan's hate him after all these annoying kid defeated their Taek shin(Editor's not:lol yong taek) and still Flash is the superior today. Bisu just loses to flash everytime he goes carrier. Seriously could you ever get any better bisu ?. Bisu fan's probably started buying voodoo dolls in preparation of the next game if the two met with each other and starts poking needles in to the voodoo doll ,hoping flash will get sick and auto loses in every bisu v flash game . After all the so call untouchable bisu can't lose to cheeses right ? These game proves them wrong. Flash is the cheese and he will cheese his way out if he wants to .
What has Flash added to the numerous pool cheese, mechanical, mech boring style that everyone is yawning about? The mech play in TvZ of course and people thought fantasy is the one who started out the TvZ mech play and that is completely wrong. Iloveoov who was the one who started terran mech in TvZ and that's another story. Flash v Calm in a game where flash just made goliaths and proceeds to steam rolled Calm as if hydra are weak against goliath who needs siege tank when I am flash?
Flash is a phenomenal player, you either hate him, love him, envy him but he is just the man for kt, the ultimate weapon. He's still kt's number one fire power in all other forms he is the one unstoppable, Other players falter under pressure but for Flash instead when under pressured performs much more better in his games compared to other players . One can called that an anomaly or a trait that's solely owned by flash . Flash with his renewed exoskeleton hand installation thanks to skynet never ending support in helping our flash, is always kept to the latest updated version. Would also mean one thing he either starts doing weird cheeses again that people haven't seen before and it's a time for flash to strike off all his target list these year because the terminator is back in action.
Time will tell whether Flash will heal back in time to continue his reign, but I have out most confidence Flash is already ready to unleash his terminator brigade to whoever dare's challenge him .
Playing KT is like opening pandora box because you never know what's going to happen
, so much potential games could turn from a snore fest in to a awesome games that would leave your jaw hanging till the end of each games. Our zerg lines has always been part of the hate fest by many other team fans sure our zergs line's aren't that great compared to Zero and Neo geo Bonjwa Soulkey one two punch combo. KT Zerg's may not give the aura Savior in the past gave during his dominance that is the aura of a destroyer but we do know that our players made of pure talent that are just waiting to explode given the right time and the right place .
HoeJJa
Hoejja one of KT's home grown zerg players started to play very well during proleague games and the proleague finals . Looking at hoejja's record currently he may not look as if he is an asset to the team but he does wins game when required to do so. It doesn't have to be in a convincing fashion winning wars has never been clean it's always been done dirty. Hoejja has been able to convert wins for kt numerous times if you read my previous article kt's beginning I have done a numerous coverage of Hoejja's come back win from winning Ggaemo so flash can be send out to play the ace match and S2 .
Hoejja has the capability to win games and have to started to see him playing the way he should be playing in practice matches. It could be because of nerves and anxiety that may have stop hoejja from playing awesome games in proleague matches but that all doesn't matter because hoejja has been doing very well these year proleague and he is going to carry these win in to these years proleague. Maybe it's an act of revelation for hoejja, As he saw Nal_Ra putting a lot of hard work in to his game as seen in the old boy series change his perspective and made him a better player. That could be true with his recent performance.
Action
Action as a young estro player made himself famous with that famous defiler defence versus flash with his amazing late game in that game even flash was in disbelief that he was playing with such a high level zerg coming from action who was known for his late game prowess. From a KT fan perspective Action has his up's and down and when he is doing well amazing games like Action vs Bisu is created and when he is at low, games like Action vs By.Sun comes up to my mind which nearly cost the proleague finals for us. Still I am keeping tabs on action hoping that he keeps improving because KT really needs their Zerg to be in top and action better performs if he doesn't wanted to be traded in for food .
Crazy-Hydra
Crazy Hydra has always been the ZvZ specialist ,as seen in his records in woongjin, his record's may not show much but there is great prospect in him and also CH managed to do an All kill before leaving Woongjin. Crazy hydra has been a miss hit and unpredictable at some times there's spark of brilliance in his game when he managed to do an all killed against MBC .
There is definitely great amount of talent in CH and I am sure with enough time given crazy hydra would even be a better player than he is before after all in the pre nate msl season he came second to firefist and a silver medalist .Obviously Ch definitely is not a scrub and is a dangerous player if trained properly and given the right coaching . CH will be a key player in KT rolster and I wish to see him play more standard games and not weird strategies against player like Bisu any more . Failed lurker drop in to another fail lurker drop . Come on CH, I know you can do better than that . Still Crazy hydra has his moments and he has taken games from players which are considered to be much better than him overall such as Zero, Mind and even Goojila(kal)
The Best Of Crazy-Hydra?
+ Show Spoiler +

Crazy-Hydra vs Mind 


Crazy-Hydra vs Zero



Crazy-Hydra vs Kal


Perfective
The young zerg in KT Rolster almost had a perfect run which was defeated by Fantasy, That game versus Fantasy had me thinking maybe he had only practice that kind of strategy or was it nerves or did he panic. Considering he had the advantage when he destroyed a lot of Fantasy MnM force he could have taken a third and expanded from there but he didn't and opting to destroy fantasy with only his muta's which failed terribly could mean that perfective is really new to experiencing such situation or to put it more exactly not accustomed to performing in games that has so much weight in it that he has to win .Perfective in my opinion ,may not be look highly by everyone in the array of KT Rolster weapons system. But he is still a player that has great potential and raw talent. Looking at perfective records in which he has
+ Show Spoiler [1v1 Record] +
1v1 Record:
All: 9-12 (42.86%)
Last 10 (old -> recent): L L W L L W W W W L

vT: 1-5 (16.67%)
Last 10 (old -> recent): L L W L L L

vZ: 3-6 (33.33%)
Last 10 (old -> recent): L L W L L L L W W

vP: 5-1 (83.33%)
Last 10 (old -> recent): W L W W W W

He is definitely not impressive on paper, with the recent acquisition of Woongjin zerg coaches it's definitely going to help young perfective in his game after all these zerg coaches spawned and train players such as Zero and Neo.G_Soulkey in to the player's they are now .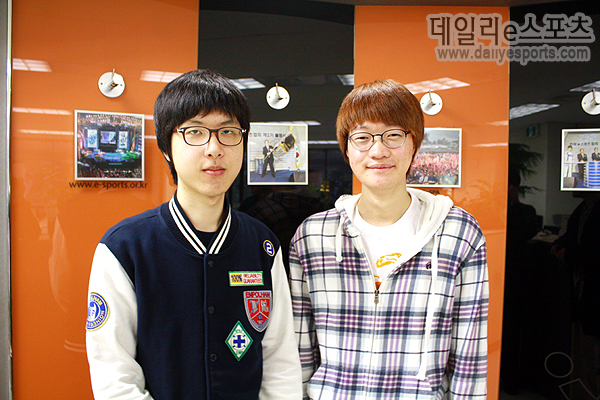 Harry Protoss and the
Half Chin Prince
Stats
Kim Dae Yeob is no longer bearing his almighty chin and to all to the people who love the chin he had. It's sadly gone, I am still sadden that the thought that one surgery can change the person out look as a whole, Stats now resembles as Harry porter while no longer having that glorious chin of his. Although he may have lost that look of him we all have got familiar with during the whole proleague season, It's safe to say that Stat's is still stat's, No way on earth would his skill diminish because the lost of his chin and I bet stats will not allow that to happen .
Stats as a home grown player holds the same similarity like hoejja have been with the team for a very long time and since violet no longer is able to take place as KT Protoss ace. Kim Dae Yob has no choice but to step it up and hold the fort for violet and Stats has performed really well in these year proleague finals, winning key matches that are important for us to send out our Ace Lee Young Ho. Also winning the dreaded Protoss killer in every matches they meet, of course I was talking about Zero with a 4-1 record against him. Also how could one forget that stats was the guy who all killed SKT1 back to back in winner league.
Kim Dae Yeob has tremendous potential in him and I hope to see him become a much better player for our team and to be consistent in his winnings and even win an OSL because he is just as good as any protoss player out there, in the ranks of
JangBi
,
Bisu
and
Stork
. He is almost an S class player but is not able to find that switch to make him to do so. Hopefully with last year wins this will lighten up the flame in him to become the next unexpected protoss bonjwa in these year proleague.
Mind
I have always been a fan of mind even though he was a we made fox and regarded him as one of the best terran player next to flash. The come back kid, Mind has been always looking for redemption after winning the GomTV MSL season 3 at a tender young age of 15, he became satisfied and as a pro gamer, being satisfied can only mean one thing , you enter in to a comfort zone, and when you do that other players will start reaching to your level and than you will start wondering . How can these be happening. When I am the best terran korean player in broodwar, Shouted Mind.
More about mind's back ground information was taken from a recent interview from mind
http://www.teamliquid.net/forum/viewmessage.php?topic_id=229257
by infinitestory .
Mind has been an inspiring story for me, Mind as a player who has earned the nickname Viper for being aggressive in his opening and is able to rattle his opponent to oblivion with his vicious cheeses and timing attack. One would have thought mind, would have been the number one terran and reality that is not true. Mind's recruitment in to KT can only mean one thing, Mind has a chance to prove again that he is a player worthy of that top seat he used to seat in and reign uncontested . It's his chance for redemption to be the top players he used to be and KT accepts minds with open arms as we are happy to house to two youngest msl champions under one roof .
My thoughts on the KT House, when both Mind and Flash are fighting in a TvT, everyone stops practising just to see how wonderful these two can go toe to toe with each other. If flash in his state isn't doing well, you can bet Mind isn't going to let down in any game, because after all mind plays for him self and only victory is what he is looking for. Mind is truly a frightening opponent to go up against in these year proleague.
Wooki
Seems to be a
very promising protoss rookie
and there is chances KT will be fielding him out.
BarrackS
Hopefully we can see a renewed barracks with better a game plan over all and I like to see him get fielded more this time.
Tempest
Same goes to tempest, he may not get the limelight like all the KT players do, but I believe he is still essential to the team and should be fielded just like the rest.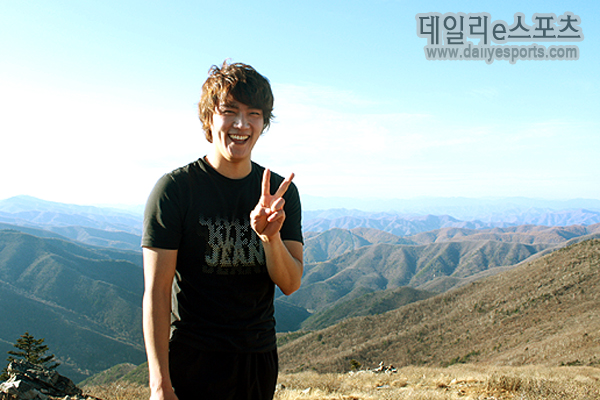 Reach
The last remaining hero of KTF legacy and has been credited by Stats for helping him in the PvP games and build orders. Seems like Reach has found his place in KT as a protoss coach and that's to me in another way of passing down the legacy of Mantoss.
+ Show Spoiler [Editor's Note] +
bullshit,Reach rapes everything, hes almost got his Reach hair back! MANTOSS MANTOSS MANTOSS!!!!!!!!!!!!!!!!!!!!!!!!!
The Shining Light
by BLinD-RawR
While to the regular person The Shining Light may be Flash, in reality its is KT's Head Coach/Manager Coach Lee.
Coach Lee is everything that represents KT Rolster, he is the rope that binds everyone together, he is willing to do anything for his players not just his Aces.
Coach Lee's decision making during proleague matches can be quite confusing at times especially on who to send out for crucial games,his new favorite being Perfective who is as we have seen in the playoffs of the past season(and the crucial set 6 back in R1 when we saw the first appearance of him even when we were at last place)to be quite the finisher.He brought Hoejja back into the light by fielding him games and showing his practice bonjwaness when they needed him the most during R6 when Flash was resting.
He never believed it was just practice but also the morale of the player that decided if he was going into the booth or not.
Coach Lee, I know what I say here does no Justice to your actions and the fact that I suck at writing, I salute to you for being The most awesome manager/coach ever!
Zerg coaches
by Sawamura
Great appreciation is also extended to our wonderful zerg coaches, for improving our zerg's performance, we know these section doesn't do much justice . With the help from the Woongjin zerg coaches our recent performance our zerg's has improved tremendously in last year proleague finals and these only can mean one thing . There is a great chance that our zerg's player's are going to start kicking ass soon.
---
KT has been through a lot, it's time for us to reap the award and to stand proud in the limelight it's our turn to savour the taste of winning that other teams has been receiving for such a long time. Its time to dominate the Proleague once again.
KT ROLSTER FIGHTING!!!!
---