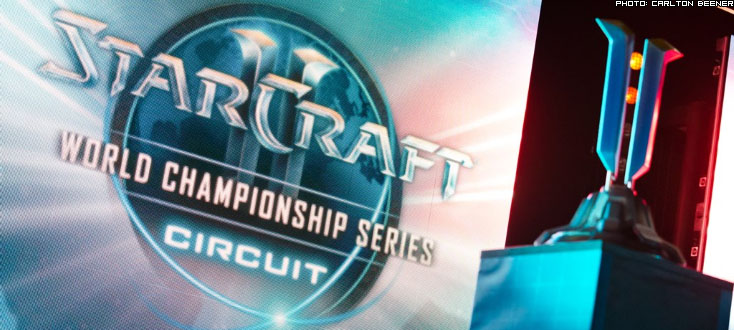 WCS Winter Americas came to a conclusion befitting its name as America's Neeb defeated Canada's Scarlett in the grand finals to claim the $12,000 first place prize. The victory gave Neeb his fourth career WCS Circuit title, as well the #1 spot in the 2019 WCS Circuit standings.
Scarlett brought three consecutive all-in builds to open the grand finals but was only able to take one map before being thwarted by composed defensive stands from Neeb. Scarlett tied the series up at 2-2 by adapting to Neeb's two-Stargate Phoenix opener in game four, but Neeb took the lead right back after shutting down a fast Nydus-Swarm Host strategy in game five. The American Protoss then closed the series out in game six by crippling Scarlett's economy with an early Glaive-Adept attack, followed by a march of Zealots, Immortals, and Archons to extract the final GG.

The Neeb-Scarlett finals card seemed like a foregone conclusion once Mexico's SpeCial suffered his shock elimination in the round of 16, leaving no clear challengers to the two icons of the North American StarCraft II scene. While China's rising star TIME put in strong performances throughout the course of WCS Winter, even defeating Neeb 2-0 during the group stage, he fell 2-3 to the cunning veteran MaSa in the playoff gauntlet. As for MaSa himself, he was unable to deliver another one of his vintage wild card performances (having defeated both Scarlett and Neeb in some prior WCS Challenger tournaments), as he was eliminated by Neeb in the semifinals.

WCS Winter will conclude with the Europe playoffs on Sunday, Apr 07 3:00pm GMT (GMT+00:00).