So, I was finally able to join a game after having issues with latency. Something must be wrong with iCCup server or something but meh. It was a TvP on Fighting Spirit v1.3. The game wasn't the most interesting since it was more of a sit back and try to learn hotkeys, defend, etc.... then get rolled over but gotta start somewhere before I can have epic games.

We both end up spawning top corner positions. I spawn on the right, him on the top left. I start the game just blocking off the entrance and work on my macro.



Went for the factory as fast as possible to have siege tank support incase of a strong push and to expand behind it.



My opponent techs to dragoons and expands as he tries to harass me with 4 of them. Of course, I was prepared for him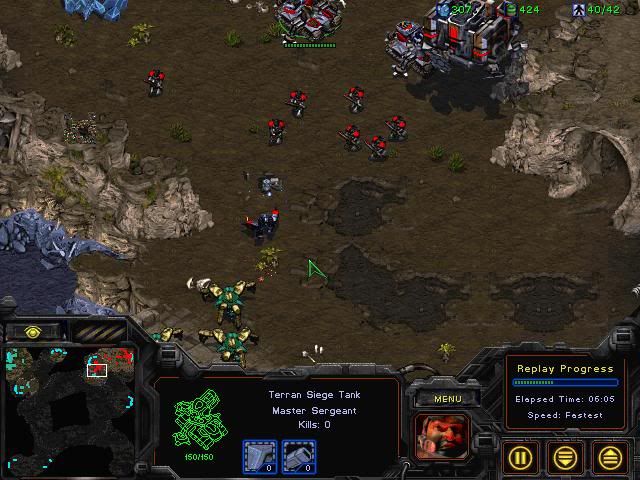 "Good luck entering my base"

A little powering on my side and more work on saturating my exp.



My exp gets denied as he exps to the bottom corner of the map. Should've reinforced the position because it'll cost me the game.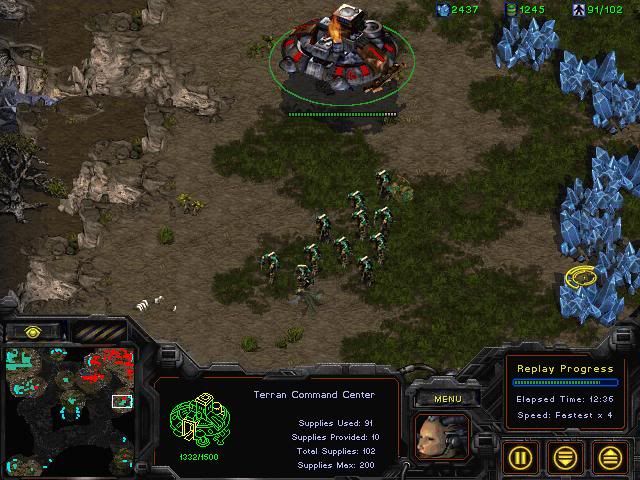 He finally pushes but from both directions and I'm effectively squeezed between 2 decent sized forces.



I try to make a last stand but who can stand to an army of chargelots?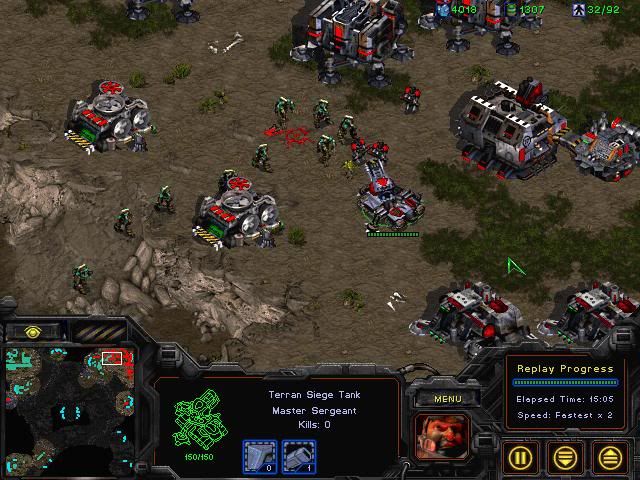 So, not the best game obviously and I think my macro slipped badly right before I took my 3rd because the supply difference was big when we engaged but overall was nice to know that I didn't struggle with the interface much. My game will only get better once I grind out more games and with more practice.

Lesson learned: Should've pushed out much earlier, preferably once I took my exp or soon after because he had mostly dragoons at that point and MMT would've done some major damage(maybe even take out exp) but didn't wanna risk my army early on in the game

Questions/Comments/Concerns?