by Zealously w/ contributing writing from Wax
Let's take a trip back in time.
A little over eight years ago, TeamLiquid StarLeague 4 was
announced
. Eight years, as we all know, might as well be an eternity in esports terms. To put in perspective just how much StarCraft II has changed at a fundamental level, here's a brief snapshot of how the scene looked in April of 2012.
Heart of the Swarm, the first expansion for StarCraft II, was nearly a full year away. The framework for Brood Lord-Infestor had emerged, but had yet to evolve into the dreaded, all-swallowing plague it would become in the autumn of 2012.

KeSPA had not yet announced their official transition from Brood War to Starcraft II. In fact, the Tving OSL—the last OnGameNet StarLeague in Brood War—was still going on.

Forum arguments about whether Naniwa or Stephano was the true foreign hope were a daily occurrence.

elfi reigned as the top player in Finland. He didn't hog the spotlight, though—he actually took some time out to interview some up-and-coming youngsters from Finland...

Maru was in danger of becoming a footnote in the history of StarCraft II, having mostly flamed out after making headlines with his 2010 debut at the age of 13. (It would be 16 more months until he won his first championship in the OGN Starleague).

Region lock? What region lock? Top Korean players were a regular sight at international tournaments, either having qualified online or having had their flights paid for by major Western esports organizations.

Reynor was 9 years old.

Gangnam Style had not yet been loosed upon the world.
This is what Creator and Maru looked like: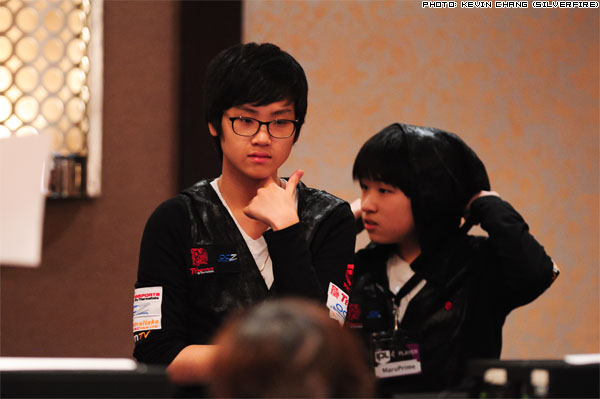 But even though TSL4 took place in a completely different environment, it's still inextricably woven into the history of StarCraft II, a history with continuity up until the present day. Let's take a look at the most significant stories and events of TSL4, and their meaning in the larger context of StarCraft II.
Stories and Legends
1) Creator, at 15 Years of Age, Becomes One of the Fastest Rising Stars in StarCraft II
Maru had set the record for youngest GSL participant in 2010, and Life was building a reputation as a wildly unpredictable and entertaining player online, but it was

Creator
who won a championship first among the trio of rising stars born in 1997.
CreatorPrime was not particularly well known prior to TSL4, but he was gaining some renown for his powerful PvT—in particular, his precisely-tuned
double-forge style
. He qualified for TSL4 by defeating Brain, San, Sniper, Puzzle and Hack, and then went on to seize the championship after going through a gauntlet of SeleCT, CoCa, Hack, Sting and Life in the main event. It was an impressive run, the kind of run that could only be topped in GSL Code S or the biggest international events.
In the middle of climbing to the apex of the TSL4 mountain, Creator had his breakout in offline play as well. He made a shocking run to win the championship at the
WCS Korea Nationals
—an honor almost equal to winning Code S when considering the level of competition. Having won a chance to compete at the 2012 World Championship, Creator did not squander the opportunity. He went all the way to the finals, where he finished second place to PartinG in 2012's grand finale. At the time, it seemed inevitable that Creator would remain one of the game's best players for years to come.
And then... Nothing.
Much ado has been made about Creator's failure to live up to the potential revealed by those early successes. As fans, it's definitely easy to joke at the expense of the weaker, 'slumping' players, but at some point it stops being funny. Even the GSL casters sometimes struggle to put a positive spin on his chances at advancing from a group.
I'm normally reluctant to count players out of championship contention completely. It's disrespectful of the tremendous effort most professional athletes—be it esports or traditional sports—put into their craft. It's also an invitation to be mocked by the SC2 community forever if you're proven wrong. But with Creator, I feel we have surely reached a point where we can say that 2012 was the peak of his career.
Creator plays on the best Starcraft II team in the world, and has more SC2 experience than just about anyone left in the scene besides his teammate Maru. But for some reason, his play seems every bit as unrefined and clunky now as it was sharp and technical in 2012. Whatever lightning Creator managed to bottle in 2012 has escaped him, and it has not returned.
The chance of Creator returning to his 2012 form is infinitesimal. But maybe, one day, he'll be able to find a different kind of redemption. A miracle run to the Code S semifinals, akin to that of Hurricane? A clutch playoff performance in one of China's Team Leagues? A long-delayed title defense in a far off TSL? Only time will tell what remains in store for Creator.
2) Life, at 15 Years of Age, Becomes One of the Fastest Rising Stars in StarCraft II
After being hyped up by avid viewers of online cups as the next big thing,

Life
finally got a chance to show his skills to a broader audience in the summer of 2012. Playing for ZenEX in the
GSTL
, he all-killed the fan-favorite Team Liquid and took three-maps off a stacked SlayerS squad. Despite being mired in Code A at the time, some astute fans suspected a breakout was inevitable.
TSL4 turned out to be a golden opportunity. Life went through duckdeok, Revival, inori, and Sniper in the qualifiers before taking down elfi, Kas, Curious, and KeeN in the main event to reach the finals. Given that Life went BL-Infestor in many of his finals games, one might be surprised that Life actually lost. Well, what happened was that Life was a few months off from perfecting his late-game play, and his greater strength was still his aggressive play and peerless skirmishing micro. It's also a testament to how rock-solid Creator was at the time.
Still, a runner-up result for a previously undistinguished player was a huge success, and validated the hype from Life's long-time fans. As with Creator, Life's TSL run became a predictor of his future success. In the following season of Code S, he walked the royal road to win the championship (Mvp, unfortunately, fell victim to his perfected BL-Infestor).
After that, Life just couldn't stop winning tournaments. MLG Fall and Blizzard Cup victories came in 2012. He won Iron Squid, another MLG, and an IEM championship in 2013. Then, in 2014, a DreamHack title run was followed by his biggest triumph of all: WCS Global Finals at BlizzCon. In 2015, he won the IEM Taipei championship followed by his second Code S title. Then, at the end of the year, he made his second appearance in the BlizzCon finals, barely losing in a full-set series to sOs. That's one hell of a career.
And yet, after all that, Creator is not the most tragic finalist from TSL4.
3) SpeCial, then MajOr, Upsets HyuN in the First Round
In 2012, if you had asked fans which of the TSL4 alumni would be the best player in 2020, most of them would probably have picked Life or Creator. If not the two finalists, they would probably have picked one of the younger Koreans like TaeJa or KeeN. And if they
had
to pick a foreigner, the likely selection would have been ThorZaIN or NaNiwa due to their relative success vs Korean pros.
Surprisingly enough, the correct answer to this hypothetical question has turned out to be SpeCial—

MajOr
as he was known back then, when he was more famous for borrowing Korean progamer ID's than his actual StarCraft II skill.
No one could have predicted the incredible sequence of events that would lead to SpeCial becoming the TSL4 player who best stood the test of time. So many things had to happen: the KeSPA invasion that caused the eSF players to retire, the Korean invasion that caused an entire generation of foreigners to retire, the two separate chances MajOr received to
chase of his childhood dream
of being a StarCraft progamer in Korea...
But 2012 MajOr didn't become 2020 SpeCial just because of perseverance (though it has a lot to do it with it). He had to have the underlying skill and talent as well. That skill was apparent in MajOr's first round victory over

HyuN
in TSL4, which was one of the biggest upsets of the tournament.
At the time, HyuN was one of the KeSPA Brood War players who had been slightly late in switching to StarCraft II ( still before the mass, forced switch of 2013), but had made an immense amount of progress in a short period of time. Seeing as how he reached the Code S finals by the end of 2012, one might even say the summer's TSL4 should have been his breakout event.
Unfortunately for HyuN, he'd have to wait a bit longer to bask in the spotlight. MajOr ended up clinching a 3-2 reverse sweep victory by playing what were more or less straight-up games, even showing glimmers of the mech-obsession that has stuck with him to this day. You have to keep in mind that the post-Serral world order only accounts for a fraction of SC2 history. For most of competitive StarCraft II's existence, a foreigner beating a Korean in a BO5 by playing macro was almost unthinkable.
This upset was quickly forgotten in its time, as MajOr was eliminated by JonnyRecco in the following round and didn't record any notable results for quite a while after. But, with the benefit of perfect hindsight, maybe we should have seen there was something SpeCial in MajOr.
4) elfi, the Has Before Has, Befuddles Casters and Audience Alike
In World of WarCraft, there must be always be a Lich King. In the world of StarCraft, the cosmos dictates there must always be a cheese king.
So let me say one thing for those of you that did not watch Starcraft until after 2012: Has might be infamous for his innovative cheeses and hyper-aggressive style of Protoss play, but he follows in the footsteps of an equally demented giant.

elfi
, of whom Grubby somewhat notoriously said
"he is too slow to be good"
, was every bit as strange and unorthodox an opponent as sOs and Has after him.
Like his successors, something about the way elfi played warped the rules of standard Starcraft, forcing players into a bizarro world where they couldn't beat a player with around 100 APM. Also like sOs and Has, elfi didn't necessarily need to
win
to be the star of a match. Elfi drew Life in the first round of the tournament—
of course
the Finnish Phenom v1.0 lost that match. What matters is that despite playing against a future GSL champion, against a player often praised as having the most mechanical talent of all time, Elfi still scrambled his opponent's brain and forced him all the way to a game five.
Watch these games. They've aged like fine cheese.
+ Show Spoiler [Mmmm.... Leipäjuusto] +
5) JonnyREcco Embarrasses NaNiwa, but NaNiwa Was Still Right
Patch 1.4.3, now infamous for its wide-reaching effects on Starcraft II, had gone live mid-February. Featuring a considerable buff to the Queen as a defensive unit (increasing its anti-ground range from 3 to 5), Zerg players suddenly had a strong defensive option directly from the Hatchery. Zerg's increased defensive capabilities made it even easier to establish double-upgraded Ling-Infestor—a versatile composition capable of handling all mid-game aggression or even winning games outright. Ling-Infestor transitioned beautifully into fast Brood Lords—a powerful unit that had previously been awkward to rush to.
Together, Brood Lord and Infestor seemed invincible. "Chain fungal" became something like a curse, "free units" a byword for poor game design. By the summer of 2012, the strategy was had already swept through the international scene, gifting success to a batch of players who had labored in mediocrity or even anonymity. The term "Patchzerg" was born. (Korea lagged behind on this trend initially, with Protoss dominating the summer months. Then, Sniper emerged in the fall).
One such player accused of being a so-called "PatchZerg" was

JonnyREcco
, a British youngster who had no notable results to speak of before TSL4. When he was matched up against the TSL3 runner-up

NaNiwa
in the first round, it's probably fair to say that most considered the result to be a foregone conclusion.
In retrospect that was probably ill-advised, given how Naniwa had lost to SortOf (another player of limited achievements prior to this period) not long before, and was considered weakest in PvZ. Furthermore, one of Naniwa's biggest weaknesses was his refusal to treat opponents he perceived as less than equals with the seriousness they might otherwise deserve. A relatively anonymous British player must have been particularly offensive to the rather prideful Swede.
And so, NaNiwa lost 1-3, all three of his losses coming to Brood Lord-Infestor. The Swede, known to have a way with words, expressed his feelings with an 'alternate GG.'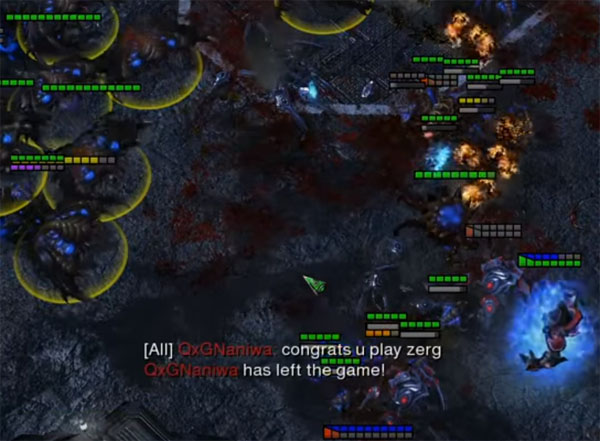 But, when you consider the career trajectories of these so-called "PatchZergs" in Heart of the Swarm, and the fact that NaNiwa secured two runner-up finishes in the new expansion... I guess you have to admit NaNiwa was right?
Where are they now?
Do you want to feel old?
I've written elsewhere that a year in StarCraft time is like five in the so-called 'real' world. In the 'real' world, you might spend four years in university just preparing to begin your career. In StarCraft, your career might have begun, played out, and ended in less time. How many players do you remember from TSL4? And whatever happened to them?
Let's start with a look back at the upper-half of the bracket.

ThorZaIN
: Retired.

HasuObs
: Retired.

MaNa
: Currently active, and even joined the aforementioned tournament organizer's professional team in the time since!

Hack
: Retired.

SaSe
: Retired.

CoCa
: Retired.

SeleCT
: Retired. His StarCraft II experience might have earned him a
unique opportunity
, though!

Creator
: Still active.

Nerchio
: Inactive.

DarKFoRcE
: Retired.

Beastyqt
: Semi-retired from competitive play, but still crushing it as a streamer.

Sting
: Retired.

Daisy
: Retired.

First
: Retired.

Bischu
: Retired.

TaeJa
: Currently active. At the time of TSL4, Taeja had just signed for Team Liquid and hadn't yet won any premier tournaments. In the time since, he had accrued 11 championships, finished his mandatory military service,
and
returned to professional Starcraft.
Alright - that's certainly a long list of retirees. It's hardly a coincidence that the still active players among the sixteen above are those that have achieved the most tournament success. In Starcraft, it's often success that breeds longevity.
As for the lower half:

Kas
: Currently active. Of all the players from the TSL4 field still active today, maybe it's the TSL3 bronze medalist who feels most like a part of the StarCraft II furniture at this point.

fraer
: Retired.

elfi
: Retired. Lives his retired life rent-free in the minds of his former opponents and the hearts of his fans. The man's soul was split into several pieces and imbued others with his inimitable spirit.

Life
: "Retired." Banned from competitive Starcraft in 2016 for match-fixing.

Ret
: Retired then unretired and then I don't know.

Squirtle
: Retired. Similar to Creator in having reached his peak in 2012. He played top four or better in four prestigious tournaments, including his infamous GSL Finals defeat against Mvp.

LaLuSh
: Retired.

Curious
: Retired. He's been seen on the GSL casting desk, as well as in the GSL qualifiers after finishing his military service.

VortiX
: Retired.
Still pops up every time
there's a DreamHack Valencia to do weird s*** like eliminate Stephano.

BabyKnight
: Retired.

Welmu
: Retired.

KeeN
: Retired. The TSL4 bronze medalist had a long and rather prolific career, which concluded (or at least was suspended) shortly after reaching the GSL quarterfinals during Season 3 last year in order for him to fulfill his military service.

MajOr
: Still active, but now goes by Special. He achieved his longtime dream of joining a Proleague team
and
playing a televised Proleague match before the league was disbanded. Became one of the foreign scene's strongest players and retains that status today.

HyuN
: Retired.

JonnyREcco
: I must admit, I was surprised to learn the man who came to epitomize the "Patchzerg"-era made a return to competitive Starcraft in 2019, playing in a variety of qualifiers and online cups!

NaNiwa
: Retired, but not before Nestea.
Okay, so that wasn't much different. Seen through the lens of 2020, TSL4 is a tome of ancient history, as it is with most events in 2012. It should come as no surprise to anyone that a game which has gone through both the twilight of Wings of Liberty and an entire expansion before transitioning into Legacy of the Void would be quite a different battleground—not least because almost every Korean pro eventually must commit nearly two years of their lives to military service, throwing a wrench in the works of any esports career.
Memory Lane: Liquid'MaNa Interview
With so many of TSL4's competitors retired or otherwise detached from the competitive scene, TSL5 represents both a departure from its previous iteration and a trip down memory lane for the rest of us. I talked to

MaNa
about past Teamliquid Starleagues, Starcraft II's development, his own fondest memories, and more.
[This interview has been edited and condensed]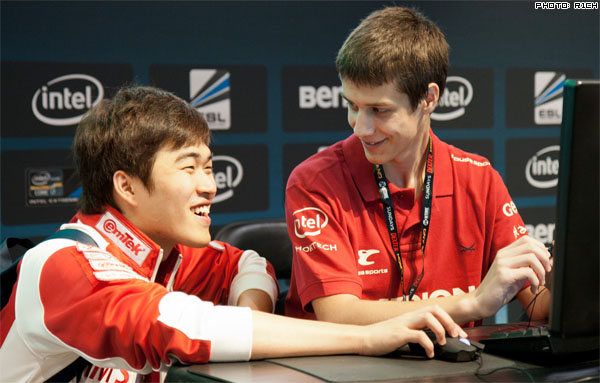 2011: A young MaNa talks to GSL veteran Tester at IEM New York
Zealously:
TL has always been an integral part of non-Korean Starcraft. Could you talk a little bit about what your TSL experience was/has been as a player, how did you regard TL as a tournament organizer/organization at the time compared to other tournaments?
Mana:
I remember TSL being a big deal in Brood War days. Back then, there were barely any tournaments. We had World Cyber Games once a year, and that was pretty much it. TSL was
the
tournament to put your name out there. I remember the excitement when it was first announced and I was just an up and coming player. I failed to even do well in the ladder stage of TSL1, but in TSL2 I managed to place 3rd. I was very proud of myself because it was very difficult to achieve that. In the end I lost 3-0 in the qualifier to Castro. I was devastated. I was about to quit Starcraft because I had practiced so hard for this, and yet I lost with ease. Little did I know how little I actually knew about the game...
TL as a tournament organizer has been great. You could tell the difference from the other cups that this tournament was an important one. You had graphics, intros, rules, admins. People trying to cheat got caught. I will always remember TSL as a tournament that has been run properly.
Zealously
: We've been through two expansions since then, but could you talk about modern SC2 vs 2012 from a gameplay perspective? What do you like in the game of today compared to back then? Do you think the game rewards good players more clearly now compared to earlier in the game's lifespan?
Mana
: I definitely like the game more today than in WoL-era, especially balance-wise. I think the game has
come a long way and right now we can much more clearly see a player's dominance through skill. Like we had Neeb and now Serral dominating for a long period. We didn't have that back in the day, because the game was not as figured out and we didn't know how big of an impact maps can have on gameplay.
Zealously:
What do you think about the modern competitive scene vs 2012's? Obviously with an ongoing pandemic throwing everything on its head things are a little different right now, but how is the experience as a professional player today compared to in 2012?
Mana:
It's hard to imagine that it's has been so many years. For me it feels like just a month ago. Back then I thought tournaments were run smoothly, but I didn't pay much attention to how they were organised. It feels like in modern tournaments, even the online cups have a proper rulebook and seeding system. Back then, you could play an offline event and if you qualified for the next day you didn't even know if you'd play on the same computer, or if you'd have to set up everything from scratch on stage. Right now you pretty much always are assigned a computer and SSD with all your settings that will follow you throughout the tournament. It's crazy how the technology has advanced. There is always a schedule of how the tournament is going to look and what stream is going to show. Back in the day we basically just jumped into the games that were available. We didn't even have an analyst segment. It was just casters talking about the game. With having so many years of competitive play experience it feels very easy to join tournaments. Everything is well organised and has its place.
Zealously
: The SC2 community has always been very focused on LAN events. Do you view offline tournaments as inherently more prestigious, or does it not matter much to you personally? Do you think you shine more in LAN tournaments or online, or about the same?
Mana:
LAN tournaments are vastly different than online and much more important in my opinion. Not to even mention the potential cross-server play which might favor one player over the other. It's all about how you prepare for the environment of a LAN tournament. Not many people realise how difficult it is to perform after being in a completely new place for just a day or two, with different food, air, long travel and potential jet-lag. There are numerous conditions you need to take into consideration while competing offline, none of which factor in at home. I am pretty sure everybody plays better at home, but the true competitive spirit shows on LAN. After being a pro for over a decade now I much rather prefer playing on LAN, not because I play better but because I can adapt better than the newschoolers most of the time.
Zealously
: Let's say you're in the TSL5 finals. Which player would you most like to face, out of all the players you think might also make it there?
Mana:
I do not have a player I'd like to face in particular. If I got to the finals in such strong competition that means I can take on anyone. Obviously Serral is the player that first comes to mind to be in the finals and take it all. Other than him it's all up for grabs in my opinion.
Zealously:
Creator won the last TSL in convincing fashion, but never really reached the championship-winning peak many people thought he would. To some people that might seem very odd, considering how good he was during that year. Do you think playing Protoss in 2012 required a different skillset compared to today, or did he simply have a
very good tournament streak that he couldn't repeat?
Mana:
In 2012 the game was still very young. We are in the 10th year of Starcraft 2 right now, and we're still learning how the game works, how the units interact with each other to be efficient. I think it's very common in Starcraft 2 to have a new champion who goes back to the competition without being able to repeat the success. We see the examples of Rogue or Innovation getting knocked out in the early rounds of GSL after winning big overseas tournaments like IEM or WESG. I think Creator just had a great timing with his form peaking at the right time.
Zealously
: TSL4 was eight years ago. This might mean TSL6 comes around in 2028. Where do you see yourself then?
Mana
: I just want to be happy with what I am doing at that time. I do not want to be in a place that I regret I did not do something.
Zealously:
And finally: you've achieved a lot in these ten years of SC2. What would you say have been the highlights of your career thus far?
Mana:
I think my highlight is the WCS 2015 Premier League Season 3 Finals in Poland, where I was down 0-2 vs Happy in the Challenger League, almost being knocked out of the group stages but always bringing it back all the way to the grand finals. It was my favorite event of my career so far with so many great passionate fans arriving. I'm glad I was able to show great comebacks to make this event so memorable.
Number 2 would probably be the most recent event I did very well in, WCS 2018 Austin, similar to WCS 2015. It was just an event that I worked really hard for, and that hard work paid off. I played good games that I was proud of and I did not regret any plays.
One more thing comes to mind, and that's qualifying to the GSL Code S through the Up&Down matches, defeating HyuN and Keen. A lot of people simply said "you are not going to make it", "you are too weak" and it felt good to prove them wrong.
And Into The Future...
That feeling of triumphing over doubts - whether your own or others—and of defying expectations runs through almost all the tournaments we think of today as the highlights of StarCraft. The excitement in watching a new player rise to fame, in witnessing the meteoric ascent of a new star, is near-unmatched. It's why we remember so clearly duckdeok hoisting the WCS Europe trophy in 2013, why those incredible gauntlet runs of old MLG's or unlikely championship comebacks stand out so clearly in our minds. Tournaments that go according to expectation may very well all be entertaining, but they cannot usually join that elite class of tournaments that come to define years or eras of the game, that throw such concepts as 'common sense' and 'predictability' on their heads. It is here that the ability of tournament organizers to create successful events end, and where the rest of the story comes down to their competitors. ForGG winning Dreamhack against Life. Soulkey coming back to overcome INnoVation 4-3 in the Code S Finals. Pigbaby sweeping Taeja before going on to win WCS America. Such results not only stand out, they survive the test of time.
TSL4 is a historical record of a unique time and place in StarCraft II, starring two players who seemed destined for greatness. It was a tournament that showed us the future: both realities that came to pass, and those that were not destined to be.
What will TSL5 be?