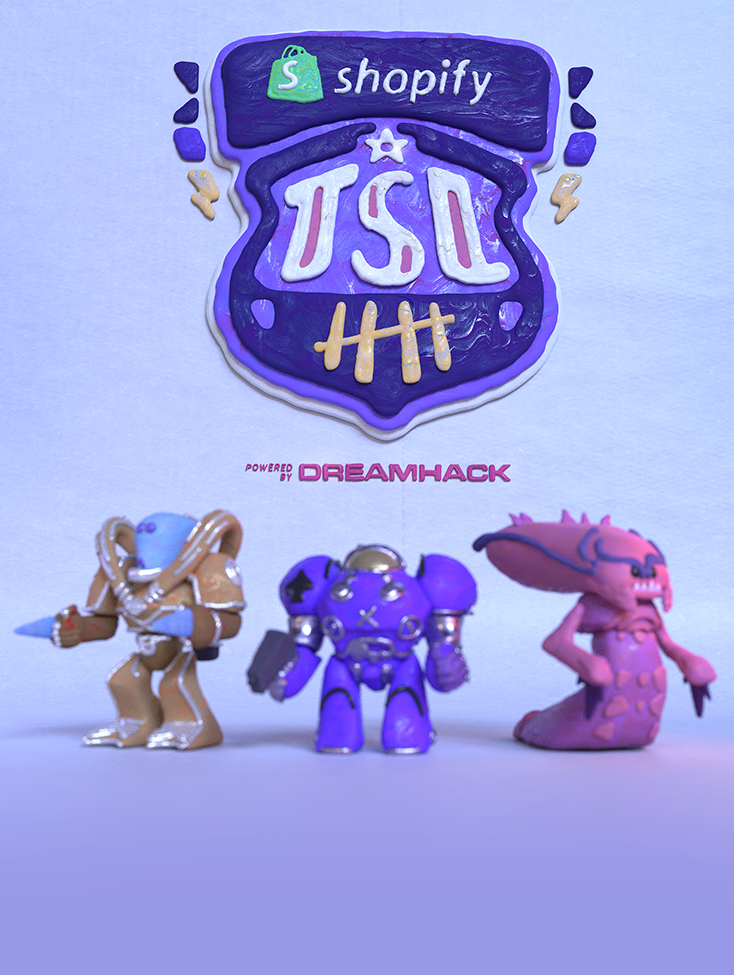 Dear TL Community,
It is our great pleasure to announce the TeamLiquid StarLeague 5. After eight transformational years for both TeamLiquid and StarCraft, the tournament returns to find the game, and indeed the world, in a very different place. Despite the flux and uncertainty, the TSL will remain true to its core principle, anyone can play. Supported by our headline sponsor Shopify and boasting a $30,000 prize pool, the TSL is open to everyone, as 20 players from eight open qualifiers will join four invitees to fill the bracket. All qualifiers will be run through ESL Play, and more detailed information can be found here.
Following the qualifiers, TeamLiquid is partnering with DreamHack to bring you a main event spread over eight days. Beginning on May 16th, 24 players will compete in a double elimination tournament to crown the TSL 5 champion.
It has been a long time since the last TSL, but it has never been far from our minds. Having the right opportunity and ambition is important for a passion project to succeed, and the TSL has always been that. We strongly feel that StarCraft II is in an exciting place right now. With the ESL Pro Tour providing long-term security for players, teams and tournament organizers, and solid viewership numbers for tournaments, there is every incentive for organizers to jump into the StarCraft II scene in 2020. That excitement for the game is what made us decide to bring the TSL back.
We aren't the only ones who feel this excitement. Our main sponsor, Shopify, operates with that same passion for building new businesses and growing ideas. Their platform allows anyone to start a business and scale up almost anywhere. The parallels between the people working at Shopify and the people working in esports meant we quickly found common ground regarding their sponsorship of TSL 5.
First and foremost, we're just fans. Whether you look at the number of players and fans we have working at Shopify, partnering in on these sorts of events is basically a no brainer for us. I think we also recognize a massive amount of talent and passion in the esports world and would love to help inspire this group to consider starting their own businesses or even joining our team to tackle some of the pretty complex engineering challenges we're working through in making entrepreneurship a little bit easier and more accessible for everyone.
— Jeremy
head of esports initiatives at Shopify
In addition to being involved in TSL 5, Shopify is also running a hiring campaign. With the effects of COVID being felt around the world, it is important to know that there are still exciting opportunities available. Take a look!
You can check out information on the qualifier dates here. Complete information about the invited players, our partners, and where to watch are coming this week and we think you'll be very excited. Buckle up, its TSL time once again!
- TeamLiquid