Welcome to the TeamLiquid.net awards! Once again, it's time to look back on a year of competitive StarCraft II and celebrate the best progamers, laugh at amusing incidents, and generally appreciate this amazing spectacle that we've come to love.

Even if you don't agree with the selections, we hope you look back on 2018 fondly, remember everything that was great about StarCraft II, and get hyped for what's to come in 2019. Alright, enough with this awkward text-based speech-giving. On to the awards!
Best Ceremony
Dark
Master blusterers MC and PartinG have found an unlikely companion in Dark, whose quiet confidence has transformed into a loud disrespect over the years. It didn't matter that 2018 was a relatively down year for Dark—he was bolder than ever, roasting both foreigners and Koreans with glee. Domestically, Classic was his favored target, and he even went as far as to suggest that his long-time frenemy should go to the army already.

As for foreigners, Dark has no problem taunting the entire scene, brusquely dismissing any notion that the Korea-World gap had narrowed. In a highlight moment, Dark singled out Scarlett as the target of his disdain during the GSL vs. The World teammatch, crumpling up her printed image before rolling it across the flood. It was rude, corny, and hilarious all at once—just the way we like our esports ceremonies.

Though Dark's antics were mostly in jest, they had just enough bite behind them to make it all the sweeter when he finally got his comeuppance. Dark's BlizzCon whooping at the hands of Serral wouldn't have been nearly as delectable if he hadn't called the Finnish Phenom the 'weakest' potential opponent beforehand.

Thanks, Dark, for playing the villain and making StarCraft II more fun.

Written by: Wax
Biggest Rivalry
Serral Fans vs Korea Fans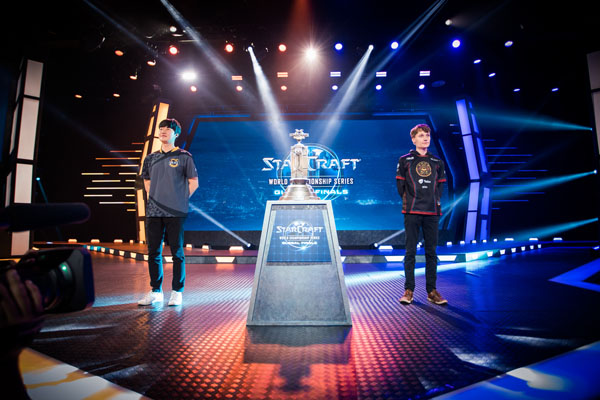 Photo: Helena Kristiansson
There is a misconception that Serral vs. Korean pros was the defining rivalry of 2018.

A rivalry requires animus from both parties. Or, foregoing that, any kind of interest at all. Alas, Serral has made it abundantly clear that he simply doesn't care about this silly rivalry we've thrust upon him.

However, fans do care. In fact, we care way too much. After all, 'fan' originates from the word 'fanatic', and there was a near-religious fervor in how Serral vs. Korea was debated across StarCraft II communities.

Serral fans exhorted for the Finnish Zerg to be recognized as one of the world's best, pointing out his unprecedented domination of the foreign scene. Korean elitists decried such claims as blasphemy, declaring any foreign achievement as worthless unless validated in Korea. When Serral won GSL vs. The World, Korean elitists demanded that he perform the miracle again. And when Serral won BlizzCon, they said the Korean scene had been decaying ever since its fall from grace in 2016.

Lest it look like we're taking sides—we're not. In the end, everyone was a winner in this rivalry because it made everyone care all the more about StarCraft II. The desire to see your faction vindicated turned GSL vs. The World from a forgettable all-star match in 2017 to must-see event in 2018. Furthermore, some may contend that BlizzCon 2018 was the most emotional and dramatic Global Finals ever. Even when Serral wasn't in direct conflict with Korean players, the anticipation for the greater clash to come upped the ante in other competitions.

In a way, this award is for ALL of us as fans. (Except you, you filthy neutrals.)

Written by: Wax
Strategy of the Year
Proxy Terran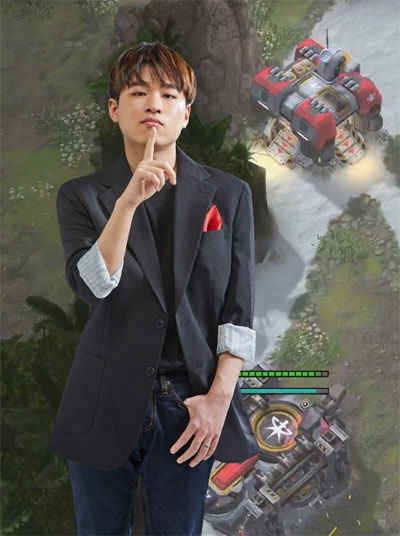 The 2018 award for Strategy of the Year goes to the wide spectrum of builds we'll call Proxy Terran for the sake of simplicity. The Proxy Terran trend was spearheaded by three-time GSL champion Maru himself, whose propensity for aggressive openings in the 2018 season hearkened back to his early days as an understudy of MarineKingPrime. Ever since his ascension to champion-hood in the last OSL in the summer of 2013, Maru had been considered a bastion of solid textbook-esque play, whose tactical prowess set him apart on many an occasion. And yet, last year witnessed a dramatic shift in the Royal Roader's approach to competitive StarCraft II.

And it caught on.

Terran proxies started popping up in a vast majority of games, both casual and professional. As the year progressed, so did the builds. The mindgames involved got more and more elaborate, with proxies becoming commonplace in all Terran matchups. And yet, no two games would ever play out quite the same. The proxy metagame changed StarCraft II by redefining the so-called 'standard' set of plays, forcing players to explore new strategic approaches. For Terran players, it was a much needed breath of fresh air. For Zerg and Protoss players, it was a breath of "fresh" "air" (insert your true feelings as you please).

One could argue that short, cheesy games don't feel as rewarding as drawn-out macro slobber-knockers, or that skill is somehow not involved in the art of proxying. From a certain point of view that might be true—one which defines skill as a rigid set of standards.

But why who is to say that meticulously preparation should be valued higher or lower than one's ability to think on their feet? The game we play has a straightforward win condition. Players don't get evaluated by a panel of judges, nor are they awarded points for style. At the end of the day, you either win or lose. And that's what Proxy Terran is all about. It throws you in the deep end, straight out of your comfort zone. And you either sink or swim.

Written by: Ziggy, Terran player.
Worst Drama
Fan Voting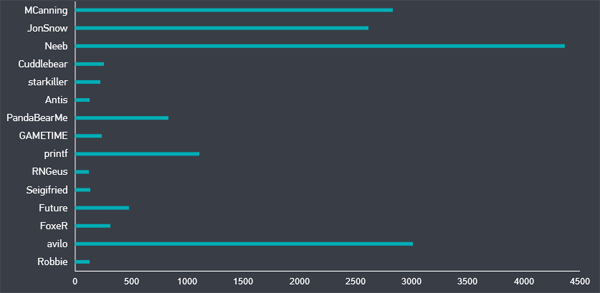 In the lead-up to March's NationWars V, the StarCraft II community was alight over whether or not the polarizing Avilo was worthy of being voted onto Team USA. In a sad (if you were JonSnow) and hilarious (if you were anyone else) turn of events, Avilo ended up taking third place in team USA voting, and went on to help his country to a qualifier-stage exit.

In July, GSL vs. The World was struck by a similar controversy. Kelazhur found himself leading the vote to represent Terran on Team World, thanks to more than a little help from influencers in the Brazilian gaming community. This time, things got a bit more contentious in the StarCraft II community than during NationWars—US StarCraft might have been a joke, but foreigner StarCraft was serious business.

In the end, NationWars V ended up being fine, GSL vs. The World ended up being fine, and it doesn't seem like anyone learned any lessons so this will all probably happen again this year. Congratulations, fans—we won another award!

Written by: Wax
Most Entertaining Player
Has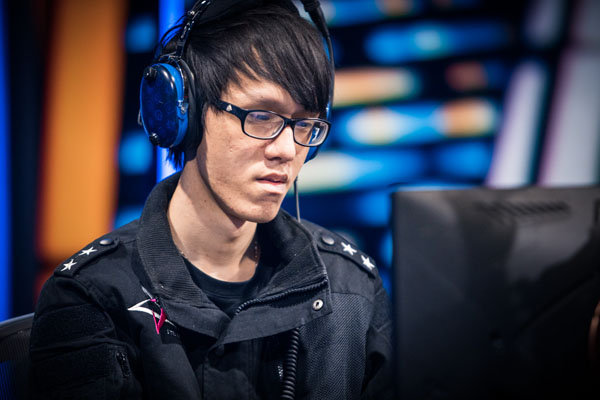 Photo: Helena Kristiansson
Has has enjoyed a cult following ever since he debuted in 2013, but 2018 was the year when his bizarre, cheesy hi-jinks went from being a rare treat to semi-regular fixture in major competitions. In previous years, the best he might achieve with his unorthodox style was stealing a map off a top-tier player. At WCS Valencia 2018, he nearly stole an entire tournament by flummoxing a slew of top Circuit players on his way to the finals. He even took his unique brand of StarCraft to BlizzCon, where he almost scored the upset of the tournament by cannon-rushing to a lead against Dark before losing an unloseable game.
We're still not quite sure what to make of Has's 2018 run. Did he actually get better, or did fortune finally smile upon one of her weirdest sons? Maybe it's pointless to try and understand anything about Has—after all, this is the player who once off-raced in a WCS Taiwan qualifier for seemingly no reason at all.

Even if we can't comprehend Has, we sure as hell can appreciate him. No player was so bad and good, so predictable and unpredictable, and so villainous and heroic at the same. And if you don't find the living paradox that is Has entertaining, don't worry. You'll come around.

Written by: Wax
Biggest News Story
No Long-Term WCS Plans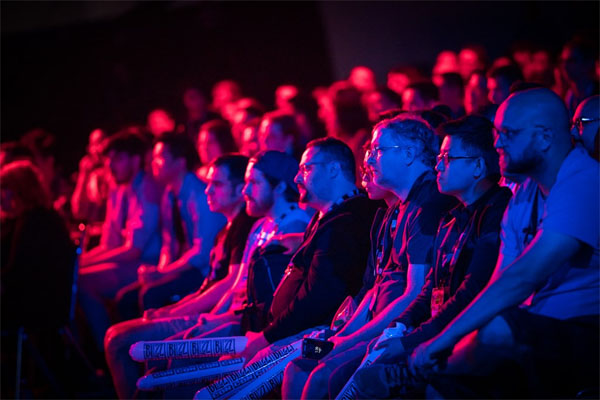 Photo: Helena Kristiansson
Though 2018 was full of excitement as far as actual games and tournaments are concerned, it was also marked by a distinct lack of groundbreaking news. You could argue that no news is a good thing—previous news stories have had a tendency to be on the apocalyptic side. After all, the end of Proleague and Life's match-fixing scandal were past 'winners' for News Story of the Year. Compared to that, maintaining the status quo seems like a godsend.

Unfortunately, there's been a conspicuous lack of a WCS information. In December of 2016, Blizzard gave us a two year road map for WCS and StarCraft II esports. Compared to then, we're basically blind at this point in time.

Heading into 2019, only the the initial seasons of competitive SC2 were confirmed: WCS Winter and the first GSL. Since then, AfreecaTV has announced that we'll be getting a full year of GSL. We also know that IEM Katowice will feature SC2. However, everything else is up in the air. The full announcement of the yearlong plan, although late at times, has never been THIS late. Long-term planning is currently impossible for anyone involved in the scene.

This comes in the wake of Blizzard dropping their support of Heroes of the Storm esports, whose participants were also left high and dry. Some even claimed they were misled by Blizzard employees who effectively guaranteed another year of competition—only to find out they would be out of a job through a shocking Blue post. Perhaps HGC was a worst-case scenario, a one-in-a-million disaster that Blizzard has since learned from. However, Blizzard has done little to allay the StarCraft II's community's fears that the axe may fall at any moment.

But fear not (yet). StarCraft II is in a stronger spot than Heroes of the Storm was. Through the War Chest, it now has its own mechanism in place through which the community can help subsidize tournaments, and it has been quite effective at doing so. Viewer numbers have risen by remarkable percentages, introducing new potential War Chest customers. Dropping a product on the upswing is not particularly intelligent business. There is, in fact, reason to be optimistic.

And yet there is no announcement. Something is getting in the way, and we can only speculate as to what it is. Nothing else matters until it arrives, making this by far the most important story of 2018, maybe even that of 2019.

Written by: Olli
Best Map
Lost and Found
by: Zweck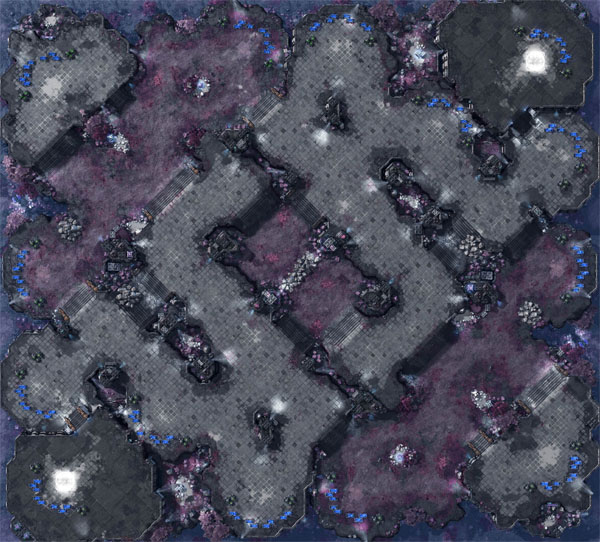 This might be the most difficult category to award as the definition of a 'good map' differs wildly depending on your relationship to StarCraft. Mapmakers, progamers, and casual ladder players all value different things in maps, which has caused many a debate after a new map pool announcement.

From the viewpoint of StarCraft II fans who write about esports from time to time, we decided to go with the map that entertained us the most. Catalyst (NegativeZero) and Acid Plant (nesta-kun) were obvious candidates—the two maps were selected the most by pros in tournament play and provided us with consistently good games. However, we ultimately chose the map that peaked the highest in its best-case scenario: Lost and Found. Zweck's creation appeared thirteen times on TL's Best Games of 2018 list, a hefty lead over Acid Plant's six.

As a 'standard' type map with four, relatively easy-to-take bases, Lost and Found risked producing dull games in the hands of passive players. However, when played by more active pros, Lost and Found provided the perfect conditions for the large-scale, back-and-forth games that viewers delight in.
Written by: Wax
Breakout Player
Reynor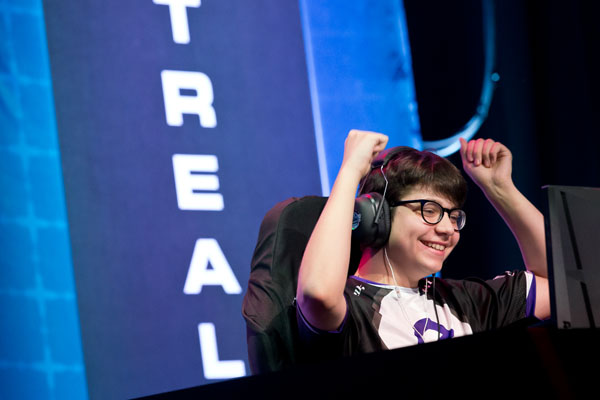 Photo: Andre Hainke
Reynor had been noticed for his talent since well before 2018, but the WCS age limit prevented him from making a serious impact on the tournament circuit. However, once Reynor turned sixteen-years-old in July, the foreign StarCraft II scene instantly gained another star.

The Italian Zerg (re)introduced himself by plunging straight into the deep end of competitive StarCraft, travelling to Korea to train and compete in the GSL. It was his biggest test as a player, one that would show if there was substance behind his reputation as a prodigy.

The results were nothing short of shocking. Not only did he qualify for the GSL, but he eliminated one of Korea's best Protoss players in Classic to earn a spot in the RO16 (winning one of the best games of the year in the process). After a narrow loss to Maru in the RO16, there was no doubting that Reynor was for real.
Reynor damn near qualified for BlizzCon despite only being eligible for half the WCS Circuit tournaments of the year. When he did get to play, he trounced top players such as SpeCial and ShoWTimE, and even pushed Serral to an intense seven game series at WCS Montreal (Serral's toughest test of the 2018 WCS Circuit). We may have known that Reynor was talented before 2018, but few expected him to be this good, and this fast. Even Serral, another famous early-starter, had to turn seventeen before he became a real championship contender.

In a scene packed with grizzled veterans, Reynor didn't just prove that he belonged—he proved that he belonged in the championship picture. He's the obvious winner for breakout player of the year, and all bets are off on what he can accomplish in 2019.

Written by: Soularion
Best Terran: WCS Circuit
SpeCial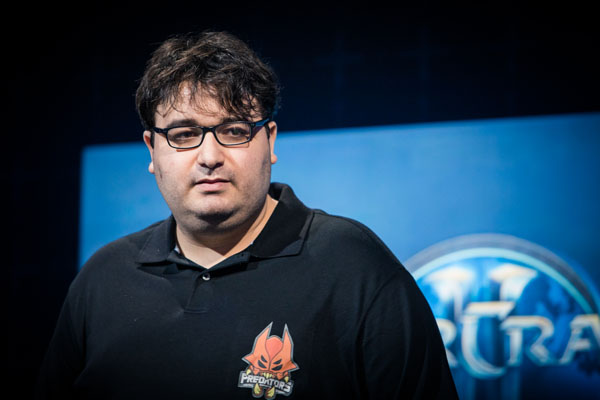 Photo: Helena Kristiansson
In comparison to Zergs and Protosses, the foreign Terran tree has been considerably less fruitful.

Yet, in the fertile soil of Korea, SpeCial has grown to become one of the few Terran powerhouses in the foreign scene, and the best one we have today. While the entirely homegrown HeRoMaRinE encroached on SpeCial's territory with his consistent showings (especially towards the end of the season), he was never a serious threat. Not when SpeCial had another level of play, another gear to shift to when battling the best players in the world. Though SpeCial seems yet unable to command this power at will, it did come forth at the WCS Global Finals where he defeated Classic to reach the quarterfinals for the second straight year (semifinals in 2017).

SpeCial is one of the foreigners to transcend the Circuit events. We know he's good, and we know he'll give the Koreans a fight. He might get swept by Reynor or lose in a group stage now and then, but we still hold out for the excellence he can demonstrate when he's at the top of his game.

Alas, we can't talk about SpeCial without mentioning his unfortunate semifinal jinx, which was painfully realized when he lost to MaNa in the WCS Austin semifinals. For MaNa, it was a part of a miraculous run. For SpeCial, it was a frustrating loss with his first premiere final in sight. That is the clear hump he must get over in 2019.

So, where does SpeCial go from here? He's been TeamLiquid.net's best foreign Terran for two years running, but he's been overshadowed by historic years from Neeb and then Serral. Everyone knows of SpeCial's potential and drive to be great, but it just hasn't come together in an extended, career defining run. Perhaps 2019 will be the year where SpeCial overcomes the stigma associated with the term 'foreign Terran' and becomes not only the greatest of his kind, but an elite player regardless of race.

Written by: Soularion
Best Terran: WCS Korea
Maru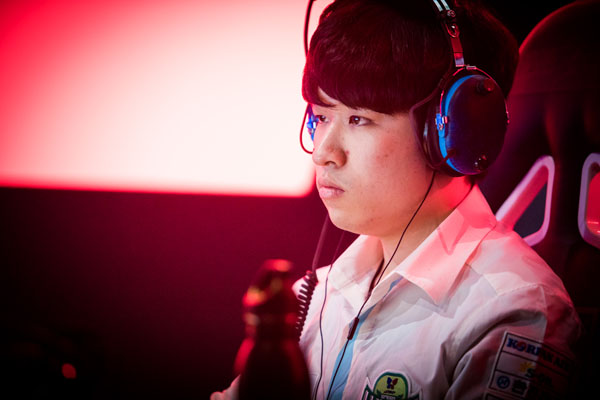 Photo: Helena Kristiansson
2018 was a year of change with many ups and downs in store for our favorite players. In a time of such chaos, our choice of best Korean Terran goes to a player who embodied consistent dominance throughout the year.

The year started off shakily for Maru, who narrowly escaped his Code S RO32 group in second place. However, Maru didn't waver—he only grew better and stronger. He first really flexed his muscle at IEM Katowice, putting in great performances vs Solar and Rogue to reach the top four. That momentum carried over to the WESG finals in China, where he prevailed over ZvT master Dark to win his first major championship in three years. Upon returning to Korea, Maru seized the GSL Code S trophy that has eluded him for so many years.

At this point, it would have been no surprise if Maru fizzled out. Winning Code S is one the hardest achievements in StarCraft (some would say THE hardest), requiring immense amounts of practice and preparation over a marathon run. We've come to expect a 'championship hangover' from even from the most brilliant players, with many champions struggling to even achieve a high finish in the next season. Some past champions such as Classic and even Mvp have were eliminated in the RO32 following a Code S title. So, when Maru went on to win back-to-back Code S titles, we were all in shock. It was a feat that hadn't been witnessed since Nestea won Code S May and July back in 2011.

Going into the third and final season of Code S on the year, all eyes were on Maru again. Could someone really win three consecutive GSL Code S tournaments in this day and age? It seemed like a ridiculous proposition, yet we almost expected it to happen. When he defeated TY in the finals, he proved that we were right to believe in the impossible.

Maru didn't just win three Code S tournaments. He absolutely dominated the tournaments and answered every question we put in front of him. He introduced us to a new approach to late game TvZ and then continued to own the match-up after Ravens were nerfed. He shored up his TvP, destroying old enemies such as Classic, Stats and Zest. Finally, when we demanded that he prove himself in the Terran mirror, he toppled second-best Terran TY in the GSL Finals.

An upset loss to sOs at the Global Finals might be our final memory of Maru from the 2018 season, but it shouldn't be our lasting one. Maru was the complete package in Korea, giving us the closest thing we've ever seen to a perfect year in the GSL.

Written by: Destructicon
Best Zerg: WCS Circuit
Serral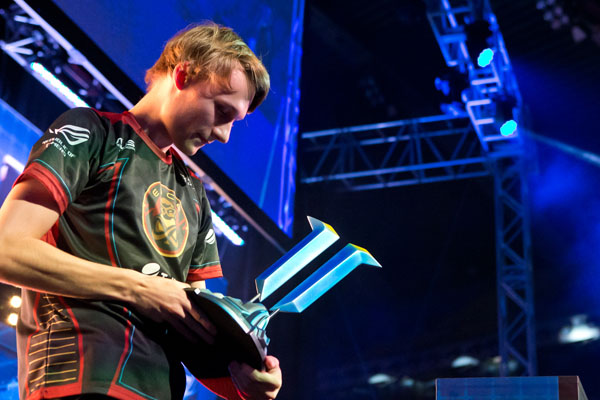 Photo: Carlton Beener
Well, isn't this the most obvious pick of all time.

Serral was already the frontrunner to win this award when he won his first major title at WCS Leipzig, but everything he's done since has made this a ridiculous blowout. Scarlett's victory at February's IEM PyeongChang briefly made this award a two-way race (Scarlett even beat Serral at that tournament), but no foreigner—Zerg or otherwise—even came close to Serral ever since. After PyeongChang, Serral won the remaining three WCS Circuit Tournaments, GSL vs. The World, and the WCS Global Finals at BlizzCon to claim SIX major titles on the year. That's not to mention the historical significance of becoming the first foreigner to win BlizzCon, the biggest and most prestigious tournament in StarCraft II (if it wasn't the most prestigious before, then Serral has made it so going forward).

In 2017, Serral was merely the latest in a long line of elite foreign Zergs, a lineage that included the likes of Stephano, Scarlett, Snute, Nerchio, Sen and IdrA. Now, he has surpassed them all and has founded his own dynasty of one.

Comparing Serral to his peers is just unfair. No other foreigner in history can match him. You'd be hard pressed to find a foreigner whose entire career is worthy of comparison to what Serral has accomplished in 2018. Serral proved himself as the best Zerg outside of Korea barely halfway through the year, and spent the rest of it proving that he was better than any of the Zergs in Korea, too.

TeamLiquid.net's "Best Foreign Zerg of 2018" is one of Serral's least noteworthy accomplishments, but here it is all the same.

Written by: Wax
Best Zerg: WCS Korea
Rogue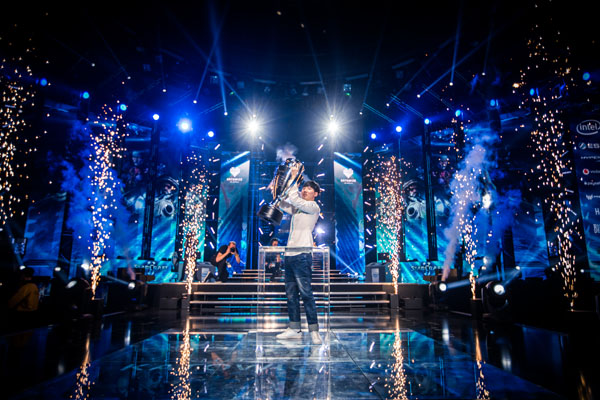 Photo: Helena Kristiansson
2017 was a banner year for Korean Zergs. Rogue's incomparable run which saw him crowned WCS World Champion was the stuff of legend. soO's pair of GSL final appearances confirmed his place among StarCraft II royalty. Even Dark and Solar got in on the party, with each of them reaching the finals in SSL Premier. All in all it was quite possibly the Kong Brood's most successful campaign ever.

2018 was, in comparison, not so hot. Dark was excellent in bursts, but his unfortunate pairings against Maru and his own propensity to choke meant that he never capitalized on his obvious quality. soO came within inches of another GSL final in Season 1, but fell off the map after that. Solar's results didn't match his brains; and even though Leenock was the best player in the world (according to Artosis) for a few days, he never secured a high tournament finish. That leaves Rogue, the IEM Season XII World Champion, as Korea's shining Zerg star.

Rogue's year got off to a noticeably rocky start with RO32 elimination in Code S, but his victory in Katowice served as a smarting rebuke to his doubters. For any other player, it would have been a career defining achievement. But for Rogue, it was also a defining achievement in pro StarCraft II history, as he became only the second player to unify the WCS and IEM titles (alongside teammate sOs). Unfortunately, after setting such lofty expectations, Rogue fell short in the GSL. He continued his domestic quarterfinal curse in subsequent GSL seasons, losing to Maru (understandable) and Neeb (gasp! (but not quite as bad as losing to Curious (OR IS IT?))) in Season 2 and 3 of GSL respectively. Let's not mention that he didn't win a single match in either of the Super Tournaments or GSL vs. The World.

After sleepwalking through spring and summer, Rogue lit it up at BizzCon, with his series against TY ranking among the best of the entire tournament. Though his bid to repeat as World Champion was thwarted by Serral, he put up a better fight against the Finn than the other candidate for best Korean Zerg in Dark.

2018 was a trying year for Korean Zergs, but Rogue stood out above the rest. He may have been inconsistent, but his ability to summon world-beating form at IEM Katowice and the WCS Global Finals elevated him above his peers.

Written by: Mizenhauer
Best Protoss: WCS Circuit
ShoWTimE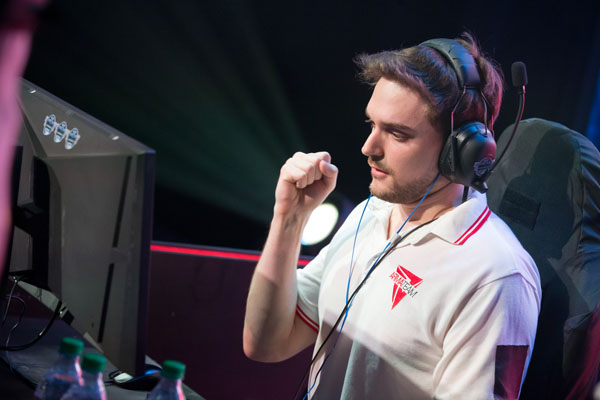 Photo: Helena Kristiansson
All eyes were on Neeb at the start of 2018. In the wake of his (in)famous game against Rogue at BlizzCon 2017, we were eager to see if he could continue his unprecedented, 3x WCS Circuit championship dominance from the previous year. And, for a moment, it seemed as if he would do just that as he paraded his way to the semifinals of January's WCS Leipzig. Had Neeb gone on to win it all it would have undoubtedly have set the tone for the entire year, but a certain German Protoss players had other ideas.

ShoWTimE—the original 'best foreign Protoss' of Legacy of the Void—had been anything but convincing in 2017. However, his 3-2 victory over Neeb at Leipzig instantly recalled the incendiary form that took him to BlizzCon in 2016, a year where he had perhaps been the best foreigner outright. He ultimately lost in the finals to Serral (as was the fate of so many this past year), but he didn't rest on his laurels. While Has (Valencia), MaNa (Austin) and Neeb (Code S Season 3) faded outside of their storybook runs, ShoWTimE held steady over the course of the year (a semifinal finish at WCS Valencia, a quarterfinal berth in Montreal, and of course, a comprehensive shellacking of Zest in GSL vs. the World).

Though he failed to make it through a difficult RO16 group in the Global Finals, we would be remiss to forget that he got there as the #2 seed from the WCS Circuit. His 2-0 victory against Dark in the Global Finals served as a final reminder of Die Mauer's world-class play.

All in all, ShoWTimE's 2018 saw him become the #2 seed from the WCS circuit, reach the quarterfinals in three WCS Circuit events (and the only one beside Serral who actually made the finals), and score high profile victories over Zest and Dark in major tournaments. In a rough year for foreign Protosses where 'losing to Serral' could have become the overarching theme, ShoWTimE was an inspiring presence.

Written by: Mizenhauer
Best Protoss: WCS Korea
Stats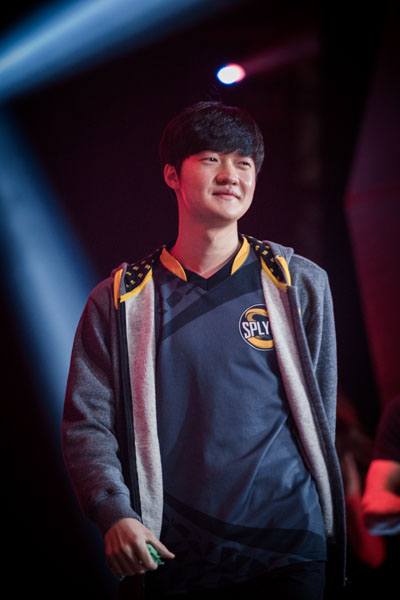 Photo: Helena Kristiansson
]
With historic performances from Maru and Serral, 2018 ended up being a down year for the sons of Aiur. Protoss didn't have trouble sending players to the finals, but they had a tough time finding a championship contender that could go toe to toe with the best. While Protoss players found some consolation victories in assorted tournaments around the world, the biggest prizes in StarCraft II remained out of their grasp.

Amidst all this disappointment, however, the stalwart captain Stats once again anchored his place as the most consistent Protoss. While he failed to claim a Code S championship, he reached the finals of four major tournaments and took home a Super Tournament trophy. He started off the year strong by reaching the finals of the first GSL, but was sacrificed to build Maru's legacy. A short mid-season slump saw him exit the second season of the GSL in disappointing fashion against Byun, but he doggedly found his way back to form, clinching a pair of finals appearances at GSL vs. the World and BlizzCon. It can't be overlooked that Stats was the Korean player who gave Serral his stiffest challenges, narrowly losing 3-4 at GSL vs. the World and 2-4 at BlizzCon.

2018 was a downgrade for Stats compared to 2017—when he claimed dual GSL and SSL titles—and it's a disappointment for the Protoss faction that their best player ended the year with 'only' the Super Tournament I trophy in hand. Still, that's more Protoss' shame than Stats', and Kim Dae Yeob can stand proud as the most consistent and successful Protoss of the LotV era. His tenacity and consistency will no doubt aid him greatly in his attempts to secure another title to his name moving forward, and he fully deserves the title of Best WCS Korea Protoss in 2018.

Written by: Orlok
Game of the Year
Dark vs. Solar, IEM Katowice
Back in March, Dark and Solar played a match on the B-stream of IEM Katowice, which was just one of several matches going on during the group stage. By the end, we realized we had to bring back TeamLiquid's best games feature. This game was the impetus for this entire yearlong endeavor, the primary reason we wanted share great StarCraft II games with everyone.

Many fans consider ZvZ the worst match-up, finding most of the games to be similar and one-sided. While there's some validity to that reputation, the Zerg mirror can be magnificent when it shatters the mold.

In a match-up infested with 13-12s, 12-pools, Speedling floods, and Spine Crawler rushes, it seems crazy that anyone would ever go for TWO expansions before a spawning pool. Of course, it would be absolutely ridiculous for both players to open in such an insane manner. Well, 'absolutely ridiculous' turns out to be best way to describe Solar versus Dark. Both players opened with greedy, double-expansion openers, both players followed-up with Roaches, and then both players followed up with Spire tech. That's where the two players' plans diverged. Dark, upon scouting Solar's spire, decided to go into Corruptors. Wait, Corruptors? What followed was a ridiculous tug of war between Roaches, Zerglings, Mutalisks, Corruptors, and Banelings, all while Caustic Spray rained down on the Hatcheries below.

This game doesn't have high stakes, slick production, or interpersonal drama driving it. While all those things contribute to making esports fun, none of them are uniquely StarCraft. This game is about great StarCraft II in its pure, unadulterated form: two of the best progamers in the world going head-to-head.

Written by: Ej & Wax
Player of the Year
Serral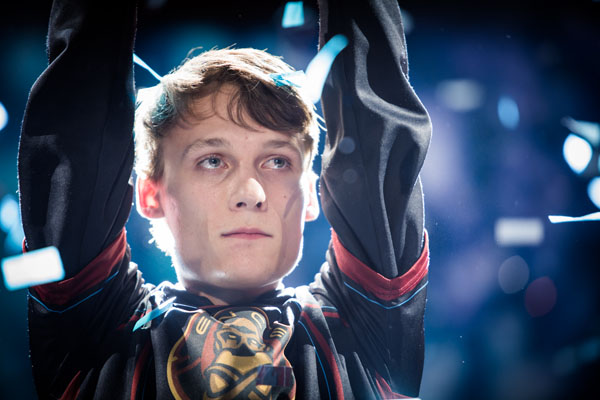 Photo: Helena Kristiansson
Back in 2011, long before Blizzard implemented a region lock, TeamLiquid divided its 'Best Player' award into 'International' and 'Korea' categories. The skill gap between the foreign and Korean scenes was painfully evident, and there was no questioning which award went to the better player. I can't remember exactly why we decided to split the awards at the time, but I like to think that it was because we wanted to show appreciation for the efforts of foreign progamers. A decade of professional Brood War meant that Korea had a strong StarCraft culture and infrastructure—of course they were better. It was still worth celebrating those who toiled to close the gap.

Over seven years later, it's finally time to present a unified Player of the Year award. Serral is our Player of the Year for 2018—in Korea, outside of Korea, and anywhere in the world.

Based out of Finland, Serral had to be extremely convincing in a limited number of mixed-region competitions to win Player of the Year over contenders from Korea. While he performed well in Q1 winter events—placing top eight at IEM Pyeongchang, top four at IEM Katowice, and third place WESG—such results were hardly unprecedented for a foreigner. Players such as Stephano, HuK, Sen, Neeb, and Scarlett had already set the bar at winning a championship against Korean pros.

At August's GSL vs. The World, Serral rose to that level—and then soared beyond it. Serral ran through a gauntlet of some of Korea's most successful LotV pros, defeating INnoVation (3-0), Dark (3-1), and Stats (4-3) on his way to the championship. The specifics of Serral's run immediately made it the single greatest foreigner victory ever. The various criticisms that nagged at other foreigner triumphs just didn't stick—Serral had faced three top-tier Koreans of all three races, the tournament's first place prize of 30,000,000 KRW made it a true 'premiere' event, and he had lifted the trophy on the Korean's home turf. Serral was no longer a big fish in a small pond, and some wondered if he was simply the biggest fish, full stop.

At the WCS Global Finals, Serral ended the debate and sealed his place as the best player in the world. With a record $280,000 first place prize, no one could say the Koreans weren't trying their best at the Global Finals. With the participants qualifying based on their yearlong performances, no one could deny that Serral was facing the best Korea had to offer. Serral actually ended up winning BlizzCon more easily than GSL vs The World, defeating sOs, Zest, Dark, Rogue, and Stats by a combined map score of 14-3.

It's scary how Serral's sweep of all four WCS Circuit tournaments has ended up being the least impressive of his 2018 accomplishments, despite it being an unmatched feat in the history of region-locked WCS competition. Serral recorded a map score of 68 wins and 18 losses over those tournaments, which comes out to a ludicrous 79.1% win-rate. With that degree of dominance, I can't even get mad when people bring out the B-word comparisons.

The only lingering question about Serral's 2018 is how he would have performed against Maru at the peak of his powers. Maru swept a lesser version of Serral at March's WESG playoffs, but then lost an exhibition match against him at GSL vs. The World. Unfortunately, we never got to see this particular dreammatch, as Maru was eliminated by Protoss opponents at both GSL vs. The World (Stats) and BlizzCon (sOs).
As we can see from Serral's domination of the WCS Circuit, he's a ridiculous outlier in the foreign scene. That makes it difficult to say how much the foreigner-Korea gap has closed—how progress can you say has been made when it comes largely from one person? At the very least, perhaps, we can say Serral has provided inspiration and hope by proving that the Korean monolith is not insurmountable, and that becoming the best in the world is not a futile dream. On the flip side, perhaps the Korean scene has been instilled with the dread realization that no empire lasts forever.

Alongside the entire StarCraft II scene, we eagerly await to see what Serral will do in 2019. Who knows? Maybe we'll have even to split this award up again. Only, this time, it will be because the Koreans need to be given consolatory applause for their efforts to topple Serral.

Written by: Wax