2013 Starcraft II Awards
From the TeamLiquid Editorial Panel
Sorry to have kept you all waiting! Fashionably late as usual, we present the TeamLiquid.net 2013 StarCraft 2 Awards.
The 2013 awards ended up being our most closely contested awards yet. Perhaps it's a sign of the SC2 scene's maturity that there's more parity than ever between players, and that the standard of live tournaments has soared as a whole. We had a hard time deciding on the winners, and we're pretty sure that more than a few of you will disagree with our selections. So we just want want to give you our usual warning: TL.net is not responsible for rage or rage related injuries due to reading the site.
On a final note before we start announcing our winners, we admit that we're just as disappointed as you are that we haven't been able to rent out a venue for a snazzy award ceremony like
our friends at KeSPA
. Ah well, there's always next year.
Breakout Player

mouzDear

MVP.duckdeok

CJ_Sora

JinAir_sOs
mouzDear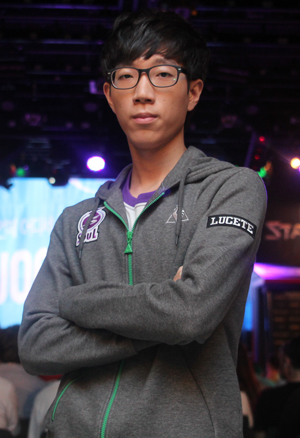 Photo: ThisIsGame
Compared to other sports, the difficulty in assessing a progamer's official debut date makes having a Rookie of the Year award problematic. That leaves us with Breakout Player of the Year award, which we bestow to the player who we deem made the biggest leap in terms of achievements and skill.
Fan favorite Jaedong was cut from the running despite improving immensely in 2013 – it just felt wrong to give the best Zerg in all of Brood War an award for "breaking out." If we were considering SC2 careers alone, this award would have gone to the Tyrant.
It boiled down to a two way race between sOs and Dear, Protoss players who had jumped from being Proleague rotation players and roughly Code S class in Brood War to winning some of the biggest StarCraft 2 tournaments in the world. Dear went on the hottest one month stretch of any player when he won WCS Korea and the WCS Season Finals back to back, while sOs took the single most prestigious prize of the year at the WCS Global Finals.
In the end, we had to rate Dear's peak slightly higher than sOs'. As tremendous as sOs' blazing run through the WCS Global Finals at BlizzCon was, we weren't 100% convinced that he lived up to the billing of World Champion. In contrast, when Dear won his back to back titles with victories over a slew of elite opponents, there was hardly a doubt that he had earned the title of best player in the world.
Though it was only for a short time, Dear was the player who burned the brightest in 2013. This year, we'll see if he burned out, or if he will shine even brighter.
- Waxangel
---
Map of the Year
Crux_Whirlwind
Created by: WinparkPrime
When Whirlwind debuted during 2012's GSTL Season 2, it was met with a lot of skepticism due to its large size. With Brood Lord-Infestor being an almost unbeatable composition in the late game, any unusually large map had to be considered unfair. However, the release of HoTS gave the map new life. As time passed and more games were played, we began to see that widely spread out bases were difficult to defend from harassment, and the wide open central plains were ripe for flanks and scattered attacks – a nightmare for immobile deathball compositions. Though the long rush distances tended to produce long games, more often than not they were won by the more active player, rather than the passive one. By the end of 2013, Whirlwind was the
most balanced map in competitive play.
Whether or not this was by design or a favorable accident, only WinparkPrime knows.
While balance is a player's first concern, the highest measure of a map's quality for the viewer is its ability to produce memorable games. Appearing nine times in our
Best Games of 2013,
Whirlwind represented 22.5% of the maps on the list. In second place was the surprising Akilon Wastes (a map equally capable of producing awful games), while no other map appeared more than five times. Even if we looked at the hundreds of nominee games, Whirlwind still stood out as the most consistent venue for special games. Sure, it still has a propensity for producing base trades, but that's just part of its charm. Its place as the map that defined 2013 is undeniable – less deathballs, more bases, more chaos – which seemed almost inconceivable when we first laid eyes upon it. It wasn't love at first sight, but it we ended up falling into a tumultuous, whirlwind romance.
- lichter
Ceremony of the Year
Spider-HyuN
2013 was a weaker year for ceremonies compared to 2012, something directly correlated to PartinG and MC having less success. Still, there were two moments that really stood out on the year, and both of them involved full body costumes.
For the GSTL Season 2 finals, BBoongBBoong came out wearing a costume of a tomato-esque cartoon character that had the same name as his ID. In a show of true dedication, BBoongBBoong kept the costume on for the entire series, including his own games in the booth. While it wasn't enough to inspire AZUBU to a championship, BBoongBBoong did come out a winner, taking an impressive victory over MMA and being awarded the prize for best ceremony.
In HyuN's case, he lived up to the spirit of the New York Comic Con by coming out in a Spider-Man costume before his quarterfinal match against DongRaeGu at IEM New York. Although HyuN didn't keep his suit on for the games like BBoongBBoong, his on stage enthusiasm was very much on point. Just like BBoongBBoong, HyuN was later rewarded for his efforts by taking home the tournament's Sick Nerd Baller award.
Though both players provided us with plenty of entertainment, we had to pick HyuN's performance as the better one. First off, Spider-Man is way cooler than a random Korean character. Also, HyuN's ceremony was perfect in the context of New York Comic Con, while BBoongBBoong's was pretty random. Finally, HyuN actually seemed to be having fun performing for the audience, while BBoongBBoong gave us a 'why am I doing this?' vibe.
By backing his great idea with equally great execution, HyuN takes our award for best ceremony. Now that he has joined team ROCCAT, we hope to see him slinging into plenty more tournaments in the future.
- Waxangel
---
Strategy of the Year
• JinAir_sOs: Void Ray-Zealot ZvP
• Protoss: Gateway expansion mix-ups in PvZ
• Terran: Hellbat drops
• Terran: 4M (Marine-Mine-Marauder-Medivac TvZ)

Hellbat drops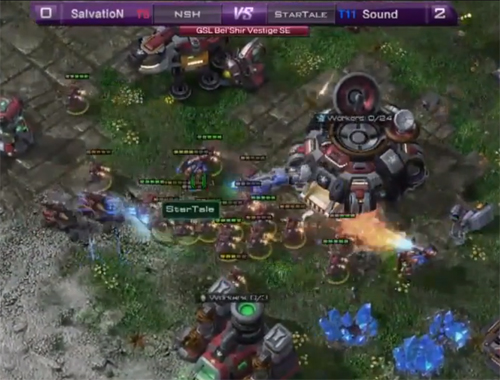 From: Sound vs. Salvation in GSTL Season 1.
As we celebrated the release of Heart of the Swarm and the death of the foul BL-infestor strategy, little did we know we would soon be exposed to new horrors.
With its conical 30 damage to light units and a sick new ride in the improved medivacs, the Hellbat became the answer to all of Terran's problems. Need to put on some pressure while taking an expansion? Hellbat drop. Need to do some economic damage before going all-in? Hellbat drop. Did you take damage early on and need to catch up? Hellbat drop. Facing a better opponent and have no idea what to do? H. E. L. L. B. A. T. D. R. O. P.
Even after Hellbat rushes became highly predictable, they remained a crucial part of the Terran arsenal. Players could be as cautious as they wanted, constantly keeping the threat of a drop in the back of their minds. It only took a few seconds of missed concentration for a Hellbat drop needed to do its gruesome work. Whether you were a struggling European Challenger player or a Korean championship contender, all Terrans were propelled to new heights by the playstyle enabled by one unit.
Inevitably, Blizzard was forced to move their hand, gutting the hellbat drop-rush strategy into near uselessness. The repercussions were felt almost immediately. INnoVation tumbled from his throne on top of the world as he struggled to find a new staple TvT strategy, while foreigner Terrans were sentenced to return to their tortured existence after a few, glorious months in the sun.
Though the age of the Hellbat drop was short, no other strategy caused as many players to rise and fall, and no other strategy had such a clear impact on the game. Take your award, Hellbat Drop, and bother us no more.
- Zealously
---
Biggest News Story
Teams Disband and Players Retire en Masse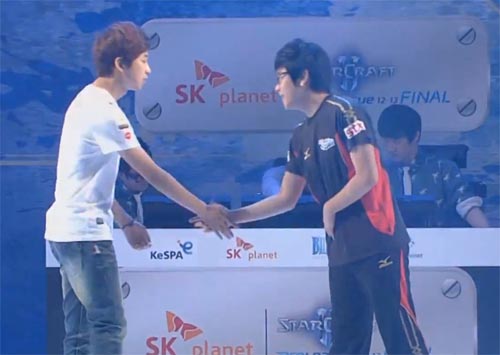 Woongjin_Free and STX_hyvaa shake hands for at the Proleague finals.
- Image: SpoTV
2013 was a year of grand shifts and change. Heart of the Swarm arrived and killed Brood Lord-Infestor, freeing StarCraft 2 from the stale gameplay of the last phases of WoL and breathing new life into the game. WCS increased its ambitions ten fold, reordering the entire StarCrafts scene to become
the
premier tournament on top of the world. While IPL and MLG pulled out of the scene, other organizations like ESL, DreamHack, and RedBull increased their efforts.
As significant as those events were, nothing in 2013 was more significant than the mass disbandment of teams and the retirements of players. With too many players and too small a market, the Korean StarCraft 2 scene began to crumble under its own weight. Even the two Proleague finalist teams were forced to fold after they lost their sponsors. After that happened, it was no surprise to see lesser teams follow suit and fold. To a smaller degree, the contraction of the international StarCraft 2 scene forced many foreign teams to reconsider their investments, and forced many foreign pros to reconsider their futures. Each day brought a news of another retirement or team going under. STX Soul, Woongjin Stars, FXO, Stephano, Bisu, MarineKing, Free: those are just a few of the iconic names that left the StarCraft 2 scene in 2013.
While cries of
"dead game!"
are often hyperbolic, there's no doubt that this is a scene in decline. At the same time, there are organizations that are increasing investment, and even some brave newcomers to the scene. Where will we go from here? We can only hope for the best, and keep supporting the game we love.
- Waxangel
---
Rivalry of the Year
• SKT_Soulkey vs Acer.INnoVation
• JinAir_Maru vs mouzDear
• Acer.Scarlett vs Bomber
• EG.Jaedong vs Championships

EG.Jaedong vs Championships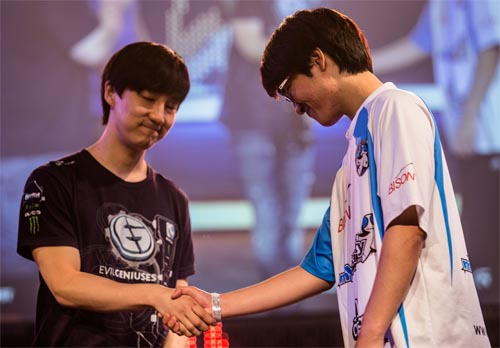 Jaedong shakes Stardust's hand after losing to him in the DH: Summer finals.
- Photo: 7mk
With just four Premier League seasons, a game-changing expansion, and some of the best Koreans leaving to pursue lucrative opportunities abroad, 2013 turned out to be short on player rivalries. In particular, rivalries based on shared dominance were nowhere to be seen. Feuds like Innovation vs Soulkey or Flash vs Life looked like they had potential, but ended up being one-sided romps. Maru vs Dear and Scarlett vs Bomber caught our eye midway through the year, but those are stories in need of further development.
Instead, our award goes to the struggle between a man and his overbearing legacy. EG.Jaedong started 2013 as a work in progress and ended it as one of the undisputed masters of the Zerg race. Eight top-four placements in eight months was undeniable proof that his legendary work ethic would eventually give him the same results he enjoyed in Brood War. But for an agonizing five months he ran into an inexplicable roadblock. Starting from Dreamhack Summer, Jaedong took five consecutive trips to the silver mines, with each deposit increasingly tainted with the bitter stench of sulfur. The close 2-3 defeat to StarDust gave way to one disappointing stinker after another. By the time he capitulated to sOs at Blizzcon, Jaedong had racked up a dreadful 3-15 map record in major finals.
And it was fascinating to watch. The three time OSL champion had found an inexplicable opponent that mechanics and strategy could not beat. It didn't matter that his foes all had vastly different approaches to the game, nor that he often looked damn near unstoppable up until the finals. Once Jaedong entered the ring, they all started to look like some unholy fusion of Superman and Brainiac. Every plan Jaedong concocted was swiftly dissected and countered while he got overwhelmed by the adversary's moves. It didn't make sense. Silver hoarding of this magnitude was reserved for players who could never deliver in the first place. Bad luck? A crippling aversion to winning? Good old-fashioned nerves? Could a guy who had accomplished so much even have nerves to begin with?
Whatever it was, the problem seems to have been resolved. "Freebie" may be an appropriate way to describe
NorthCon
, but I'd like to catalogue it as "breakthrough" instead. The immeasurable weight on Jaedong's shoulders had to be lifted in one way or another, tournament prestige be damned. His road wasn't as hard as it could have been. His games were not utterly pristine. Only
a faint smile on stage afterward
spoke to what really happened. After months of agonizingly close finishes Jaedong stood proudly as a champion. The bizarre (and fascinating) rivalry of 2013 finally ended in favor of the Tyrant.
- CosmicSpiral
---
Most Entertaining Player

MC

[A]NaNiwa
[A]NaNiwa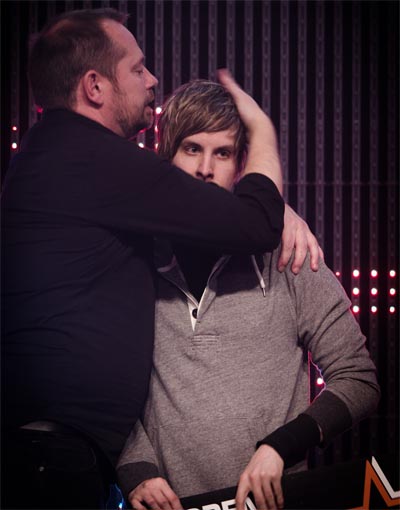 Photo: 7mk
There are many ways a player can be entertaining. Some like Gumiho play an unorthodox style conducive to exciting games, pro-wrestling fans like MC know the value of being a provocateur on the mic, while others like PartinG earn their applause with taunting post-match ceremonies. However, sometimes the best way to entertain an audience and command the spotlight is to just be yourself, disregard public opinion, and watch as storm clouds form around you.
Whether it was refusing handshakes from opponents,
calling Polt a bitch
without a moment's hesitation, or
endlessly needling
tournament organizers and fellow progamers on Twitter, it seemed like NaNiwa was doing something to grab our attention. At the same time, it wasn't because he was actively seeking the spotlight or putting in any great effort. All he had to do was set his filter setting to "off."
Maybe we as fans indulge a little too much in drama. But what are we to do? Enjoying sports is as much about watching the people in it as the games themselves. For a player who prides himself on being a competitor and not an entertainer, NaNiwa gave us amazing performances as both in 2013.
- Waxangel
---
Worst Drama
Message from the editor:
When I decided to include the original piece of writing by tree.hugger for this section, I thought of it as a not-so-serious jab at "broken promises" and the drama around it. There was a feeling that the circus surrounding "broken promises" had become almost absurdly large, independent from the severity of the issues. It seemed liked something worth pointing out in the less serious half of the awards.
What went wrong: tree.hugger's original piece was always meant to have an edgy tone, which was part of the reason I asked him to write it in the first place. It was my job as editor to keep it within acceptable boundaries; biting but not crossing over into disrespectfulness.
However, due to poor editing on my part, tree.hugger's piece took a harmful turn. By lumping a variety of independent issues together, I trivialized them. Organizations and individuals had asked the community to make financial commitments based on trust. Their betrayal of that trust should have been treated with the appropriate severity.
Worst of all, by overly generalizing the community, I trivialized their tremendous response in supporting HyuN when he became the victim of an unethical organization. This website is built on the trust and support of the community, and we should have given the community more respect.
It was not my intent, but the damage has been done. I apologize personally and on behalf of TeamLiquid.net.
- Waxangel
Original article:
+ Show Spoiler [Click to Read] +
I earned a lot of negative Reddit karma on this one when it blew up, so I appreciate Wax assigning me an additional opportunity to make people dislike me more. What a friend.
Realtalk. The SC2 scene primarily consists of three groups: volunteers, people working second jobs, and people who have no clue what they are doing. These people are smeared across three plus continents and a good number of time zones. Naturally, things get screwed up on a regular basis. Sometimes things don't happen on time, sometimes they're done poorly, and sometimes they're done straight up wrong. Running around in this fog of ineptitude are a few dedicated folks who are constantly putting out fires. It's due to these people that the vast majority of fuck ups in the esports scene don't make it out to the community. Unfortunately, sometimes these failures
do
make it out to the wider public. Usually there's some public meltdown on TL or Reddit and things get solved eventually. It's terribly imperfect, but such is life when up to 40% of consumers
refuse to make esports a more stable industry
. You get what you pay for.
But late in 2013, it was the general incompetence of the esports community as a whole that took center stage. Big names were called out for having perpetrated a fraud on the esports community. Pitchforks were lit on fire. Conspiracy theories were hatched. /r/starcraft merged with /r/politics. "Broken promises" became the words on everybody's lips.
The esports "old boys club" quickly responded from their
cold, unfurnished apartments
gilded thrones. The documentary made by people who had no documentary making experience came out late. The long promised showmatch was held on the exact day that it had been scheduled for long ago. The repercussions were clear. No longer would the esports elite be allowed to take the community's money without delivering on their promises
in a timely fashion
. Fucking got'em.
Of course, when it turned out that another esports organization was
actually defrauding their players and staff
to the tune of tens of thousands of dollars, those who had cried the loudest about the epidemic of "broken promises" were nowhere to be found. And neither was the guy who actually committed the fraud as well. Probably because he didn't care enough about his work and the community to stick around, apologize, and make it right.
- tree.hugger
---
Terran of the Year (International)
Not Awarded
2013 was an awful year for foreigners all-around, with
every single premier tournament
being won by a Korean player. But for foreign Terrans the year was more than just awful – it was atrocious. Not a single foreign Terran managed to even reach the finals of a premier tournament, with a
single
top four finish being the highest result. Not only were the results poor, but the inconsistency of foreign Terrans made it hard to even hold out for some hope. Anyone who caused a stir in one tournament would proceed to immediately get crushed in the next, creating a vicious cycle of pain and shattered dreams.
We have no choice but to pass on the dreaded "Not Awarded" verdict and hope that things get better in 2014. Since this all sounds dreadfully negative, let's end this category with some honorary mentions:
Happy was the most consistent of his peers and had some great wins over players like MC and San. However, he was unable to string together enough good performances in a row to make a deep run.

Xenocider was wise enough to skip IEM New York and steal the $10,000 prize at IEF 2013 instead.

SjoW had the highest placement in a premier tournament, scoring a monumental upset against Life to reach the top four of DreamHack Summer.

Lucifron looked very impressive during the first season of WCS Europe, but like Happy, was unable to put together a deep tournament run.

Polt would have won this award handily if we went by country of residence and not citizenship.
- Waxangel
---
Terran of the Year (Korea)

ST_Bomber

Acer.INnoVation

JinAir_Maru

CMStorm_Polt

Liquid`TaeJa
Liquid`TaeJa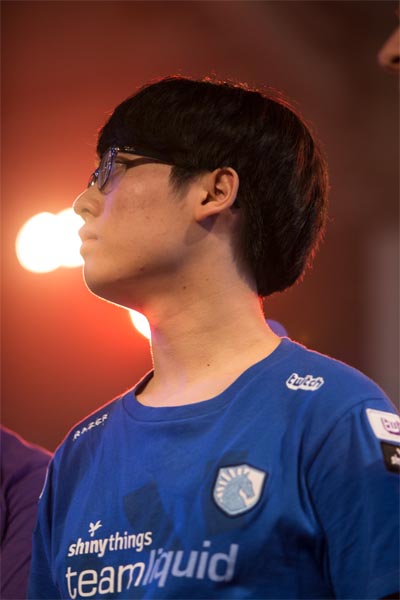 Photo: 7mk
Summer of TaeJa 2012 was a momentous event. Liquid's Terran ace was in impeccable form as he took three championships in a row at Assembly, MLG, and DreamHack while almost single-handedly willing Liquid to a team championship in the IPL TAC tournament as well. Even though TaeJa cooled off as the year progressed into autumn, his aura of invincibility during those few summer months rivaled that of players like Mvp or Nestea before him.
In a scene where it's all too normal to see players hit their apex and move on to a slow decline for the rest of their careers, even TaeJa's most devoted fans had to be skeptical about the chances of seeing another Summer of TaeJa. But against all expectations and conventional wisdom, TaeJa came back even stronger in 2013.
Slow to find his way in the early HotS transition, TaeJa once again found a spark in the summer months. Starting with HomeStory Cup VII in June, TaeJa went on tournament rampage that would see him net an amazing
five
major championships before the year was out. Granted, a few of those titles only required him to defeat a relatively soft roster of opponents, consisting largely of foreigner pros. However, other tournaments like DreamHack Winter and DreamHack Bucharest forced him to run through a veritable who's who of the Korean StarCraft 2 scene before he could lift the trophy at the end.
Though the sheer number of championships TaeJa won was staggering, the way in which he won them might have been even more impressive. 2012 TaeJa beat his opponents through the brute force of his superior mechanics. 2013 TaeJa found the playing field to be far more level in that regard, but displayed game sense and decision making that were more than enough to compensate. More than any other pro, TaeJa made fans wonder 'how is he always doing the right thing?' It's that aspect of TaeJa's game that makes us believe he won't stop at being the best Terran of 2013, but will continue to be a force for years to come.
- Waxangel
---
Protoss of the Year (International)
[A]NaNiwa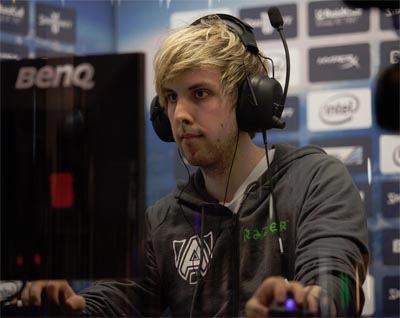 Photo: Kevin Florenzano, ESL
Anyone who supports NaNiwa will know that watching his games can be a frustrating and heartrending experience. After all, Naniwa's tendency to trip and stumble, losing momentum when by all means he should not, is one of his most famous traits. But so is his uncanny ability to rise to the occasion when he facing what seem like impossible odds. For fans of NaNiwa, it's those moments of triumph that make all that emotional investment worth it.
In 2012, Naniwa's greatest achievement was his dual quarterfinal runs in GSL, a feat few foreigners can claim to match. It was a just reward for putting his desire to improve his skill above anything else and moving to Korea. When 2013 came around, NaNiwa returned to Europe to play in the newly established WCS. It seemed like he would be a shoo-in to contend for titles in a tournament with a far weaker player pool than the one he had just left, but WCS Europe only piled disappointment upon disappointment on Naniwa as he was trumped by players he had overshadowed in the previous year.
Staying true to his never-say-die attitude, NaNiwa instead found his success elsewhere, whether it was playing a full five-game, nailbiting finals against Leenock at Dreamhack Stockholm that had the crowd roaring, eliminating INnoVation from the WCS Season 2 finals, or running through a gauntlet of Koreans to reach the finals of IEM New York. In the face of a stronger Korean onslaught than ever before, NaNiwa once again proved that he was
the
foreigner Protoss hope.
The ultimate goal of a major title may have eluded NaNiwa as it did all foreigners, but his influence in 2013 – both on the fans and on the game – is undeniable.
- Zealously
---
Protoss of the Year (Korea)

mouzDear

SKT_Rain

JinAir_sOs
mouzDear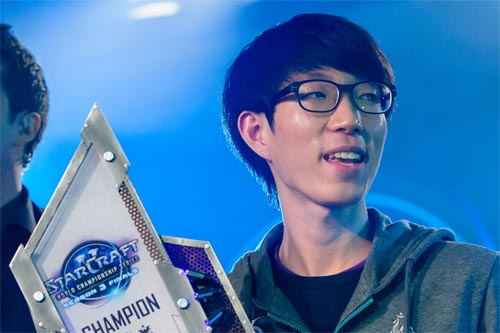 Photo: silverfire
It was a strange year for Korean Protosses. Several players enjoyed their time in the sun, but no single player was able to truly establish his dominance.
sOs looked to be the best player in the first season of HotS, unleashing a barrage of gateway-expansion mindgames that left Zerg players in a dazed stupor. However, sOs would quickly fade into relative obscurity.
Rain, one of the top Protoss players of 2012, emerged in the summer as Protoss' driving force. He seemed destined to take the WCS KR Season 2/Starleague title after making a strong run to the finals, but was undone by a Maru who had finally unlocked his potential. It didn't take long after Rain's disappointment for another player to claim the Protoss throne, with Dear coming out of nowhere to take consecutive titles in WCS Korea Season 3 and Season 3 Finals.
In what seemed like mere moments after Dear took the #1 spot, sOs pounced from the shadows to take the BlizzCon championship. Following the pattern, sOs proceeded to drop the ball just a few weeks later at DreamHack, leaving Rain to get the last laugh of a crazy Protoss year by winning the GSL Hot6ix Cup. And that's the story
excluding
players like HerO, MC, and duckdeok who achieved success in the WCS EU and AM regions!
When we put it all together, it was clear that Dear had brought the most to the table. Though his time as an elite Protoss player was the shortest, no one did anything nearly as impressive as his back-to-back WCS title wins. Not even Mvp, MC, or Nestea managed to win consecutive titles back in the days of once-a-month GSLs and diluted competition. For degree of difficulty, we have to score Dear's achievement an 11/10. With the Season Finals gone in the 2014 season, Dear can be proud of having done something that was truly once in a lifetime.
- Waxangel
---
Zerg of the Year (International)
Acer.Scarlett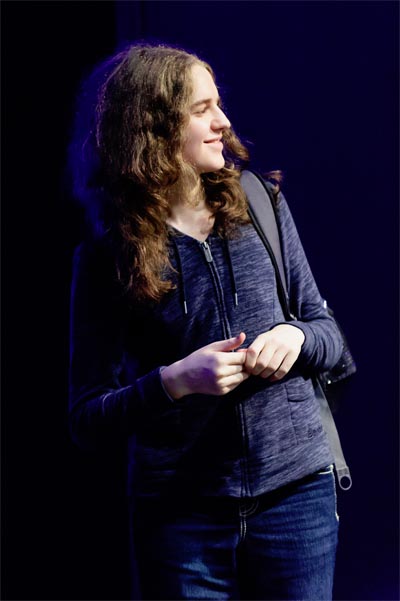 Photo: silverfire
When those
baneling bombs exploded
on Habitation Station, the foreign SC2 scene exploded. Never had there been such a quietly charismatic, mostly well liked (compared to more outspoken players like Stephano, NaNiwa or IdrA before her), yet provocative player like Acer.Scarlett.
Few could deny Scarlett's sheer skill in WoL, but her abuse of the dreaded "patchzerg" style made it difficult to enjoy her matches. While some predicted Scarlett would fall off with the release of HotS, the exact opposite occurred. Free of the weight of BL-Infestor, Scarlett's play developed into some of the most exciting and engrossing in the world. At the same time she remained just as competitive as before (if not even more so), posing a real threat to championship caliber Korean pros.
Though she would not win a championship during the year – the closest being a silver against Jaedong at Northcon – her results were still among the best we had ever seen from a foreigner. Her consistency in WCS AM (Ro16-Ro4-Ro16) with wins against Revival, HerO, CranK and others proved that she was the strongest North American player by far. Her sojourns to foreign events were equally impressive, as she beat the likes of Bomber, Golden, Dream, jjakji, StarDust and Life during her travels. As a part of Acer's domination of team leagues, she didn't look an inch out of place next to players like INnoVation and MMA.
In a year that was dominated by Koreans, Scarlett gave us more than just a bunch of memorable games: she gave us hope. She always seemed like she had all the skills to break the curse, and even when she fell short it was refreshing to find a foreign figure that we could unequivocally rally behind. Though Scarlett has expressed a desire to take things easy in 2014, we rather hope that she reconsiders.
- lichter
---
Zerg of the Year (Korea)

EG.Jaedong

SKT_Soulkey
SKT_Soulkey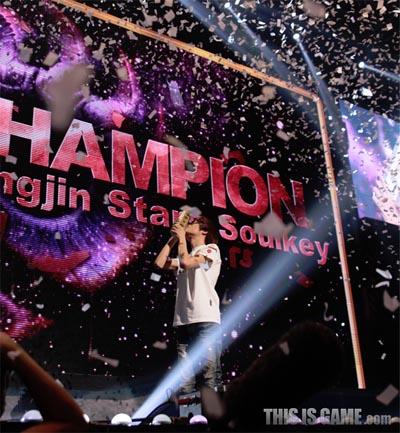 While the awards for best Protoss and Terran were hotly contested, the award for Zerg was a two horse race. The Tyrant's
tournament resume
was jaw-dropping, both in terms of results and the sheer number competitions. However, we had to favor Soulkey and the extraordinary consistency he showed all year.
Here are
Soulkey's placements
in the nine major tournaments he competed in last year: top eight, champion, top four, top eight, finalist, top eight, champion, finalist. That's right. Soulkey reached the top eight of
every
single tournament he competed in and reached the semi-finals or better in over half of them. He was the only Zerg to win a WCS Korea tournament, coming back from a 0-3 deficit against a near god-mode INnoVation to to take the title with a legendary 4-3 comeback. He went into BlizzCon as the #1 seed despite competing in the hardest WCS region and not playing in a single outside tournament to boost his points. At the end of the year, Soulkey finally got a chance to play at a mostly foreigner tournament in WCG. It was barely a surprise to see him tear through the opposition and take the gold medal. To top it all off, Soulkey achieved all of this as he spent half the year playing as the ace of Woongjin Stars in the Proleague, winning KeSPA's award for best Zerg and leading his team to the finals.
Not only was Soulkey was not only the most consistent Zerg of the year, he was the very best as well. Though he might not get the same kind of publicity as some of his rivals, his achievements speak for themselves. While many of the other top players of 2013 had dramatic rises and slumps, Soulkey went straight to the top and stayed there.
- stuchiu
---
Game of the Year
INnoVation vs. TaeJa: WCS Season 2 Finals
"It was the finest display of skill we had ever seen in the game of Starcraft 2, and it was contested by two of the best and most successful players of the year. It is only fitting that the best game of the year was between two of its greatest champions."
---
Team of the Year
STX Soul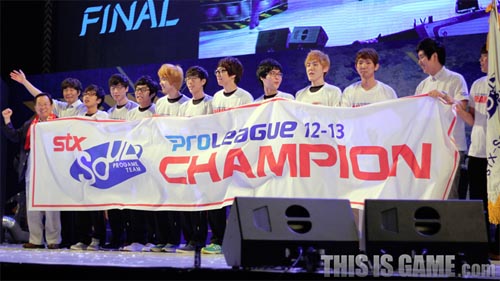 We realized last year that the Team of the Year awards were becoming more and more pointless. It didn't make any sense to divide the award into international and Korean categories when most international teams had acquired a Korean ace. It didn't make sense to count up individual honors as criteria for what was supposed to be a
team
award. Yet it didn't make sense to award it for team accomplishments either, because that would essentially turn Team of the Year into the "Team that won Proleague this Year" award. Accurate, perhaps, but not particularly interesting. What lies in the future for this award? Even we don't know.
But for now, we decided to give it to the Proleague champions after all. Despite the difficulties in giving out a team award in a game that's played entirely 1v1, we can still say that STX Soul/Soul was the best team of 2013 by almost any criteria. Collectively, they went from last place in Proleague and became the champions of the most prestigious team competition in the world. Individually, they won one WCS Korea championship and two WCS Season Finals, a better WCS title total than any team. The only area they lacked in was foreign tournament results, but it's hard to blame them for that when they didn't have a sponsor for half the year.
After seeing everything SouL did in 2013, it's sad to know we will see them no more in StarCraft 2. Without a sponsor, SouL only served as a temporary shelter for its players as they looked for new homes, finally closing its doors for good once that mission was accomplished. It wasn't the grand exit the team of nearly ten years deserved, but it was an honorable one. At least in spirit, they live continue to live on in the
Sonic Proleague.
- Waxangel
---
Tournament of the Year (NA)
• IEM New York
• MLG Winter Championship
• WCS Season 3 Finals
• WCS World Finals

WCS Season 3 Finals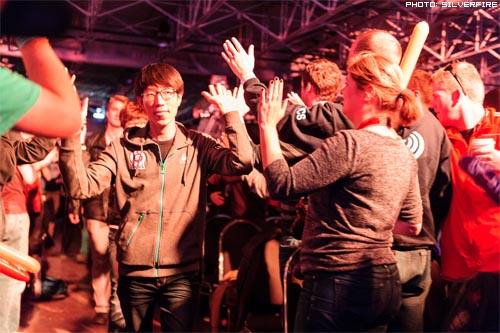 Photo: silverfire
There's only so much a tournament organizer can do to make their event a success. All the promotion, production value, and manufactured hype doesn't mean squat if the players and crowd don't make it a great experience. By the same token, great games and a hot audience can more than make up for any other shortcomings a tournament has.
No one will tell you that NASL's WCS Season 3 Finals had the polish of ESL's Season 2, OnGameNet's Season 1, or any number of the non-WCS events held in 2013. But what they did have was an absolutely incredible crowd and great players who gave them exactly what they wanted. For the lack of a better word, the Canadian audience went
insane.
After having live StarCraft denied from them for over a year, they roared for every single player and made every single match feel like it was the grand finals.
Though fan favorites like Jaedong were eliminated relatively early, Dear stepped up to give the tournament the story it needed. With his abilities still being questioned after he won one of the less hyped Code S tournaments, Dear validated himself by showing the best Protoss play of anyone in the entire year. A 4-0 stomp in the finals would have been considered an anti-climax in any other circumstance, but the Canadian crowd and Dear made it a grand coronation celebration.
As for now, we're 2/2 on major tournaments held in Canada being amazing. Anyone care to make it 3/3?
- Waxangel
---
Tournament of the Year (Asia)
• WCS Korea Season 1 / Code S
• WCS Korea Season 2 / Starleague
• WCS Season 1 Finals

WCS Korea Season 1 / Code S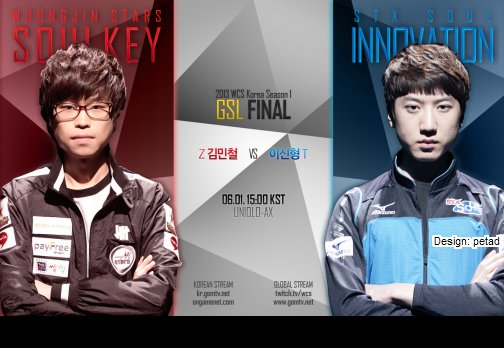 Art by: petad_
WCS Korea Season 1 had both time and circumstance on its side. RorO and Symbol had been the pall-bearers of the last WoL GSL ever, seeing it off in a doleful shower of broodlings. Early HotS tournaments like MLG Anaheim and IEM Katowice had hyped audiences up to a fever pitch as they waited to see the new expansion played in the most competitive tournament in the world, the GSL.
While expectations are all too often the precursor to disappointment, the GSL delivered big time. After the Ro32 whetted everyone's appetite, the Ro16 delivered the most perilous group of death ever made. PartinG began it all by choosing Life as his first opponent, which led to a chain of one-upping that left PartinG, Life, INnoVation, and Flash all in the same group. It could have all backfired with two of the best players getting eliminated before the bracket stages, but instead the group of death played out as the ultimate hype for INnoVation. INnoVation would crush both Life and Flash, helping fill out a kill-list of Rain, Leenock, Roro, Symbol, Life, and Flash on his way to the finals.
From the other side of the bracket came Soulkey, the only player who had defeated INnoVation in a straight-up macro game at the time. Though INnoVation looked completely unstoppable – a furious avatar of Terran vengeance looking to right the wrongs of WoL – Soulkey was the only Zerg who looked like he might stand a chance against him.
What ensued was one of the great finals in GSL history. Innovation smashed Soulkey in the first three games to make it look like a clear, one-sided stomp. However, Soulkey rallied back with consecutive baneling busts to even up the score at 3-3. With everything on the line in game seven, mental strength would prove to be more important than mechanics or intelligence. A horrible, inexplicable suicide drop from INnoVation saw half his army evaporate in an instant, and from there Soulkey only had to clean up the pieces. Soulkey had completed the first reverse-sweep in GSL history and claimed the first HotS title in dramatic fashion.
From the group stages to the finals, this was the greatest Korean tournament of the year, and one of the greatest GSLs of all time.
- stuchiu
---
Tournament of the Year (Europe)
• DreamHack Summer
• DreamHack Winter
• IEM Global Challenge Katowice
• WCS Europe Season 1
• WCS Season 2 Finals

WCS Season 2 Finals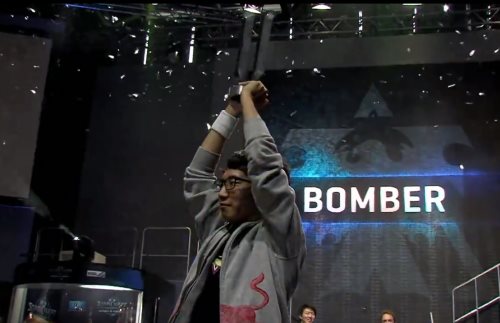 Image: ESL
We did our fair share of complaining about about the WCS Season Final tournaments in 2013. They came too soon after each of the three regional tournaments, undermining the entire point of having regional championships.
As much as we disliked the Season Finals in a big picture context, as standalones they were amazing tournaments. The player line-ups were stacked, the stakes were huge in terms of money and prestige, and the tournament organizers made sure to bring their A+ games. Not only did the WCS Season 2 Finals in Cologne have all of those aforementioned things going for it, but it also had so many other bits and pieces to help take it over the top.
Scarlett and NaNiwa kept everyone enthralled as they stood toe to toe with top Korean players, even toppling champions like Maru and INnoVation. Jaedong was playing in full out tyrant-mode, crushing everyone in his path as he looked to finally take a championship after a trio of second place finishes. TaeJa and INnoVation played the single best game of the year on Newkirk Precinct, which almost felt like a needless excess for a tournament that had a plethora of great games.
Even the finale was guaranteed to be great no matter who won, as Jaedong took on Bomber in a battle of fan favorites who were desperate to end years long championship droughts. In the end, Bomber made sure that his days of suffering in WoL hadn't been for naught. With WoL-inspired strategies, Bomber showed up BW legend Jaedong as a newcomer in StarCraft 2. With a resounding 4-0 sweep, Bomber took the championship and gave the tournament its storybook ending.
Blizzard has shut down the Season Finals for WCS 2014 while opening the door for independent organizers to hold even more events in their place. Hopefully, they will come up with tournaments that can match the Season 2 Finals.
- Waxangel
---
Player of the Year (International)

[A]NaNiwa

Acer.Scarlett
[A]NaNiwa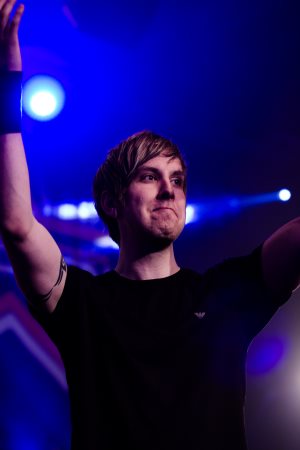 Photo: 7mk
In the case of this award, the gut feeling for a lot people was "well
of course
it's NaNiwa." But when we sat down and looked at the results, it was a lot closer than we had first thought. So close, in fact, that lichter even
made a dedicated diagram
(
note: that's lichter's personal chart reflecting his opinions
) to try to show that Scarlett had outperformed NaNiwa in 2013.
If you look at the sheer quality of opponents they faced and defeated in 2013, it is indeed a very close race. If you look at their overall placements in major tournaments, the two players have very similar achievements as well.
The main thing Scarlett had going in her favor was her contribution to Team Acer in team leagues, where she played an important role and beat plenty of Korean pros. In NaNiwa's case, he had the advantage of having two second place finishes in live events compared to Scarlett's one.
We went with NaNiwa and his two silvers by a hair. In a year where foreigners got their butts kicked, second place was highest honor anyone could achieve, and NaNiwa earned that honor twice. One of those times, he came within a single map of claiming a championship. Foreigner hope was hard to come by in 2013, but NaNiwa was the one who gave us the most to hold on to.
- Waxangel
---
Player of the Year (Korea)

mouzDear

Acer.INnoVation

EG.Jaedong

JinAir_sOs

SKT_Soulkey

Liquid`TaeJa
Liquid`TaeJa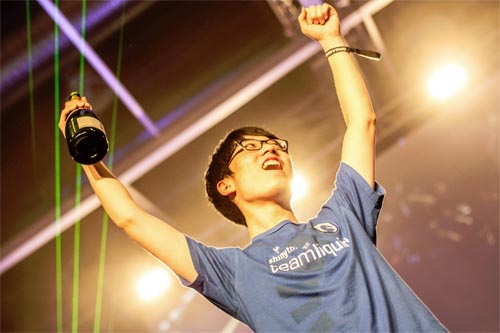 Photo: Frederike Schmitt (@Cridili)
This was the toughest Player of the Year award selection we've ever had to make. Not only did several players have amazing years, but they were all remarkable in their own unique ways.
Dear had the best short-term stretch of any player, achieving the mind-blowingly difficult feat of winning the WCS KR Season 3 and WCS Season 3 finals back to back.
When comparing everyone at their absolute best form, INnoVation was the most dominant. During the early months of HotS he was crushing his opponents so one-sidedly that some believed he would start a dynasty to rival Mvp's.
sOs won the biggest and most prestigious tournament of the year in the WCS Global Finals.
No one could rival Soulkey in terms of sheer consistency over the span of a whole year, as he performed at a championship caliber level at every single tournament he participated in.
TaeJa stood out for the sheer number of trophies he won, claiming first place in an incredible five tournaments. Jaedong was a silverware hunter in his own right, taking second place on five occasions.
It was no easy decision to pick the player of the year, but in the end we had to give the honor to the man with the most championships: Liquid`TaeJa.
To put things in perspective, no one has won more championships in a calendar year except Mvp, who won six championships in 2011. Considering that Mvp is the undisputed best of all time, being second place to him is pretty damn good. Throw in the elevated level of competition in 2013, and you could even begin to argue that TaeJa's five was more difficult to earn than Mvp's six.
Titles are a big part of why we think TaeJa was the best player of 2013, but he excelled in a variety of other ways. Though he wasn't as freakishly consistent as Soulkey, he was an elite player for long portions of the year. He started the year strong by reaching the top four of the final Wings of Liberty GSL before going into a small slump after the release of HotS. However, there was no stopping TaeJa once summer rolled around. Starting with his first championship of the year at June's HomeStory Cup VII, TaeJa stayed red hot until December.
At the height of his power, TaeJa looked nearly unstoppable. Watching TaeJa's
titanic confrontation with INnoVation
on Newkirk station, you knew you were seeing TvT being played at the absolute highest level. Watching him
walk all over Rain on Whirlwind
, you questioned what the hell everyone was talking about when they said Protoss beat Terran in the late game. And when TaeJa
dissected Life at DreamHack Winter
with clinical, almost
bored
efficiency, you had to wonder how this kid ever lost a tournament.
So, with apologies to everyone else – you were all really, really good players, too! – we're giving this one to TaeJa. From top to bottom, he was the best player of 2013. Here's to seeing what TaeJa can do in 2014!
- Waxangel
---
Writers: CosmicSpiral, DarkLordOlli, lichter, stuchiu, tree.hugger, Waxangel, and Zealously.
Photos, images and art: 7mk, Cridili, ESL, GomTV, HawaiianPig, Kevin Florenzano, petad_, shiroiusagi, silverfire, SpoTV and ThisIsGame.
Editors: Antoine and Waxangel