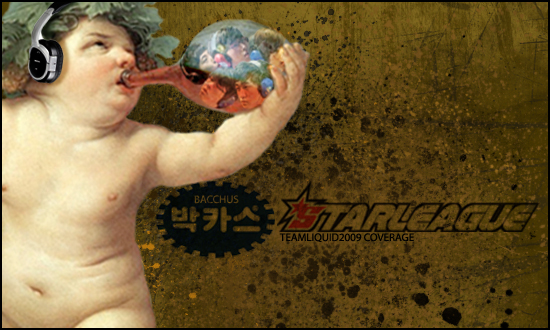 Mad props to SilverskY



Welcome to TeamLiquid's coverage of the Bacchus OSL S2! With Offline Qualifiers complete on May 1, the round of 36's players and schedule are now set:

+ Show Spoiler [Ro36 schedule, translated by p4NDemik] +

Map Order

Set 1: 홀리월드 (New Map - "Holy World")

Set 2:

Outsider

Set 3:

Return of the King

◆ Group A - Wednesday, 5/6 - 18:30 KST

Match 1:
GuemChi
vs.
Thezerg
Match 2:
Leta
vs. Match 1 Winner
◆ Group B - Friday, 5/8 - 18:30 KST
Match 1:
ZerO
vs.
IrOn
Match 2:
Kal
vs. Match 1 Winner
◆ Group C - Wednesday, 5/13 - 18:30 KST
Match 1:
BackHo
vs.
GoRush
Match 2:
Tester
vs. Match 1 Winner
◆ Group D - Friday, 5/15 - 18:30 KST
Match 1:
go.go
vs.
Juni
Match 2:
Luxury
vs. Match 1 Winner
◆ Group E - Wednesday, 5/20 - 18:30 KST
Match 1:
hyvaa
vs.
Miracle
Match 2:
Hwasin
vs. Match 1 Winner
◆ Group F - Friday, 5/22 - 18:30 KST
Match 1:
EffOrt
vs.
RuBy
Match 2:
July
vs. Match 1 Winner
◆ Group G - Wednesday, 5/27 - 18:30 KST
Match 1:
Light
vs.
s2
Match 2:
YellOw[ArnC]
vs. Match 1 Winner
◆ Group H - Friday, 5/29 - 18:30 KST
Match 1:
Kwanro
vs.
Casy
Match 2:
GGPlay
vs. Match 1 Winner
◆ Group I - Wednesday, 6/3 - 18:30 KST
Match 1:
Canata
vs.
HoGiL
Match 2:
UpMaGiC
vs. Match 1 Winner
◆ Group J - Friday, 6/5 - 18:30 KST
Match 1:
type-b
vs.
Pure
Match 2:
BeSt
vs. Match 1 Winner
◆ Group K - Wednesday, 6/10 - 18:30 KST
Match 1:
RorO
vs.
YoonJoong
Match 2:
Flash
vs. Match 1 Winner
◆ Group L - Friday, 6/12 - 18:30 KST
Match 1:
Lomo
vs.
Shine[kaL]
Match 2:
Stork

vs. Match 1 Winner

Source:

Fomos.kr Translation credit: p4NDemik


This round of 36 features a stellar talent pool even by the OSL's high standards, with a nice mix of veteran players and young guns to boot. With the taste of epic still lingering in my mouth after the Batoo OSL's extraordinary Fantasy-Jaedong final, I'm eager to see StarCraft's most prestigious tournament back in swing. In the offchance you're not: here are five reasons this Ro36, and the Bacchus OSL S2 in general, will be well worth watching. It's OSL season - let the hype-mongering begin!


---


Bacchus S2's new map: Holy World

Each of the recent OSL seasons has introduced a distinctive new map - the Incruit brought us Plasma and the Batoo Tears of the Moon - and Bacchus S2 is no exception. Holy World is a four-player twilight (surprise, surprise) map featuring sunken mains, fairly wide-open naturals, a somewhat protected mineral-only, and third gas bases with vulnerable Outsider-esque mineral lines: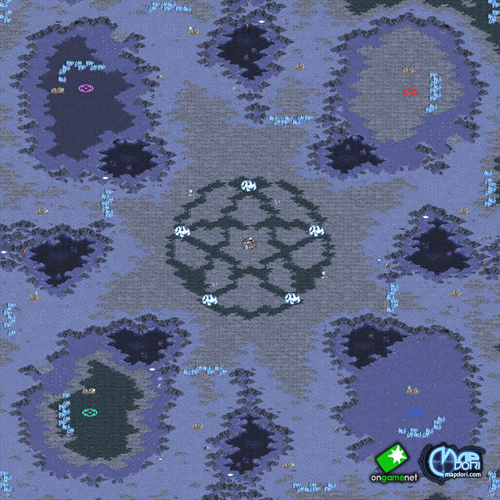 Holy World's most unique feature is the neutral command center at its center, which inspired eight pages of "omg queens and infested Terrans" here at TL. Not so fast: as much as I'd love to see Zergs taking advantage of the neutral command center, Terrans and Protosses will probably prevent infestation by making the CC's destruction an early-game ritual.

Overall, Holy World looks like a marriage of Neo Requiem with the expansion layout of most modern, standard macro maps. Its vulnerable natural and sunken main preclude most common FE builds, but once the natural is secure the mineral-only and third gas are easily accessible. The resulting balance between one-base openings and heavily macro-oriented late-games should produce some interesting tactics.

There's one last note I'd like to make about this map: what the hell is up with the gas placement at the 7:00 main? Its proximity to the ramp means that disrupting gas collection with early pressure will be significantly easier than at any of the other positions. I pity the Terran who spawns at 7:00 vs. 2-gate goon.


---


Bacchus Boy's return to Starleague glory?

Repeat sponsorships often coincide with major cross-Starleague storylines: the SKY2001 and 2002 OSLs both saw Boxer fall short of a Golden Mouse to Protoss stars, EVER2005 and EVER2008 were July's second and third OSL titles (with another Zerg monster, Jaedong, taking EVER2007), Savior claimed both Pringles-sponsored MSLs in 2006, and Bisu won both the GOMTV MSL S1 and S2. As for Bacchus OSL S1, it will always be known as Flash's coming out party. The Ultimate Weapon tore through Much, Bisu, and Stork with an ingenious TvP style that made even Katrina and Troy look playable versus Protoss. I remember this OSL by the supremely appropriate title of Plexa's finals coverage.


Flash, king of Bacchus S1


If at this moment - as Flash completed his domination of Bacchus S1 by hoisting its trophy - someone told me that in May 2009, more than a year and six Starleagues in the future, Flash would have yet to win another major tournament, I'd have been shocked. A packed schedule, overwork for KTF, the rise of Jaedong, cheesy opponents - whatever the reason, Flash has yet to make good on his immense talent with another major league title. Will Bacchus's second OSL sponsorship mean Flash's second Starleague championship? With relative lightweights RorO and Shuttle filling out his Ro36 group, it's beginning to look like the stars are finally aligned for the Ultimate Weapon's return to OSL glory.


---


Dionysus smiles on Air Force ACE

As more gamers age and enter military service, Air Force ACE is beginning to look respectable not only in the Proleague (with recent 3-1 wins over KTF and eSTRO) but also in the individual leagues. Though Anytime, YellOw, and Reach didn't survive Offline Qualifiers, Casy and new recruit GoRush both battled through their groups to make appearances here in the Ro36. Their qualification runs were actually quite impressive - Casy dropped only one game through three matches and overcame his weakest matchup to go 2-0 over Tempest, while GoRush came back from 0-1 down to beat MBC Protoss han (Jaedong's bane in an offline past) before 2-0ing Iris with strong macro.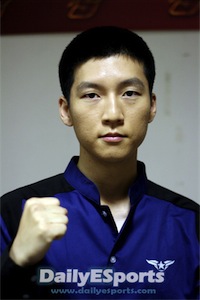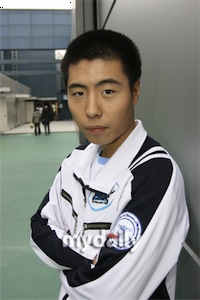 GoRush and Casy do ACE proud


A few months ago I would probably have read "ACE players in an OSL" as "cannon fodder for up-and-comers", but times have changed: GoRush and Casy are playing solid StarCraft, and, perhaps more importantly, they both have ridiculously favorable draws in the Ro36.

GoRush gets to face off against PvZ disasters BackHo (12-21 career) and Tester (12-25 career). In Group H, Casy can play his most famous matchup against Kwanro and, if he wins, GGPlay, who is beginning to look more and more like the Ghost of OSLs Past. With draws like these, it's not inconceivable that we'll see an ACE member crack the Bacchus OSL S2 proper (its Ro16). My money's on GoRush, who's been hanging tough (against much younger Zergs on Battle Royal) in his first few Proleague appearances since basic training.


---


Which seed will fall...

Despite how easy the OSL Ro36's structure is on its seeds, we've yet to see one transpire without at least one seeded player failing to qualify for the Ro16. Which veterans of the Batoo OSL will bite the dust here? Here are the four likeliest candidates:


Kal could have trouble with Zero's sometimes-deadly ZvP, assuming he can't resurrect his once-mighty PvZ. STX vs. WeMade, April 17, 2009: did anyone else watch Goojilla scout Shine[KaL]'s 2-hatch all-in and then lose to it anyway? That garbage won't fly here.


Tester is easily the seed least likely to qualify, especially considering how clearly out of place he was in the Batoo OSL's otherwise-stacked Ro16. Only an unexpectedly out-of-form GoRush could allow Tester out of his group.


July will be in trouble against Effort, whose ZvZ has been looking stronger by the match in Proleague.


GGPlay has a fairly weak pair of potential challengers in Kwanro and Casy, but nevertheless should feel lucky if he qualifies for yet another OSL. GGPlay's recent outings for Woongjin have been disastrous, and he gave Tester a run for his money as the Batoo OSL Ro16's weakest link.


---


...and which OSL rookie rise?

The OSL's royal road is beyond treacherous, but 11 of the Bacchus OSL S2's 24 non-seeded players will attempt to walk it beginning with their Ro36 matches. Here is a quick run-through of this OSL's potential royal roaders and their gauntlet-running abilities:


HoGiL,
type-b,
Juni,
s2, and
RorO are all mediocre Zergs whose presence in the Ro36 is due in no small part to the Offline Qualifiers's map pool. Especially given their tough Ro36 opponents, I don't expect any of them to crack the OSL proper, let alone make a title run. Keep an eye on Hogil, though, who is 4-1 in R4 of Proleague and coming off of a 2-win match versus T1 (Fantasy, and Thezerg in the ace game).


Kwanro,
ZerO, and
hyvaa are each wildly inconsistent players who easily have the capability to pull Ro36 upsets, but will likely fall apart later in the tournament. I actually kind of like hyvaa's TvZ over Miracle and Hwasin in Group E, but Zero has easily the best shot at a royal road victory in this OSL. His potent ZvZ may take him far in this Zerg-friendly map pool, and (on a good day) his ZvP is easily up to the task of downing IrOn and Kal in Group B.


Lomo should be able to handle Shine[kaL] in Group L, but I doubt he'll survive Stork's perennially-strong PvT. What happened to the Lomo we saw in the Arena MSL? This lovable, bubble-gum-chewing Terran embarrassed Kwanro before continuing on to give Flash (in his monstrous post-Bacchus S1 state) a great five-game series in the quarterfinals. Since then, Lomo has gone 13-23 and almost disappeared from OZ's Proleague lineups. I guess two-port wraith only goes so far - certainly not far enough to walk the royal road.


GuemChi, voted as 2008's best rookie Protoss by 93% of Korean BW experts, has followed up his early promise with a mediocre career at Woongjin. He's currently sitting on a six-game losing streak and, even if he survives Thezerg, is likely to get steamrolled by Leta in Group A later tonight.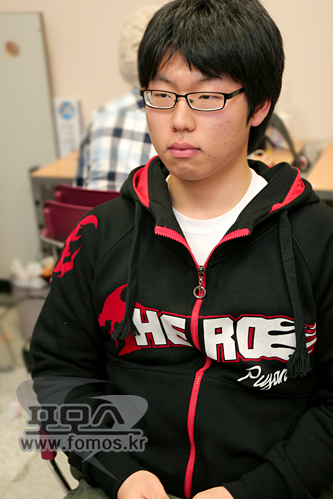 IrOn: the OSL's first true royal roader?
IrOn is perhaps the most intriguing royal road candidate, both because he's a complete unknown and because he cracked the Ro36 on his first try. Yes, this MBC Protoss with two televised games (both embarrassing losses to Bisu at WCG Korea 2008) upset SangHo 2-1 and overcame a host of fellow B-teamers to make the OSL from his first-ever Offline Qualifiers. In his post-qualification interview IrOn promised to "work hard and silence those who say that there are no newcomers in my team", and also said that his best matchup is PvZ - could he possibly continue his dream run by upsetting Zero and then Kal in Group B? Odds are slim, but I'll be cheering for him nonetheless. Of course, part of the royal road's allure is that its candidates are always underdogs heading into the OSL at hand!


---
One More Thing:
+ Show Spoiler [This is passion for the game] +
---
I'm anticipating some exciting Ro36 matches! Thanks for reading, and you can expect the next installment in TL's Bacchus OSL S2 coverage before the Ro16 (when the drama begins in earnest). And of course: BeSt fighting!

Peace,
JWD