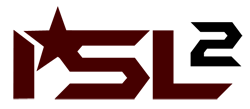 It's coming...
---


The iCCup StarLeague was a big success. We saw awesome games, had a great stream to enjoy, and winner


Scan left, death, destruction, and a legion of defeated nerds in his wake. What was left of the foreign Broodwar scene stirred and moved as one, providing hours upon hours of bloodshed, pillaging and devastation in copious amounts of games. Yet... the 60 player roster, the 1000$ prizepool and a Youtube channel filled to the rim with VODs are only the beginning.




The same people that brought you ISL1 are proud to announce...



With a prizepool of 1500 $, the KISL will start June 30th and run all the way into October. 108 can qualify through an initial Ladder stage, after which we'll go into a gigantic 96 player MSL Survivor round, followed by a Single Elimination bracket into which 64 players can make their way. Yes it's quite complicated and extensive, check the information below for details.



Ladder stage
- Start June 30th - End July 31st
31 days
108 players qualify through ladder
Of the 108 players - Top 12 auto-qualify for Round of 64
Round of 96
- Start August 6th - End August 27th
The remaining 96 players go into MSL style group stages.
The 24 groups are played over 4 weeks (6 groups per week)
48 players advance
Round of 64 - 6 weeks, single elimination
48 Players from Ro96
12 Players top ladder
4 invites
Prize Pool Distribution:1st
: $750
2nd
: $400
3rd
: $225
4th
: $125

Ladder Qualification: June 30th - July 31stGroup stages: August 6th - August 27th @19CET
1-6 August 6th

7-12 August 13th

13-18 August 20th

19-24 August 27th

Kaal's International StarLeague Schedule:
Round of 64: September 3rd 19CET

Round of 32: September 10th 19CET

Round of 16: September 17th 19CET

Round of 8: September 24th 19CET

Semifinals: October 1st 19CET

Finals/Showmatch: October 8th 19CET


To sign up for the ladder qualification stage:
http://www.iccup.com/teams/34537.html

Tournament Rules
+ Show Spoiler [TOURNAMENT RULES] +
The absolute and most important rule is that LRM)Game holds full discretion over ISL2 decisions and procedures.


You must use ICCup Anti-Hack Launcher for every ladder game. All games must be played on maps from the ICCup map pack.


You must use chaoslauncher for 1.16.1 or MiniLauncher for every group stage and tournament game on Fish server.


All disconnect and leave complaints must be sent in within 48 hours of the game being played.


No smurf accounts. Your account must be played with your known ID in it. If you are found out to be smurfing, you will be disqualified and no further participation in the tournament will be allowed. If you are worried about which ID you should use, PM LRM)nOoNe at account ISL2_nOoNe on iccup.com. If you feel that not smurfing gives you an unfair disadvantage, you must appeal to LRM)nOoNe at account ISL2_nOoNe on iccup.com. We will then give you a predetermined smurf name. Failure to comply will lead to disqualification.


All names must begin with ISL2. Ex: ISL2-Kaalveiten ISL2_NoOne [ISL2]Sayle. You must join the team with 0-0 stats.


If you want to make a new name, you must inform us.


Stats: You cannot transfer to your ISL2 account and you cannot transfer from your ISL2 account. No points on your account can come from an ICCup tournament. If this occurs, you will be told to reset. If you offend twice, you will be disqualified.


In order for previous hackers or abusers to play in ISL2, they will need to provide certain things to LRM)nOoNe or Hakurei[AoV] which will be handled on a case to case basis if you qualify for the top 108. All discretion for this is held by the ISL2 Counter Abuse Team.


No hacking or abusing. This is very very basic. No multiple or shared accounts. No letting other players on your accounts. No taking free wins from friends. No selling wins. No playing against your own account. If suspected of abuse, failure to comply with ISL2 staff will result in a disqualification from the tournament.


Bad Manner will not be tolerated in the shoutbox at the ICCup team page.


No Korean IP addresses.


All ladder replays must be saved for your own safety and submitted at the end of the ladder to LRM)Game.


Any major issues that concern anything to do with names, rules, or disqualification, need to be PMed to Game at Teamliquid.net


Games per person: You cannot play any given person more than twenty (20) times during the ladder qualification stage.
Ladder Rules
+ Show Spoiler [LADDER RULES] +

You are allowed to play anyone on and off an ISL2 tag. You can reset as many times as you like. The amount of games you can play versus one player is twenty (20) games per person.


Group Stage Rules
+ Show Spoiler [GROUP STAGE RULES] +
Cannot play the same map twice in one round.


If highly suspected of listening to the stream of your game, you will be disqualified.


All games must be played on your ISL2 names.


All replays must be sent to the referee or your games will be reversed. Only the winner must send the replays in.


Once the countdown ends and the game begins, you must be /dnd.
---




Message from the sponsors:
"TwitchTV is excited to support a Starcraft:BroodWar tournament. We're dedicated to supporting gaming broadcasting, from gaming marathons to competitive gaming, and Starcraft is a game we all personally love and are happy to support." - TwitchTV.com

"It is a pleasure to once again do my bit for foreign BroodWar. Many who are discouraged by an unclear future, should take heart- we as individuals and as a community have the power to prevent our inimitable game from decline." - EleGant[AoV]


---

Sponsors:
KaalVeiten,
TwitchTV.com
, KoS-Templar, EleGant[AoV], rUSKIG, Trap, Megashira[AoV], a1k1a4k1, NoisE[AoV], mesochobo
Organizer:
LRM)Game
CAT Team:
Hakurei[AoV], LRM)nOoNe, Sayle, LRM)Glory, KaalVeiten,
LRM)Game
, JoeKim
Caster:
Sayle
and EleGant[AoV]
Referee:
LRM)Game
, LRM)Glory, JoeKim
Graphics:
HawaiianPig
Videos:
Supernovamaniac, Dan1870220133262
Servers:
iCCup
for the Ladder Qualification,
Fish Server
with ChaosLauncher or MiniLauncher for the Group Stages and Tournament.
YT channel:
http://www.youtube.com/user/KaalISL
---
Text by Pholon
Graphics by HawaiianPig