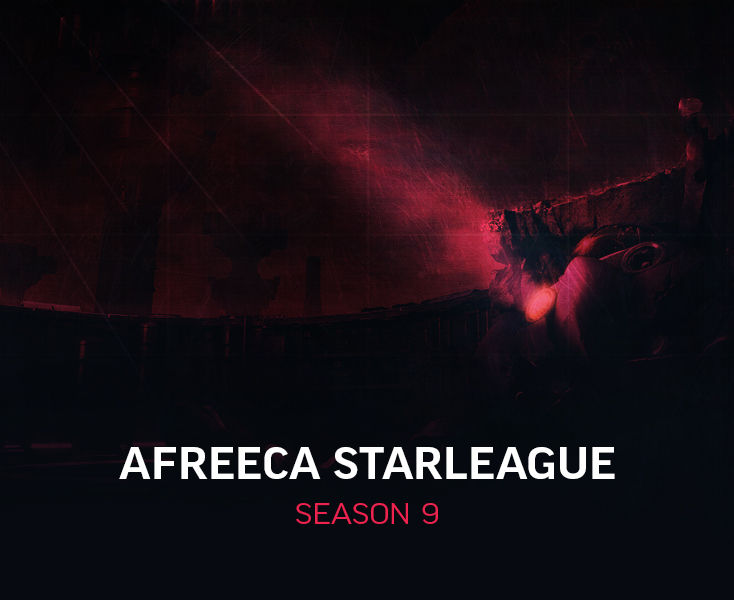 Here we go again. Another tirade about how "the tides of change are upon us", how "the legends of Brood War will finally be toppled by new blood"...but aren't we just stepping back into the same old narrative? Flash is a god, Bisu is back in action, and a slew of third gen SSL-era players are vying for the throne. So what's changed?

Well, if there's one thing that's clearly different from previous seasons of ASL, it's that the rookies in the scene are finally stepping onto the big stage. Since the first ASL, a majority of the participating slots have been shoo-ins for former pros or notable streamers, but this season has seven amateurs playing in the league. That's almost double any of the previous seasons! So as much as we at TL like to harp on the idea of bringing in new talent and watching StarCraft age, it might actually be a reality we're living in. Finally.

Based on the upsets we've witnessed in the last few seasons (especially last season), it's entirely possible that this season could go off the rails as early as the Ro24. The Bo1 format is especially punishing for unprepared players, and it's an opportunity for lesser players to take games off established titans who erroneously think they can cruise through based on their skill alone. At the same time, the unpredictability of the Ro24 rewards the long-time players who have seen it all. It's a knife's edge, and no doubt we'll have our pulses racing waiting with bated breath during the entire round.

I, for one, am awaiting the second coming of Stork. But that's just me.



Table of contents

Back In The Thick Of It
We're kicking of the season with the return of
Bisu
to his first offline tournament since the completion of his military service. Alongside him, we have
beast
, who's making his first ASL appearance,
Ample
, and the wildcard
Horang2
.
This is Bisu's group to win. There's very little doubt about that, but interestingly enough, Bisu hasn't been doing so hot in sponsor games. He has a 50% overall win rate this month and a surprisingly poor 46% win rate in PvZ. This might prove an opening for beast's tremendous ZvP to exploit. If one were to just look at numbers, it would say that Bisu is in trouble, but looking at the actual caliber of players that lead to these numbers, that narrative doesn't hold up. Bisu should still be able to run circles around anyone else in the group.
Beast has managed to barely hold on to the tide of returning pros over the years as someone who thrived in the early post-KeSPA days. Some could say he completely fell off, but to see him finally make it into the ASL does give hope that he hasn't lost the edge to compete even at this level. While Bisu may not be an easy opponent to beat, an out of practice Horang2 and Ample (who he is able to regularly beat in sponmatches) does give him an opportunity to make second place.
Ample has been the top terran in the HAMIC team league (filled with the top tier semi-pros looking to break out into the offline scene) with a very solid win rate. His sponbbang ratings show that he has been really pushing his TvP, and while the quality of his opponents do not seem up to the pro standards, his fundamentals will be sharp, and maybe it can be enough to edge victory against Horang2. Maybe from there he can aim for beating beast in the final match.
Horang2 has been one of the hardest people to predict in ASL history. It might just be that he has strong fundamentals and is able to get himself back up to speed in absolutely no time, but who knows? He very rarely plays BW on stream and often opts to play other games like PUBG instead. He has only one sponmatch played this month and he lost it...but this was the case in ASL7 when he made the Ro8. During ASL8, he won the wildcard spot to get seeded into the Ro16 which he then promptly lost 0-2. That being said, it is entirely possible Horang2 just shows up and wins and I have egg in my face for betting against him.
It wouldn't be the first time.
Bisu
<

Inner Coven
>
beast
Horang2
<

Inner Coven
>
Ample
Bisu
<

Escalade
>
Ample
Horang2
<

Escalade
>
beast
Ample
<
Neo Sylphid
>
beast
Bisu and
beast Advance to the Ro16

Something Old, Something New...
Something from the Jurassic Period
Stork -
Larva -
huro -
JyJ
Stork hasn't been playing much compared to his peers but has still remained excellent in regards to taking meaningful victories in sponsor matches. When you are up 2-0 against Flash, you know you're in a good position in PvT as far as skill and confidence goes. He's got a favorable opening match against JyJ that should put him in a position to face Larva in the winners match. I would say Larva takes that match though, all things considered. However, I do not believe either JyJ or huro can step up to Stork, securing him a safe second spot at least to make it to the Ro16.
Huro was a former Samsung KHAN b-team player with no formal appearances in Proleague. He has been placing high up in online tournaments both Korean and foreign and even winning multiple Have At! You tournaments and placing top 4 in CasterMuse's CNSL previous season. This is his first ASL appearance, and I look forward to how he performs in the tournament, but it's going to be a steep climb for him.
JyJ makes his third consecutive ASL Ro24 appearance. He went 0-2 in ASL7 to 1-2 in his ASL8 group. It's a slight improvement, but an improvement nonetheless. JyJ benefits from having good practice partners. He can call in former SKT T1 teammates like BeSt to coach him and practice against in TvP, but will it be enough to take the win? JyJ's chances hinges on his victory on the first match. Should he be unable to beat Stork here, it's unlikely he will take the final game either as a rematch or against Larva.
Last season, Larva was one game away from making it to the Ro8. However, he was unable to take the second set victory against Action, and promptly lost both the winners game series against him and then the final match series against Light. For this season, he seems to have a good start to get him back to the Ro16. In his massive amount of sponmatches, he has been trading wins with Bisu and Mini, which puts him in a good position against Stork and his opening opponent huro. And should he need to face JyJ, I do believe he will take the win. This is Larva's group, no doubt about.
Larva
<

Inner Coven
>
huro
Stork
<

Inner Coven
>
JyJ
Stork
<

Escalade
>
Larva
huro
<

Escalade
>
JyJ
Stork
<
Neo Sylphid
>
JyJ
Larva and
Stork Advance to the Ro16!
---