Some translations are ambiguous.
if there's something you would like me to clarify, let me know and I'll try my best


-Lyriene
-----------------------------------------------------------------------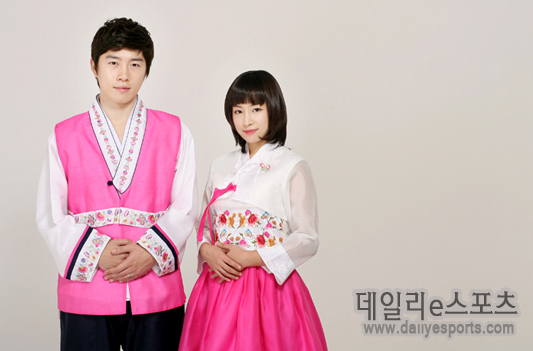 As we look at the 10-year history of e-sports, we can easily notice that there have been a lot of people who have protected e-sports as one. Without their efforts, there might not have been e-sports as we know now.
If we were to ignore the efforts of people who built e-sports, it would have crumbled long time ago.
BoxeR
, who has secured the position as the 'emperor' of e-sports, and
ToSsGirL
, who continues to try her best as the 'empress' are perhaps the biggest pillars of e-sports. The two have spread e-sports and stand as the representative among all the players.
Despite the 10-year history, the two are still on top of their fields. Some people even say "even if I don't follow e-sports, I know Boxer and Tossgirl." That's how much they stand above other players.
As people who secured the best spots in 10 years of e-sports, we wonder what they are planning for 2010. Daily Esports has interviewed the two as a Lunar New Year special.
=Already 10-years old
Daily Esports - It must've been a while since you guys have met like this
Tossgirl
: I think it's the first time since the Heritage match. Nice to meet you again.
Boxer
: We did see each other in the preliminary although we didn't get a chance to say hi to another. This preliminary was really important for me and Tossgirl. We both wanted to concentrate on the games, so we only acknowledged each other.
- How do you feel now that you've met after a long time?
Boxer
: Nothing has changed since the first time I saw her. She's already in her mid-20s (laughs). Honestly, I think it would be worse to say that she has changed in her mid-20s (laughs). I think it'll be more apologetic to say that she hasn't.
Tossgirl
: Boxer knows me well (laughs). I like being the same person I used to be. As I get a year or two older, telling someone that they changed only means that they look older (laughs). It's been a long time since I've seen him in formal clothes, and I think he became better-looking. As you get older, you become more veteran-like (laughs). I feel a comfortable and relaxing aura around him (laughs).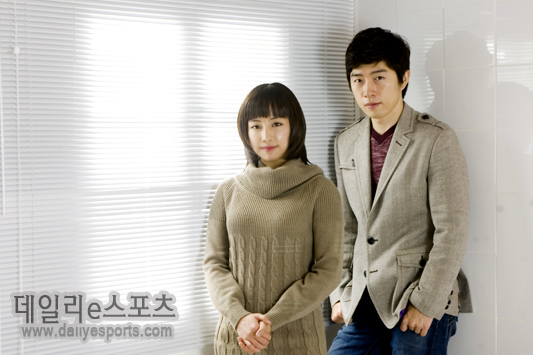 - Now that I think about it, you both have aged a lot. Do you notice anything different because of your ages?
Tossgirl
: When my picture gets uploaded on an article, people write "look at those wrinkles" or "Tossgirl's so old" in them. It first bothered me when someone write that I've gotten chubbier, but now that I'm in my mid-20s, those comments are everywhere
Boxer
: My endurance has changed. I can feel myself grow weaker every day. Last year, I was sick very frequently. I got a lot of cold, and experienced for the first time what enteritis feels like. After I noticed that my body wasn't the same, I began to work out so it's a lot better now. Other than my health, now that I hit 30, a lot of little things began to conflict with my mind. If I even get a little stress or get sick, my skin gets messed up right away. In the past, it healed pretty quickly, but I really have to work at it for it to get better. The things that used to be easy are now hard and I feel that everything I did easily in my 20's cannot be done the same way in my 30's.
Tossgirl
: It hurts me to think that you feel that way when you're not in your 40's.
Boxer
: You'll know when you're in your 30's too. It comes fast (laughs).
Tossgirl
: That's why I'm listening to everything you say.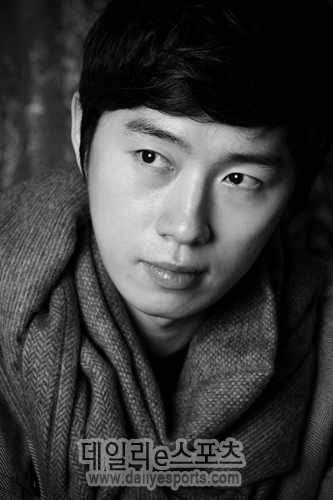 - You seemed to have changed a lot in your 30's. What do you want to tell Tossgirl, who has almost entered her 30's as well?
Boxer
: In their 20's, people tend to play and work, and play and work repetitively. If you do that, you have to work intensely in your 30's. However, if you work a lot in your 20's, you can take rest of your life off rather easily.
Tossgirl
: I understand that. Although I didn't think about my future too much yet, I'm definitely working harder than I was in my early 20's. I didn't know how to get around this whole age dilemma, but now that I hear from an older progamer, I feel that this is wisdom. Honestly, Boxer has achieved so much in his life that he is like my role model.
=Boxer and Tossgirl worry about e-sports
- To people, Boxer and Tossgirl still are the icons of e-sports
Boxer
: You have to bother the rank 1 player. I was harassed so much when I was rank 1 and it makes sense that the representation of e-sports should be its best player. I can't keep this spot forever. But honestly, this is a really good thing for me. The fact that a lot of places call me up for things is still important for my self-advertisement. But if I were to look at it from broader point of view, this isn't a good thing. There needs to be someone who should replace me, but none of the players not the teams even bother thinking about it. It's bad.
We need to put more sense of duty for the rank 1 player. Rather than people simply saying "I want to play as well as him", there needs to be someone who can act as a role model for progamers and life, but it's a problem that I'm still in that spot. It's a good thing to be acting as a role-model for people, but there can't only be 1. More people with different styles should represent e-sports, and that way, e-sports will become more in depth.
I don't think players think that they need anything else but skill. Experiencing that records and numbers aren't everything is important, but there aren't that many chances for that.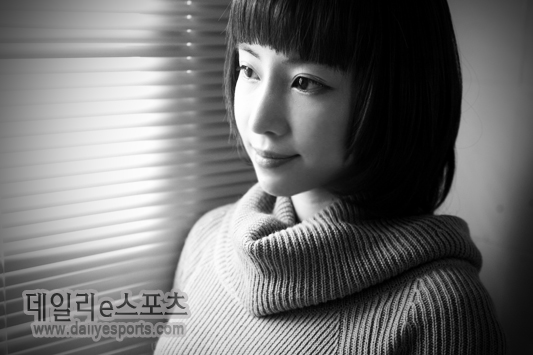 Tossgirl
: I agree 100% with Boxer. I worked out of e-sports scene a lot of times as well, and people seem to notice me a lot. Players only worry about their skills and records, so many people who aren't familiar with e-sports still think that Boxer is rank 1. It's not something that we can laugh about. If only we as players acknowledge each other, there isn't going to be any advancement, but many players are satisfied with the way things are now.
- Does that mean there needs to be more advertisements?
Boxer
: Simply playing a lot of games to show good results doesn't have any meaning. I don't get why people are swimming in a small pond. Rather than playing one or two games to make myself more famous and to raise my salary, I think it's more important to give one more interview. Although Jaedong and Flash recently have won their individual leagues, they didn't do much outside of the scene. It feels like they didn't do something to spread their names around. Progamers should always think to themselves "whenever I'm doing well, let's spread e-sports".
It is true that records do affect their salaries, but they mustn't forget that advertising e-sports and becoming the center of attention also raise salaries.
Tossgirl
: I think there are players who need better numbers, and those who need more fame. For me, I'm in the mindset that I can cause an issue if I do well, so I'm practicing hard right now. The best players need to think how they can cause a lot of issues.
= You both aged enough… when are you planning to marry?
- Do a lot of people ask when you are going to get married?
Boxer
: It's starting to annoy me (laughs). The fact that I'm 31 years old makes people question that more. Honestly, my family pressures me a lot more than the public. However, marriage in midst of being a player doesn't really cut through for me. For a person who plays games while his eyes are open until his eyes are shut, is there a luxury of marriage? I don't think so. Even when SC2 comes out, I plan to be a player, so due to my greed of being a player, I think it's right to push back my marriage.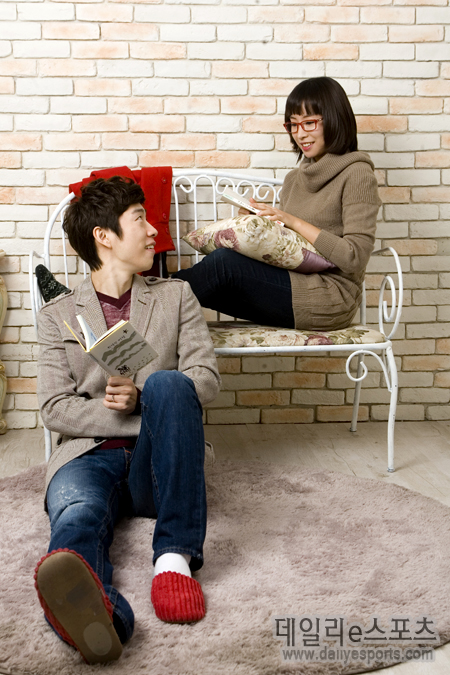 Tossgirl
: I remember when January was asked this a lot in the past. But when she got married not too long ago, I was bombarded with these questions (laughs). Marriage for females comes at an earlier age than for males, so it's obvious that people ask this a lot. But I don't have a boyfriend, and I don't have interest in marriage (laughs). I think I'll marry very late. Although it's a woman's dream to marry, for ones who have goals to achieve, it's right for it to come later.
= The emperor and the empress reveal their 2010 goals
- I think there are new goals for 2010 for you two
Boxer
: Honestly, after I dropped out of the preliminaries, I'm in a panic mode. I don't know if I can say this, but I thought this would be the last preliminary that I would attempt as a SC1 player. Therefore, I refused to televise my matches in order to focus despite the fact that a lot of fans wanted to see me. I'm planning to think about this sufficiently to make the correct decision. To continue trying as a Starcraft gamer, or to try something new, I will probably make the decision after this break. I didn't decide on anything yet. I can participate in the preliminaries again. I hope everyone trusts me with my decision. I won't decide on anything that will hurt me.
Tossgirl
: Honestly, the title "Empress" burdened me a bit. Because I was the only female gamer, all the spotlight focused on me. I sometimes hope a different female player appears to take some away from me (laughs). However, now I'm comfortable. I don't have the desire to look prettier anymore, and I only hope that I can do well now. I learned that hard work doesn't betray you. I also learned that you get the results according to how much you try. I think of myself as a student. I hope to rise higher as an STX student, so I will try harder.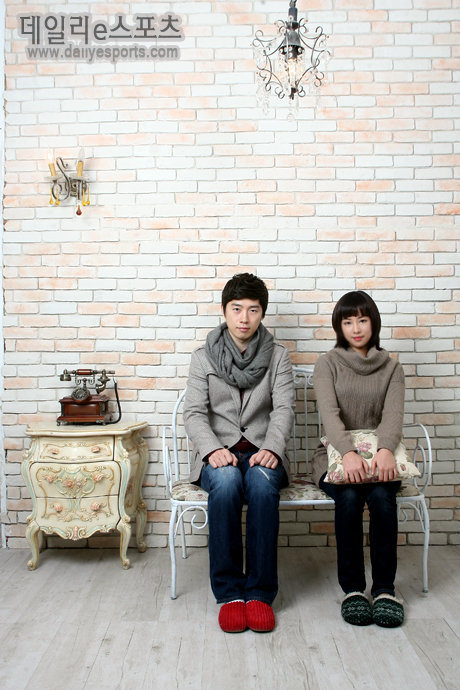 - Anything else for fans?
Boxer
: I hope to have good time with family whom I haven't met in a while. Don't eat too much food at once and become sick, but instead have a safe New Year's. I'll come back as a new Boxer.
Tossgirl
: I hope this year's New Year's leaves a lot of memories for family. I hope you achieve all your dreams this year. Fighting!
-Original Article-
+ Show Spoiler +
10년이 갓 지난 e스포츠의 역사를 돌아보면 한결같이 한 자리에서 e스포츠를 지켰던 사람들이 많다는 사실을 알 수 있다. e스포츠가 어떤 것이라는 개념을 갖기 전부터 지금까지 노력해 온 그들의 땀방울이 없었다면 지금처럼 윤곽을 갖지도 못했을 것이다.

많은 이가 함께 쌓아 온 e스포츠라는 공든 탑에서 선수라는 자격으로 이 사람들이 놓은 벽들을 뺀다면 아마 무너졌을 지도 모른다. e스포츠의 '황제'의 자리를 지금까지 지켜오고 있는 임요환과 여성 프로게이머로서 아직까지 도전을 멈추지 않고 있는 '여제' 서지수야 말로 e스포츠의 가장 큰 기둥이라 하겠다. 지금까지 e스포츠를 알리고 e스포츠를 대표하는 선수로 활동하면서 꾸준함을 보여주고 있다.

10년이 지난 지금 세대교체가 이뤄지면서도 아직까지 최고의 선수로 꼽히고 있는 두 선수. 일반인들에게 'e스포츠는 몰라도 임요환과 서지수는 안다'는 이야기를 들을 만큼 그들이 e스포츠에서 차지하고 있는 비중은 다른 선수들이 따라갈 수 없을 정도로 독보적이다.

e스포츠 10년간 최고의 자리를 지켜왔던 임요환과 서지수. 두 사람은 2010년을 앞두고 어떤 도전과 목표가 있을까? 데일리e스포츠는 설 특집으로 임요환과 서지수를 만나 다른 선수들에게서는 들을 수 없는 e스포츠 이야기에 대해 들어봤다.

◆벌써 10년 나이를 먹다
데일리e스포츠=두 선수가 개인적으로 이렇게 만나는 것은 오랜만일 것 같습니다.

서지수=작년 7월 스타크래프트 헤리티지 매치 이후 처음 보는 것 같아요. 정말 오랜만이네요.

임요환=사실 지난 개인리그 예선 때도 보긴 했죠. 인사를 나누거나 말을 하지는 못했지만요. 저와 지수에게 이번 예선은 정말 중요했거든요. 둘 다 예선에 집중하고 싶었던 마음이 있었기 때문인지 가볍게 목례만 했어요.

데일리e스포츠=오랜만에 보니 어떤 생각이 드는지.

임요환=정말 처음 봤을 때와 하나도 달라지지 않았어요. 이제 지수도 20대 중반이 됐네요(웃음). 사실 20대 중반이면 변했다는 말이 더 무서울 거에요(웃음). 그냥 예전과 똑같다는 말이 지수에게 큰 위로가 될 겁니다.

서지수=오빠가 제 마음을 잘 아네요(웃음). 요즘은 예전과 그대로라는 말이 더 기분 좋아요. 아무래도 나이를 한두 살 먹어가면서 변했다는 말은 늙었다는 말과 비슷하게 들리거든요(웃음). 사복 입은 모습을 정말 오랜만에 보는데 오빠는 더 멋있어 진 것 같아요. 나이가 먹으면 연륜이 깊어 진다고 하잖아요(웃음). 뭐랄까 그 전에 느끼지 못했던 여유와 푸근한 매력이 느껴지네요(웃음).



데일리e스포츠=그러고 보니 나이를 먹을 만큼 먹은 것 같네요. 나이 때문에 달라진 점을 느끼나요?

서지수=예선이나 다른 기사들에 사진이 올라오면 댓글에 '주름살 좀 봐', '서지수도 늙었네'라는 이야기가 꼭 포함돼 있더라고요. 살쪘다는 이야기도 있는데 처음에는 많이 신경 쓰였죠. 그런데 20대 후반을 향해 달려가는 나이가 되니 그런 이야기들을 초월하더라고요.

임요환=체력이 많이 달려요. 몸이 하루가 다르게 약해지고 있는 것을 느끼고 있어요. 사실 작년에 잔병치레를 하면서 자주 아팠어요. 감기도 계속 걸리고 태어나서 처음으로 장염이라는 것도 겪어 봤어요. 몸이 약해지는 것을 느낀 뒤 바로 운동을 시작했어요. 지금은 많이 괜찮아 진 것 같아요. 몸도 몸이지만 30대가 되고 나니 괜한 마음고생들이 생기더라고요. 스트레스를 조금만 더 받거나 몸이 안 좋으면 바로 피부가 망가져요. 예전에는 쉽게 회복했는데 요즘은 정말 애를 써야 회복이 되요. 관리하는 것이 점점 힘들어 지면서 '20대에는 쉽게 되던 일이 30대에서는 안 되는 구나'라고 느끼죠.

서지수=아직 40대도 아닌데 벌써 그런걸 느끼다니 마음이 아프네요.

임요환=너도 30대가 되면 알거야. 순식간이다(웃음).

서지수=그래서 마음에 새겨듣고 있어요.

데일리e스포츠=30대가 된 뒤 많은 것이 변한 것 같은데요. 30대를 앞두고 있는 서지수에게 어떤 이야기를 해주고 싶나요?



임요환=20대에는 대부분 사람들이 일하다 '놀다 일하다'를 반복하잖아요. 그렇게 되면 30대에도 똑같이 죽도록 일을 해야 해요. 하지만 20대에 바짝 일하면 30대를 조금 더 수월하게 보낼 수 있어요. 인생 설계도 쉬워지죠.

서지수=마음에 와 닿아요. 아직은 30대가 아니라 크게 생각한 적은 없지만 확실히 20대 초반에 비해서는 지금 정말 열심히 살고 있어요. 어렴풋이 생각했던 부분인데 프로게이머 선배이자 인생 선배에게 이런 이야기를 들으니 진리라는 생각이 드네요. 사실 요환이 오빠는 워낙 이뤄놓은 것도 많기 때문에 롤모델로 삼고 있어요.

◆황제-여제 e스포츠를 걱정하다
데일리e스포츠=아직도 일반인들에게는 임요환과 서지수가 e스포츠를 대표하는 아이콘인데.

임요환=랭킹 1위를 괴롭혀야 해요. 제가 랭킹 1위였을 때는 정말 괴롭힘을 많이 당했어요. 원래 e스포츠를 대표할 자리도 랭킹 1위가 가야 하는 것이 맞고요. 언제까지 제가 이 자리를 대신할 수는 없는 부분이잖아요. 사실 저를 위해서는 무척 좋은 일이에요. 아직도 불러주는 곳이 많다는 것은 제 자신의 홍보를 위해서도 필요한 일이니까요. 하지만 넓은 의미에서 볼 때는 좋지 않죠. 나를 대신할 사람이 필요한데 아직까지는 선수도, 선수단도 그런 생각은 별로 하지 않더라고요. 답답한 일이죠.
랭킹 1위에게 사명감을 불어넣어 줘야 해요. 단순히 '저 선수처럼 게임을 잘 하고 싶다'는 것이 아니라 프로게이머나 인생의 롤모델이 돼 줄 사람이 필요한데 아직도 그 자리에 제가 있다는 것은 문제에요. 누군가의 롤모델이 된다는 것은 행복한 일이지만 롤모델이 하나여서는 안되죠. 여러 명의, 여러 스타일을 가진 롤모델이 나와야 e스포츠가 더욱 풍성해진다고 생각해요.
실력 이외에 무언가가 필요하다는 생각을 요즘 선수들은 아예 하지 않는 것 같아요. 성적이 다가 아닌 것을 몸으로 느껴봐야 하는데 그럴 기회도 많지 않고요.



서지수=요환이 오빠 말에 100% 공감해요. 저도 외적인 활동을 정말 많이 했거든요. 그래서 일반 사람들도 많이 알아 주시는 것 같아요. 지금 선수들이 성적을 내는 부분에만 신경을 쓰기 때문인지 아직도 주변 사람들은 요환이 오빠가 랭킹 1위인 줄 알아요. 웃으면서 들을 이야기는 아니라고 생각해요. 우리끼리만 알아주고 우리끼리만 좋다고 하면 더 이상의 발전은 없는 것인데 지금에 만족하고 있는 부분이 많은 것 같아 답답하긴 해요.

데일리e스포츠=더 많은 홍보가 필요하다는 것인가요.

임요환=단순히 게임을 많이 해서 좋은 성적을 내는 것은 아무 의미가 없을 거에요. 왜 좁은 우물에서만 헤엄치려 하는지 모르겠어요. 지금의 나를 알리고 내 연봉을 올리기 위해서는 기회를 더 잡고 게임 한두 판 더 하는 것보다 인터뷰 한 번 더하는 일이 중요하다고 생각해요. 최근 이제동과 이영호가 개인리그에서 우승을 했음에도 불구하고 별다른 외부 활동이 없더라고요. 자신을 알리기 위해 무언가를 하지 않는 느낌이죠. 프로게이머들은 항상 '내가 잘 나갈 때 나와 함께 e스포츠를 알리자'는 의무감을 가져야 해요.
직설적으로 말하면 물론 성적이 연봉 상승에 영향을 주는 것은 맞지만 e스포츠를 모르는 사람에게 나를 알리고 나를 홍보하는 것도 중요한 연봉 상승에 영향을 준다는 사실을 잊지 말았으면 좋겠어요.

서지수=성적을 더 내야 하는 입장인 선수도 있고 인지도를 쌓아야 하는 선수가 있는 것 같아요. 저는 지금 성적을 내야 이슈를 만들 수 있는 위치라고 생각해 요즘 정말 열심히 노력하고 있어요. 최고의 선수는 내가 이슈거리를 어떻게 만들지에 대해 항상 고민해야 할 필요성이 있는 것 같아요.

◆나이도 찼다…결혼은 언제?
데일리e스포츠=최근 사람들을 만나면 결혼은 언제 하냐는 말을 자주 들을 것 같은데.

임요환=지겨워 죽겠어요(웃음). 아무래도 31살이 되다 보니 더욱 그런 말을 자주 하는 것 같아요. 사실 집에서 압박이 더 심해요. 하지만 선수 생활 중에 결혼하는 일에 대해서는 답이 나오지 않아요. 눈 뜨면 게임을 하고 눈 감을 때까지 게임을 하는 선수에게 결혼 생활의 여유가 있을까요? 저는 없다고 생각해요. 저는 스타2가 나올 때도 선수를 계속 할 생각이 있기 때문에 선수에 욕심이 있는 한 결혼 생각은 조금 미뤄두는 것이 맞는 것 같아요.



서지수=예전에는 김가을 감독님께 이 질문이 쏟아졌던 기억이 나요. 그런데 얼마 전 감독님이 결혼을 하신 뒤 그 질문이 저에게 쏟아지더라고요(웃음). 여자는 결혼을 생각할 나이가 남자보다 어리니 지금 나이에 물어보는 것이 어떻게 보면 당연한 것 같기도 해요. 하지만 지금 남자친구도 없고 결혼에 관심이 없어요(웃음). 굉장히 늦게 할 것 같습니다. 결혼이 여자들의 로망일 수도 있지만 이뤄야 할 목표가 있는 여자들에게는 잠시 미뤄둬야 할 일이라고 생각해요.

◆황제-여제 2010년 목표를 말하다
데일리e스포츠=2010년을 맞아 목표를 세운 것이 있을 것 같다.

임요환=사실 얼마 전 개인리그 예선에서 탈락한 뒤 지금 패닉 상태에요. 이런 말을 해도 될지 모르겠는데 이번 예선은 스타크래프트1 프로게이머로서 도전하는 마지막 예선이라고 생각했어요. 그래서 팬들이 보고 싶어 하는 방송마저 거부하면서 예선에 집중했던 것이고요. 이번 설 연휴 때 정말 많은 생각을 통해 올바른 판단을 내려볼 생각입니다. 계속 스타크래프트 게이머를 해야 할지 아니면 새로운 도전을 해야 할지 설 연휴기간이 끝난 뒤 결론이 나 있지 않을까 생각해요. 아직 결론이 난 것은 없어요. 이대로 다시 다음 예선을 참가하게 될 수도 있죠. 어떤 선택을 내리건 저를 믿어주세요. 저에게 해가 되는 선택은 하지 않을 겁니다.

서지수=사실 여제라는 이름이 부담스럽긴 했어요. 혼자 여자다 보니 스포트라이트가 저에게 다 몰리더라고요. 다른 선수가 나타나 관심이 분산됐으면 싶기도 해요(웃음). 하지만 이제는 마음이 편해요. 예쁘게 보이고 싶은 마음도 이젠 없고 정말 성과를 내고 싶다는 생각만 간절해요. 노력은 배신하지 않는다는 사실을 이번 예선을 통해 깨달았어요. 노력한 만큼 결과도 나오고 배우는 점도 많았고요. 지금 저는 연습생이라고 생각해요. 한낮 STX 연습생으로서 더 높은 곳으로 올라가기 위해 최선을 다할 생각입니다.



데일리e스포츠=끝으로 팬들에게 한마디 하자면.
임요환=오랫동안 못 봤던 가족들과 만나 재미나게 놀았으면 좋겠습니다. 떡국 급하게 먹어서 체하지 마시고 건강하게 설 연휴 보내세요. 새해에는 임요환도 달라진 모습으로 돌아오겠습니다.

서지수=떡국 많이 드시고 즐거운 추억 많이 만드세요. 새해 모든 소망이 다 이뤄지길 바랍니다. 파이팅!
I have to say.. they actually kinda look good together

2/25/10
Edit: Here's a little bonus that dailyesports uploaded. Eye candy!
Boxer:
+ Show Spoiler +
Tossgirl:
+ Show Spoiler +