It's hard to beleive we're almost at the end of this round o.O - just goes to show what two proleague games a week per team does. Nevertheless, it seems that I am only writing these bi-weekly; that's mostly because I've never been so busy in my life T_T! In the face of this workload, it gives me great pleasure to be able to write about something which does mean a lot to me and write for a site that is awesome in exactly 37 ways (without degeneracy).

Moving on to slightly more relevant information, this past week in Proleague has been unmemorable to me. Why exactly I'm not sure. I can't recall, for the life of me, any series accurately or with any detail what so ever. Is this due to the quality of the games? I don't think so.. The quality is as high as ever... It's just that the things I'm watching don't scream out amazing. The few things I do recall are things like Jaehoon vs Lomo on Heartbreak (either Hiya or Leta.. can't remember) and Luxury sucking really bad.

This weeks Team of the Week wasn't easy to decide for that reason. Do I choose one of the more successful teams and highlight there awesomeness, or do I pick one of the worser teams and try win a fan boy or two over to the light side. Anyone who has been reading my shit for awhile will know that I invariably tend to writing about the latter.

This is an exception.



Plexa's Team of the Week

Hwaseung OZ







Hwaseung OZ hasn't always been Hwaesung, indeed, they have not always been Oz either. Hwaesung's origins lie in the ancient Ideal Space team. This team once harbored the greatest players in Starcraft history. How can I say that definitively? The team had (at one point or another) Boxer, Yellow, Nada and IntoTheRainbow (among others... I think IntoTheRain was on IS as well). However, when Reach defeated Boxer in SKY 2002, Boxer's Dad blamed IS's weak Protoss lineup and Boxer quit IS.

In addition to this turmoil, IntoTheRainbow was having a hard time with the coaching staff and he was not allowed to practice at the IS house and forbidden to join any other team until his contract expired. He left the team too, and ironically joined up with Boxer's new break-away Dong Yang team. Nada and Yellow were poached by KTF in 2003 and the team was well and truly dead.

IS abandoned their name and adopted the name "Plus" and acquired sponsorship from K-tec. This new plus team was vastly different to IS or OZ. They were the worst team in proleague/team leauge for many many seasons. Indeed, they weren't even allowed to compete in many Proleauges because they were so bad (lowest team played off against the team that didn't play in the last season, loser didn't play in the upcoming season) (actually this is a bit unfair, they did alright up until 2004).


The Ktec-Plus team. Who are they? No idea! Except that PuSan is the 2nd in from the left


Who was on this disastrous Ktec team? Players like Mumyung, Eliza and Pusan. The team expanded, just a little bit, when Anytime, Shinhwa and ToSky joined up in 2004. Basically, the team was nothing and lead by a player infamous for failing - who was later poached by SKT1 leaving the team stranded and helpless.


Doesn't that Coach look familiar?


I don't think the coach of Hwaseung has changed over the years - but I know the man has an eye for talent. He was at least one of the coaches for IS where he must have had some impact on recruiting Nada (who was later poached). He then recruited the likes of PuSan (who was also later poached), Anytime and most recently Jaedong (more about that later). It was arguably his ability to know which players had talent which kept Plus alive (Ktec dropped their sponsorship in 04).

In 2005, his hard work and persistence paid off - two of his budding talents bloomed and sparked an entire generation of Protoss (macro) revolution. Well, Pusan wasn't exactly on Plus at that point (he transferred to POS in early 2005) but the point of the story is that things were finally looking up. Players from Plus were finally transforming into the monsters they rightfully should have been.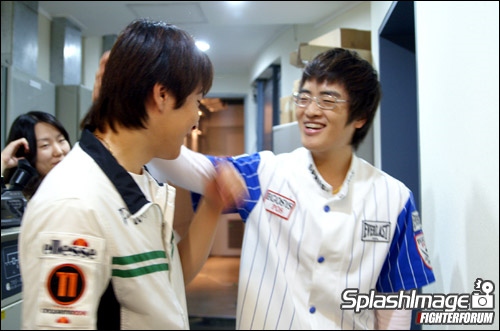 Two friends meet up in So1 OSL


Anytime made his way to the OSL finals by defeating iloveoov. This was a remarkable achievement and he became the first player to reach the final of a Starleague for Plus since Boxer in 2002. Before the finals his coach had this to say:



On October 28 2005 05:54 instantbunz wrote:
Interview translated from Fighterforum.com:
===============================

They all thought it was impossible for Anytime to beat Oov.

The reason was simple. The dilemma of not having a sponsor(for the team), that there weren't any S-class players, and that the players' relationship between each other weren't close. 'Plus' team's coach always stated that he was confident, but it was a harsh reality. He was frustrated in every game.

But when you wish for it, it will happen. That is a game, and this is how a games turned into e-sports. The following is an interview of Anytime[gm]'s coach, of how he brought him to the finals.

-A player that you raised is going to the finals.
▶Yes. Though I was in the same teams, players like Boxer and Yellow were not players that I raised by myself. I really thank Anytime. His attitude in practicing and mindset was really great. It's really sentimental.

-What was the hardest part?
▶In the Proleague team games, Anytime had to give up many entries to practice for Starleague. Even though I knew that the team would suffer without him, I took him out of the games as much as possible. A lot of the team's burdens rested on Anytime. It was really difficult to plan out the Proleague player entries. The team games were important, but Anytime's semi-finals preparations were also important. That problem was the hardest to deal with.

-You're a coach that's really friendly with the players.
▶During the amateur times, I spent time with them as an older brother to a younger brother, not as a coach to a player. I treated them with high respect. It's because I think the relationships between each other are important.

-When did you first meet Anytime?
▶It was probably around July of 2003. In the Yuhsoo Amateur Game Festival I was accompanying one of our players, Mumyung. One of the amateurs that entered was Anytime. At the time, he got 4th place, but because he was a Protoss user, he had a huge impression on me. And so I suggested that he become one of the players, and also made him play several games online. The results from the practices online with him were so great that I told him to come up to Seoul, and he came and won a lot. This is how he was brought in.

-What is one thing you would like to say to Anytime?
▶Just like you asked, "Help me to succeed as a progamer," when you came up to Seoul, I hope that you don't lose the basics (novice attitude). And when you do succeed, I hope that you will be a person that remembers the people around you. I know that you will have a central role as the team's ace.

-What about the finals with Boxer?
▶Now that Anytime is entering the finals, I will invest whatever the team can to help him win. As a coach I have an ambition to raise stars. Anytime and I think that oov and Boxer are difficult opponents, but not impossible.
======================================================



And some comments which further emphasize the context in which Anytime was playing in;


On October 28 2005 05:56 instantbunz wrote:
So touching ='(

In the past, people always used to use the team 'Plus' as an example of how poor the team is financially, and how poor the team is doing in the games. Now they have an extremely valuable player. Reminds me of July in the team POS (now they have Pusan, so all they need is a crazy Terran player).

On October 28 2005 06:57 priceless wrote:
Anytime should stay in Plus. It's the whole spirit that makes him so good. It's like July should be in POS and Nal_rA should have been in GO. The whole thing is ruined if you change team for most players. The only ones who remained as gods even when they changed teams are Reach and Nada.




Anytime eventually won the finals, and became a Royal Roader in doing so. But that was about it for him in the foreseeable future. Anytime could not remain at the top and suffered a huge slump - dropping back to the offline preliminaries. And so Plus's performance dipped, as one would expect.

Actually, right at the start of 2006 Plus died, and a new team was born. Yes, this was indeed Lecaf Oz - a name which everyone would come to fear. However, 2006 was not there yet. It was, however, the year they would expose the Tyrant onto the Brood War scene.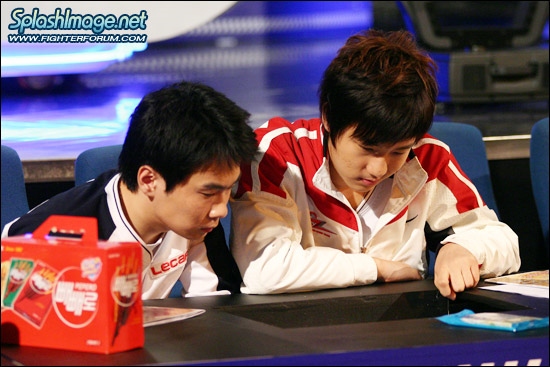 The two titans of the new Lecaf Oz team


Sometime in 2005, I beleive, Plus recruited the formidable Jaedong to their ranks. Well he wasn't so formidable back then - he was just like any other gamer. However, in 2006 he made his debut for Lecaf in April of 2006. (Actually before this he played in a rookie league, where he trounced everyone including the likes of free). His performance across 2006 was impressive and the following summary of statistics across 2006 clearly shows this;


▶ Zerg (results from all TV games played in 2006)

vs Terran

1. Savior 28-10 73.6%
2. Yellow[Arnc] 21-10 67.7%
3. GGPlay 17-10 62.9%
4. GoRush 10-7 58.8%
5. Jju 11-8 57.8%
6. July 12-10 54.5%
7. Silver 10-9 52.6%
8. Jaedong 15-14 51.7%
9. Yellow 13-18 41.9%
10. Zergman 12-19 38.7%
11. Chojja 11-17 39.2%

vs Zerg

1. Jaedong 20-7 74.0%
2. Zergman 12-5 70.5%
3. GGPlay 11-6 64.7%
4. Savior 22-13 62.8%
5. GoRush 9-6 60.0%
6. Chojja 19-15 55.8%
7. Jju 16-13 55.1%
8. Yellow[Arnc] 16-14 53.3%
9. July 10-9 52.6%
10. Silver 12-11 52.1%
11. Yellow 8-13 38.0%

vs Protoss

1. Jaedong 15-4 78.9%
2. Savior 25-7 78.1%
3. Jju 13-4 76.4%
4. July 20-7 74.0%
5. GGPlay 17-6 73.9%
6. Silver 8-5 61.5%
7. Yellow[Arnc] 11-7 61.1%
8. GoRush 6-5 54.5%
9. Zergman 9-8 52.9%
10. Chojja 11-11 50.0%
11. Yellow 6-10 37.5%

Total

1. Savior 75-30 71.4%
2. GGPlay 45-22 67.1%
3. Jaedong 50-25 66.6%
4. July 43-26 62.3%
5. Jju 40-25 61.5%
6. Yellow[Arnc] 48-31 60.7%
7. GoRush 25-18 58.1%
8. Silver 30-25 54.5%
9. Zergman 33-32 50.7%
10. Chojja 41-42 49.3%
11. Yellow 27-41 39.7%


Considering that this was effectively his first year as an A class gamer - this is phenomenal. Indeed Anytime picked up the slack later on in the year (in the fall) and reached the finals of Shinhan 2 OSL - as well as assisting in leading Lecaf to victory in proleague.

Oz also showcased the talents of fOrGG in 2006 and in 2007 they became one of the "teams to watch". This is all nicely explained by haji in his FE "Why Lecaf Oz will win the Proleague. Lecaf was looking up and were indeed the eventual winners of the Proleague in 2007 (along with Jaedong winning the Seoul eSports Festival, EVER07 OSL and GOMTV S4 MSL).

In 2008 Lecaf exploded, as most of you already know. With a beastly lineup of HiyA, fOrGG, Lomo, Backho, Anytime and lead by Jaedong - they dominated the 08-09 Proleauge while fOrGG won Arena MSL (over Jaedong), Jaedong won the GOM Intel-Classic S1, Backho became a semifinalist and Anytime joined Ace.

Where do they stand in 2009? Jaedong added another title to his already impressive resume. In fact, strictly speaking he added two - he also won the GOMTV Winners Match between himself and Bisu. And recently they've been on a tear once again in Proleague - and that is why they are my team of the week this week.

---
Jaedong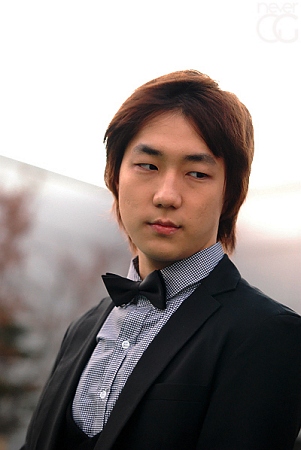 I've already ranted on about Jaedong quite a bit, but indeed he needs even more discussion. Jaedong is at the top of his game. There isn't a match against a single person at the moment that you would bet against Jaedong in. In this age where Bonjwa's a just myth - this is the closest you'll get to it. Any match he loses people immediately jump on him as if he is slumping - that just shows you the magnitude of his skill. When he's not winning at 100% there's something wrong; that's the sign of a Tyrant.

Indeed, Jaedong's Korean nickname is now "The Tyrant" (formerly Legend Killer) for his dominance over the Korean scene in the past 2 years. His skill lies between a mixture of raw talent, determination and practice, and avoiding the path of the night (because slumps don't exist). The result of this is arguably the best gamer at the moment.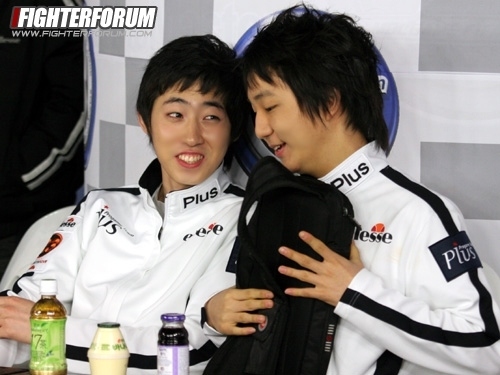 Jaedong from when Lecaf was still Plus


Unlike Bisu he does not get cocky or arrogant, he stays cool and true to himself, his team and his roots. Unlike Flash he has the staying power to remain at the top and the consistency to perform on demand.

Jaedong joined Plus when they were the worst team in proleague, and they literally had nothing. He has been with them as they've grown into a force to be reckoned with. He hasn't had anything given to him on a silver platter - he has worked for it every step of the way; making a name for himself through dominance, not who he beat. This is why he is different from Bisu. Bisu defeated Savior which blew up his career and made him a celebrity over night. He's adored by fan girls and was poached by SKT with a huge contract. He was the superstar of Protoss - and he acted it. Jaedong, on the other hand never gave in to those pressures and knew what life was like on the other side. He maintained his commitment to being the best and as a result has many more golds than Bisu has (at least, with respect to golds that matter ie OSL).

The difference between Jaedong and Flash lies somewhere in the coaching staff and training environment. I get the feeling from KTF that they feel like they can buy their way to the top of anything. That and that their practice environment isn't the best. I don't know... there isn't any real reason why Flash is performing worse than Jaedong. There is more time for Flash though, he is only young, and has had to deal with a lot of pressure early on in his career (especially after cheesing Bisu out of the OSL - lol) and maybe all that pressure has finally caught up to him. As Jaedong's rise wasn't nearly as meteoric as Flash's I suppose he is more used to dominating - that's really the only explanation I can give for this.

Never the less, Jaedong is raping in Proleague and leading Lecaf strongly. He is raping Zergs left right and center on Battle Royal and as a result his ZvZ win percentage rose over 80% - a ridiculously impressive feat. Alas, Jaedong cannot make Lecaf perform well by himself - he has a fairly impressive support crew which have made the past few Lecaf games complete rapes.



HiyA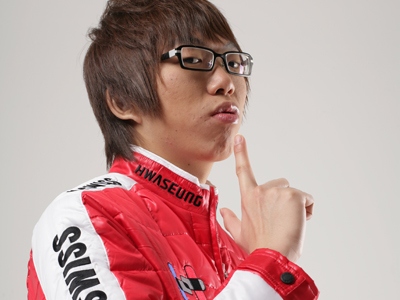 Of course HiyA isn't performing at the same level as Jaedong, but his performance is sufficient to force wins. HiyA, to me, isn't anything special. He has decent macro, decent micro, decent management etc. I guess the only thing worth mentioning about HiyA is his ability to perform the same week in week out. Because he is so consistent he was able to clean up in the Winner's League (almost stealing the spotlight from Jaedong) and is always able to take out a worse player.



Lomo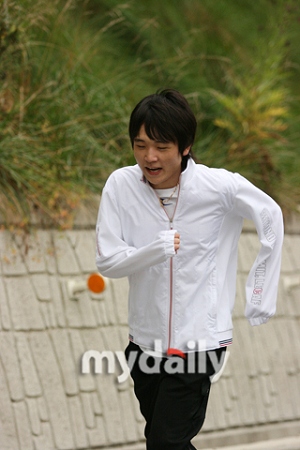 I'm not quite done about talking about HiyA, but I need to talk about Lomo first. Random aside; back when I first started Brood War my friend, MarineOnAStick, and his friend, DC. (dark coal), and myself used to hang out in channel Lomo of west. True story. Anyway, Lomo, unlike HiyA, is glamorous and memorable. I would say that his strength lies within his control. Indeed, he was first noted for his bionic usage (a sign of a players good control) while HiyA was noted for his Mechanical player (a sign of a players stability and macro).

Between Lomo and HiyA you have the spectrum of Terran players. The consistent arguably boring HiyA, against the inconsistent and glamorous Lomo. Lecaf has indeed, relied on HiyA for the reliable wins throughout both the Winners League and the Proleauge - but Lomo has stayed within grasp stealing wins off gamers with his absolutely amazing control. Together they have given Lecaf the depth required to go far in Proleauge - and indeed they complement Jaedong well. Obviously, a team needs their Protoss too so thats when they call on...



BackHo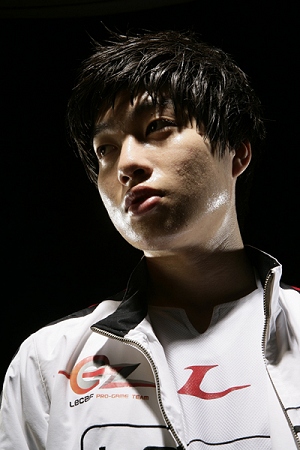 When Backho broke out last year in EVER08 it was painfully obvious that he was not a top tier gamer. He played stupid, but he had good macro and that was sufficient. Backho himself in recent interviews has acknowledged that he was deficient back then. Then something amazing happened; both for the pleasure of my eyes, and for Backho's career. He fucked up his back. This meant two things;
a) I would not have to put up with his horrendous game play anymore (and not have to argue with people about his bad game play)
b) He got time to THINK about Starcraft, rather than play.

Thank god for the second one of those. He finally applied his brain to Starcraft and wow! His gameplay has become so much better. He can now outclass gamers with ease - and not look stupid while doing so. His PvP is sharper than ever. Indeed, he already had an innate skill in the matchup (see Backho vs Stork), but now he is able to back his play up with thought out plans and whatnot, and win games that he previously would have lost (ie he would now win the aforementioned game between him and Stork). His other matchups show signs of improvement (watch July vs Backho from EVER08, and July vs Backho from GOM; massive difference).

With Backho back, and firing at all cylinders Lecaf have a sufficient lineup to hold on to their #1 ranking. Jaedong-Hiya-Lomo-Backho is a four headed monster reminiscent of the epic July-Light-Sea-Pusan combination (which was later augmented by Bisu) which won the 2006 Proleague. Lecaf, as much as I hate them, are a great team and will do well for a long time to come. And as mentioned earlier on in the article, their coach is largely responsible for this. The man has an eye for talent, and as long as he is around the team will continue to thrive.

Oh and one last thing; I really really wish people would understand their team beyond the teams Star player. Each team has a rich history which I would implore people to investigate; it will give you a whole knew perspective on them.