The above video has Soulkey talking about how he became a professional gamer. I thought it shed good insight into what sort of path these players had to go through in order to become a professional gamer, without too much embellishment or over dramatization.

This is the rough translation of what Soulkey had to say about his humble beginnings:

"Let's go back to the past. This was when I was an elementary student, and our generation was obsessed with Brood War. Back then, the modern version of fastest maps (with stacked minerals) didn't exist, so I played money maps that were popular at the time. Up until 6th grade, I only played money maps with my friends. Early rushes were forbidden, and I didn't know anything about regular melee maps.




These were the kind of maps that Soulkey spent his early years playing

Then came my middle school years. I had confidence in my Brood War abilities, and as you know, being good at Brood War meant something back then. Even if you were okay with your friends teasing you about anything else, it wasn't cool to taunt your friends about being bad at Brood War. It was a matter of personal pride.

Since I thought I was pretty good, I played against the best kid in my class when I was in 7th grade. I lost. I was completely outclassed. I kept losing. It was infuriating. I practiced hard for months on end. I challenged him again, but lost once again. So what do you think I did? I practiced Brood War instead of doing my studies. He was a terran player, and I played zerg. By the time I reached 8th grade, I was able to defeat him.

It didn't stop there. There was another kid who was the best in our class when I was in 8th grade. I don't remember what his race was, but I lost to him also initially. I was hyper-competitive, so I gave it my all to defeat him. I didn't bother with my studies at all. So eventually, I was able to defeat him before 8th grade ended.

Now there was only one dude left. He was acknowledged by everyone as the best kid in my school. Towards the end of 8th grade, I challenged him for the title of the best Brood War player of the school. I lost. He also picked terran as his race.

That dude ended up being in the same class as me when I moved up to 9th grade. I never stopped trying to overcome him. I kept losing. It felt kind of hopeless, as if I could never win against him. However, I didn't stop trying. I spent all my time trying to become better at the game, while he spent his time studying. It was only a matter of time before I eventually overcame him, which I ended up doing. By the time I graduated from middle school, there was nobody who could touch me in terms of Brood War capabilites.

So when I began my studies at high school, there wasn't a single guy who could challenge me. However, there was a bigger problem. My mother started to interfere with my life.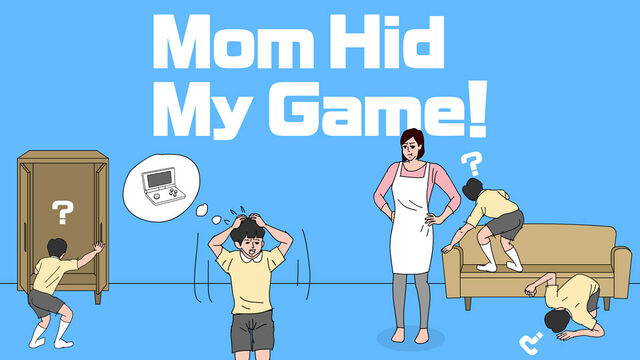 Soulkey now had the biggest challenge in his gaming life. Convincing his mother to let him follow his dreams.

My mother wanted me to quit gaming, in order to persue my studies. As she left for work, she would unplug the mouse from the computer. So I was temporarily unable to game at all. She really didn't like how I didn't study at all, and devoted all of my time to becoming better at Brood War. But I had a plan of my own. I had another mouse ready, and gamed while my mother was away from the house, and unplugged my own mouse just before she returned from work, and pretended to study.

But I got caught. My mother touched the computer to see if it had any heat, in order to figure out whether it had been used recently or not. So I had no choice but to confront the issue head on. I told my mother that I was going to be a professional gamer, and although she kept saying no, I kept persisting, and refused to study.

She likes my profession now, but back then, the public perception of gamers in general wasn't good at all. I understand her stance on the matter back then. It was how every adult thought about professional gamers at the time. It isn't as bad now, as it was back then.

So I was able to spend a lot of time getting better once more. I tried getting my semi-professional liscence, and won my first Courage Tournament (an offline tournament for non-registered amateur players, with the winner being handed a semi-professional liscence) after about four failed attempts. I beat Britney in the finals, he was a piece of cake back then as well.




Britney, the man who faced Soulkey in the finals of the 40th Courage Tournament

Now came the important part. I had to get drafted by a team to become a fully fledged professional player. But it isn't easy. You need to have good connections, or be well known as a beastly amateur player. I didn't have good connections, and I wasn't that well known. There was no reason for a professional team to draft me.

I wanted to play games against professional players, but I had no connections. Professional players don't bother playing against amateur players unless there is money on the line. So I had no choice but to play games with money on the line. Back then, online currency for a famous Korean networking site called Cyworld was put on the line for those kind of games. I joined the channel specifically designed for those kind of games, and played versus PianO. I lost all of my games, in a one sided manner. I lost about four games that day alone, and lost my online currency, and handed them over to PianO.

I saw him again the next day, and challenged him once more. Handing over more and more online currency with every game I lost against him. It seemed as if PianO felt a significant enough improvement from my side. He probably thought I was pretty solid for an amateur player. From a professional gamer's perspective, all amateur players were terrible in terms of skill. It is totally different from now. Today, the difference in skill level between professional gamers and amateurs isn't that large, but back then, the difference in skill level was colossal. There simply was no way for an amateur player to be on a similar skill level to professional players.

After some time, PianO saw promise from my play, and recommended me to the team.




PianO was the one who introduced Soulkey to his team, and it probably wouldn't have been possible without Soulkey handing over free online currency for the opportunity

I was tested as a practice partner, with three games being played for each of the match-up against the Hanbit Stars members. My overall record was 1-8. GuemChi was the only Hanbit Stars player to drop a game against me (Soulkey ended up losing 1-2 overall). I still remember the match. I managed to defeat GuemChi on Blue Storm. I didn't get selected as a practice partner, but was given another chance. I was a seriously bad zerg-versus-zerg player back then.

The next time, I went with three other players hoping to get selected as practice partners. I was the only testee to have two victories (one from the zerg-versus-protoss, and one from the zerg-versus-terran match-up) from the nine available opportunities, and the other testees lost all of their nine games.

So that's how I got selected as a gamer for Woongjin Stars. They didn't have such a strong zerg line-up, with ZerO, ToSky, and Child being part of the A-team. Since I only knew about Hanbit Stars, I wanted to join the team. I didn't know about the financial dynamic of the various professional teams. I was very young, and was ignorant about such matters.

Hanbit Stars wasn't in such a good financial state at the time, and was struggling to find sponsors. I was already in the team as the online practice partner for a couple of months, but my mother found out about the bad financial state of Hanbit Stars. Both my high school teacher, and mother were concerned about the financial stability of my profession, and in order to commit to my profession full time (as the in-house practice partner), I needed their consent.

Thankfully, Woongjin sponsored Hanbit Stars just in time, and I was able to join the team as a full time in-house practice partner. Before that, I wasn't able to practice inside the house outside of weekends.

The player support from Woongjin was incredible. The practice environment was great, and food was great. I thought I was in heaven. All this wouldn't have been possible without my hyper-competitive spirit."

There is quite a lot of content from that video, with stories about his early years as a professional, and his practice dynamic with Flash (which I posted about in a non-blog post some time ago). However, I wanted to focus on his pre-professional years as a gamer, mostly because I found it interesting, and partly because I don't want to spend more time translating the entire video.