Hi everyone,
Here's a TvP that I played several days back. Keep in mind I'm a noob at BW so my money will float extraordinary high(I miss hotkeying multiple buildings lol). Shall we start? :D

The game starts as usual. I spawn bottom right and he spawns top left and we both open standard. He researches dragoon range while I make an academy ...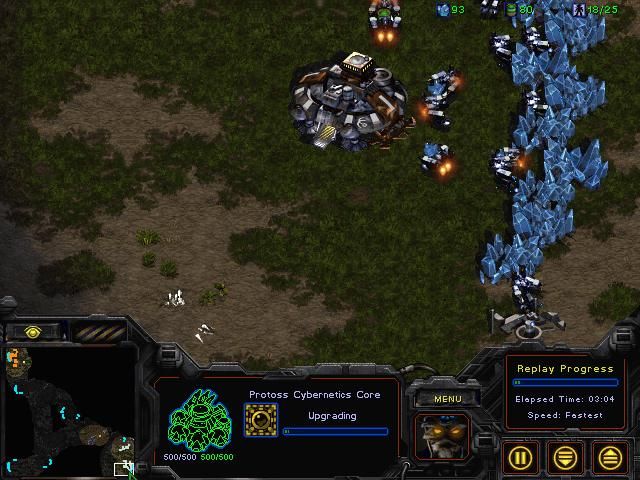 I block my ramp or so I thought, so gosu lol: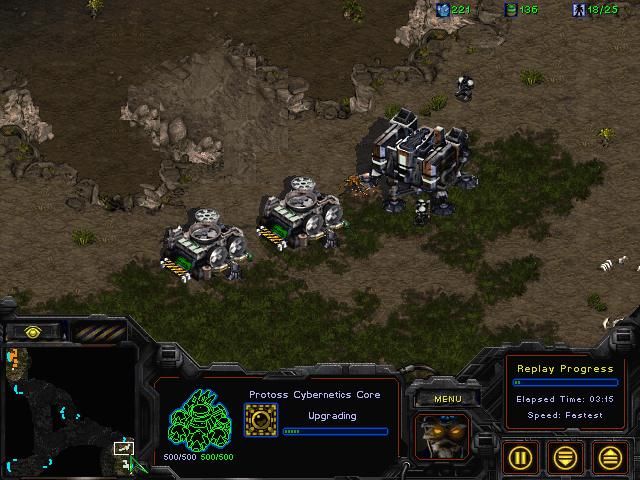 I decide to expand and hold his dragoon pressure while going tanks and repairing to defend: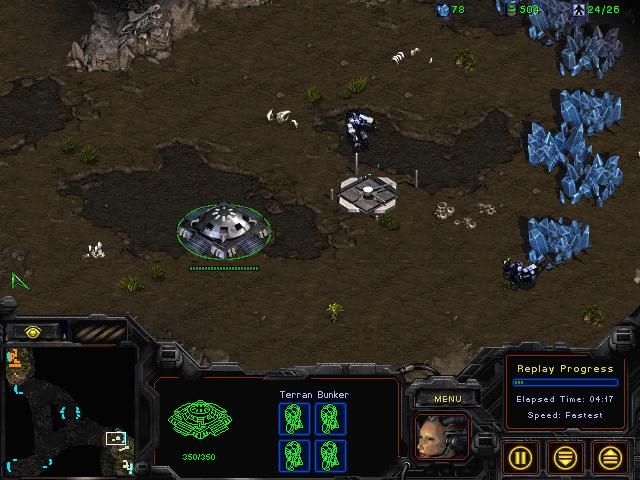 I actually placed the bunker in the correct place? LOL


I go mech while he adds more gateways, gets double forge for upgrades as well as templar archives.



My opponent expands while keeping me contained. I work on getting my tank count up and decide that it's time to take my third when it felt right.



A little harass can't fail, right? Wrong, we both screw them up!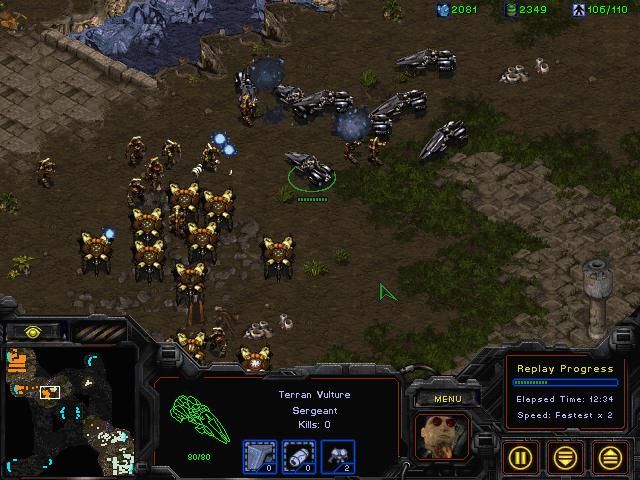 Since it's been quiet and looks like it's turning into a macro game, I finally take my third, put some land mines and move my forces out. My opponent has about a similar army supply as well and storms ready.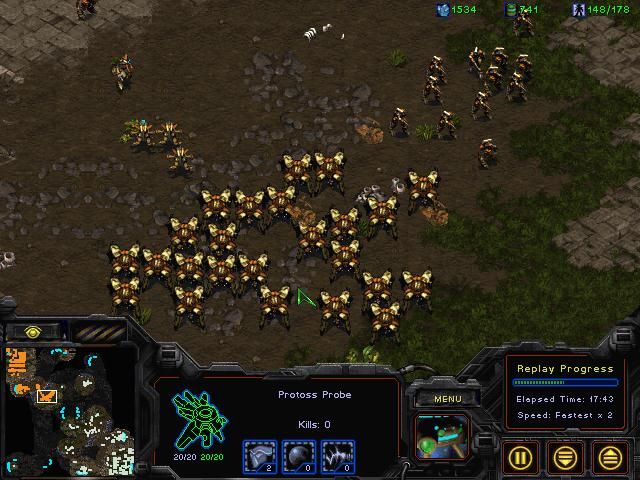 I harass a bit with vultures stopping his third from going up and taking out some zealots before withdrawing while leap frogging my tanks slowly although I end up splitting my forces near the center.



There is finally an engagement! My forces are split up and against a superior protoss army, I manage to trade equally. Not the best for mech but my macro wasn't working well in that game so I had plenty of money saved up to rebuild.

Clutch defensive matrix I tell ya!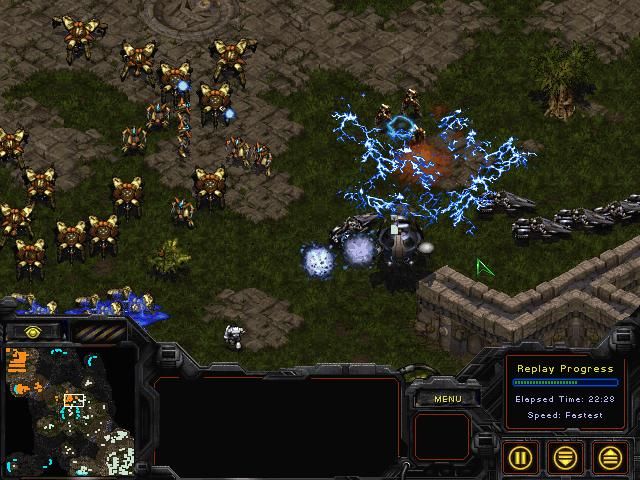 After my protoss opponent wins the battle, he takes his third as I take my fourth. I continue leaping forward my tanks and get closer to his main entrance. I force an engagement being almost maxed and having what I believe to be the superior army. This could be a game deciding engagement!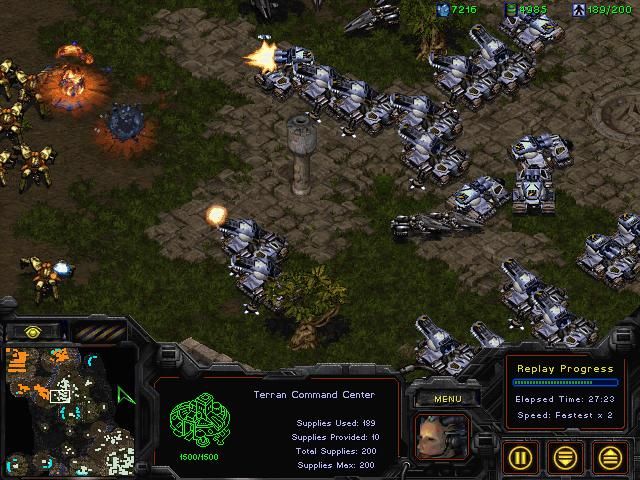 I love me some dragoon gooooo!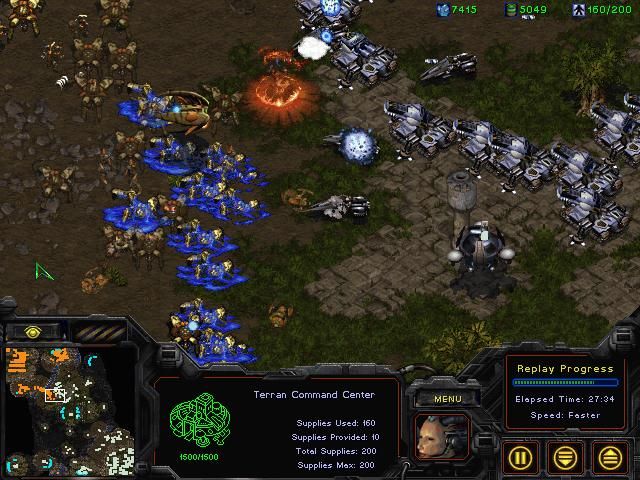 Where's the stasis?

Seeing an opportunity to do some damage, I move closer to his base and siege up some tanks forgetting that scan is S losing the remainder of the army there but never fear, mass queuing is here!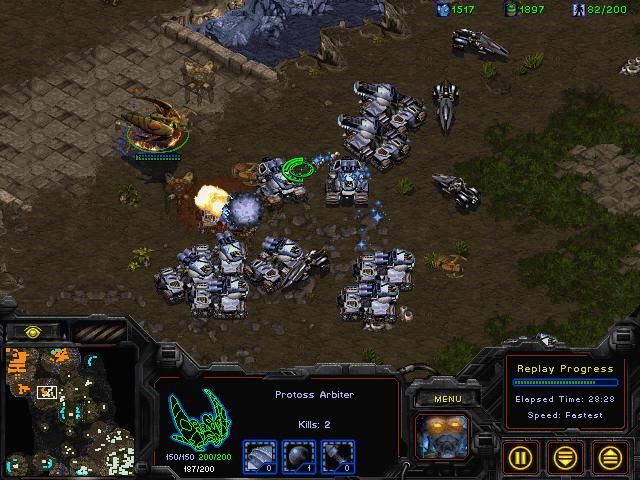 My opponent recalls into my undefended third base and takes it out while I attack and take out his own third. He tries to defend but half of his army isn't enough to take out my tanks: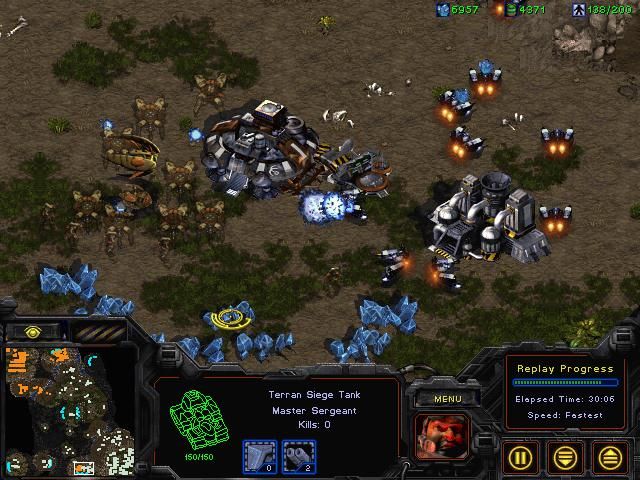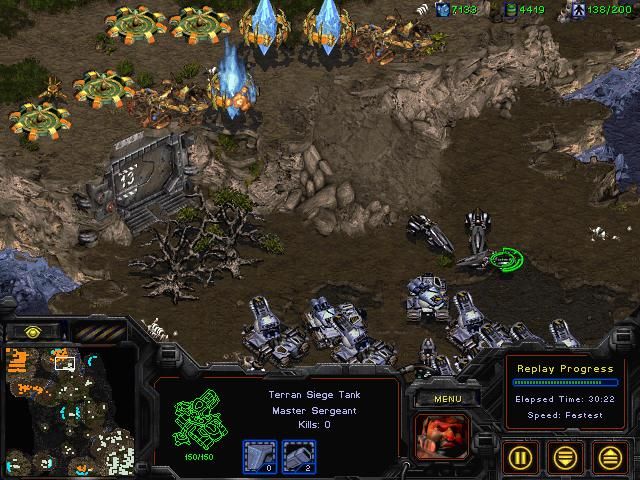 An eye for an eye right?



With his last mining base mined out and running low on saved resources, he tried to recall into my main but is stopped by my missile turrets: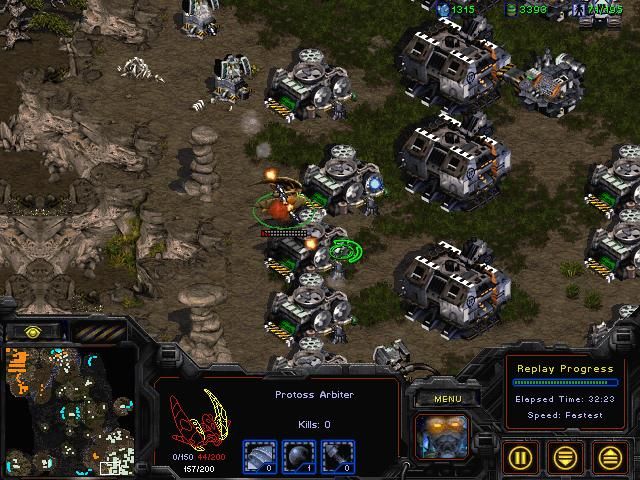 He keeps on flooding me with units after trying to break my front: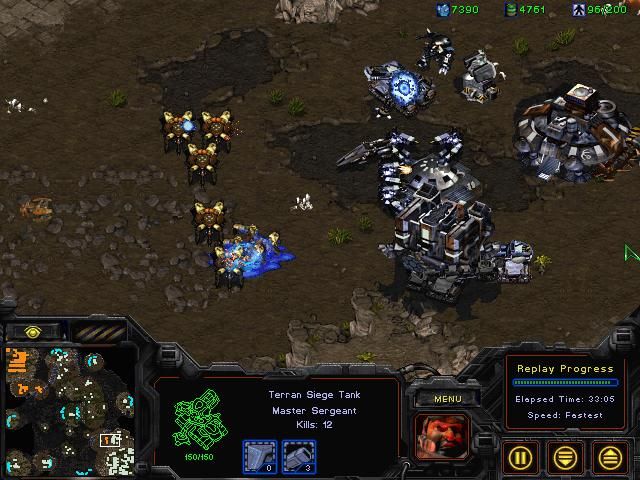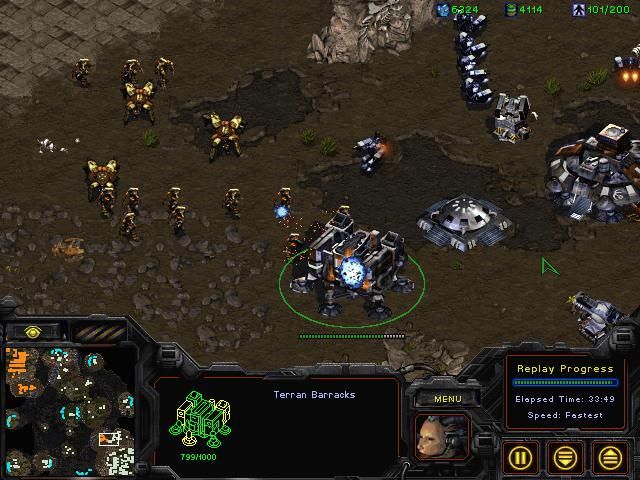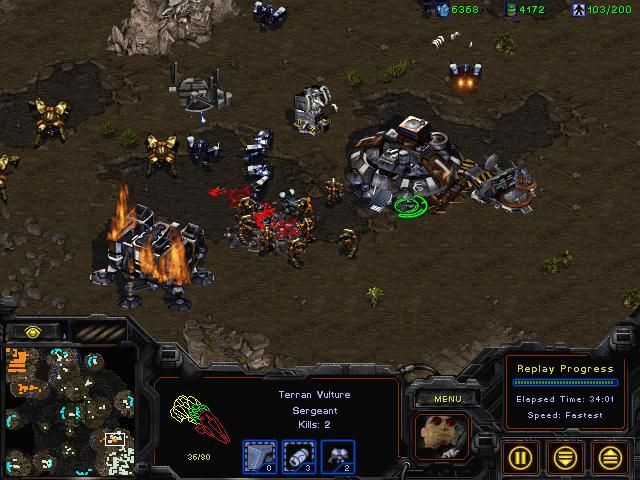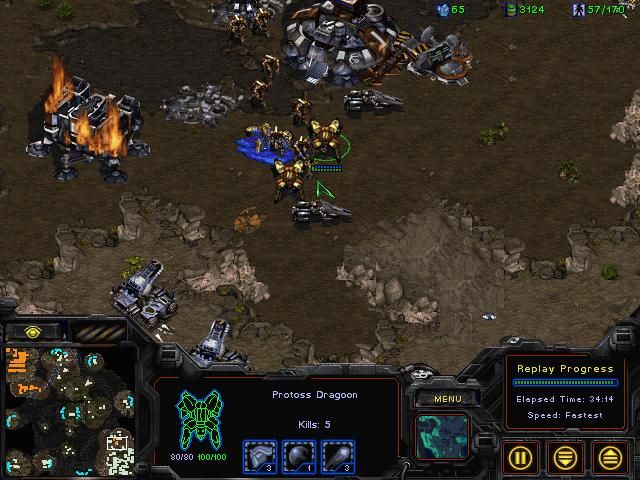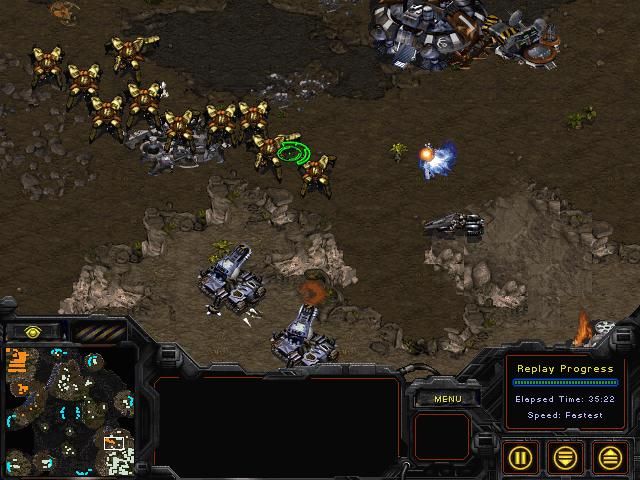 After failing to break the front and with one remaining dragoon in the red, he just leaves the game: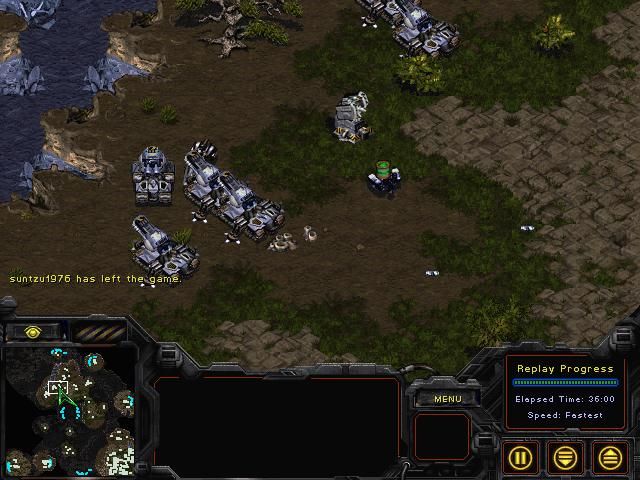 Bonus:


lol at valkyrie and +1 air weapons(oops)

Hooray, finally won a BW game lol. Now if only I can actually find more games to join, a TvZ would be nice



Need to fix:
- Need more vultures to harass and place more spider mines
- Remember the correct hotkeys(*cough*scan*cough*)
- Multitask much more. It took quite a while before I moved close enough to his base
- Getting upgrades much faster(opponent 3/1/3, only 3/0)
- Work on my control groups.

Curious as to how BW Terran players hotkey their buildings? Can you use function keys for camera settings like in SCII? Forgot to try it. How much can a base support as well? I had a ton of resources saved but that was due to my macro slipping because I kept forgetting to go back to the base to make units. I recall hearing that 5 factories is too much for 2 mining bases, thoughts?

Thanks for reading!