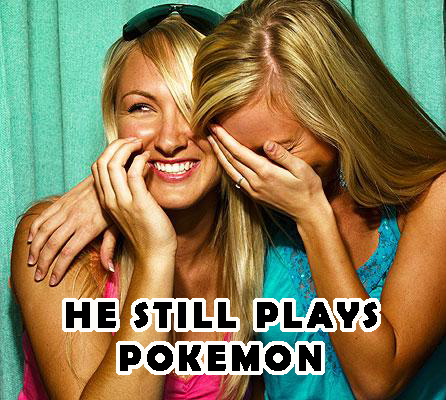 SHUT UP WOMANG POKEMON IS AWESOME

;_;



Yeah, go on, laugh at me.

Archaic Battle system, same rehashed pokemon, ugly sound, stupid grindan, etc etc.

I remember it like yesterday, I was in Korea and my friend gave me a copy of Pokemon Blue. It was in Japanese so I had no fucking idea what it said, but being a kid that I was I just had alot of fun with it.

My very very first starter was a Squirtle. I remember choosing a squirtle over a Charmander because all my damn friends had charmanders and I wanted to stick out a little more. And the fact that Wartortle looked so fucking badass.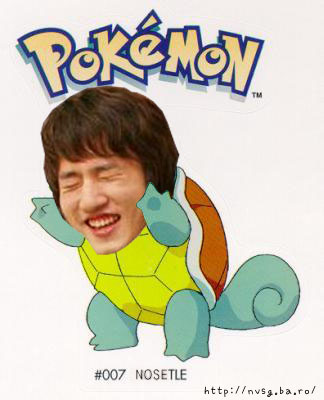 I wish my Squirtle was this cool



After couple years, I heard news of this 'new' version of pokemon. I was shocked to hear there were over a 100 MORE POKEMANZ for me to catch! I was shocked and so excited for this new version. A crocodile water pokemon (crocodiles are still the coolest thing evar btw), a fucking badass flaming porcupine, and some retarded looking plant thing?! FUCK YEARH
I needed this game bad. I had to buy it

After a long and painful wait, I finally got my hands on a copy of Pokemon Gold for the Game Boy Color. And let me tell you the second I turned it on I was fucking pumped as fuck.

Like every immature 5th grader I proceeded to name my character Analdick and started my epic journey to the lands of Johto, and holy shit was I impressed. Day and Night system, genders, fucking berries, more skills, CRAZY POKEMANGZ, badass rivals and so so so much more! And to top it all off, the ending you fight the one player you never dreamed of meeting; Fighting 'yourself' from Pokemon Red/Blue/Yellow.

It was insane. I have never felt so alive at that age. Everything I did felt like a huge accomplishment. My life felt so complete! I just knew that this version of Pokemon will always be the best in the series.



So anyways, the nostalgia factor for pokemon gold/silver is huge for me. As I downloaded bought Pokemon Heart Gold and started playing it, old memories from my past rushed through me and made me feel happy for a while now.

If you own a DS, go play this right now. If you loved Gold/Silver like me then this is your calling card back the Planet Nostalgia.