Time is running out for our TSL hopefuls as there are only two qualifiers remaining - one on the European server, and one on the North American. The TSL Qualifier Ladder also got really interesting this week as we had our first player break 100 points without making a final. We also have a handful of players who are more or less secured a spot in the TSL and a handful of players who will qualify with a good performance this weekend. If you're wondering how things are shaping up in the ladder then this is the right post for you!

Ladder scenarios is the news post which brings you up to date with how the qualification ladder has changed over the past week, and what to look forward to this coming week. But before we get into it, you might like to enter our raffle by completing the quiz over at PokerStrategy.com - you never know, you might be the lucky person getting an all expenses paid trip to Korea! And don't forget about out TSL3 Forum where you can stay up to date on the latest TSL related discussion (and find out who our Asian Zerg invites are, if you don't know already!)



Ladder Scenarios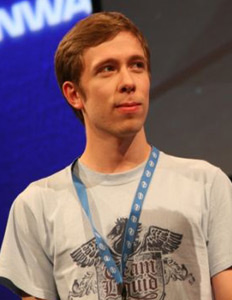 Can TLO still be eliminated?
Mathematically, yes. Here is an idea about what needs to happen:
- Ciara makes the Ro16
- Adelscott and Fenix make the Ro8
- Goody makes another semifinal or a Ro16 and a Ro8
- Strelok makes another semifinal or two Ro8s
- Zeerax makes a semifinal and a Ro16 or two Ro8s
- Stephano makes the final, or two semifinals
- mOoNan makes the final, or two semifinals
So yes. TLO has not technically secured a spot yet. But let's look at this realistically. The next two TSL Qualifiers are going to be the hardest yet. Every man and his dog will be desperately trying to get some more points on the board to secure their spot. Making two consecutive semifinals would be an incredible accomplishment for any player. It's highly possible that TLO will drop from his #1 position over the next two weeks, but it's incredibly unlikely that 8 players will end up with more than 151 points. Also keep in mind that all of this assumes TLO isn't playing any more TSL Qualifiers; should he participate (and score points) he will be all but qualified for the TSL.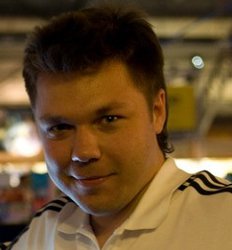 103 points - the Strelok issue
Something incredibly interesting happened this week. Strelok became the first player to break 100 points without actually reaching a final. This single act has radically changed the game for those sitting around the cut off mark. Firstly, there are two TSL Qualifiers left and that means there are two 100 point rewards left to be won. Based off of previous TSL Qualifiers, it's unlikely that it will be someone who placed second in a previous TSL Qualifier. That means that we're going to have (at least) 9 names with 100 or more points. Poor old ZeeRaX who is sitting on 100 points is far from safe this week, best case scenario (assuming he scores no more points) he has to play off for his TSL spot.
Strelok's 103 points also means that anyone who hasn't scored any points yet cannot directly qualify for the TSL off of a single finals appearance. Best cast scenario for them is that they play off for their spot against ZeeRaX. This means the 8 players we take in from the ladder have had to prove themselves on more than one occasion - a sign that the competition in the TSL is extremely fierce.
But 103 points is a number which can easily be attained by a few players - namely Stephano, mOoNan and SeleCT. If any of them place in the Round of 8 or better, they will reach (or break) 103 points. This further puts the squeeze on the top players! Particularly if one of our runner-up has already made the Ro16 or better (which would place them at 114 points or more). It seems that the last few spots on the ladder are going to be hotly contested over the coming two weeks, and it's shaping up to be a photo finish.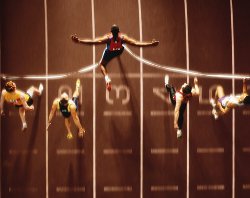 So, who is realistically safe?
Well, we know that TLO is basically through. Meanwhile, we know that Strelok and ZeeRaX are definitely not safe. Ciara is also probably through to the TSL - having 7 players get greater than 140 points seems impossible at this point. What about Adelscott and Fenix? Well 126 points is still quite a low number of points, but they are well up the leaderboard and would require 6 players to get more than 126 points. Again, this is fairly unlikely. They should only be concerned if they drop to the bottom of the leaderboard next week and Select/Moonan/Stephano are able to get to a Semifinal.
Well then, what about Goody? I draw the line here. If I were Goody, I would not be comfortable with my position. If 4 players score more than 114 points then he will not qualify for the TSL. How likely is that to happen? Well, Strelok has been performing consistently and looks set to make another deep run - in fact any point scoring performance will put him ahead of Goody. It's also very likely that the next two 100 point scorers will be people who have already scored points - putting them (at worst) equal with Goody. But that's only three players ahead, leaving Goody at 8th position and narrowly qualifying.
However, should Mana, Predy, Cloud, Beasyqt, Moonan, Select or Stephano make a semifinal then viola! They jump ahead of Goody in the rankings and Goody is out of the TSL. It's also possible that ZeeRaX has another good run and jumps ahead of him as well. As you can see, there are quite a few ways that Goody might be knocked out of the top 8 and he should definitely not be feeling safe. Thus, everyone below Goody is not realistically safe. Goody, Strelok, ZeeRaX and Stephano all need to make another point scoring run this weekend to secure their TSL spot.

Who's in the running?
At this point in the game, a semifinal appearance could change everything. But there are a group of players who will almost certainly make it if they are able to secure a semifinal spot this weekend. Should anyone with 65 points or more make a semifinal then it will be almost impossible for someone to overtake them in points next week. Sure there are a few peculiar scenarios where this isn't the case, but in all likelihood they are not going to happen. Here are a few players that you should be looking out for this weekend as they try to make that crucial semifinal:
Mana - Mana has only recently been scoring points in the TSL Qualifiers (the last two weeks, to be precise) but with a semifinal placing and a Ro16 appearance he is sitting on 65 points. We all know how good Mana is - he has demonstrated this time and time again at events like Dreamhack. We all know he is capable of making a really good run in one of the two remaining TSL Qualifiers. And we all know just how much Mana wants to make the TSL. He will be giving it his all and expect excellent games along the way.
Cloud - Cloud is the most recent winner of the Sunday Go4SC2 Cup and is also sitting on 65 points on the TSL Qualifier ladder. After his win last weekend, Cloud is one of the hot favorites for this weekend. So while an instant qualification would be nice for the Cookie Monster, he need not stress like other players are since he can probably get by with another semifinal finish. Definitely keep an eye on him this week.
SeleCT - The roaring favorite of last weeks TSL Qualifier only managed to clinch semifinal points last week. The fact that I say
"only"
represents just how good SeleCT is. He is a back to back TLOpen winner as well as one of the most fearsome Terrans in the world. Despite this weeks Qualifier being held on the European server, he's still one of the heavy favorites to take out the tournament. With that said, a Ro8 might be enough to sneak SeleCT through to the TSL since he's currently sitting on 77 points. If he makes another semifinal he will be qualified, barring the most unprobable scenario imaginable happening.
Stephano - Stephano has been holding on for dear life in the Top 8 since Week 1. Every 100 point prize has pushed him down in the rankings, and now he is the only player in the Top 8 with less than 100 points. This weekend he
will
be pushed out of the Top 8 by whoever wins the 100 points this week, unless he is able to make the Ro8 or better. The pressure is on for Stephano to perform. His TSL Dream is dangled right in front of him, and he has to capitalise on every point scoring opportunity possible if he wants to keep that dream alive.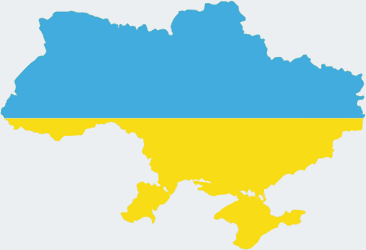 The next qualifier... from Ukraine?
If you're into patterns like I am, you would have noticed something very peculiar when looking at the nationalities of the players who have directly qualified for the TSL:






. Following this pattern leads us to conclude that the next qualifier should be from the Ukraine! So definitely keep an eye out for Strelok, bly and the rest of their countrymen this weekend!

Brat_OK is back!

It appears that Brat_OK considers himself well enough to participate in the TSL Qualifiers once again! This is excellent news and here's hoping his ulcers don't give him too much grief while playing this weekend. While there isn't much time left for him to score points, Brat_OK obviously is capable of qualifying directly for the TSL. You may not know it, but Brat_OK has a deep and rich history with the TSL since TSL1 was the tournament which really put him on the map as a player back in Starcraft: Broodwar. It only seems right that he qualify for this tournament. Best of luck this weekend Brat_OK!


While everyone is playing the TSL Qualifiers with the sole goal of making the TSL, on their way to the top they end up playing some really amazing games. Every week we have a number of hard working casters turn up and following players around as they progress through the tournament. They are able to catch some truly outstanding games, but they don't catch everything. At the end of the qualifiers all of the replays from the fourth round onwards are released and there are some real gems in there. Last week there were a number of good games and one of our new writers, Kinky, sat down and found a real gem to share via the art of battle report.



TT1 vs tgun
By Kinky

The game begins on Xel'Naga Caverns with TT1 spawning in the top position and tgun in the bottom position. TT1 opts to scout immediately after he places down his pylon, and with good reason considering this was only a Bo1. tgun opts for a pool into hatchery but TT1 delays it with a pylon block. TT1 does cancel the first one but turns his probe around and builds not one, but two more pylons, and even letting them finish. but whether or not it was worth it is debatable.

At this point, tgun already has speed researching while TT1 is on his way to getting two additional gateways. tgun pokes up the ramp to see a zealot and a stalker, while sending in an overlord to scout the base. Upon seeing a total of three gates, tgun reacts by putting down a roach warren. Meanwhile, TT1 has snuck a scouting probe past tgun's zerglings and sees the roach warren morphing. This forces TT1 to play defensively while getting his expansion up, even warping in a cannon to be safe. With his simcity and army placement at his natural, he's poised to defend any attack to come his way.

Right after the first void ray warps in, TT1 puts up a fleet beacon in the back of his main. At this point in the game, tgun still doesn't have any idea that TT1 has a stargate. He has a pure roach army and he's actually behind on the worker count by around five. When TT1 sends his first void ray across the middle of the map, tgun instantaneously throws down a hydralisk den and decides that he has to apply some counter-pressure with his +1 ranged attack upgrade finished. This works out extremely well for tgun as TT1 has spent too many resources on teching and has a small ground army to boot. The void ray is forced to turn around and defend right as soon as it reached tgun's natural. tgun smartly picks off sentries first and forces TT1's army behind the mineral line as the simcity blocks off any other path. tgun takes the chance to snipe off the stargate as a void ray is being chronoboosted out and even kills the nexus before deciding to retreat.
The roaches burrow as they're retreating and TT1 has invested so much in stargate tech that he doesn't even have a robotics facility out yet. TT1 rebuilds his nexus and plays even more defensively than before with more cannons. Back in TT1's main, a mothership has just started and is being chronoboosted out. Instead of expanding to secure his advantage, tgun stops all drone production, stays on two bases, and pumps out hydraroach in an attempt to overwhelm TT1 with his economy. He manages to attack right when TT1's natural is up again, with a 50 supply advantage. A similar scenario to the last attack occurs and tgun retreats after sniping the nexus again.
tgun takes the opportunity to heal his roaches outside of the natural before attacking again. The mothership warps in at the main nexus as the attack begins and TT1 is forced to cancel his nexus. tgun focus fires the mothership with his hydralisks but the mothership survives with red health. TT1 makes a mistake here of not cloaking his army as tgun hasn't made an overseer all game. Had tgun attempted to retreat, his hydralisks would've been too slow off creep. Instead, he tries to kill off whatever he can, but with better army positioning, TT1 manages finish off tgun's army without taking too many losses.
tgun finally expands to his third while TT1 takes his natural again, and the food gap has closed to about 20 now. Despite TT1 being stuck on one nexus for most of the game, he still has more workers than tgun because tgun invested so much into army production rather than his economy. Consequently, the game is still relatively even now. With no observers made yet in favor of more colossus, TT1 scouts along the right path on the map with a few stalkers and a probe and heads to the base at 4. tgun sees this with his zergling at the Xel'Naga Watchtower and quickly moves his army out to intercept the stalkers as they're retreating. TT1 shows very creative play here and recalls his stalkers to his mothership at the natural, and he saves himself from what would've been a game-ending move.
tgun gears up for another attack with a 50 supply advantage, but TT1 backs up to his mineral line again and places great forcefields that disallow tgun from engaging properly, especially with colossus in the mix. Knowing that TT1 is still on the back foot, tgun retreats and feels safe enough that he makes 16 drones and his spire. TT1 takes his third in the process.
Surprisingly, tgun doesn't make any corruptors, and instead, decides to max out his ground army with roaches and hydralisks, while TT1 is only at 140 supply. Since he's maxed, he takes the opportunity to attack TT1's third and right as the nexus warps in, it falls. Rather than retreating and pressing his advantage, he engages TT1's army despite all the forcefields and a vortex going down. After this battle, the supplies are at 117-107, with TT1 in the lead.
tgun takes his fourth base while reloading his army with roaches and corruptors. With 11 corruptors, he attempts to snipe off colossus before TT1 amasses too many stalkers and one colossus goes down while another one gets into yellow health. tgun hasn't made any drones since the last burst of 16 drones, and again, TT1 has pulled ahead of him in the worker count. tgun is practically maxed again and is positioned to attack TT1's third again. He does a great job of sniping off units with his corruptors before moving in with his roach army, and manages to kill the mothership and three colossus. However, all the corruptors die while four colossus still remain and tgun blindly attacks into a giant wall of forcefields. He retreats upon realizing that he can't continue the attack and TT1 successfully defends his third base.
Again, tgun makes a questionable choice in unit composition and maxes out his army with 62 roaches and 7 corruptors. On the plus side, his roaches are upgraded to 2-2 with 3-3 on the way, while TT1's ground is still on 1-1-0, with +2 weapons still on the way. For the first time in the game, TT1 has maxed out and moves out with a newly made mothership. The two armies meet at TT1's gold and TT1 places amazing forcefields down, again forcing tgun to retreat while picking off stray units. Unfortunately for TT1, tgun's creep spread is delaying his gold from being put down. TT1 scouts for a base at 9 and tgun attacks thinking he can catch TT1 out of position. Things backfire for tgun as a vortex effectively swallows his whole army before doing any damage.
TT1's army dances around the vortex, and as soon as it's over, tgun retreats knowing that he can't possibly engage TT1's massive deathball. Again, tgun refills his army with roaches and corruptors and attempts to deny TT1's gold base while it's warping in. 11 corruptors manage to pick off the damaged mothership and they start working on the colossus, but there's just too many stalkers. With brilliant forcefields again, TT1 stops the roaches from even reaching his army. tgun does a very questionable move here, turning around and attacking into the forcefields after he looked like he was going to retreat, essentially donating free roaches to TT1. tgun swings his army around to TT1's third base but turns around again and loses all his roaches to TT1's army.
Instead of making more corruptors, tgun switches back to a hydraroach army. While TT1 positions his army to defend his upcoming 5th base at 9, tgun swings around the right path and goes directly to the natural of TT1, but turns around when he sees the protoss army coming. tgun's army can't engage TT1's army directly so he's attempting to catch it out of position, but it doesn't go as planned as TT1 attacks towards tgun's gold. tgun tries to make a good concave but ends up attacking into the choke after TT1 blinks his stalkers back. With another set of amazing forcefields, TT1 locks in tgun's army.
TT1's army moves towards the natural of tgun to meet a group of 65 reinforcing roaches, but they eat a vortex and are wiped out shortly thereafter. tgun is forced to leave the game and TT1 barely inches out a victory after a grueling 36 minute game. tgun was ahead for a large portion of the game, but he wasn't able to secure his advantage. If he had played safely and expanded/droned up instead of constantly trying to end the game, he would've had a much easier time in the lategame. The only time he ever had more drones than TT1 was when he made that burst of 16 drones, but aside from that, TT1's worker production was always leading his. This game exhibits tgun's lack of experience in lategame ZvP, with some very questionable decisions and unit compositions. Overall, this game demonstrates why TT1 is considered one of the best protoss in America, keeping his cool in such a disadvantageous position and managing to shine with his army control in the lategame. This was a great game considering it was only in the Ro64!


Thanks for the recap Kinky!! There are many other great games from last weeks qualifier, and the qualifiers before that. Every week we take the time to trawl through hundreds of replays to bring you the cream of the crop in the TSL Qualifiers 'gg' thread. Be sure to check it out if you want to watch the best from the TSL Qualifiers without having to dig through masses of games.

We're down to our final qualifier on the European server. With many big names still below the cut off line this is going to be an extremely important week for everyone. Expect one of the toughest TSL Qualifier fields yet and some of the best games from the qualifiers so far. Don't forget that we're also announcing our Terran invites this weekend, an announcement you definitely do not want to miss.


---

This TSL is sponsored by PokerStrategy.com, the world's largest poker school and community. With hundreds of Poker VODs and an assortment of learning material in 18 different languages, PokerStrategy.com offers the chance for aspiring Poker players to learn from a beginner to a professional level. Sign up using TL's referral link.

Discuss with other fans in the TSL3 Forum.