Tournaments such as the World Electronic Sports Games and IEM PyeongChang shine a rare spotlight on StarCraft II players who live outside the traditional powerhouse regions. At IEM PyeongChang, I got a chance to talk to India's Demi about being his country's sole SC2 progamer and what it's like competing on the WCS Oceania circuit.
---
*This interview has been edited and condensed.
Wax: Could you introduce yourself briefly for those who aren't familiar with you?
Demi: My name is Varun Immanuel, I go by the ID Demi. I'm from Chennai in India, which is a country you may not associate with StarCraft because we don't have very many people playing it. I'm the only one that plays competitively from that region, so I play mainly the Australian qualifiers for WCS. Not many people might be familiar with my name— They may be more familiar with Probe, iaguz, or Seither.
When and how did you start playing StarCraft?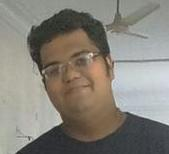 Demi is probably headed to a 1st round exit at IEM, but at least he'll get a non-crap photo out of it.
I was actually a DotA player initially
[note: WarCraft III version]
. One of the most stressful things in DotA is if you lose and it's especially your fault, it's really hard to digest that as a team. But in StarCraft, if you lose, it's on you, and I can kind of live with that.
I was actually browsing through videos on YouTube and I saw this match,
Mvp
vs.
NesTea
. I think it was the
BlizzCon finals on Shakuras Plateau
, where Mvp won the game with Snipes—when he killed all of Nestea's Brood Lords. I kind of liked that and just started playing, I took it from there. I got my Protoss to platinum and then played Zerg from there. I was maybe eighteen, nineteen back then.
There was an Indian community, there were a lot of tournaments here and there. I think the very first tournament I played was supposed to be bronze, silver, and gold, but the guy I played was actually a smurf. I mean, I didn't really care much, but it was a good experience for me, and the guy actually helped me a bit. I got to diamond as Zerg because of him.
Who were your favorite StarCraft II players at first?
I think the first person… I used to watch his stream daily, I think it was
IdrA
. I actually copied his entire hotkey layout, and I'm too stubborn to change it because I'm such a fanboy. I'm trying to make it work.
Why were you a fanboy? Because you want to play macro games? That's how you want to win?
Yeah. I'm not a fan of gimmicky styles or cheeses. I think it's okay to mix in cheeses in a tournament, against people who think of you as a macro player—you throw in a cheese and you throw them off.
How did you get to the point where you decided to go full-time pro?
I made the decision to go full time pro last year. I was doing a bunch of other courses and I was like, 'I'm going into StarCraft full-on and see how far I can push myself.'
After finishing University I went a little more into StarCraft, and I got GM on NA. Then I got coaching from people like PiG and Kane, and then I got Korean GM in three months in the mid-season, which is supposed to be the hardest time to get Korean GM on. So I felt pretty happy about that.
I was coming close to taking maps off really good people like PiG and Petraeus. That's when I thought that if I put more effort into the game, I could really beat them. I actually beat Petraeus in one of the WCS qualifiers—I got into the first round and I beat him, and I was so pumped. Then I ended up playing my teammate EnDerr and I lost to him 2-0. Then I had this loser bracket run where I beat Crimson, Probe, and I came SO close to beating King Kong, but I was pretty happy with that qualifier.
How has your progress been since going full-time?
So far… Last year has been pretty disappointing. I couldn't play in one WCS qualifier because top eight was a LAN finals, and I couldn't get my passport in time. Then I qualified for season four.
I don't think I've improved that much. For a time, me and
Kelazhur
were at the same level. Now he's up there, and I'm still down here. He's improved a lot faster than I have, which kinda sucks for me because I'd like to be up there.
You're practicing mostly on Korea?
Mostly ladder games. Customs here and there. If I'm struggling against a certain build or playstyle, I ask people to do the same against me.
Do you think your progress would be better if you could move or relocate for a while?
I was actually looking to train in Korea after IEM, because there's a long gap after Katowice. I was thinking if I could spend some time there, get better, and improve my game, it would be really helpful in the summer WCS qualifiers. But sadly, the house is booked, and I just have to go back home. The plan for me is to stream and have a good time, and not put too much pressure on myself.
How do you feel about representing India at IEM PyeongChang?
It's a really huge honor. I'm actually the first person to represent my country on such a huge stage. It's a really good feeling.
In India, before I got better, I feel the player I had a huge rivalry with was
raZiel
. He was an old WarCraft pro who transitioned into StarCraft. I remember watching his VODs against Socke at ESWC. I think he had a group with Socke, IdrA, SjoW. I remember watching those games, I was really intrigued by that. I was thinking one day I could be up there instead of him, and do a much better job.
What are your goals going forward in 2018?
I hope to qualify for a WCS event, that would be pretty cool. I think I'm placing well below where I can generally place. I'm tired of top six, top eight. I want to make top two, or even win the whole qualifier. I know I'm capable of it.
Our pirates question sucks, but if I don't ask it people will bother me about it. One of your loved ones has been kidnapped by pirates and is being held on a boat somewhere in the middle of the ocean. You can recruit three StarCraft II players to go with you on a rescue mission: Who do you take and why?
I pick
Yours
as my #1, because he's so strong. For the brains, I pick maybe
Probe
because he's the smartest out of everyone. Who else do I pick… I guess
iaguz
, just for entertainment.
Any final words or shoutouts?
Shoutout to my team OSCElite for supporting me since 2016. I probably would have left StarCraft if not for their support. Shoutout to my family who have been putting up with me, even though I haven't been getting the results I want. Shoutout to my manager Elusory. He's been with me since forever and he's very reliable. Huge shoutout to him especially.
---
You can watch Demi play at IEM PyeongChang, which begins on Monday, Feb 05 3:00am GMT (GMT+00:00). You can follow Demi and OSCElite on Twitter at @Demi_SC2 and @OSCELite. Also, check out his stream on Twitch.TV.