The TSL Qualifiers are just around the corner. Come Saturday, results and replays will be blazing across the front page for you all to gawk at. Due to the sheer number of games and the immense organizational task the Qualifiers impose on us, we will only be broadcasting a select few replays via Day[9]'s livestream.

However, we still want to hear what YOU have to say about the games, so, we invite you all to participate in the PokerStrategy.com TSL Commentary Contest!



Contest Details



We are going to be releasing all of the replays from the qualifiers held this weekend (including those casted by day). You may pick any replay from the pack and do a commentary for it. You are allowed to submit one entry for the contest! So make sure you pick the perfect game to complement your Brood War knowledge and one with plenty of action!

UPDATE: lot's of people have been asking if dual commentaries are allowed. Yes, they are allowed - but you'll have to split the prize between you!

Deadline for submission is the 17th of January at 23:59 KST

There will be a new thread once the qualifiers are over where you will be able to submit your commentaries which will include the rules for the contest.

Once all the submissions are in, everyone will vote on the commentaries. Anyone with a non-banned TL.net account with 10 posts or more is eligible to vote. Got two TL.net accounts with over 10 posts? Don't bother trying to vote twice, we know how to catch you! More information about the voting process will be released closer to the time.



Prizes

Winner may choose:
$100 USD or a Hwaseung Oz Jacket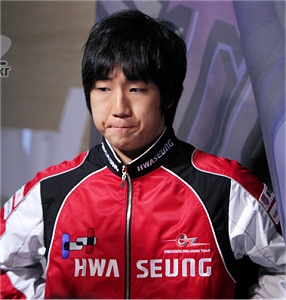 Want this jacket? Just win the contest!



Runner-up may choose:
$50 USD or a Hwaseung Oz Shirt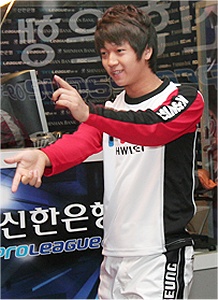 This shirt could be yours!



Many thanks to lilsusie for making the Hwaseung swag happen! For regular orders you can check out her thread here - preorders have started!. The winners will be announced on air during the first TSL Ro16 broadcast.

Best of luck everyone!


---
How to make VODs



These guides are brought to you by Diggity and Moletrap.



How to make commentary on a PC:



How to make commentary replays on a Mac:






---
This TSL is sponsored by PokerStrategy.com, the world's largest poker school and community. With hundreds of Poker VODs and an assortment of learning material in 18 different languages, PokerStrategy.com offers the chance for aspiring Poker players to learn from a beginner to a professional level.