[N]A Mostly Normal Game of Mafia
Grackaroni
United States9105 Posts
Grackaroni
United States9105 Posts
STAY TUNED FOR A GRACKARONI ANNOUNCEMENT
Grackaroni
United States9105 Posts
GRACKARONI FOR MAYOR


The Liquidian People are tired of the CROOKED "politicians" who make lots of "promises" and don't follow through. Behind closed doors they laugh at hardworking Liquidian citizens like FECALFAEST and ALAKASLAM.. The Ruling classes of Liquidia (Raging Rayn and Shady 'Hapa' Hauli) have dominated Liquidian politics for TOO LONG.

It is time for honest middle class Liquidians to FIGHT. As your Mayor I pledge to CRUSH the "opposition". The night after my election I will consolidate power by executing my opponents. We will appropriate resources and distribute the spoils to all hardworking citizens (campaign supporters).

It is time we have a politician who stands up for working class Liquidians. We are not going to let the Liquidian political elites win again. This is a movement. People are standing up across Liquidia and saying, "I'm going to vote for Grackaroni and this is not an advertisement. Can I have my 50 bucks now?"

And I agree with those people. Together we are united. Together we have the power. Together we will vote Grack.



##Vote Grackaroni
Grackaroni
United States9105 Posts
On November 24 2020 06:16 Alakaslam wrote:

Yes

BUT THAT's NOT ALL! I will also promise to be productive beyond the mayoral role. I just don't want someone so good at the game that they get arrogant and do their own will getting elected instead to be honest.

What more could a mayor honestly promise though? To use the bodyguard? Like -_-

But let me read mayoral details again, maybe I am missing something.


I hear you and I share your concerns.

I recall another time when a past Liquidian mayor, let's call them HolyPear for purposes of anonymity, lynched the runner up for the office, PALMAR, against the wishes of his own constituents.

I beseeched him: "DON'T KILL PALMAR, HolyPear!!!!!" I said. But it was too late. HolyPear sliced through Palmar like a soft fruit. The crowd turned on Mayor Pear. "I"ll have your STEM for this!!!" they shouted. I tried to calm the crowd. He's not mafia; he's just a scrub!" But the crowd pushed for vengeance. By the next day his green juices were spilled on the floor of the town hall.

And so ends the tale of HolyPear. A cautionary tale, but one with an important lesson. Grackaroni was right. We would do well to listen and trust in Grackaroni, who is best known for his even-headed judge of character, or else we may be forever doomed to repeat the mistakes of HolyPear.
Grackaroni
United States9105 Posts
On November 24 2020 06:47 raynpelikoneet wrote:
Okay, we'll see about that later on then. Then i am also not gonna post the follow up i was going to yet.

Yes that's the reason i am reading him town so far. The read is as strong as any half-an-hour-to-the-game-read can be. So yeah, not strong but the strongest i have so far.
You are right i am. Because honestly i want either him or me to be the mayor.
I dont really care which one in case he is town. Because of two things i think that; One, the mayor has a bodyguard. In case hapa is town and mayor he becomes even "more very very valuable" asset to the town as it will take at least two night for mafia to get rid of him. I obviously also think i am better than anyone else (or at least on par) so the same goes for me.

Two, you have a tendency to "drop out" at times and/or forget/fail to send in actions/properly read the game, and therefore i can name other people too that would in my opinion be more valuable as mayor in case they are town. I also dont like you take on the pardoner, but i dont think that means anything towards your alignment. Pardoner should pretty much never use the power. Period.


Right on cue the crooked political elites (Raging Rayn) is trying to keep power away from the working Slams.

The Liquidian people are tried of the same old political elites killing off hard working/hard to read Liquidians. They're killing off our Grackaronis; they're killing off our ShoCkeyys; they're killing off our Trfels; they're killing off our Ticktocks. The Liquidian people are dying at the hands of crooked elites. It is time to FIGHT.
Grackaroni
United States9105 Posts
On November 24 2020 09:15 Alakaslam wrote:

Well

Yeah which is why you wanting it to be you or him was sus as hell but then Trfel came and put his pants on his head and shat on the carpet so I was too busy going "wtf" at that.

Plus the occam's razor hamblin's razor whichever one.


Occam's razor is that the simplest solution is often the right one.
Hanlon's razor is to not attribute things to malice which could be attributed to ignorance.

I don't think that would apply in a mafia game though.
Grackaroni
United States9105 Posts
I'm a bit surprised you're going for mayor. (I'll have to break character for a second) If you're just looking to kill whoever Rayn/Hapa says wouldn't it make sense to give the bodyguard to one of them.
Grackaroni
United States9105 Posts
On November 24 2020 09:57 Hapahauli wrote:
Regardless if you take offense or not, that was uncalled for on my part. I do feel as if the "theme" of our last few games played is that you attribute certain qualities to my very early-game town plan, I do not meet those "expectations", and I get called mafia for a longer period of time than I would prefer.

It is a bit of a self-meta thing, but I tend to dislike making any sort of concrete reads in the early game unless I am very confident in the read. Once I articulate a read, I find it very mentally difficult to go back and re-evaluate it seriously. Hence, I keep my reads "notepad", but I do avoid posting every little one in thread, lest I inadvertently commit myself to a town read for bad reasons.

Regarding Mayor... I kinda don't want to run? It's a lot of responsibility, and I tend to enjoy games more where I am not forced to take a leadership role. If it becomes apparent that there is no good choice for mayor, I will likely campaign for myself. But I'd like to avoid that if possible.


I almost never make early reads unless I get the sense that I'm on track to be lynched if I don't start taking stances.

I just don't tend to get strong feeling from the first few things people post unless something strikes me as exceptionally out of character or inconsistent.


Grackaroni
United States9105 Posts
On November 24 2020 12:14 Alakaslam wrote:

But I saw Will too!

He is headstrong. UK lawyers be like dat


I don't think he's a lawyer. Or at least the last time I called him a lawyer he denied being one.
Grackaroni
United States9105 Posts
On November 24 2020 13:57 Trfel wrote:



Commiseration
Grackaroni
United States9105 Posts
On November 24 2020 14:06 Trfel wrote:
Hm.

Because to me, it seems very out of place. No one asked you for any reads or what you thought about early game reads. It doesn't read like you're defending Hapahauli or his statement, the only relation is that Hapahauli's post is quoted. And to top it off, you threw in a wishy-washy backsies clause at the end.

And while me and my microscopic vocabulary had to look up the definition of commiseration, I don't really see how it fits that either, or why that would even be needed here.

One point I could forgive, but all together it seems like quite a strange post to me.


Hapa's statement is fine with me. I understand not being a player who jumps the gun with early conclusions.

I'm not sure what you're on about with your backsies clause I was just relating my own experience lol. To be honest I think you're trying to dig yourself out of a hole from how you were percieved earlier.
Grackaroni
United States9105 Posts
On November 24 2020 14:23 Trfel wrote:


A pointless post doesn't guarantee someone to be mafia, but I'm happy to jump on it for now. I don't think I need anything else from you at the moment, I'll see how you play and continue to evaluate.


Rayn called out one of your posts and Slam says you shat on the carpet and all of a sudden you're yelling about my backsies and acting tough.

I don't really care about Hapa's post one way or another. If he had said that pre-game I would have responded the same.
Grackaroni
United States9105 Posts
On November 24 2020 14:33 Trfel wrote:


I'm not yelling and I'm not acting tough, I'm not even being tough? I'm deeply confused here. Though if I did something to upset you, I truly am sorry, that was not my intention at all.


Meh that's fine.

I don't understand part of your accusation but I think perhaps I misread the end of your post as a bit of showmanship like you're overly playing to an audience.
Grackaroni
United States9105 Posts
On November 24 2020 14:52 Trfel wrote:


Do you have any thoughts on Alakaslam and/or why I have a town lean on him?


I don't understand what you mean when you say I threw a wishy-washy backsy-clause in my post, though I don't think you understand the intention of my post to begin with. I wasn't weighing in either way on Hapa's alignment. I was just sharing my own feeling about being expected to make early game reads.

For your Slam read I don't agree. It seems like Slam is earnestly trying to become mayor but it seems a bit out of character to me. He pretty frequently tries to lynch himself to avoid being in LYLO as town so I don't know why town Slam would want to place extra responsibility on himself to decide the lynch all by himself.
Grackaroni
United States9105 Posts
On November 24 2020 21:51 Jockmcplop wrote:


Somehow I missed this post when i first read through the thread.
You get +town points and a vote from me.
grack for mayor!
Drain the swamp!



A 2nd vote.

I think this may be my most successful Mayoral campaign yet.
Grackaroni
United States9105 Posts
On November 25 2020 00:28 Tictock wrote:
Going to get some sleep finnaly.

This is the post that makes me want to lynch FF


He had made several posts before this, so why is he making apologies and excuses. His next post even suggests he remembered he was running for mayor.


lol have you been playing WoW since the start of the game?
Grackaroni
United States9105 Posts
On November 25 2020 00:42 Hapahauli wrote:
@ Jock

I have noticed that you have been critical of Slam's "joke" candidacy.

Why then are you voting for Grack's campaign?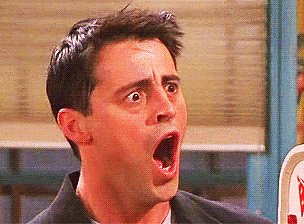 Grackaroni
United States9105 Posts
Is Rayn also not planning to run for Mayor?
Grackaroni
United States9105 Posts
On November 25 2020 00:34 Hapahauli wrote:
Trfel and Slam strike me as very town on a second readthrough.

Slam is noticeably posting "lighter" and "happier". I wasn't really convinced with the read, but having looked through some previous scumgames of his this morning, my confidence interval is pretty high on his alignment.

Trfel's posting is also dead-on with his previous town games. His entrance shows he is reading the thread. He also has this "peculiar" way of making his reads as town, which I will elaborate on if I feel he is in danger of getting lynched. I think he has also appropriately pinged Grack's posts, as well as Rayn's relative passivity, which shows a degree of careful reading in the early game

Grack's entrance to the game is a lot of bravado and not a lot of substance. The mayoral "campaign" can be interpreted as anything. His interaction with Trfel strikes me as scummy, because he spends time implying that Trfel is mafia without actually concretely saying anything.





Vivax's entrance is uninspiring and scummy, since he makes 6 pointless posts about reads that he's not read enough of the thread to be confident on.


The reason is that I didn't like the way he was construing/attacking my post. To me it seemed like he just decided he needed someone to attack at that moment and that I'd make a good target.

I guess I view the game differently since I make lots of posts without any bearing to reads on the game or posts that are outright shitposts.

I'd be curious in what you mean by him appropriately pinging my post though. You feel that what I said had no relation to what you said and think I was being too wishy-washy by not saying that I'd never post a read early on?
Grackaroni
United States9105 Posts
On November 25 2020 01:37 Vivax wrote:
Grack have you arrived to anything conclusion-wise in regards to Trfel?

Or any other player for that matter. Feels like now you're just sitting back waiting to see what gets thrown at you.


I really just don't get quick reads the way other people tend to do. I actually spend a lot of time reading too funnily enough.

You're right that Trfel seems pretty comfortable when talking about me/Rayn but I do think his opening post was an uncomfortable one.

I expected to be scum reading Jock going into a filter dive but I came out thinking his point on Trfel is actually a good one. Trfel seemed like he really wanted to push out his read that Slam was approaching his mayor run in a townie way, but then at the end he's waffling because Slam is being persistent?

The only thing I'd feel pretty strongly so far is that Hapa is town.