Editor's note: As my last post was quite a success for my goals. I try to make another one.






-- LIVE REPORTS FROM PAGE 6 --


Maps & Predictions



As my knowledge of TvT is small, and i barely know any fact about
fOrGG i just tend to go with statistics as known in TLPD.







Hype


As this thread is a bit late, i don't have much to show off with!

+ Show Spoiler [Images] +
Flashing: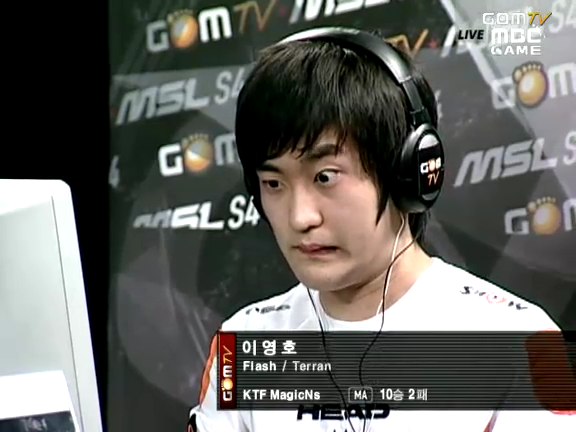 GoodGame:


+ Show Spoiler [Poll] +




Watch the live stream!


This will be epic for sure! It starts on the 17th of july at 18:30 Korean time. I hope you will all be in the IRC channel and be hyping like every one there. The more people the more fun!


Yaoyuan should work, with some delay to the Daum stream. Works only in Internet Explorer and requires the TVAnts plugin (download)

The games will also be watchable via the Daum player (guide). If you receive an error message, refresh the page and/or change the streaming room.

R1CH might have an great solution to watch. You can find him on the (IRC Channel).





Results


The answer to the most important question is inside the spoiler. Ofcourse the question im talking about is who will face Jaedong in the Finals of the MSL 2008. Some already posted they want Flash vs Jaedong, or they don't see fOrGG see taking even one game! I, myself, am not so sure.. I think fOrGG has an better TvT then an average Terran, but then again, Flash can't be qualified as an average Terran player.

+ Show Spoiler [This holds the results] +

fOrGG

1 <Athena> 0

FlashfOrGG

2 <Tiamat> 0

FlashfOrGG

2 <Othello> 1

FlashfOrGG

3 <Colloseum> 1

FlashfOrGG <Athena> Flash+ Show Spoiler [Recommendation] +

I'd only recommend game three. The others were kind of cheese like games by fOrGG. But he did it well though.



Have fun

(Hope you liked it)