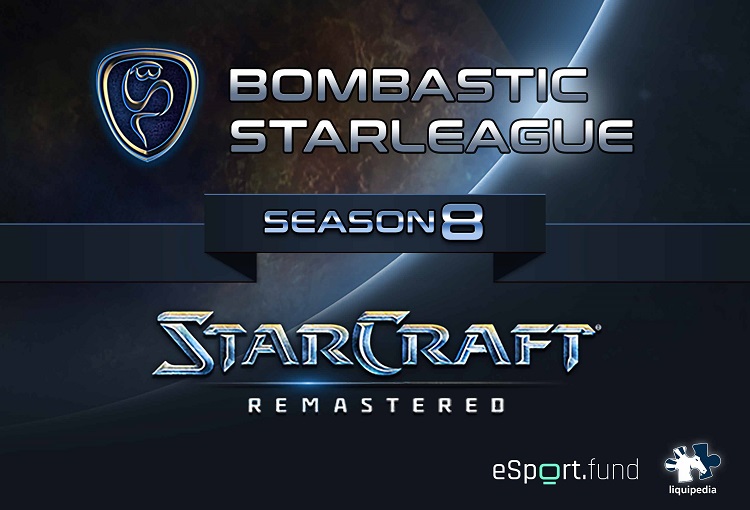 Ro8 Preview
(starts in )
Different Year, Same Outcome?
by Ty2


eOnzErG


Dandy
Dandy and eOnzErG's bouts are few and far between, but they do meet in the rare BW Jeez Weekly game and more recently in last week's BWCL semifinal playoffs, where Dandy lost 1-2. The upcoming match isn't the first time they've met in the Ro8 of a BSL either. In BSL5 over a year ago, eOn won 3-1 over Dandy, and went on to win the tournament.
From the handful of games they've played, there's an obvious pattern. eOnzErG typically gets the better of Dandy's razor-sharp aggression and runs special strategies that stump Dandy's cookie cutter +1 5-rax. In general, it seems like that's the winning recipe against Dandy that exploits his two biggest weaknesses: his lackluster defense and decision making against micro-intensive aggression, and his trouble adapting to builds outside of the 3-hatch muta mold.
From such weaknesses arises a slight mechanical edge that eOn can exploit to run away with the game, especially if Dandy goes for a build outside of normal bio play. However, Dandy is best known for his mental tenacity and crisp mechanics that wins any war of attrition in the mid to late game. Occasionally, eOnzErG's occasional bad decision making reverses fortunes, and in the case of a subpar or even playing field in the late game, Eonzerg is at serious risk of dying a slow death. But that seems unlikely here.
Prediction: eOnzErG 3-1 Dandy
A Flash in the Pan?
by Ty2


G0rynich


Hawk
g0rynich strides into the Ro8 advancing first from his Ro16 group where he unexpectedly beat trutaCz 2-1. g0rynich, whose ZvZ usually falters against top players, truly showed flashes of brilliance in his play against trutaCz. This isn't the first time g0rynich has pulled off uncharacteristically exceptional ZvZ play before though. In the greatest upset of BSL, he beat eOnzErG during BSL6 in the Ro16 in a climactic final match only to lose underwhelmingly 1-3 in the Ro8 against trutaCz.
Now g0rynich is again in the Ro8 facing a Zerg, but will history repeat itself? Or can he relive his Ro16 form to overcome the American hope, Hawk? Whereas g0rynich walks along an already trodden path, Hawk is blazing a new trail for himself as a first time BSL contestant.
g0rynich's apparent overreliance on the 12 pool can seriously hurt his chances against Hawk. Hawk meanwhile boasts a well-rounded repertoire, and is an even match for Gorynich. Hawk usually plays safer 12 pool and 12 hatch builds himself, so ZvZ plays will center around subtle droning and linging differences as well as muta/scourge micro.
Their similar ZvZ styles will result in games that are close fought and attritious. For such evenly matched players though, slight risks may have to be taken, but the risk of a more technical play may be folly.
Prediction: Hawk 3-2 Gorynich
Dark Horses
by TaardadAiel


TT1


Avi-Love
Both TT1 and Avi-Love appear to be in scintillating form lately after overcoming some very stiff competition to earn their place in the elimination stage. After topping his Ro24 group, TT1 lost to Dandy in the Ro16 and advanced from the loser's bracket, eliminating Jaeyun with a 2-1 score in the process. For his part, Avi-Love was placed in the group of death in the Ro16 after advancing first in the Ro24, and he rose to the occasion and topped this group too. He won 2-0 against spx and then turned the tide against Dewalt to ultimately prevail 2-1 in a breathtaking series and produce one of the bigger upsets of the season so far.
TT1's results in the last several events he's participated in are no less impressive than his run to the Ro8. His most recent high-profile PvZ loss was to fellow Canadian DragOn in the NAASL back in December, but he's won all of his other tournament matches versus Zerg in the past few months. He has powerful tools at his disposal: strong macro, the ability to leverage pressure, and sharp mid game timings. In his games versus Jaeyun, he never allowed the American Zerg to make use of his own formidable mechanics, and closed both games around the 12-minute mark with impeccable pushes.
TT1 did drop a game in that series by succumbing to the mind game of a speedling all-in with a July-like drone drill on Crossing Field (a seemingly safe macro map). TT1 went for a fast Nexus and subsequently died to unexpected aggression. If anything, it shows that TT1 is still vulnerable to certain strategies.
And exploiting all and any means to gain an advantage is the name of the game for Avi-Love. In all his series so far in the BSL, he's combined his characteristic early aggression with the patience to build up an insurmountable lead. He's been somewhat under the radar as far as other major events go, but he's been a valuable asset for team ReV in the STPL and BWCL.
The Danish Zerg has an uncanny ability to tailor his builds to bring down a specific opponent. Along with smart use of well-timed aggression, his preparation is the most dangerous weapon in his arsenal. Both spx and Dewalt ultimately fell victim to Avi-Love's cunning, but they managed to stabilize after being forced into a disadvantageous position and posed a threat for far longer than should have been possible. Allowing the game to go late might prove fatal for Avi-Love against a veteran like TT1, whose mechanical prowess and presence of mind might easily bring him back into the game.
TT1 finished the ladder stage of the tournament at 5th place, so he's allowed to decide if he'll veto and pick maps first. Considering Avi's tendency to carefully prepare builds, this is a significant advantage for the Canadian Protoss. Ultimately, however, I still expect Avi-Love to outmaneuver him with his disruptive style and come out on top.
Prediction: Avi-Love 3-1 TT1
An Old Friend
by TaardadAiel


Bonyth


trutaCz
There's not much need for an introduction of either of these players. Both are highly decorated, extremely talented veterans at the top of the foreign StarCraft food chain. Bonyth won the Corrupted Cup, and trutaCz is the defending BSL champion, the two biggest international individual events.
Bonyth comes into the Ro8 after comfortably advancing first from his Ro16 group. Despite being seeded because of his third place finish last season, he participated in the ladder stage of the tournament anyway and finished third just behind eOnzErG. He looks to be in the best form of his career so far, and that is saying a lot. He enjoys playing a style of relentless aggression with his near-perfect micro and awareness. He is quick to adjust to intelligence, diligent in scouting, and ruthless in punishing any mistakes he discovers. Few can walk into a matchup against the Polish Protoss without fear.
trutaCz, however, is likely one of them. Bonyth's fellow Pole has competed alongside him for years. trutaCz prefers a style that closely resembles that of his opponent which boasts great micro, good reads, and quick reactions too. He ranked considerably lower on the ladder stage, however, and has not been too active lately (in fact, he may be looking toward retiring after the BSL—assuming there is such a thing as retiring from StarCraft). trutaCz had some trouble qualifying for the Ro8 after an unexpected loss to g0rynich in his historically strong ZvZ matchup, although he made short work of up-and-coming Canadian Zerg cRoSs in the decider match. He'll no doubt practice heavily for his match with Bonyth, but I feel his form has declined slightly since Season 7.
All that notwithstanding, trutaCz is still a fearsome foe. Bonyth's statistically (although that can be misleading) weakest matchup is PvZ. Still, Bonyth has been getting the better, and there is no reason to expect him to underperform now. He also has the advantage of choosing if he prefers to veto and pick first, too. The styles of both players lend themselves to volatile games with micro-intensive engagements rather than cunning builds, but I expect to see Bonyth coming out on top after a violent, dynamic series.
Prediction: Bonyth 3-2 trutaCz
---