We're back.
Get ready for some epic Brood War.
Register Here
Registration opens: Saturday, May 04 7:00pm GMT (GMT+00:00)
Registration closes: Saturday, May 11 4:00pm GMT (GMT+00:00)
Registration for the next two qualifiers will re-open next week

And now, the Legacy Continues...

Brood War is an eternal game. Released over
15 years
ago, what was developed as the evolution in the RTS genre has become much more than just a simple pastime. Birthing an incredible community, it has inspired and ignited the passion of gamers world wide, men and women who dream of realizing the goal of being the best in their country and living up to their potential.
At the beginning of this year, TeamLiquid journeyed to the foreign Brood War community to once again nurture this passion, by announcing the creation of the TeamLiquid Starleague. Since then, we have
completed
the first leg of that journey, one that ended with well-reputed Zerg Sziky taking the crown. Now is the time for us to take the next step and gather the best the foreign community has to offer, to see who is the best among us. Now is the time to get ready for
Season Two
.
The action starts next weekend, and thanks to you all for taking this trip with us. We couldn't do it without you.
Prize Pool
The second season of TLS will have a prize pool of
$500
.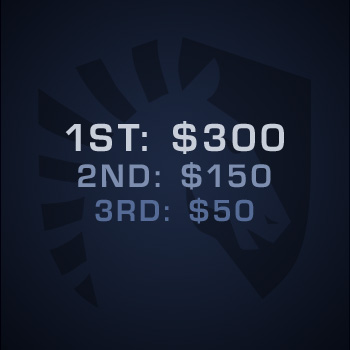 Remember that this will be followed by one more tournament of the same size and prizepool. Following this there will be a championship event with
$2000
up for grabs!
Format
The second season of TeamLiquid Legacy Starleague will have a similar format to the first season. This time we'll only have four qualifiers, because players who reached Round of 16 in TLS S1 will be seeded to the Round of 24 this time around. Additionally, top four places from TLS Season 1 will be seeded directly into Round of 16 in Season 2.
Unlike TLS S1, now
only winners
of four qualifiers will be seeded directly to the Ro24. The remaining eight players from qualifiers will be filled based on points accumulated during the qualifiers. Joining the players who qualify through qualifiers will be 12 players who were at 5th-16th place in the TLS S1.
Another change from TLS S1,each Ro24 group will be played with best-of-1 and each Ro16 group will be played with best-of-3 Dual Tournament (ODT) format, seeding players into an eight man best-of-5 single-elimination bracket.
Qualifier Information
TLS S2 will have a total of four qualifiers. Next weekend we will be holding two qualifiers. The remaining two qualifiers will be held on the 18th and 19th. The games for this week's Qualifiers will be held:
Saturday, May 11 4:15pm GMT (GMT+00:00)
Sunday, May 12 4:15pm GMT (GMT+00:00)
Check-in
for each Qualifier starts at
15:00 GMT (+00:00)
, and closes at
16:00 GMT (+00:00)
on each day. Be sure to show up and be ready to play your matches!
As mentioned earlier, there are 12 places attainable through 4 open qualifiers. 4 positions for the winners of each qualifier, and another 8 to those who earn their place through the points system.
Remember that
only one
player makes it out of each qualifier this time so the finals are of extreme importance. There will be a one week break after the qualifiers and Round of 24. In this week, we'll do a group selection and decide tiebreakers, if necessary.
Full rules and details including how points and tiebreaks are handled can be found on the
registration page
, as well as
posted below
. It is your responsibility to read and adhere to these rules.
Schedule
We will have two weeks of qualifier events for the main portion of the tournament, followed by a short break before the Ro24 begins. The first qualifier begins May 11, so get ready.
Qualifier Dates
Qualifiers are played at
16:00 GMT (+00:00)
.
May 11. (Sat) - First qualifier
May 12. (Sun) - Second qualifier
May 18. (Sat) - Third qualifier
May 19. (Sun) - Fourth qualifier
Tournament Broadcasts
Tournament broadcasts are at the
19:00 GMT (+00:00)
.
May 11. (Sat) - First qualifier
May 12. (Sun) - Second qualifier
May 18. (Sat) - Third qualifier
May 19. (Sun) - Fourth qualifier
Jun 01. (Sat) - Ro24 (Groups A and B)
Jun 08. (Sat) - Ro24 (Groups C and D)
Jun 15. (Sat) - Ro24 (Groups E and F)
Jun 22. (Sat) - Ro16 (Group A)
Jun 23. (Sun) - Ro16 (Group B)
Jun 29. (Sat) - Ro16 (Group C)
Jun 30. (Sun) - Ro16 (Group D)
Jul 06. (Sat) - Ro8 Part I
Jul 13. (Sun) - Ro8 Part II
Jul 20. (Sat) - Ro4
Jul 27. (Sat) - Finals and 3rd place match
Tune in this weekend,
Saturday, May 11 7:00pm GMT (GMT+00:00)
and
Sunday, May 12 7:00pm GMT (GMT+00:00)
, for the opening set of qualifiers. Time to continue the legacy.
TwitchTV is the world's largest video game entertainment and chat community. TwitchTV features the top gaming personalities, players, tournaments and commentary, in addition to the most active and interesting discussions around video games. TwitchTV provides publishers and advertisers a platform to create long term engagement and commitment from gamers.
Learn more at
www.twitch.tv
Razer has been a pioneering supporter of e-Sports since its conception. It is in our blood and we are driven to further the culture of professional gaming in all that we do. We work hand in hand with our pros to forge weaponry for the players who stake their livelihood on podium placements. Our gear is designed to perform flawlessly in high-stress tournament conditions where winning is everything and mistakes cost championships. Those who compete with our equipment will attest – We live by our words: For Gamers. By Gamers.
For more information, please visit
www.razerzone.com