---





Enlightenment



Flash made an amazing proclamation a few weeks ago during the weekly TV program called 뒷담화 (Dwit-Dam-Hwa, http://www.teamliquid.net/forum/viewmessage.php?topic_id=121269).

There, he proclaimed to the world,
"I have attained …enlightenment."




"I really entered a state of nirvana. I have transcended above all that starcraft can offer"

Though this was an amazingly brazen and shameless remark, Flash was completely serious and composed, without a hint of comedy in his face as he proselytized his reaching of nirvana to those around him as well as thousands of viewers who tuned in to hear the words of the ultimate weapon.

Of course, we had heard something similar to this before. Just a few years ago, a certain programmer said on camera that he now knew and understood everything there was to know about starcraft after hundreds, thousands, even tens of thousands of hours of practice.

We all know how that ended up. So just what makes Flash's ascension so different?


---
A Flash of Insight
Flash once mentioned that he learns something new at least three or four times every week – or was it dozens of times every day? Though my memory fails me regarding the specific interval, what I can be sure of is that this experience of learning something new, can't be much different from the same experience that we all go through as we play starcraft over the years. Just as we deepen our understanding through studying, increase our skills by playing sports, learning new tricks of the trade while playing games, Discovering elegant solutions to complex puzzles as we try the same stage over and over again…

Indeed, all these things may broadly be described as a momentary attunement with the nirvana, a modest enlightenment in our daily lives.


Perhaps Flash's Enlightenment, then, could be things like…

"Oh, if I want to cheese, it's better to take 4 scvs rather than 6. Instead, it'll help me towards midgame if I push my barracks forward a bit more to increase the marine pressure."
"This is the best timing for upgrading siege if I'm going barracks-double command. I can use gas most efficiently if I build an armory at this population mark.
"This is the best turret placement to defend against both dt drop and reaver drops simultaneously."
Obviously, all these statements are something that I pulled out of the blue, a mere mortal's attempt to imagine what goes on daily in Flash's mind.

Conceivably, the enlightenment that Flash says he achieves dozens of times every day means that he is learning how to become just "that much better" at starcraft each time. In other words, he is learning how to achieve victory in the most efficient manner, continuously aiming for a better tomorrow than yesterday, constantly challenging himself today and relentlessly aiming for those fleeting moments of enlightenment.

And thus tens, hundreds, maybe thousands of such flashes of insight allow him to evolve, to become a better player, to be able to play starcraft just a bit better than yesterday.

He can now play just that much more relaxed than before.
He can play just that much more comfortably, just that much faster than before.

Though Flash's declaration may sound familiar to some of us, his words do not ring hollow like those that came before.

The ambition to become better at starcraft,
The lust for victory in any match,
If you lack these qualities, then you will fall behind even if you currently sit atop the hierarchy of power.




---
Flash's Style

Overpowering the enemy with amazing multitasking and overwhelming hand speed
Devastating the enemy with unbelievable control and unforgiving offense
Slowly tightening the noose around the enemy's neck with ruthless decision-making
Driving the opponent out of his mind with endless harassment all over the map
Playing the opponent directly into your hand with an airtight strategy from the early game to the endgame
Striking at the enemy with a surgically precise timing sense, hitting them with unstoppable force and ending the game in one shot

Etc etc

Within the world of starcraft, there are countless variations of obvious and not-so-obvious playstyles unique to every pro gamer. No one style can be said to be any better than the others – but if a player can understand and take into heart even one of these many styles, it can be come a powerful weapon in his arsenal. Unfortunately, if the player does nothing but pursue a single style, the enemy can easily prepare a countermeasure against him. And thus, many players not only train in the styles that they are most comfortable with, but also strive to embody other styles such that they can strike with their most powerful moves the moment they sense an opening.

In starcraft, a style primarily affects the players choice of a build order more than his use of any individual set of units. Thus, a player with mastery of many styles mean that player can easily transition from one build order to the next without entering into uncharted territory.

If ever there is a player that has mastered all styles, that would mean that the player practically has no style – it is the culmination of everything that a player can aspire towards, the ability to execute any build order and strategy with mastery and finesse.







---
From Guess Hitter to Enlightenment

When Flash first won a star league two years ago, he was derided as one that can do nothing but cheese, The Korean community gave him the nickname, "guess hitter," for always playing a game by doing the best cheese possible for any given map, then hoping for the best. Though even then, Flash still was one of the top three Terrans in terms of his basic micro and macro as well as split second decision making, but he was primarily known for planning and executing extremely abusive builds that were custom tailored toward the specific opponent on the specific map that was at hand.





Flash was so happy after he succeeded in his cheese during his first televised match

Obviously, this style had several weaknesses that made Flash prone to breakdown whenever things suddenly went out of the "expected," into the unknown.

For instance, even if Flash prepared an abusive build order that took advantage of openings in what he expected the opponent to play, if the same opponent took out an even more of an "all – in" and threw Flash's timing off, he would break down like any other B-class player.

Further, if the map was extremely unfavorable towards Terran, it would be difficult for Flash to prepare an abusive build order. This was especially the case when he went against players with same or similar skill level, as they would not easily lend themselves to openings in their play that Flash could take advantage of.


Of course, these weaknesses doesn't mean "guess hitting" became instantly useless, but it did mean that it was very vulnerable to any sudden wrench thrown into the match, where the prepared build + basic micro just wasn't enough.


Many players dwell upon whether he should improve his strengths or shore up his weaknesses. Though this doesn't mean he will completely forsake working on his strengths just to improve his flaws, it does mean that the players have to make a decision on which area he will focus on, which area he will invest the limited time and mentality towards.




A young flash, before he became the child labor terran

Even when he started as a practice partner, Flash was notable for his boundless ambition and persistence. He knew that he was no worse than the top players of the time, and dreamt big, towards world domination. And within just one year after his debut, he achieved his dream by capturing the trophy and proving his talent.

But even Flash's determination and ability did not give him an easy road in the harsh jungle of individual leagues where bullets flew everywhere. The title of a starleague winner carries with it great honor. Though its benefits definitely outweigh its drawbacks, a starleague title still carries with it the inevitable pressure that comes with the name and paints a big target on your back that all other players aim to overcome.

Flash was completely outplayed by ForGG.
Flash was eliminated in the individual league by zergs led by Jaedong.
After the title, Flash lost Bo3s against Kwanro, Luxury, and GGplay on his way to another elimination.
Once he even failed to survive in a group with 3zergs.

The same was repeated against tosses, with flash losing two games in one day against (then) masters of PvT Stork and Jangbi, and eliminated his team from the playoffs of the pro league with his loss against Kal's Dt drop.

Of course, Flash still boasted an impressive win rate and remarkable skill, but he often suffered defeat in those critical moments in individual and pro leagues.

A common thread can be seen among these losses. If Flash brought out a pre-determined build, it was countered and he paid the price. If he blocked the opponent's counter and tried to get it to lategame where his macro could shine, he could not overcome the deficit he suffered during early game and still lost in the end.

Though practically all losses can broadly be attributed to the above two reasons, the fact that someone as skilled and full of confidence as Flash could lose like thus could only mean that either a) his style was being completely seen through by the other players, or b) the loss was simply preventable and Flash did not play his best.

It is simple to improve your skill.
You just have to reinforce your weaknesses and maximize your advantages, all the while improving the range and depth of strategic understanding so you can be prepared for any situation that may arise.

Of course, this is much simpler said than done, and hence flash wallowed in the "merely S-level" crowd for over a year.

But Flash has now finally made the impossible, possible.

He. Was. Enlightened.







---
How Flash Changed


A parody of the Japanese anime, Girl, the ultimate weapon Notice the "Deicide" button down in the right.

The moment of Flash's awakening can be traced back to his game versus Hero in MSL Survivor. In that game, Flash gave up on the fast factory play and instead aimed for a fast barracks to strengthen his early marine production and eventually hold off, if not completely stop, the mutalisk harass.
This strategy is now often called the "Off-rhythm Mamarine push" by Koreans, and can be most easily described by a boxing analogy.

There are a variety of guard moves in boxing, such as blocking, slipping, guarding, ducking, weaving, side stepping, clinching etc.




The ubiquitous Manny Pacquiao, perhaps pound for pound world's strongest fighter right now


"Blocking" in boxing is stopping the opponent's attack just before it hits a critical point of your body by putting your own hand or elbow in the way.

The typical Turret placement followed by marine focus fire control can be compared to the "blocking" of zerg's mutalisk harass.


It was commonly thought that a strong block is the best defense against mutalisk harass, and many strategists more skilled than I investigated different build orders and/or management styles to improve this defense. Fantasy's fast factory followed by various management styles, a fresh wind in a stagnating TvZ strategy world at the time, was the result of trying to find the most effective way to conduct the "blocking" of mutalisk harass and launch a strong couner.

"Guarding" in boxing means obliterating the opponent's punch while it is in it's path, and "pinning" in boxing means realizing that a punch is coming and pre-emptively putting down the opponent's arms before the punch can occur.

Flash's "Off rhythm marine push" can most closely be compared to this guarding and pinning skills in boxing.


The basic idea is that rather than suffering through endless amounts of mutalisk harass and letting zerg dictate the pace of the game, why not just pre-emptively destroy the timing window typically available by zerg for mutalisk harass?

As shown in his game vs. hero, the fast marines could intercept the mutalisks in the middle of the map, forcing a trade and acting as "guarding," or can do a pure stim rush against greedy zergs and destroy the spire, acting as "pinning" movement.






Of course, this strategy isn't something that's possible for anyone that attempts it – Flash's amazing gaming sense, as he himself often mentions, allows him to understand exactly where his opponent's punch is coming and from which direction, allowing him to switch between blocking and pining moves and setting Terrans free from mutalisk harassment.


Once zergs understood that the trend of fast two gas followed by mutalisk harass during the past 1-2 years just wasn't cutting hit, they tried to change it up by mixing the original 3 hatch management style and fast lurker styles to differ their attack patterns. However, all except one was destroyed by Flash (I'll let you figure out who's the one). Further, letting Flash build up his lategame strength through SK terran management style allowed Flash to reach the endgame in a better position than would be possible had he stuck with factory/tank buildups. There's really only one zerg out there right now that can still match Flash into the endgame.



Flash's innovation was not purely limited to TvZ, however. Though the subtlety is difficult to catch with an eye of a D player like me, I can still conjecture three areas in which Flash gained enlightenment in his style of TvP.

One, the optimization of the one Barracks-Double Command,
Two, the optimization of the one Factory-Triple Command,
And three, as flash himself had mentioned, his understanding of the use of timing rushes with many marines, even against protoss.


Flash isn't the only one using the Barracks double command build – in fact, many terrans are using this build order right now. The Barracks Double allows terrans to quickly close the gap in resource income if toss goes double nex, and still allows for effective defense against one base tech through optimized bunker repairs. And you can follow this up with a quick two facts, letting you enter the stability of two fact triple command that much faster, or explode with many factories if the rush distance is short and the opponent elected to one base tech. This barracks double command build can be said to be the "new standard" build against the protoss.



The second enlightenment reached by flash is the optimization of the one fact triple command. One fact triple command is a BO most often used in two player maps or Andromeda/Medusa where there's 2 normal expansions plus 1 mineral expansion close by. One fact triple command allows you to defend against timing rushes with vults/turrets and either a) go for a split map power struggle or b) quickly explode the number of factories and overwhelm the enemy with your cost effective mech.



The third enlightenment reached by flash is the timing rush with fast marines. This strategy seems to be a card that can be used when toss is going for a tech build or 12 nex, and the rush distances are short. It leans heavily on Flash's ability to distribute damage across the large number of marines, using his micro to keep the terrans in an advantageous position and relying on his world class mechanics to finish the job.


The important thing about Flash's TvP builds are that all these builds form a complex knot that any toss that faces Flash must solve through. If Flash starts with a forward barracks, he can easily snipe any attempts for double nex, and if toss doesn't go for double nex he can park 1-2 marines in his choke while researching mines /2nd command center or siege/2nd command center, allowing for easy transition to one factory/triple command center or two factory/triple command center.


If Flash starts with a one barracks double, he can do any one of factory explosion/timing rush, 3/3 push, or 1/1 upgrade timing rush.

If Flash starts with FD with 4-6 marines, he can consistently transition into one factory/triple command center or create more marines and aim for an early timing rush.


On top of all this, toss still has to worry about fast starport management style. The fact that Flash can understand and execute any one of these build orders in any game means that protoss players against flash are almost completely in the dark on what they may face.

Like that deer with 7 forms found in a famous anime, flash has embodied within himself such a huge variety of styles.



Whenever flash introduces a new build order and wins, he answers his interviews like thus:

Q: Isn't the style you showed today reminiscent of the one Baby used not too long ago?
Flash: This is a style that I showed many times before. But if it did not register in the minds of the fans I guess I can't do much. It's actually just one of many styles that I have right now.

And the interviewer continues:

Q: Your ability to choose different build orders seem exceptional. Do you think you've improved your foresight?
Flash: It's not what you can call a "foresight." It's actually a result of making many decisions during every moment. I try to always think more, think further, and think from a higher place than my opponents. I think this is what allows me to be so strong in BoX.



This isn't something like arrogance.
It's not even a simple result of momentum.
To put simply, it's pure, unadulterated skill.



To reach this level of expertise first required making countless mistakes, gaining hundreds or thousands of flashes of insight, and above all, unbelievably long hours of practice and boundless ambition to improve, to go for a better tomorrow.


At this time, there is no sight to the end of Flash's reign.
Flash still is not satisfied with his current skill.
Flash is still reaching ever higher levels of enlightenment.



---
Flash's Future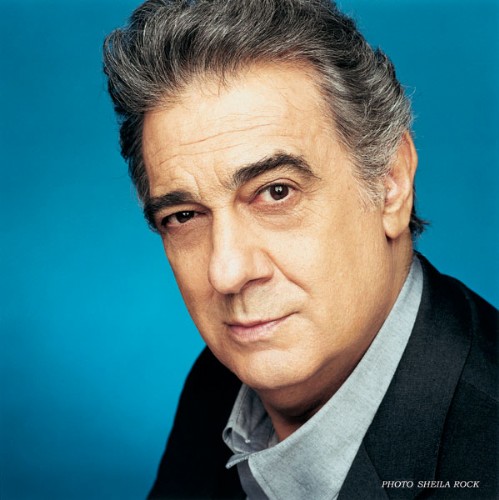 Placido Domingo and Jose Carerras, two of the world's top three tenors, were both rivals and worst enemies. Domingo came from Spain's Madrid, while Carerras came from Catalonia – Catalonia was locked in a struggle with Spain to end its colonization. Thus, Carreras refused to stand in the same stage as Domingo.

Meanwhile, Carreras suddenly fell ill with Leukemia. Carerras stopped all performances to cure this illness, but the unbelievable medical expenses led him to near bankruptcy. During a moment of financial, physical, and menetal despair, a ray of hope reached Carerras – one Hermosa Foundation had set up a specialized hospital for leukemia patients in Madrid. Carreras was able to recover from his illness in Madrid, and was soon able to return to the stage that he had only dreamt of coming back.

To repay this debt, Carreras proceeded to try to become a part of the Hermosa foundation, and discovered a surprising truth – The founder of the foundation was actually Domingo. Domingo not only created the hospital to cure Carreras, but he also hid his name from being known as the founder so that Carreras' pride would not be affected.

Deeply moved, Carreras entered a stage where Domingo was performing. He kneeled in front of the stage, and as the audience was watching, deeply thanked Domingo. Domingo then returned by giving Carreras a strong hug under a thunderous applause.

A few days later, a reporter asked Domingo about why he helped Carreras. His response was simple:

"I did not want to lose his voice."


Why do I mention this story?

Flash and Jaedong, rivals and nemeses, are nearing the final confrontation in the highest of all starcraft games – the finals of a star league.
Perhaps Flash's greatest motivation may be his urge to win, but Jaedong is also a great impetus for Flash's life as a gamer.

Jaedong is not only a target Flash must exceed, but he is also an obstacle that Flash must overcome to become the greatest.

Perhaps the most attractive part of watching Starcraft is seeing these players of unbelievable skill aim to become the strongest, the greatest player among all. It is almost beautiful, this struggle, and a fight between the very best truly gets the blood boiling.

With this, I hope that Flash will rewrite the long history of destruction written by Jaedong, the Tyrant. I hope that Jaedong will enter the finals, and Flash will then win it all.


Flash is not afraid of defeat.
In any defeat, he always looks for the reason behind the failure and gains a new enlightenment towards a better future.
And thus Flash becomes ever stronger.

This is perhaps Flash's greatest talent.

Flash is getting stronger with every passing moment.



First God, Flash
---


Basic information from DC Inside Starcraft Gallery.
Translating/Heavy editing/formatting/ picture stuff done by me.

Enjoy.