Ever since 2005, professional Brood War teams such as SK Telecom T1 were able to strengthen their squad by drafting semi-professional players who had won the Courage Tournament (a tournament for amateur players), as well as having the option to by-pass the system by having a limited number of opportunities to recommend certain players directly into their team as professionals.

Since the ProLeague was the main point of focus for the professional teams, I will look into the all-time ProLeague records of the players who made their professional debut after 2005, and rank them by the total number of ProLeague one-versus-one matches won.

Players who have made their professional debut before the implementation of the drafting system such as Stork will not be included on the list.

Top three ProLeague players who made their professional debut in 2005 Draft Round 1




1. Sea: 172 ProLeague one-versus-one victories
2. Luxury: 85 ProLeague one-versus-one victories
3. Much: 76 ProLeague one-versus-one victories

Sea was the stand-out pick here, being by far the most successful ProLeague performer out of his contemporary debutants. The thing is, Sea wasn't even the first choice pick for Pirates of Space (precursor to MBC Game HERO), that honour went to Saint.

Luxury was the sole individual league powerhouse from this generation of draftees, having won both WCG 2008 as well as Lost Saga MSL.

Top three ProLeague players who made their professional debut in 2005 Draft Round 2




1. Bisu: 192 ProLeague one-versus-one victories
2. free: 147 ProLeague one-versus-one victories
3. Calm: 131 ProLeague one-versus-one victories

A more productive draft in terms of the top end players than the round before, this particular draft produced four players who would end up having over one hundred ProLeague one-versus-one victories by the end of their professional careers.

However, the stand-out performer when these players were drafted initially was Justin, who won the Draftee Evaluation Tournament that took place before the drafts. free on the other hand, barely got selected as a professional player for Hanbit Stars (precursor to Woongjin Stars), and was the fifth and last pick for his team of choice. free went on to repay that debt by becoming by far the most successful ProLeague player for the team in terms of sheer number of ProLeague victories.

Top three ProLeague players who made their professional debut in 2006 Draft Round 1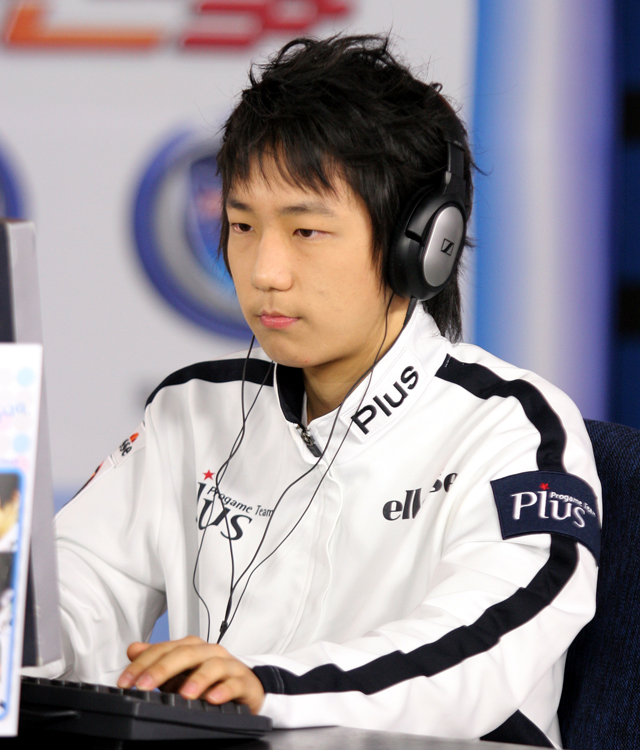 1. Jaedong: 240 ProLeague one-versus-one victories
2. Light: 154 ProLeague one-versus-one victories
3. Leta: 150 ProLeague one-versus-one victories

Probably the most productive draft round in the history of the scene, this round produced six ProLeague extraordinaires who won over one hundred ProLeague one-versus-one match over the course of their professional careers.

Just like free before him, Leta was the fifth and last pick by his team, and just like free, Leta went on to become the player with the most number of ProLeague victories for Ongamenet Sparkyz.

Top three ProLeague players who made their professional debut in 2006 Draft Round 2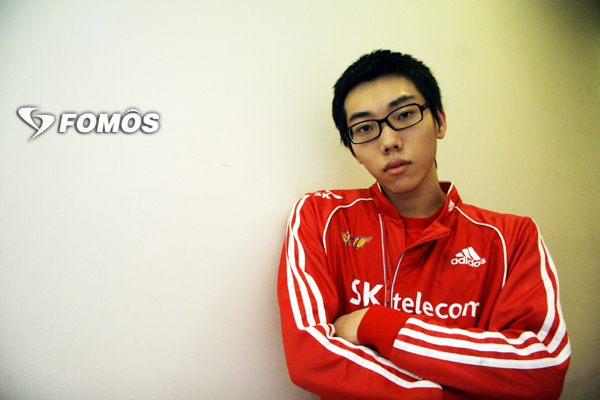 1. BeSt: 120 ProLeague one-versus-one victories
2. Jaehoon: 71 ProLeague one-versus-one victories
3. Pure: 57 ProLeague one-versus-one victories

Shudder was the stand-out player when this draft took place, and was chosen as the first pick for SK Telecom T1 after winning the Draftee Evaluation Tournament. However it was BeSt that would go on to become the greatest ProLeague servant for his team. He is the sole player to have won over one hundred ProLeague one-versus-one matches out of this generation of draftees.

Top three ProLeague players who made their professional debut in 2007 Draft Round 1




1. Flash: 233 ProLeague one-versus-one victories
2. FanTaSy: 144 ProLeague one-versus-one victories
3. ZerO: 132 ProLeague one-versus-one victories

Another productive drafting phase produced four players who would go on to achieve over one hundred one-versus-one ProLeague victories was held in early 2007. This would be the last generation of players who would be able to contend for the title of a ProLeague legend.

Flash was recommended by KTF MagicNs for his professional liscence, and did not actually partake in the drafting or the Draftee Evaluation Tournament. Although I'm not certain, I believe FanTaSy was the Draftee Evaluation Tournament champion for this round.

Top three ProLeague players who made their professional debut in 2007 Draft Round 2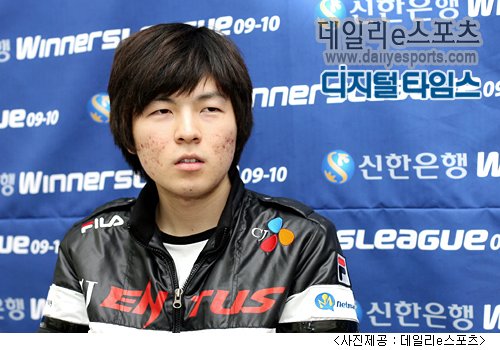 1. Movie: 76 ProLeague one-versus-one victories
2. sKyHigh: 71 ProLeague one-versus-one victories
3. hyvaa: 63 ProLeague one-versus-one victories

There is a sudden drop in quality, with zero draftees managing to have fantastic success within the ProLeague realm.

Movie is the only player to have reached the finals of a major individual league, as well as leading the front in terms of total number of ProLeague victories.

Top three ProLeague players who made their professional debut in 2008 Draft Round 1




1. RorO: 95 ProLeague one-versus-one victories
2. Stats: 86 ProLeague one-versus-one victories
3. Horang2: 68 ProLeague one-versus-one victories

Here we see solid ProLeague workhorses, but none that managed to gather over one hundred PoLeague one-versus-one victories. RorO was the true ace of WeMade Fox, but never got much exposure due to his horrid ACE match performances and mediocre placings within the individual leagues.

Hydra was the last ever drafted player to win a major championship, but his ProLeague numbers were slightly lower than Horang2's.

Top three ProLeague players who made their professional debut in 2008 Draft Round 2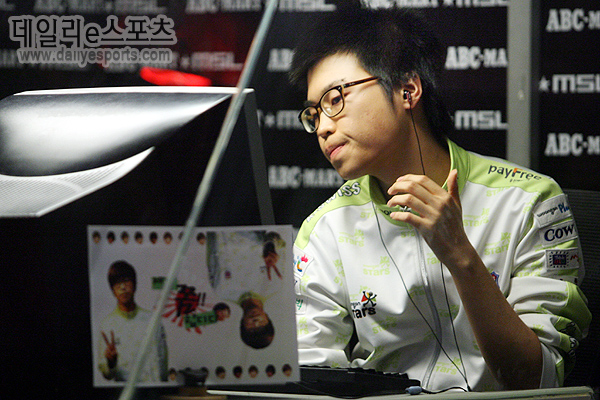 1. Soulkey: 69 ProLeague one-versus-one victories
2. SnOw: 54 ProLeague one-versus-one victories
3. BoGus: 52 ProLeague one-versus-one victories

Soulkey and SnOw started off their careers with fantastic performances in the KeSPA Dream League, a lower division of the ProLeague created for B teamers.

BoGus was the best draftee back when they were selected, and won the Draftee Evaluation Tournament, and was picked first by STX SouL, and repaid their trust in him by eventually becoming the ace player of the team.

Top three ProLeague players who made their professional debut in 2009 Draft Round 1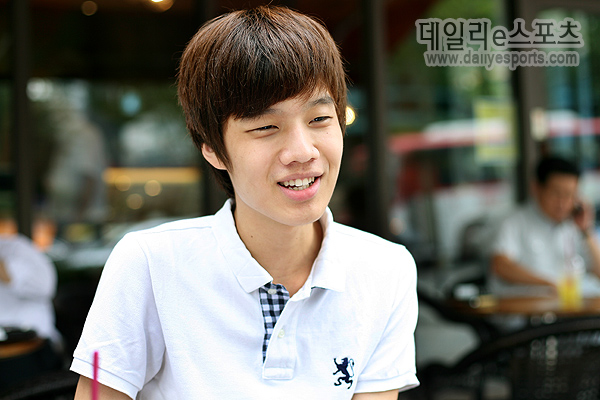 1. By.Sun: 26 ProLeague one-versus-one victories
2. Classic: 20 ProLeague one-versus-one victories
3. Grape: 16 ProLeague one-versus-one victories

The last ever generation of drafteees to have three players with double-digit ProLeague victories under their resume, By.Sun, or more commonly known by his Starcraft 2 alias, Rain, was the crown jewel of this generation of draftees.

By.Sun was rumoured to be the best Brood War player during practice sessions held within the SK Telecom T1 household, and received the last ever "Rookie of the Year" award (a prestigious award that was awarded to the likes of Stork, Jaedong, Flash, EffOrt, and SnOw) in late 2011.

Top three ProLeague players who made their professional debut in 2009 Draft Round 2




1. TurN: 25 ProLeague one-versus-one victories
2. Wooki: 14 ProLeague one-versus-one victories
3. Dear: 9 ProLeague one-versus-one victories

yCh, the player who won the Draftee Evaluation Tournament for this draft round, never got to make his ProLeague debut. TurN, the terran player known for his incredibly aggressive playstyle, would turn out to be the stand-out ProLeague player. Wooki, although registered as a professional since 2009, actually did not even make his actual debut until late 2010, because his parents were very adamant on him finishing his education before going into professional gaming. Dear was another rookie whose Brood War highlight would be defeating Flash in a ProLeague game, and winning the ProLeague Rookie of the Season award over sHy for the SK Planet ProLeague S1.

Top three ProLeague players who made their professional debut in 2010 Draft Round 1




1. sHy: 14 ProLeague one-versus-one victories
2. By.rOo: 10 ProLeague one-versus-one victories
3. Mini: 6 ProLeague one-versus-one victories

Both sHy and Mini were protoss players who were drafted fourth by their respective teams, but were both able to make something out of their careers in both the individual league and the ProLeague, especially considering the short amount of time they were given to grow as professional players.

rOo was stand-out zerg rookie in the Shinhan 2010/2011 ProLeague season, but retired before the hybrid season of the ProLeague even began.

Thoughts

As one can see, there is a dramatic drop-off in terms of overall career achievements by players who made their professional debuts after early 2007, when the likes of Flash, FanTaSy, ZerO, and EffOrt entered the scene.

There either was a significant decrease in the influx of new talent (both in terms of quantity and quality), as other gaming titles started to overtake Brood War in terms of popularity, or there simply wasn't enough time for new players to develop before professional Brood War got replaced entirely in mid-2012.

I personally believe the draftees picked between 2005 and 2007 represents the last ever generation of gamers who picked up the game when it was still one of the very top games in terms of general popularity, and when televised Brood War was still drawing in huge numbers.

The tail-end of the lineage of genius gamers that played Brood War, and the earliest generation of genius gamers who played other titles (most notably CHAOS, a Korean version of DoTA) have something of an overlap.

Year of birth for the youngest multiple championship winning Brood War geniuses: Jaedong (1990), Flash (1992)

Year of birth for famous multiple championship winning geniuses of other gaming titles: Coach (also known as PoohManDu) (1991), MaRin (1991)

Coach is widely regarded as the greatest gaming geniuses to come out of Korea, having dominated competitive CHAOS, and making his mark in League of Legends history as the support player PoohManDu. MaRin is another MOBA legend who was known for his exploits in CHAOS as well as League of Legends.

This is the debut years of Brood War players who reached at least two or more individual league finals, with their year of birth in brackets:

1999: BoxeR (1980), H.O.T-Forever (1981)
2000: GARIMTO (1981), YellOw (1982), Kingdom (1983), ChoJJa (1984), NaDa (1984)
2001: Nal_rA (1982), Reach (1983)
2002: Anyime (1986), July (1986)
2003: iloveoov (1983), sAviOr (1987)
2004: Stork (1988)
2005: Bisu (1989)
2006: JangBi (1989), Jaedong (1990)
2007: FanTaSy (1991), Flash (1992)
2008:
2009:
2010:
2011:
2012:

One single player (Hydra) managed to make the individual league finals out of all the players who made their debut after 2008. Even if we take the several years it usually takes for debutants to truly become terrifying competitors, and the eventual demise of professional Brood War that took place in 2012, it doesn't quite explain the sudden disappearance of super-rookies to full satisfaction.

There was a superlative Brood War talent born in every single year from 1980 to 1992 (except for 1985). This is the generation of Korean young males who lived and breathed Brood War, especially those born in the 1980s. However, Korean males born in the 1990s who had fantastic gaming talents were much more likely to delve into other gaming titles, as shown by the multitude of Korean MOBA geniuses who were born in the 1990s.

The drop-off in terms of quality (due to more and more gaming geniuses play other titles as time progressed), as well as the shortened length of time available for the players who made their debuts later on, explains the phenomenon.

Another argument to be made could be that unlike Bisu, Jaedong, and Flash, who all won a major championship within two years of their professional debut, the players who made their professional debut from 2008 onwards all tended to be late bloomers who needed more than the three to four years they were given as Brood War professionals to truly make their mark.

Although I am not familiar with the professional Starcraft 2 scene, I believe players such as BoGus and By.Sun went on to have successful careers in Starcraft 2 despite never quite doing anything of significance within the professional Brood War realm. Perhaps Starcraft 2 suited their talents more. Perhaps their Starcraft 2 success would have been mirrored in their Brood War careers if the scene wasn't killed off. One never knows.

One thing that is interesting is that a lot of the stand-out ProLeague players of the draftees who made their debuts towards the end of professional Brood War went on to have quite successful Starcraft 2 careers.

RorO, Stats, Soulkey, BoGus (INnoVation), By.Sun (Rain), Classic, Wooki (Zest), Dear, and sHy (sOs) were all championship level players in Starcraft 2 as far as I know.

However, there was a saying in the professional Brood War scene that a true great wins a major championship within two years after making his professional debut. That happened to be the case with almost every single all-time level Brood War great in history. BoxeR was active in late 1999, and two years later he was the undisputed best player on the planet. NaDa started to compete in late 2000, and two years later he had multiple domestic championships under his belt across various broadcasting platforms. iloveoov made his debut in early 2003, and won his first ever MSL championship before the year even finished. Even July and sAviOr, who took a little longer to settle in, needed a little over two years to win their first ever major championship. Bisu had won two MSL titles after being only two years into his professional career, while Jaedong had won one. Flash only needed a year to win his championship.

Even the likes of sHy, who was the latest out of the above list of players to make his professional debut, made his professional debut in 2010, had more than two years to prove himself on the competitive stage. It could be that all of the above players were potential championship level players who needed more time to develop as competitors, but I'm personally of the opinion that it is highly unlikely to have literally hundreds of players who made their debuts after Flash to all be late bloomers who needed much more time than the usual time-frame it took for a brand new professionals to leave their mark in the history books if they happened to be destined for greatness within the confines of professional Brood War.

Flash and FanTaSy were, in my opinion, were the last of the Brood War talents that would cause truly seismic shifts within the scene. Their battle for supremacy would be mostly against the old guards, rather than the up and coming talents who were ready to usurp them as they usurped their predecessors. Even after ten years since his debut, Flash rules supreme today, something that would have been incredibly difficult to replicate if professional Brood War had the kind of turn-over rate back when the Brood War scene was at the height of its powers in terms of popularity.