<style type="text/css">.bigbox {margin: auto;; margin-top: 5px; margin-bottom: 5px; width: 580px; padding: 5px; background-color: #ebeff2;} .banner img {border: 5px solid white;} .smallbox {float: right; text-align: left; padding: 10px; background-color: #ebeff2; margin: 2px; border: 2px solid black;}</style>
Saturday April 9th 18:00 GMT (+00:00)
Sunday April 10th 18:00 GMT (+00:00)

TSL3



By Xxio and tree.hugger

The TSL was once one of the easiest tournaments to predict. The mix of TL Open qualifiers and Korean super-stars had thousands filling their brackets with Tae Kuk symbols and leaving little hope for the underdog. As we all learned, these were ill-fated decisions. Thorzain was the first to disrupt the age-old hierarchy of Korean dominance. His crushing victory gave cause to hope that the TSL would stay multinational. A week after, Adelscott toppled the giant MVP. Thirteen days later and on the cusp of the round of 16, three Koreans remain.

The upsets that happened are what TSL 3 will be remembered for in the months and years to come. This is not, however, the whole story. While a few underdogs braved their way into the round of 16, many were not so fortunate. Feared StarCraft veterans Tyler, MC, and White-Ra lived up to their names with some of the tournament's most convincing wins and the StarCraft 1 Bonjwa Lee Yoon Yeol clutched out a win over TLO. In the round of 16 we will see whether the upsets in the opening round were ripples in the water, or the stirrings of something greater.

<div class='bigbox'>


<font size=4>

TLAF-Liquid`Tyler
vs.
Prae.ThorZaIN

</font>


Tyler's PvT is scary. He dismantled Strelok in the round of 32 and before that, beat Jinro in the PAX East Team Liquid Showmatch Series. One of the reasons for his success is that, in this matchup, it is hard to pin down Tyler's style of play. Equally capable of turtling his way to the lategame or putting on the heat with his first stalker, it is tough to predict what Tyler will bring to the table. For Thorzain, it's a bit of the opposite. In his TL Open #12 final games against Adelscott, and even at DreamHack in 2010, Thorzain consistently favoured to stay defensive on two bases while using drops to deal damage and poke at his opponent. If threatened by a one base build, he is happy to bunker up until his 2nd base kicks in, then counterattack. Thorzain relies heavily on harassment to keep the Protoss cooped up. I do not think this will work well against Tyler, who puts so much emphasis on multitasking and is certainly not a victim of 1 control group syndrome.

Bracket Contest: Tyler did not have the best showing at MLG Dallas but keep in mind that he only played 3 PvTs, two of which he lost to teammate TLO. I would not predict his TSL Ro16 performance based on this past weekend. The one thing about Tyler's play that worries me is that he can sometimes over commit to an attack and kill himself – as he did against TLO at Dallas and nearly did against Strelok in game 2 of the round of 32. Thorzain is practised in his harassment and has very offsetting builds that transition to mass thor, mech play, but I think unless he changes things up, he will be too predictable. Tyler will take it 3-1

Liquibet Stat: Tyler: 7495, Thorzain: 1912.
</div>

<div class='bigbox'>


<font size=4>

oGsMC
vs.
Duckload.Ra

</font>


This might be the most anticipated matchup of the whole month. After White-Ra's astounding, godlike win over MC in GSL's World Championship Team League, I think everyone has been waiting for April 9th to see the rematch. Most Protoss would agree that PvP is the most frustrating matchup to play, and I admit, it can get dull for the spectator. Some would even call it a coin flip matchup. The next time you hear this, look at MC's beast, 12-4 record in 2011. Absolutely ridiculous. It goes to show how precise control and lean build orders can consistently win even in PvP. In terms of control, White-Ra showed the world that he is second to none. I'm expecting the micro wars between MC and White-Ra to become the stuff of legend. However, when it comes to builds I do worry. White-Ra may have his sleeves stuffed with special tactics but doubts rise as to whether he can grind out 3 wins against MC's intensely refined build orders. White-Ra may be able to surprise MC in one or two games with warp prisms, but 3 games is pushing it.

Bracket Contest: I don't think that White-Ra's win in the World Championship Team League was a fluke. He is going to make MC earn what victories he gets. Each game is going to show the best of both players and to be honest, I have no idea how things will turn out. I can't wait.

Liquibet Stat: MC: 5667, White-Ra: 3775.
</div>

<div class='bigbox'>


<font size=4>

FXO.qxc
vs.
Mill.Adelscott

</font>


Although he's suffered hiccups lately, IMmvp is still one of the strongest terrans in the world. However, he should have a challenge here from MvP.Genius, who plays protoss.

Wait a minute, what's that you say? Adelscott 2-0'd mvp? QXC 2-0'd Genius?

Wait what?

In the match-up that nobody expected, QXC and Adelscott will be going head to head here to keep their improbable TSL dream alive. There's a lot to love about this match. In particular, both players debuted unique styles in PvT against their Korean opponents. Adelscott's gateway heavy wrecking ball took mvp by surprise, but it will need to withstand the scrutiny that comes with success if the Frenchman is to continue on to the Round of eight. Similarly, QXC's adventurous late-game toolbox of nuke/reaper kept Genius off balance and gunshy in the second game of their series. But Adelscott should be less blindsided by the terran guerrilla warfare.

Curiously, I'd expect this match to be notable for what it doesn't include than what it does. Adelscott's gateway play is his staple, but I expect more variety of play than he showed against the wide-eyed mvp, whether that be normal colossi play or a quick all-in. Similarly, QXC will be hard pressed to spend time on late-game shenanigans unless the game slows down into it's really late stages.

Bracket Contest: In their TLOpen qualifying runs QXC and Adelscott actually played once, a Ro32 match-up that Adelscott won en route to his second place finish. However he struggled against ThorZaIN in the finals of that tournament, and is actually quite inconsistent in the match-up. In QXC's TLOpen win however, he demolished a tricky style from ZeeraX to qualify for the TSL. Overall, his TvP has been his strongest match-up statistically. These two series and stats are instructive. Overall, QXC simply has a stronger track record in this match-up, and has a solid and safe style that will serve him well against Adelscott's unwieldy play. The key to this match-up is whether or not QXC can be patient and diligent in scouting Adel's timings. If he's in form, he should be up to the task. QXC 3-1.

Liquibet Stat: Qxc: 4453, Adelscott: 4930.
</div>

<div class='bigbox'>


<font size=4>

oGsNaDa
vs.
Empire.Kas

</font>


Capping off the weekend is one of the best TvT match-ups that could've been hoped for. After a fantastic TvT series against TLO, NaDa will be challenged in a completely different way against Kas, who is coming off a narrow escape against HayprO. Which of the two Liquid' killers will advance promises to be one of the hottest tickets of the Round of 16.

It's hard to call a favorite here. Kas has been consistently the best European terran for a long time. Strong mechanically and versatile in many styles, Kas is a punishing opponent. Every time Kas loses it's like seeing Bisu lose his scouting probe; you just don't believe how it could happen. But NaDa is goddamn NaDa, and his TvT has been his most prominent match-up in Sc2 to date, even if it hasn't been his best statistically. His performance against TLO was pitch perfect, and he should be more comfortable with external factors like server lag this time around.

Bracket Contest: This is an exceedingly tough match to call (aren't they all though?) but I favor Kas, if ever so slightly. To remain among Europe's elite as nearly everyone else has risen and fallen weekly is a stunning feat. Kas always seems to be a little overlooked, but when you seem him play it's impossible to ignore all of his winning. Not only can he compete with NaDa on even terms, but he should have an advantage in perparation that will carry him to victory. Kas 3-2.

Liquibet Stat: NaDa: 7176, Kas: 2252.
</div>




<font size=5>

Cheerfuls !

</font>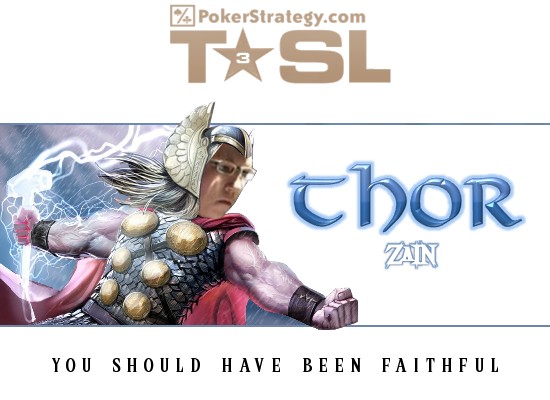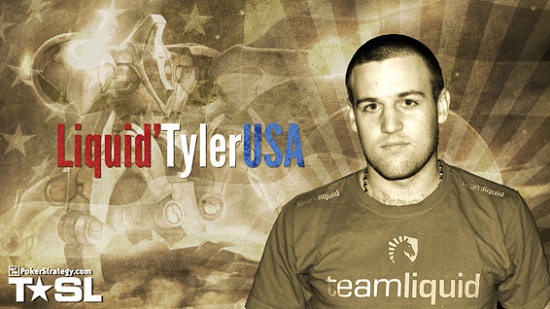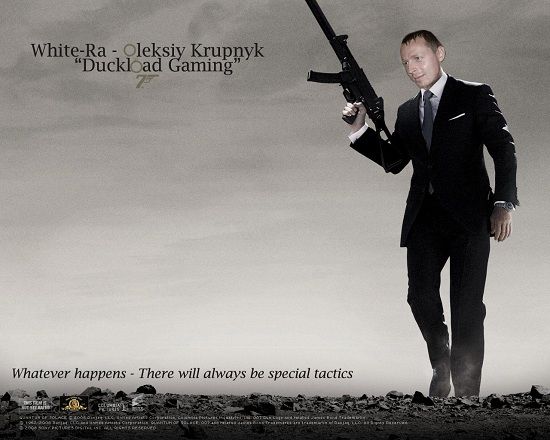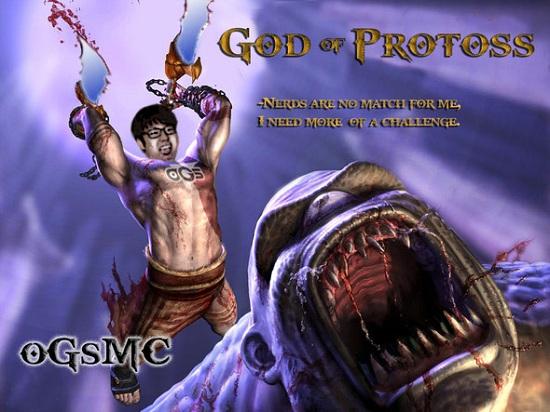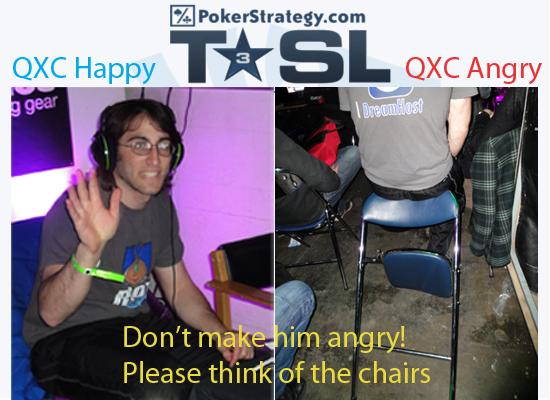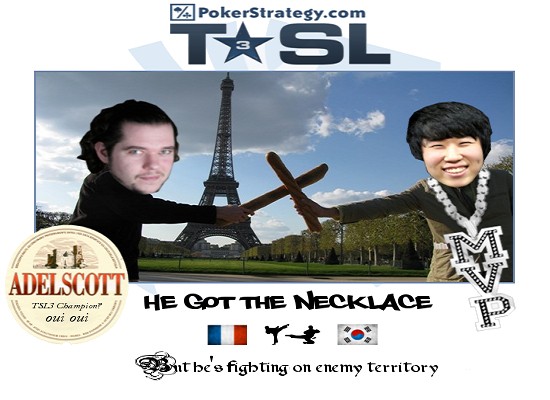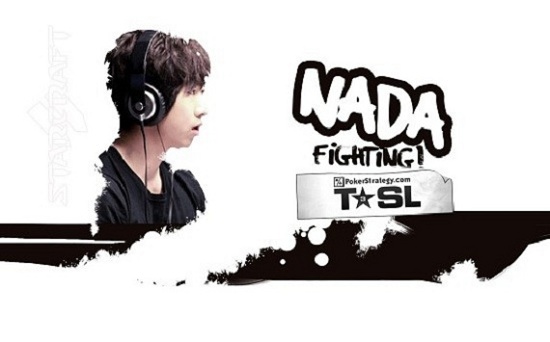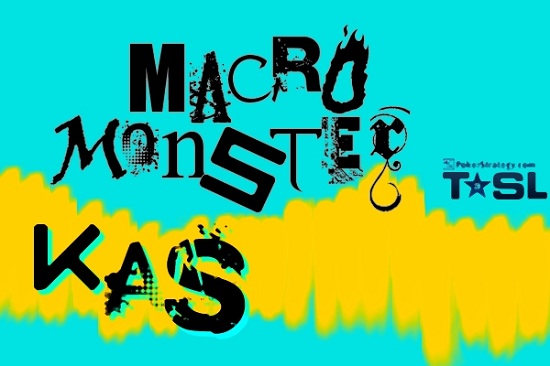 ---
This TSL is sponsored by PokerStrategy.com, the world's largest poker school and community. With hundreds of Poker VODs and an assortment of learning material in 18 different languages, PokerStrategy.com offers the chance for aspiring Poker players to learn from a beginner to a professional level. Sign up using TL's referral link.

By signing up, you can also enter the TSL3 Raffle, where you can win a 5-night trip to South Korea for 2 people to watch StarCraft live in person and tour the oGs-Liquid house.

Discuss with other fans in the TSL3 Forum.