Sunday March 27th 18:00 GMT (+00:00)



I'm typing this report from deep inside my TSL bunker; lodged in the trunk of a redwood that has been standing since the invention of the incandescent light bulb. Thanks to Teamliquid's wall-to-wall TSL coverage, I have adequate reading material, but appear to be running low on food and water. This is probably could've been avoided, but my nervous snacking last week was so ferocious, than I eventually blacked out for several hours and woke up to find several jars of lingonberry jam smashed on the floor and my entire supply of borscht splatted across the walls. So I'm sending this preview out as a call for help. Those of you who know my location, or can decipher the code threaded through this newspost; please, send me food, I can't leave, it's all too exciting.



EGIdrA
vs.
coL.CrunCher

IdrA is the favorite. His GSL experience and long Sc2 pedigree afford him that. But a worthy question is; by how much?
Idra's macro remains one of the best among foreigners and now that he is back in the United States, he has new access to practice partners which should be beef up his chances to make a deep run in the TSL. His confidence will also be an asset in the later rounds. Yet this is an extremely dangerous match for IdrA, and whether he feels this is an open question. In his TSL interview he called his opening round match a 'walkover' and predicted that his opponent would four gate twice. Unless Idra is tapping into mindgaming reserves he was previously unknown to have, it is reasonable to call into question his preparation and mindset for this opening match. He'll need both. Since unexpectedly taking the third TLOpen as an unknown, CrunCher has established himself as a force to be reckoned with, holding onto "the V" weekly showmatch title against players like PainUser and Sjow, performing decently in the Justin.tv Invite in which he lost 2-1 to Idra, and going on a strong run in the recent FXOpen Invitational. Indeed, every time I watch CrunCher play, he has gotten significantly better. He plays a number of diverse styles, and seems comfortable in a variety of situations. That this match will be closer than many expect is a given, but what the result will be is mere speculation, at least for now.
Bracket Contest:
At the end of the Harry Potter series, Dumbledore explains to Harry what Voldemort's weakness has always been. "Of house-elves and children's tales, of love, loyalty, and innocence, Voldemort knows and understands nothing." Dumbledore says. IdrA, despite his physical resemblance to the hero of that series, takes after the villain of those books in mentality. In the brutal language of macro and mechanics, IdrA holds an edge. But he has been
undone in the past
by intangibles that he does not understand, and this will happen again in this series. CrunCher is a creative and dedicated opponent, who will defy being underestimated. CrunCher will win.
Bracket Stat:
IdrA picked in 94.1% of all brackets. (2131 to 133)
I've been both looking forward to
and
dreading this series ever since it was drawn. I would've loved to see both of these players in the Round of 16. Instead, thanks to the cruel parity of the TSL, we see them in the opening round. This may be the closest match of the TSL yet. Kas has been one of the most consistently devastating players in the foreigner scene since his qualification. Although he has not won any major tournaments, he has routinely been in the conversation, and can take down anybody. His opponent is HayprO, one of the few three time TSL participants, who has been training in Korea for as long as Jinro. His participation on the foreigner circuit has been sparse, but he has performed well in his few opportunities, and recently took a showmatch at PAX East against his fellow TL players. His experience on the big stage, and practice in the best conditions make him a serious threat.
Bracket Contest:
.HayprO's best MU is ZvT while Kas claims TvZ as a weakness (despite it being his best MU statistically). The persistent problem of Europe having a lack of depth in zerg may prove a factor here, as HayprO's skills rank among the best of Europeans. Kas is one of the scariest foreigners in the game, but HayprO's mammoth training and experience will prove too great of a burden to bear for the Ukrainian, and Sweden will see another entry into the tournament proper.
Bracket Stat:
Kas picked in exactly 2 more brackets than HayprO (1626 to 1624) (!!!)

MYM.Mondragon
vs.
ZeeRax

Anything can happen here, and I mean that in the most positive possible way. Both Mondragon and ZeeraX are huge enigmas even for the most dedicated of Sc2 Europe watchers. We know both of these guys are RTS veterans. We know both are really nice guys. We know both of these guys are good, but the ultimate answer remains elusive. Just
how
good?
Mondragon is the bigger black box of the two. When he was first announced as a TSL seed, community origins became apparent as a whole host of people asked; "Who?". But Mondragon is a legend, and legends never die. He maintained a position among the top foreign BW players for a decade. His team; ToT) saw almost every great European player pass through its ranks. Respected as a brilliant tactician, Mondragon was well known for going 'inactive' for spells of time, after which he'd wreck everyone as though he had been secretly practicing the whole time. Meanwhile, ZeeraX hails from just as far back. Initially a BW player, he moved to Wc3 and had a substantial amount of success before moving back to Sc2, maintaining a high ladder placement, and qualifying for the TSL; his most impressive performance to date. His style is consistent and reliable, but perhaps easy to anticipate.
Bracket Contest:
How does one pick a battle of unknowns? I know that Zeerax is the more practiced and polished player in this series. His TLOpen performances were impressive and his experience will be vital. Yet I know enough to never, ever count out Mondragon. I would hesitate before picking Na'Vi over Mondi in a 5v1 CS battle. So who will take this? I have no idea, and I'm too much of a coward to commit. Brain says Zeerax, heart says Mondi.
Bracket Stat:
Mondragon picked in 65.3% of brackets. (2119 to 1126)
NaDa, the Genius Terran, versus the ever unorthodox and crowd-pleasing TLO. For 10,436 of you, this is your most anticipated matchup - a good choice, I have to say. TLO has said publicly that he will be playing Terran against NaDa. I, and I think many others, see TvT as TLO's best matchup. NaDa, one of GSL March's quarter-finalists, is of course solid in every matchup. To be sure, either player could win the TSL, but most wouldn't call them favorites. Much of the cause for excitement, then, lies with the players themselves.
First known for inducing heart attacks and epiphanies with the craziest strategies, TLO has remained a fan favorite through the months. With the influx of new talent and personalities to the scene, however, some of his stardom has faded. In the beginning of January TLO won the stacked PokerIdol tournament. It was his first major win since September. Now in the TSL, many will be watching TLO not only to see if he wins, but to see how he plays and if he can still capture our hearts and imaginations. We are all TLO fans, but some of us might need a reminder. I have no doubt that this Saturday will have the series we have all been waiting for. NaDa, on the other hand, is untouchable. No one (no one worth noting, anyways) doubts his skill and his fame is Bonjwa level. Whenever this guy touches a keyboard, nerds get goosebumps.
Bracket Contest:
TLO is no longer the new kid on the block. His reputation for being unorthodox is shared now by many other players and it's questionable whether he can bring something new to the table and surprise NaDa. That said, I don't think he has to. TLO has a very solid late-game and TvT just fits him so well. He can definitely win by simply following a strategy through to the end and outclassing NaDa. It should be remembered, however, that TLO recently lost in the GCPL 2-0 to Fenix in TvTs. Only two games, but this were important matches. Still, my prediction is that TLO will take it - I think he wants it more.
Bracket Stat:
NaDa picked in 66.5% of all brackets. (2147 to 1083)
Cheerfuls !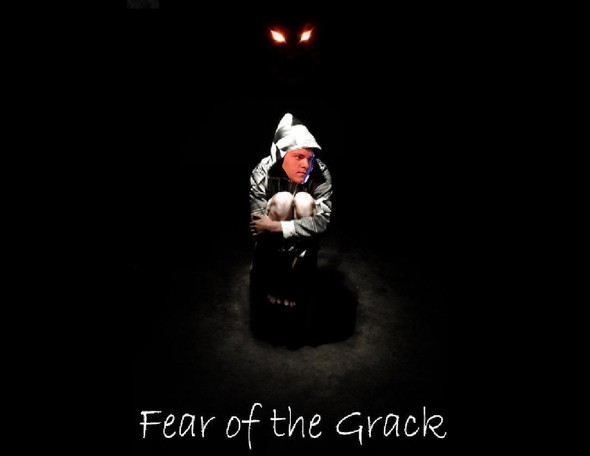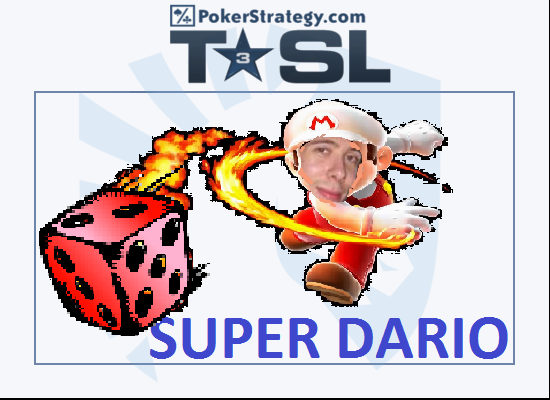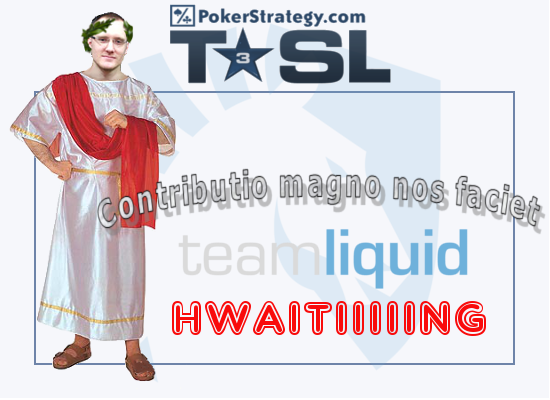 ---
This TSL is sponsored by PokerStrategy.com, the world's largest poker school and community. With hundreds of Poker VODs and an assortment of learning material in 18 different languages, PokerStrategy.com offers the chance for aspiring Poker players to learn from a beginner to a professional level. Sign up using TL's referral link.

By signing up, you can also enter the TSL3 Raffle, where you can win a 5-night trip to South Korea for 2 people to watch StarCraft live in person and tour the oGs-Liquid house.

Discuss with other fans in the TSL3 Forum.