by Wax

Little was out of the ordinary in Week #190 of the ESL Open Cups, with the usual crew of dominant players coming out on top on all servers.



Dark took the week's first honors on the Korean server, defeating ByuN 3-2 in the finals. Next,

MaxPax prevailed on the European server, taking a 3-0 sweep over Clem in the deciding bout.

Finally,

herO won the American server cup, taking a sweep of his own over ByuN in the finals. The American server cup did happen to deliver the biggest upset of the week, as Gerald took a 2-1 over Cure in the quarterfinals. However, Gerald's underdog run didn't continue any further, as he was taken out by herO in the following round.

In non-ESL competition, the first 'season' of KSL concluded with Cup #25, which was won by

herO. The twenty-five cups are set to culminate in the $4,500 Summer Slam event (August 31-September 1), featuring the 8 best players from weekly cup play + 4 players from qualifiers.


---
ESL Open Korean Cup (partial bracket shown)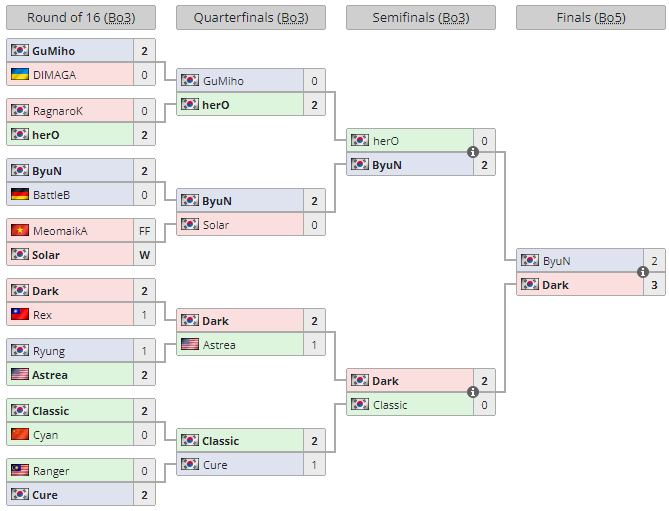 *****
ESL Open European Cup (partial bracket shown)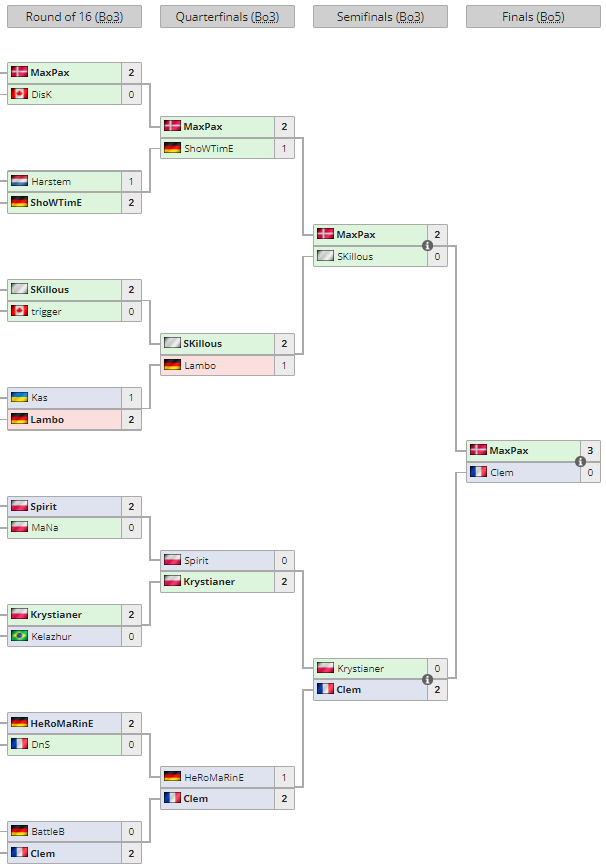 *****
ESL Open American Cup (partial bracket shown)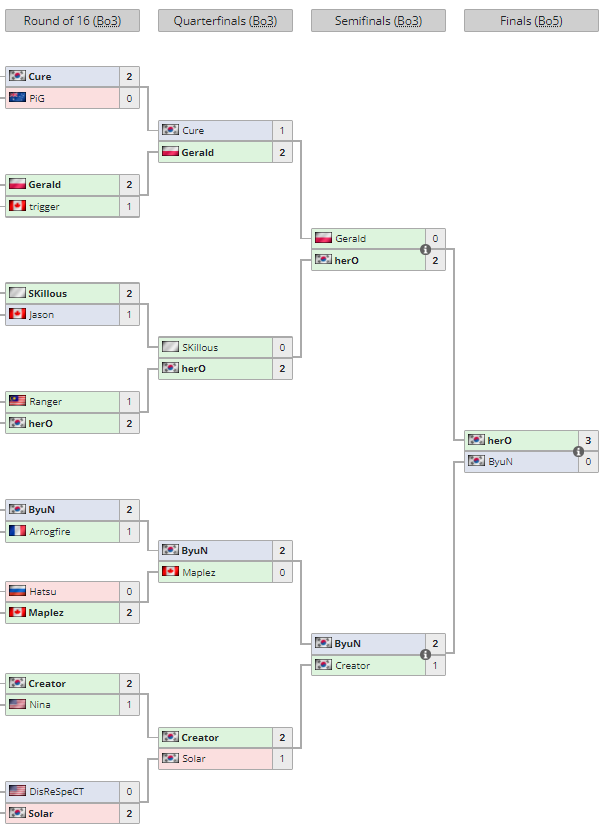 *****
Korean StarCraft League #25 (Partial bracket shown)