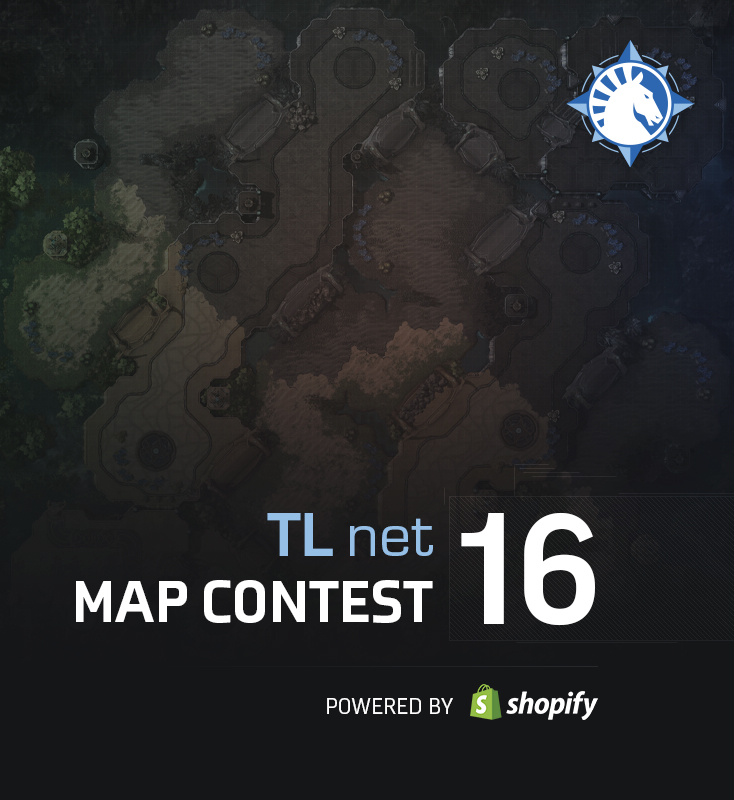 The judging is complete and the sixteen finalist maps for Team Liquid Map Contest #16 have been determined!
Voting will be open from
February 2nd to February 8th
. Also make sure to check out the
TLMC Tournament
hosted by Wardi, where progamers will test out the sixteen finalist maps. The TLMC tournament will run throughout the voting period.
Some notes as we unveil the maps:
All maps are accompanied by comments from the map-maker.

The maps are listed in random order and do not reflect their score in judge voting.

First, three maps were selected per category, Then, four "judges picks" selections were given to the remaining maps with the highest scores.
Standard
+3 Judges' picks
Guidelines: Medium sized map. Players tend to have more flexibility on these maps to open with a wider variety of strategies and/or builds.

Average rush distance (main ramp to main ramp): 33-38 seconds. (Note: Not a hard restriction. Could be more or less)

Playable map dimensions guidelines (not full map dimensions): Map playable area should be approximately between 15,000 and 17,000. (Note: Not a hard restriction. Could be more or less)