GSL Ro16 Preview: soO's Vengeance Fiesta - Page 2
My brain says Rogue and INnoVation, my Heart says soO and INno.

Guess we'll just need to find out.
ShadowReaver
Canada554 Posts
zealotstim
United States455 Posts
Predicting INnoVation to lose first in a group is freaking bold. I'm betting on INnoVation and soO making it out.
thanks for the preview. sick group!
Fango
United Kingdom6717 Posts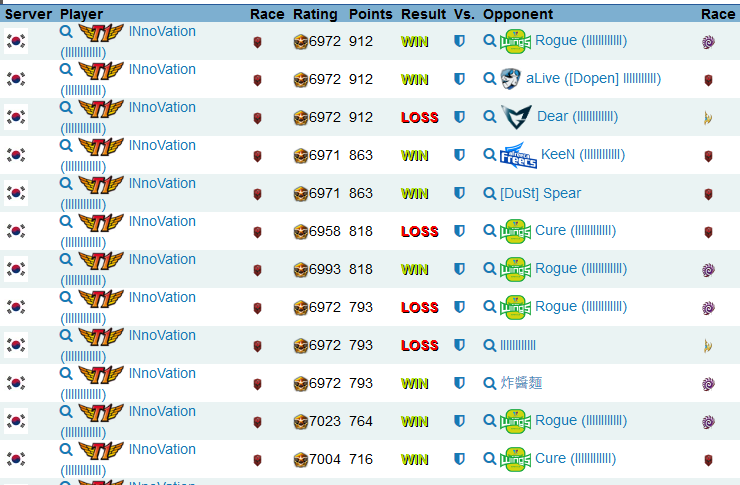 Inno went 3-1 on the ladder today against Rogue which is interesting
c0sm0naut
United States1196 Posts
man im so fuckin hyped rn
swarminfestor
Malaysia226 Posts
On May 26 2018 01:49 dave81 wrote:
I have Rogue and Innovation getting out but I wish it where Rogue and Dear. However I cannot bet my heart at this time.



You are right, my friend.
Zaros
United Kingdom3338 Posts
On May 25 2018 17:23 Zaros wrote:
Im gonna go out on a limb and say

Dear 2 - 0 soO
Innovation 2-1 Rogue
Dear 2-1 Innovation
Rogue 2-0 soO
Rogue 2-0 Innovation



correct in placement not quite in matches :D
zealotstim
United States455 Posts
Well, I misjudged this one horribly haha. Rogue played very well and so did Dear (with some misplays by soO). Anyone here actually predict Dear to make it out?
Literally the poster above you did. : ) Pretty close to what happened too.
On June 02 2018 03:40 imenz wrote:
а почему никогда не кидают 2 ядерок одновременно почему всегда оставяют окно что бы соперник среагировал


Exactly.