On July 07 2008 20:41 Jayson X wrote:
If Best wins it's just another starleague title to some "guy". But if July wins, boy then we have some real history. The first zerg to win a golden mouse, the second progamer ever to win one, the simple message that says "yes not only nada can do it", the hype and love from fans that had to endure drama and problems with julys future and past finally pay off. July has to win this. He absolutely has to. And if he does, it will be a great mark in the history of starcraft progaming.

On July 07 2008 16:04 HaXxorIzed wrote:
Best will hopefully arrive at this final prepared to deal with early shenanigans. The final against Luxury should have imprinted into his mind that the earlygame is where he needs to maintain parity against Zerg players, so his macromanagement can then crush them. July has managed to beat .. Rock and Backho, who are hardly impressive PvZ, and hence I think there is plenty of room for either player to impose their style on this final.

On July 07 2008 22:21 riptide wrote:
Seriously though, July needs this. This isn't just about him, it's about the old vs the new, and the old desperately, desperately needs a comeback at this point.


It's been a long time since I, and many other members, have been this excited about an OSL Final. In fact, the last OSL that was this exciting was the epic Nada vs Savior clash from Shinhan 3 OSL. This final promises everything a good final should; drama, action, intensity and humor. Since the Round of 8 was released, this was the dream final for the OSL. There was no substitute for the July vs Best final as it quite simply a brilliant matchup.

In one corner you have the God of War, Tushin, who has risen from the ashes and return himself to the top. In the other corner you have the Devil's Apprentice, a player hungry for victory no matter the cost. This Saturday we have the cataclysmic showdown between the heavens; and the games they will carve will become legendary. But let me digress from commenting on this matchup and allow me to introduce the players.

---
It is easy to talk about July's past, but in this tournament his style has shone through in glorious fashion and from Day 1 has made a huge impression on spectators, commentators and myself. He entered the tournament by defeating Frozean, and then Mind. A feat thought impossible by many, including myself. The moment he made the switch from SKT to STX his play became inspired and reinvigorated and that propelled him past a very difficult obstacle and into the OSL.

Upon entering the OSL he immediately made his presence felt. After Luxury picked July to be in his group for an easy win, July got right back up and placed YellOw[Arnc], Luxury's twin, into the same group which later forced the brothers to eliminate each other from the OSL. After causing a stir in the group stages, July cruised through a difficult group 2-1; losing a meaningless game to Yarnc in the last round.

Once he was returned to the Round of 8 he took little time to destroy Rock 2-0 after Rock used some highly questionable builds. July reacted perfectly to Rock's antics and dominated the series with his honed ZvP sense. July was not through dominating mediocre Protoss though, and humiliated Backho in a comedic fashion. July's clear ZvP style shone through the series and removed any doubt from the fans as to whether July was back or not.

There are a number of interesting factors which are applicable to this matchup. Firstly, it is July. July has a tradition of 'powering up' during this month and it comes as no surprise that he won Gillette in July and EVER 2005 in July. It is July once again, and July is in the finals, history tells us that he has the edge. Secondly, July has never lost a Bo5 to a Protoss before and is 9-2 vs Protoss in Semis/Finals. Thirdly, July plays exponentially better against Protoss players that he knows well. Example, he is 5-0 vs Pusan, 4-1 vs Kingdom, 2-1 vs Bisu, 7-2 vs Reach and 5-2 vs Ra. Note that most of these games were played during each players respective prime, which makes these numbers even more impressive.

July is no stranger to victory, but Soul is. Soul have only had one player in the OSL finals before this, and that was Chojja in Panasonic OSL (2002). With STX's rise to playoff contention, July's successes have paved the way for STX to define their new image, and an OSL win is exactly what they need for them to forget the terrible play of yesteryear. Indeed, Soul have never housed a Champion - but with Kal's success and July's imminent Final, things are finally looking up.

This is July's 5th Final and when he steps into the booth he will be one final below Boxer's record of most OSL Finals appearances. Should July win he will not only receive the Golden Mouse, but also claims the title as the most successful player in the OSL, ever.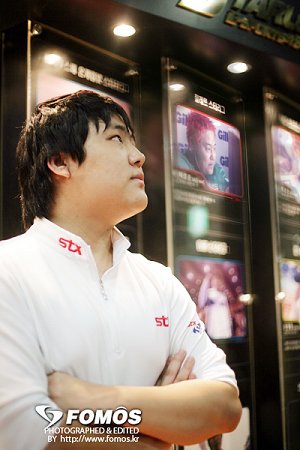 ---
BeSt is the latest generation of Protoss from the legendary SKT1. He is the product of years of coaching by the Devil Toss, Kingdom, and is aptly nicknamed The Devils Apprentice. Best prefers to use the shadows to his advantage, and does so frequently in his games. He has renown Dark Templar and Arbiter usage but more importantly his Macro is out of this world

Throughout this tournament Best has showcased some of the strongest Macro since Kingdom's quadruple Nexus build on Blitz. Fans jokingly say how Best's minerals are never over 400, but this is a cold hard fact. Watch his mineral bar next time you get a chance, the only time it ever goes above 500 is when he is in the late mid game and has grinded to 200/200. It's amazing to watch, and it's made him a rock solid opponent.

Best got here by blitzing Nada and Spear and subsequently going on an eleven game winning streak. After thrashing his tough group 3-0 (consisting of Stork, Jangbi and Nada) he looked untouchable as he pounced on the most infinitesimal mistakes and turned them into landslide victories. In the Round of 8 he faced Much and dominated him without breaking a sweat, exploiting every weakness Much could offer.

After his PvP/PvT streak ended and was faced with a strong Zerg opponent, people began to doubt whether he would be able to keep going. He tried to overcome the imbalance on Hwarangdo by using cheese and failed, and then got 2 hatch hydra'd on Andromeda and suddenly found himself 0-2 down. His straight up macro oriented play completely dominated Luxury despite losing ground in games 3 and 4 very early on. This ability to keep it cool and macro like a Devil saw him through and he turned the series around 3-2.

Best has saved SKT1 from yet another dismal season with his inspired play, giving instant results to Coach Kingdom. On the back of his success, SKT managed to reach number 2 in Proleauge and looked poised to take it all the way like back in 2005. SKT have a proud legacy of champions, but haven't had a starleague win since oov defeated July back in early 2006. Best is the latest challenger to carry on the SKT legacy and is definitely one of the best candidates to do so.

Best's thirst for victory is strong. In many interviews he states that he is playing this tournament as if it were his last, and wants to leave with no regrets. After the disappointment in Bacchus after losing to Stork narrowly 1-2, Best knows what it's like to lose when you are inches from victory. He will be out to claim his title and join his mentor on the OSL board of Champions.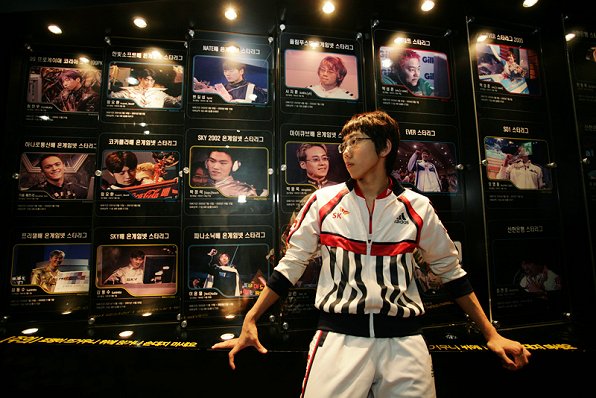 ---


Othello is the perfect battleground to open and close this series, especially seeing as it is by far the most balanced map in the pool. We've seen quite a bit of diversity in the playstyle here which makes this map relatively hard to predict. Best has played one PvZ here and opted for a Sair/Reaver opening into a heavy Zealot/Templar midgame, which he used to great effect. July has played one ZvP here and also opted for air, going 3 hatch mutalisks into Lurker.

What is clear from these games is that mobility is a central theme on the map. Seeing as the map encourages players to expand twice it makes defending all those places much more difficult. Thus you need to have a mobile defense which can move quick from your third to your main. I'm pretty sure Best will try to use Sair/Reaver again, or at least once on this map. Whereas July will probably open Mutalisks again with heavier scourge support. Getting those first scourge out and defending against any Reaver drops will be pivotal to July's success here.

Once the game transitions into midgame things can diverge a lot more. Best is unlikely to deviate from Zealot/Templar or Goon/Templar depending on what July does, so the ball is in July's court to set the pace. I feel that July will try enter a macro game, taking more gas expansions and try to keep Best contained with Lurkers, stalling for Hivetech. Last time he played his ultralisk switch was late, but by then he had already won the game so I'm not reading too much into this.

I like the options this map gives both players, and it is the hardest map to call out of the lot. I have a feeling that July won't be able to keep up with Best's macro midgame and fall behind and subsequently drop the first set. So my bet is 1-0 to Best.


To make life more difficult for July, he has to deal with the horrors of Troy. July is a smart stylistic Zerg, which traditionally does well on creative maps. The important thing about Troy is that July will have a prepared strategy from the semifinals which he didn't get to use because of Backho's 9-9 cheese. Likewise, Best's strategy is concealed due to Luxury's Zergling abuse and then his timing Zealot strike. There's a lot of mystery about this map.

I dont think it's too bad for Zerg here, there's definitely a chance, but the odds aren't great. Best won't let this map slip out from under him, he's just too good. So if this game progresses as standard July can kiss this game goodbye. July needs to play unorthodox, he needs to play too the map and exploit all the advantages it offers; because a number of those benefit Zerg more, like the islandable expansions and the open center.

Although i don't doubt July's ability for a second, i really don't think he can overcome Troy's imbalance. Hence, Best is going to go up 2-0.


Andromeda is July's saving grace. Best will be confined to using Sair/Reaver; not that that's a bad thing, it's just very predictable. Even if he doesn't play Sair/Reaver he will still be playing a heavily macro oriented game which has a number of weaknesses July is fully aware of. Watching July play on this map throughout this tournament has been a treat. He has dominated it with such mastery its insane.

Best has his work cut out for him here, and seeing as he lost to a 2hatch hydra build last time, i don't have such high hope for him here. July should win making things 2-1 to Best.


Hwarangdo is not as bad ZvP as the statistics make it look, but it's still pretty bad. That being said, the last instance of July here was unconvincing - partly due to his opponents incompetence. While Best's last outing was down right impressive, despite Luxury's self destruction towards the end. Best is great on this map, and can cheese to boot.

This will be a big test for July as Best will take the challenge to him here, and the challenge will be strong. July's macro will be tested to the full extent, and putting all my fanboyism aside, i really don't know if he can keep up. I want to believe he can, but Best just looked so good last time.

I'm going to have to side with Best here, and thus him taking the series 3-1. But it's so difficult to call, anything can happen.


If we arrive back at Othello my mind will be exploding with tension and excitement, and expect roughly 27 pages to be added to the Live Report thread between game 4 and 5. I dont think either player will crack under this pressure. July has been tested to the very max before, and hell he can keep his cool. Best was facing elimination and managed to keep his head through three sets and effectively 3-0 luxury.

I can't call this game, it would be an injustice to both players. In reality, anything can happen in an OSL final. Players that were just one week ago considered weak can come out and be monsters. I expect both players to raise their game higher and harder than either of them have before. In my honest and unbiased opinion I have to give 50/50 odds for this series.

---

Don't miss out on what will be a cataclysmic battle of the Heavens on Saturday. Both players have various edges over each other and different strengths and weaknesses. The clash of two very different and distinct styles in a final always produces a final that will be remembered for years to come. Without doubt, this final will be up there with the legendary EVER04 final, the EVER05 final, the So1 Final, the Shinhan 2 and 3 finals and the Daum final.

This is the place to be Saturday night, and you'd be crazy to miss it. Missing The God of War take on the Devil's Apprentice will be the biggest regret in your life.

So, tune in at 17:30 Saturday KST to watch this epic clash of legends. Don't forget that Wondergirls are preforming either

so for all you yellow-fever members out there this is one event you don't want to miss



17:30 KST
Saturday
OSL Grand Final
July vs Best
Be there

Plexa

---
Thanks to Daigomi for the banner
Thanks to Daigomi, again, for the sick July/Best vertical banners
Thanks to Pachi for the Grand Final banner
Thanks to fomos for the images
Thanks to you for reading