A new day is about to dawn on the SC scene.



The name of this new era is SHINHAN BANK PROLEAGUE. Plus, Each of the individual leagues have undergone an overhaul too, with the OSL going back to back to their original 16-player format, while MSL said "fuck it" and decided to invite a whopping 32 players to the big leagues.



But I'll get to that next week. It would be impossible to embrace this new era without looking back on the past month. Because of events that happened on and off the minimap, March of 2007 may have been the most important month in the history of progaming.

Let's take a look. In ascending order of importance:



6. Superfight 5

As a simple exhibition match, this event wouldn't mean anything, except for this picture I found of Bisu, Nal_Ra and Anytime discussing strategy before the games.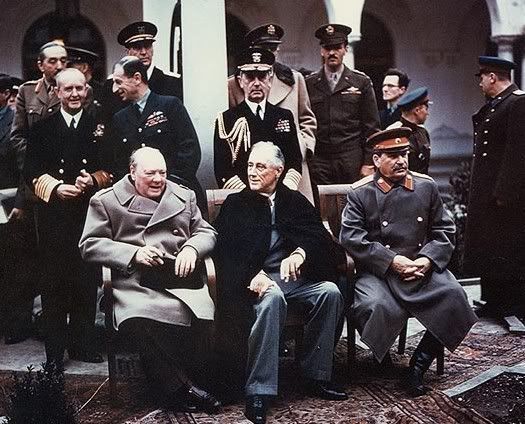 "You should use a Scout."



5. Shinhan Masters

Again, an exhibition tourney that didn't mean much, but we were treated to three important developments:

1.Iris silencing his doubters (me) once and for all, that he belongs in the top tier. I refused to believe it when he was placing top-eight in OSLs, I refused to believe it when he placed top 4, refused in the face of his good proleague record, and even when Iris had his epic 5-game series against Savior, which included a game of the year candidate on Arkanoid, I did not believe in him. It must be the lack of a distinct playing style. But seeing him survive the mudfight to get the fourth seat in the Masters, imposing his will on everybody else, made it clear. Iris is up there with Nada and Midas in terms of Terrans on form. If nothing else, he pretty much beat every elite Terran (Midas, GoodFriend, Casy) except for Nada. Iris, I'm sorry it took so long to be convinced. You are the TvT master.

2.We were treated to Savior vs Casy, which needs to happen again, on a best of 17.

3.Nada finally beat Savior, just to show that their rivalry isn't so one-sided... yet.



4. OSL Championships.

Savior, welcome to the elite club. Sure, winning the MSL four times (in five finals appearances) is hell impressive, but there's still something to be said for the hallowed halls of OSL champions. Be sure to pay your respects to Boxer on the left. Try not to bother Giyom while he plays poker. (whispers) That's Sync, but we just pretend like he's not here. Make yourself comfor- shit, someone stop Yellow from sneaking in again!



3. MSL Championships.

SAVIOR NOPE!



That hurts.

While everyone wondered if it was oov, Casy, Midas, or Iris (and some still hang their hopes on Boxer), looking in the ranks of Terrans for the answer to Savior, it turned out that a young Protoss would bitchslap Savior and prevent the OSL/MSL sweep (only accomplished by Nal_Ra in the age of Paradoxxx) Who knew?

And I mean bitchslap. He made PvZ look easy, playing so fluid and seamless in shutting out Savior 3-0. Who knew Sair-DT could lead into mass macro so effectively? And that was after beating Nal_Ra 3-0 in the semis.

Why is Bisu beating Savior more important that Savior beating Nada to me? It's because I'm fascinated with those players who stand on the verge of stardom. I love Savior because he is Sephiroth, he is the Michael Jordan Bulls, he is Microsoft, and yes, he is Hitler. Savior has become a better final boss than oov or Nada ever was, and the progaming scene is better off because of it.

Especially when somebody finally knocks off the final boss.

Now more than ever before, we are enjoying a mass of hugely talented players who stand right in the doorway of greatness. Players with excellent mechanics, strategies, fundamentals, and even the 'sense of star.' But only a few of them actually made it to the very top. Of the newest generation of elite players - a large group that includes Midas, Sea, Light, Canata, Pusan, Jaedong, Iris, GoodFriend, Stork, GGPlay - only Savior, Anytime, and Casy have actually stood as champion.

And now Bisu was at the edge of greatness... but he had to go through the single most dominant force in progaming history.

Remember when oov was the single most dominant force in progaming? When he won three straight MSLs and then was the most favored royal road candidate in history, going into the Gillette OSL?

How a player performs when put in a situation like this: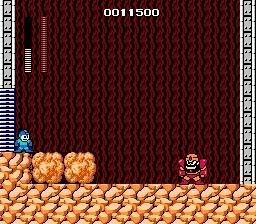 Is the difference between this guy: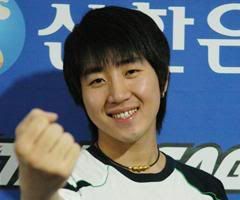 And this guy: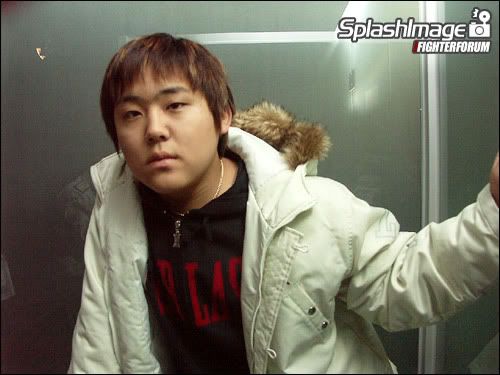 Back in 2004, Yellow could not beat oov in a best of 5, finished second. (Trigem MSL) July could beat oov in a best of 5, finished first (Gillette OSL). And you don't need me to tell you how different their careef accomplishments have turned out.

So when Bisu beat the oov of his generation, in an unfavorable matchup, it's a big deal. How many more players do you think will pass the Savior test? Many people have pushed Savior to the limit, only to run out of gas in the end (Midas, Hwasin, Iris). Remember, Yellow pushed oov to the limit, too, only to falter in the end. But only those who have that little extra will able to take in-form-Savior to the limit AND break him. So far, only Chojja and Bisu have managed to do that. (Nada winning Shinhan Masters doesn't count - it was exhibition)

So Bisu beating Savior announces that we have found another young player who has the stuff that only champions have. We should rejoice. A new hero was born.





But the two biggest developments of the past month happened off the minimap. I'll deal with them in detail as I preview the upcoming proleague.