The PartinG Fan Club - Page 3
Badass play, great games Parting!!! Sign me up
Grovbolle
Denmark3783 Posts
Sign me the fuck up

ST_Glasses, I mean ST_PartinG HWAITING!!!!

Fionn
United States20365 Posts
Skyline026
Netherlands984 Posts

Seeker

Where dat snitch at?35023 Posts
Holy hell sign me up please!!!

This guys is so good....
Isillian
United Kingdom143 Posts
Such amazing play! Sign me up please

i said in november, this guy will be a new hope, here he is!
sign me up.
Acnologia
Australia410 Posts
This guy is gooooood, reminds me of hero!

Fionn
United States20365 Posts


The new best rivalry of 2012.
Peddel
Netherlands218 Posts
I've been an unofficial fan since November.

Time to be a fanclub member!
Mobius_1
United Kingdom2726 Posts
On February 08 2012 21:32 Fionn wrote:
+ Show Spoiler +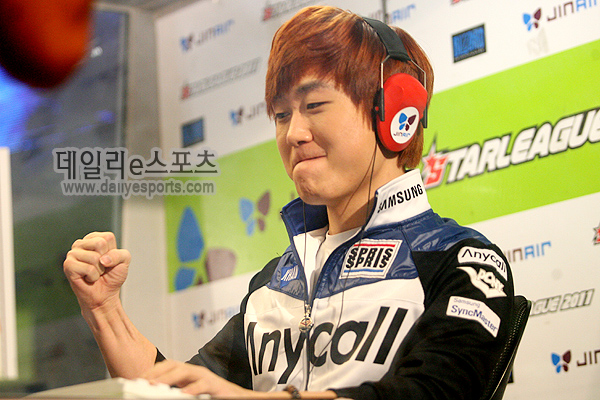 SC2 requires more screaming fangirls.

And Parting will bring them. Sign me up!
HolyArrow
United States7104 Posts
Hopefully PartinG gained a bunch of fans today

Been a fan of him ever since I saw his play in the KSL and his Code A run.
MrMercuG
Netherlands2021 Posts
Good job PartinG! Wrecking Jjakji gogo RO8!!
shArklight
Singapore160 Posts
Sign me up! Stormstormstorm!!!!!
Asha
United Kingdom29818 Posts
GlassesToss so scary <3

He might have lost the PvP but tbh I kind of liked where he was going with it, much happier to see him trying to make expo based styles work than 1 basing like MC. Still feel that kind of play is going to be the more sustainable approach to the match up and he was very close to holding in both games.

His PvT was as terrifyingly good as ever.

Fuell
Netherlands3092 Posts
AWW YES PARTING!! ATTA BOY
Parcelleus
Australia1662 Posts
Man, those games vs Jjakji were high level insaneness - congrats !!!

Great fighting spirit/determination.

Oh and sign me up please. xD
FreeZe sc2
United Kingdom121 Posts


at 6:00 mins you can see ST_PartinG playing in the ProS house (dont know why he was there)
See.Blue
United States2411 Posts
Add me. Damn was that some PvT today