The PartinG Fan Club!
+ Show Spoiler [The Soul Toss!] +
Origin of nickname "Soul Toss"
As stated in his Up and Downs interview from October 25th, PartinG drops the big soul line (underlined).
+ Show Spoiler +
Source:
This Is Game
After some hardships, you were finally able to make it back in to Code S in the end.
I had confidence for this Up/Downs. But if I had to make some blames, there is a hidden story behind game one where I opened up phoenix against ByuN. You see, among my teammates, Kim Mo told me to go for phoenixes. He told me I would win no matter what so I went for phoenixes because I believed in him and that was my downfall. I was hurting mentally cause of that one loss. The loss felt like I had sustained three losses. But I was able to make it up like this so I am relieved.
Your immortal all in against Shine was phenomenal. Was the strategy strong or was the player initiating it strong?
I am at a different class when it comes to immortal all ins (laughs).
What's different about me than other players is that I put my soul in to my plays. My plays are stronger cause I put my soul in to them. And because I put my soul in to them, I can focus better.
Against Trap, your probe was long distance mining from Trap's natural. Was this on purpose?
I'm not sure if I should say it this way or not but that is basic micro. It's important to make sure your probes aren't just idly sitting around.
Are there any evidences as to why your immortal all ins are so strong?
Rain hyung stated that he saw my play back in WCS Asia and said he came up with a sure victory build order thanks to me. But then he tried it against hyvaa twice and ended up losing. I had a lot of fun watching that occur. There was no soul in his all ins. He also improperly placed his force fields. That's how much soul he's lacking. He can't win.
With today's victory, you've made Code S five seasons in a row.
I had no idea it had been five seasons. I just play my matches without thinking about that kind of stuff.
You are the first Protoss to make it for this season's Up/Downs.
I didn't even think about that fact either. Seed hyung plays tomorrow so I really hope he doesn't make it. He told me that we would face each other for this week's GSTL and he also made fun of me by saying I would be the WCS Global Finals champion. He's been slowly provoking me but I just can't stand it anymore (laughs). That's why I'm also going to destroy that contract we worked out about not doing ceremonies on each other. From now on, whenever I beat Seed hyung, I'm pulling a ceremony on him. Now that I think about it, I should aim for the best ceremony award.
StarTale players occupy the most in Code S. What are the chances of team kills occuring?
If a team kill occurs then it occurs. These days I've even started enjoying the sweet taste of team kills. I don't know why, but I get happier when I win in a team kill situation. It feels like our team's presence has climbed another level so a team kill victory isn't so bad.
What are your goals for this season?
I grabbed the concept of the game this season. I made a decision after seeing Bomber hyung fail to make it yesterday. I plan on taking down everyone who prevented my teammates from making it. This season is all about revenge for my teammates. And then I'm going to go to the finals and grab the championship.
Anything else you would like to say?
I want to thank our sponsors ZOWIE Gear, Joy Gear, and Red Bull. After I beat Shine, I went over to find KeeN and begging him to win no matter what. There was a chance of rematch so KeeN could have taken it easy but he played with all his soul in to it. He is a really good friend so I plan on taking him out to eat during the weekend. I was planning on buying pizza for my teammates if I made it to Code S today. But Kim Mo can forget about eating any pizza since he told me to go for that phoenix build in game one. Anyways, I'm joking about that and I want to let him know that I appreciate him telling me to do that build, and I hope he keeps on helping me with practice.
Thanks fenrysk for suggesting this.
On November 02 2012 03:19 StartalePartinG wrote:
hello !! my fans >_< i am ST_PartinG always thankyou ! i love my fans~~ forever support me plz !
On April 30 2014 15:52 StartalePartinG wrote:
hey guys what r u doing!! long time no see i miss my fans !! i hope going to foreigner league so cheer for me ! soon i will champ again!! thx a lot
PartinG can play in Proleague:
Name: Won Lee Sak (원이삭)
Birthday: 24-08-1994
Country:
South Korea
Religion: Christian
Favourite color: Red
Height: 179 cm/5'10
Weight: 74 kg/164 lbs
Bloodtype: A
Team: yoe Flash Wolves, previous teams fOu, FXO, StarTale and SK Telecom T1
Race:
Protoss
Nicknames: Glassestoss, The Tenacious Nerd, Dishwasher, Red Loofah Acrobat
Soul Toss, Pizzatoss, The 2 Time World Champion, Rascaltoss, Coin Toss, Hybridtoss, The Group of Death Architect, Big Boy
Hobby's:
Cooking
Mouse: Currently using Black Zowie Mico, his old pink one currently owned by Khaldor
Keyboard: Zowie Celeritas
GSL Status: Code
WCS points: ~
NesTea award status:
+ Show Spoiler +
Liquipedia:
PartinG
TLPD HOTS:
PartinG
TLPD KR:
PartinG
TLPD INT:
PartinG
Twitter:
@PartinGBigBoy
Replay Pack:
PartinG
- Credit goes to homm88 on reddit -
+ Show Spoiler +
+ Show Spoiler +
Portraits
+ Show Spoiler +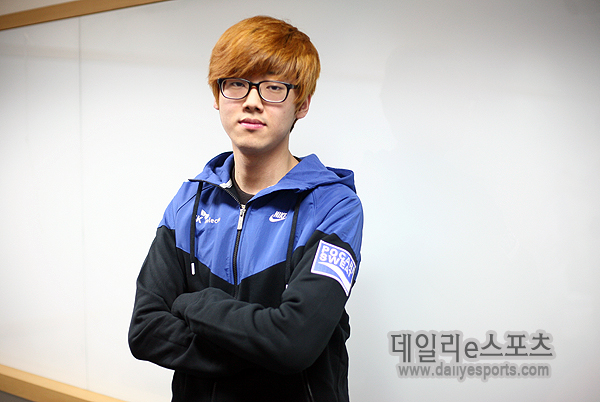 Fluff
+ Show Spoiler +
Fun gifs of Group Nominations GSL 2013 Season 1
PartinG wanting DRG to pick him
B4 tries to run from PartinG when he is about to get chosen
Nice art shiroiusagi!
Credits to Sumahi

Other
+ Show Spoiler +
+ Show Spoiler +
+ Show Spoiler +
+ Show Spoiler +

239

Fuell
Gladiator333
KinQuh
TiCHEN
Zinnwaldite
Fusilero
Baffels
FreeZe sc2
Winterfrozz
Fionn
OKScottish
beastmode548
Asha`
Xtreme94
Emyndri
blacklist_member
Sumahi
RunnerMeep
TheSilverfox
Sarang
giselher
Atoissen
Strike_
synapse
frucisky
NET
Sithril
pAzand
tDKyou
DeadBull
Ciel
Grovbolle
Seeker
Isillian
ONEofUS
Peddel
Mobius_1
HolyArrow
shArklight
Parcelleus
See.Blue
Brainiak
BradPitlord
Dodgin
ChuCky.Ca
modesttoss
MrCon
bcmc
The_Templar
Fig
DropTester
Adastrom
ROOTtheognis
YoiChiBow
jkang
Corsica
O INSANE O
StarVe
wattabeast
ydeer1993
sereniity
OnFiRe888
ozar
stipe145
Krunked
catplanetcatplanet
Hider
Bosskonasegway
Nekro
soullogik
BuffaloSoljah
Hollow27
TR
Kohonski
kineticSYN
DuraLot
TehV747
DidYuhim
HaXXspetten
Doublemint
Gojii
sLaaX
eF.Mad
Ace1123
TheCheapSkate
chocopaw
neoghaleon55
Ace1123
Kiwiandapple
BaconofWar
Ghoststrikes
Lazzi
Waterflow
Xarles
poorcloud
opterown
starojda
ShiaoPi
StrinterN
CWL
krillin
Bippzy
dgwow
Zenithsc2
Baptista
bropedo
Cylluus
shadowy
Fogger
MartinSimonnet
-Switch-
Kyuki
Young Terran
Lasbike
RageCommodore
Tassadarstarcraft2
fingerwaggin
Amira
grungust
SeungHwan
eGoRama
menaceko
ancientmariner
dgwow
bropedo
TheCupholder
dCc
BaconofWar
naniboo
LockeTazeline
Neantix
NuKE[vZ]
wozzot
Azera
docvoc
Dexterique
hoaxz
LowEloPlayer
cRnk
Dumbledore
ziliboi
BaconofWar
Hjax
neoghaleon55
vulture7
noobkrieg
Garfailed
Elite_
Invasion
WindWolf
Poita_
yrt123
Merix
MCXD
mango_destroyer
morevox
SHOOG
Myrddraal
leveller
Provok
Killmouse
ClairvoyanceSC2
starchosengirl
Ltndmega
The_Templar
Deadeight
State
IeZaeL
TehV747
qcHanHan
kaNt-
Caliber
intense555
Zortek
Bam Lee
Keeemy
2cool4SC2
kaNt-
TsGBruzze
Bahajinbo
HornyHydra
PBCL
Abturn
styLesdavis
Tennex
ShrineMaiden
evaunit01
iStarKraft
GL999et1000
NexCa
prabhbhambra13
DnSTheStomper
seom
cheerful
EpicDemente
LightningStrike
Apollys
Phe
imbaa
mindlie
dyDrawer
syno
fromlusttodust
Serenity12
geokilla
Anthonie
Tyleony
CoR
Rainman5419
TeeBee
KnowNothing
Little-Chimp
LeeDawg
sweffymo
discator
Shotym
banjoetheredskin
Gorribal
UnholyMessias
Carefree
Detonation
CrazyHunter
CVanG145
Azera
vahgar.r24
enVias
ottosec
chindy
Ensue
dreamers
ThePlagueJG
Jpod
M ii L k MaN x
loyamann123
Shadowreaver
egrimm
knatterking
VanSCPurge
SkySC2
Prodigy181
ukiya2004
ahNayeon
KtJ
Mutt0nDante
Cricketer12
Ej_
KingofdaHipHop
Alucen-Will-

This is the fanclub for the amazing, soulful and keen Protoss player PartinG. Called by many as the mechanically most skilled Protoss. First seen in the GSL in November, he has been on a tear ever since. He is very active in the KSL dailies and is now currently in Code S. He has a phenomenal PvT and a very solid PvP and PvZ, master of the WonWonWon/Soul Train and the Spirit Bomb build. Winner of the Battle.net World Championship Series, highest prize pool yet in StarCraft 2, and WCG 2012! After leaving StarTale on 3rd of January 2013, PartinG joined SK Telecom T1 on the 14th of January. PartinG wins both StarsWar League Season 3 and Red Bull Battle Grounds New York City in November 2013 raking in 30k $.
PartinG has joined
yoe Flash Wolves
on the 16th of October 2014. In November 2014 PartinG wins Homestory Cup X and 32 boys 1 cup!
Feel free to make any suggestions for the OP, PM/message me. Will keep this updated!
Credits to
cheerful
for the banners!!