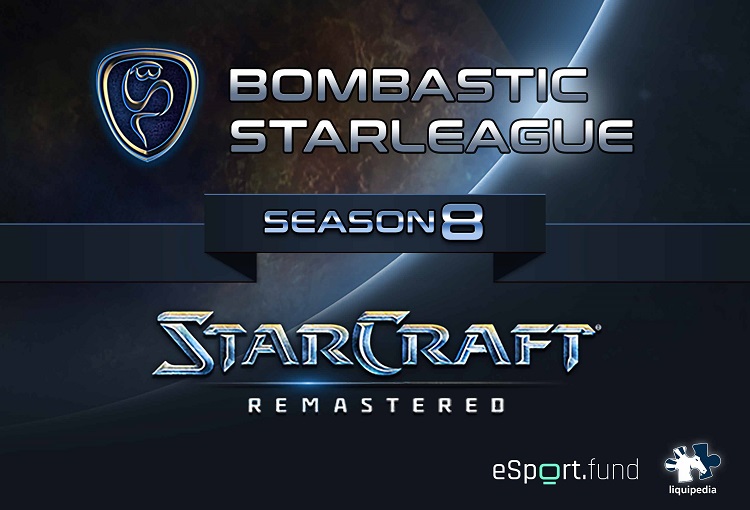 Ro16 Group Stage Preview
Group C (starts in )
Mixing Things Up
by Ty2


eOnzErG


Dewalt


Avi-Love


Spx
Entrees are being served for appetizers in this BSL's Ro16 with Dewalt and Eonzerg's faceoff. Their upcoming Bo3 will surely shake the very firmament and rip open fissures for Avi-Love and Spx to fall down into.
Actually, Avi-Love and Spx actually are the best players to cause an upset, especially against a player like Dewalt. Dewalt sometimes fumbles in early game, micro-intensive situations, which Avi-Love can exploit with his uncanny aggression. Spx meanwhile has a TvP with sharp and deadly timings. Dewalt, who occasionally underperforms, or is prone to mis-micro, could see himself knocked out in an underwhelming Ro16.
Eonzerg has had an unfortunate string of ZvZ losses in what some might characterize as a slump. Has he regained his form? Will he brush off Avi-Love as per status quo? Or will this be another unfortunate loss? Against Spx, Eonzerg's chances of winning are very promising, and are overall better than Dewalt's.
Prediction: Eonzerg and Spx advance to the Ro8!
Group D (starts in )
Three Zergs in a Boat
by TaardadAiel


trutaCz


TerrOr


g0rynich


Cross
Group D of the Ro16 is striking in two ways: there is a lot of Zerg in it, and one of them is the defending champion.
trutaCz was seeded directly into the tournament, so this is the first time we'll see him in action this season. His recent results, such as they are, speak for themselves. He's last season's champion and finished third in the Corrupted Cup. He's been a menace throughout his career, consistently ranking high in everything from minor to premier tournaments. He did not participate for team Poland in the Nation Wars though, so data might be somewhat lacking, but do we really need data on the Polish Zerg player? We have no reason to expect anything besides greatness.
TerrOr, one of the best the foreign scene has to offer, is the sole non-Zerg player in the group. The Peruvan Terran player has been pretty consistent of late as far as results go, finishing 14th in the ladder stage of the BSL8, runner-up in the Corrupted Cup after a 3-1 win against trutaCz in the semifinals, and although he did lose narrowly to the Polish Zerg in BSL7, he's looking quite strong. He also scored three points in four games for team Peru in the Nation Wars, so he appears in fine form. Having to practice only one matchup can also be considered an advantage.
G0rynich, for his part, finished the ladder stage at 6th, so motivation is hardly an issue for the experienced Russian Zerg player. His recent tournament results, however, fall somewhat short. He was eliminated in the group stages of both the Corrupted Cup and BSL7 after losing both decider matches in ZvZ. He did score five points in seven games for Russia in the Nation Wars and advanced first from his Ro24 group with little difficulty, but competition is stiff from here on out.
Last but not least comes a somewhat newer addition to the top of the foreign scene, Korean-Canadian Zerg cRoSs(y?). He's been playing a ton of ladder and practice games, apparently eager to earn his spot among the best foreign Zerg players. He finished 13th in the ladder stage but did not qualify for the Corrupted Cup after losing twice to Artosis and narrowly missed his chance to qualify last season after losing to eventual fourth-place finisher Jaeyun. So far in the Nation Wars, he's been a valuable asset with a 6-3 score for team Canada, though, so he should not be dismissed.
TerrOr and trutaCz have traded wins in their most recent tournament clashes and both appear in fine form, so a prediction based on results is somewhat harder. trutaCz appears comfortable against TerrOr's preferred mech style, but the Terran player is known for his considerable experience with a myriad of strategies, so we might see some variance. The most valuable tools at the Zerg player's disposal are his outstanding micro and quick adjustment in the face of new information. My prediction is that we'll see all three games without much in the way of cheese, and I slightly lean towards trutaCz to emerge victorious 2-1.
cRoSsy vs g0rynich is the first in an inevitable line of Zerg mirrors in the group. The Russian player might be expected to benefit from experience, but his results in the matchup are not too reassuring with a 7-10 total BSL record. His opponent is well versed in the current Korean metagaming trends and earned his spot in the Ro16 after impressively taking down American Zerg veteran Ty2 twice. The two players already met in the Ro24 and g0rynich did win their game, but anything can happen in a ZvZ, and it's a Bo3 this time around. Their game was a nailbiter. cRoSsy executed fairly well from an economic disadvantage and proved his worth, so the Canadian Zerg definitely has what it takes. I'll go with the underdog here (since predicting a Bo3 ZvZ is a nightmare) and call cRoSsy to take the series 2-1.
Assuming that both above predictions turn out to be true, trutaCz will face cRoSsy in the winners match. The Polish Zerg player has often progressed far in tournaments on the back of his strong ZvZ, and last season was no exception. He finished with a total score of 11-4 in four series, including a 4-2 against eOnzErG in the finals. Despite the good form cRoSsy is in, this is an opponent of a different caliber, and even the unpredictable nature of ZvZ does not make trutaCz anything less than the favorite here. I expect a clean 2-0 victory for him to earn his spot in the Ro8.
TerrOr vs g0rynich in the losers match is also somewhat lopsided. Both players are StarCraft veterans with considerable experience, but TerrOr feels really comfortable in the TvZ matchup and he has the BSL stats to show for it: 24-16 total score. For his part, g0rynich would rather play ZvP. I'd be highly surprised to see anything than a 2-0 for the Peruvian player, although there is always the risk of a clever all-in.
TerrOr will have to duke it out with cRoSsy in the decider match of the group, and everything stated in the above paragraph readily applies here too. We have no BSL stats regarding cRoSsy, but he has struggled against Terran players before, and now he'd be fighting to survive against one of the best and most experienced the foreign scene has to offer. TerrOr has everything going for him. I expect another clean 2-0 victory.
Prediction: trutaCz and TerrOr to advance to the Ro8!
---