Unimpressed Flash Meme - Page 247
Please keep the memes in this thread and not have them leak out. Otherwise we'll have to close the thread!!!

This thread is not for arguing, it is for posting meme's.
On July 17 2012 15:34 figq wrote:
/just hype meme, match hasn't happened yet



HAHAHAHAHA
fenrysk
United States364 Posts
FractalsOnFire
Australia1557 Posts
On July 17 2012 09:57 Antisocialmunky wrote: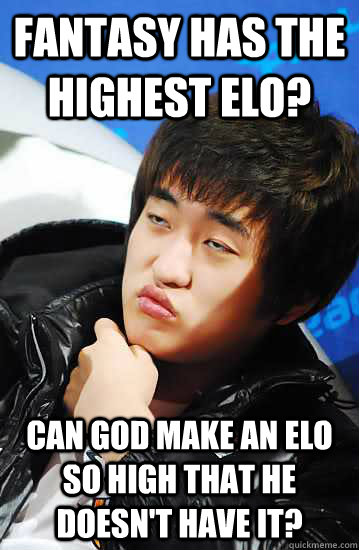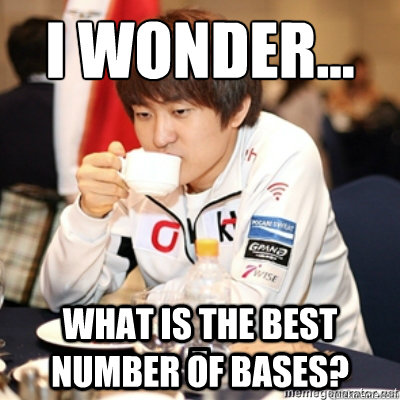 + Show Spoiler +



I don't get the Uniden joke, someone please explain.
Aerisky
United States11036 Posts
I think Uniden tried to continue to play without any bases, and only an army and some buildings in several Day9 dailies, in a nutshell.

The one about god sending his wrath through thunder and lightning is pretty cool :D gogo Jangbi!!
Antisocialmunky
United States5890 Posts
lol, the terran who lived.
On July 14 2012 21:57 figq wrote:
bITt.mAN
Switzerland3640 Posts
Stancel
Singapore6430 Posts
Ketch
Netherlands7278 Posts
Antisocialmunky
United States5890 Posts
Caissa
United States48 Posts
someone wants to make it:
What if flash lost 3-0 with close games

Just to impress us?

): so sad
elsation
Australia592 Posts
On July 18 2012 06:20 Antisocialmunky wrote: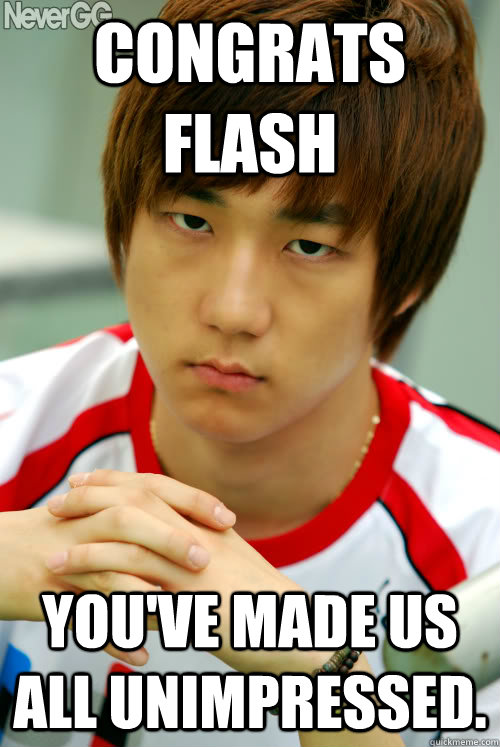 This is fantastic
On July 18 2012 07:38 elsation wrote:


This is fantastic


hahah this made my day, but ironically there's a JD picture ;D
humanimal
United States148 Posts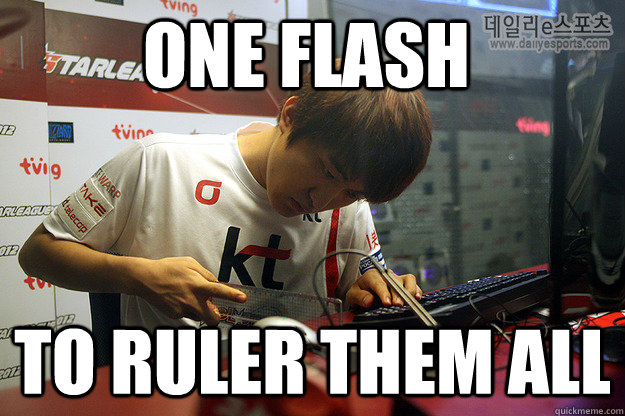 First try, hopefully not terrible

TheAmazombie
United States3714 Posts
On July 18 2012 00:24 Aerisky wrote:
I think Uniden tried to continue to play without any bases, and only an army and some buildings in several Day9 dailies, in a nutshell.

The one about god sending his wrath through thunder and lightning is pretty cool :D gogo Jangbi!!



Just to clear anything up, here is a snippet about Uniden:

+ Show Spoiler +
On July 18 2012 08:26 humanimal wrote: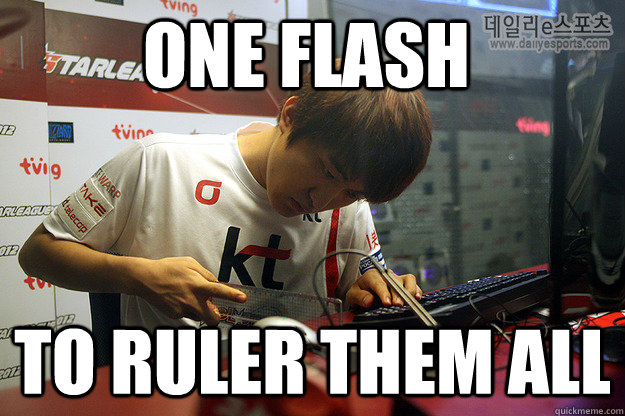 First try, hopefully not terrible



Hahahaaha, not terrible at all :D
Nylan
United States795 Posts