As we all know, the off-season is about to end, and as it does, proleague begins anew. However, it is well known that fanboys will make foolish predictions about this new seasons, unaware of the truth. I am here to show you the way and reveal why only SKT can be #1 this time around.



Consistency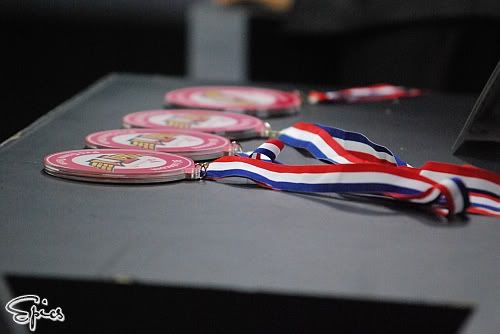 Who is the one who has succeeded more times than anyone else in the e-sports world? Who has been there since the beginning? None other than SK Telecom T1. Indeed, they have made the last 2 proleague finals, and out of their own kindness they allowed KT to take the Proleague Finals gold simply because they were looking to increase their silver count(because silver looks pretty nice too, and who wouldn't want a little silver with their gold?). But that has passed, and they have come back to reclaim their throne. And to reach their goal, they will continue to destroy the teams that stand in their way for the next year.



The SKT Masters Cup




This is a tournament that was created by STX in order to get some easy wins. But for the last 2 years, SKT has shown themselves to be more than capable of beating even these rigged standards with ease, as shown by two simple all-kills in the finals of the last two years. Even in rigged tournaments like this one and the super ace format of proleague 08-09, SKT can triumph. So when there is a fair condition, you can bet that it will be SKT that wins.



Diversity and Depth




As we all know, SKT has not one, not two, not even three, but four viable ace players:
Bisu,
BeSt,
Fantasy and
Kwanro. And it has five more good players:
Ssak,
Canata,
Soo_SKT,
Hyuk, and
s2. This is depth not seen in any other team. Not only that, but it also has a diverse range of styles. In the terran line, we have the strategic style of
Fantasy, and the boring style of
Canata, both influenced by the cheating style of Coach
iloveoov. In the protoss line, we have the harass-based style of
Bisu and the macro style of
BeSt. The zerg line is filled with the all-in style of
Kwanro, the mutaling style of
Hyuk, and the unpredictable style of
s2 and
Soo_SKT. No team will be able to match this massive variation in their style and will burn out in their futile attempts to match them. No other team is capable of combating so many unique threats.



Legend of the Fall






The summer is hottest just before the fall. And I assure you, the fall is coming.


Fall is approaching, and it is time for the protoss to rise to power. And who is to lead this resurgence but Bisu, the king of Protoss, and Best, his trusty terran killer? As it has been written, the Six Dragons will rise again, and with it, SKT shall reclaim its rightful place as the leader of this revival. The old age of terran shall come falling down, and with it any chance teams like KTFlash ever had at victory. The protoss of SKT will take his place in dominating the scene.



Mascot Power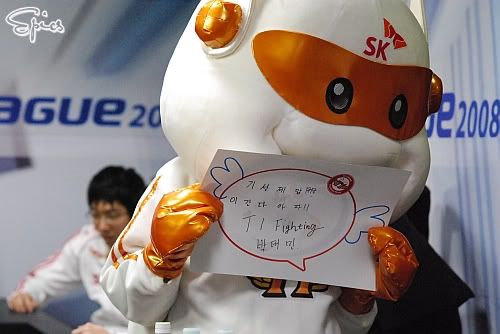 Which other team has successfully implemented a mascot? That's right, none of them. But SKT defied all odds and made it work. And with the help of newly found spirit from the zerg they acquired from the eSTRO draft, they will all have the power to carry the team to victory against all odds.



The Fans




Every team has some fans, even the worst teams. Most of these fans are teenagers or people in their 20s. But SKT's star player
Bisu has a fan as young as three years old. It is impossible for a team other than the best one of all to have such dedicated fans. This proves how powerful SKT really is.



The Coming of Age




As we all know,
BoxeR has left to play Starcraft 2. But while his primary motivation may have been to continue to play in his 30s, the only reason he was able to leave is because his pupil,
Fantasy, is ready to succeed him. And indeed, that can be seen by the improvement in his TvZ record from a mediocre into an impressive one. He also has shown his newly found ability to play bio. And as
BoxeR leaves the scene,
Fantasy will realize his true destiny and help lead SKT to its place at #1.



The Macro Monster



BeSt, as we all know, has the best macro in the world, easily making 50 gateways and 50 more(and of course, not losing). He has shown how truly effective an endless stream of units can be in his current 11 game winning streak against terran. But not only is he a terran slayer, but he has now gained the ability to fight the zerg as well, with dark templar so effective that they manage to slaughter 38 zerg before finally being defeated. He will prove to be a major asset in SKT's victory this season.



The All-in Maestro



Kwanro is a player known all too well for his power to win games through the use of all-in strategies. He recently transferred to SKT from Woongjin. While he may have been largely unsuccessful before, with such a talented group of players he will learn the ability to win macro games and he will teach even the weakest of players how to topple the competition even when the disparity in skill level looks insurmountable.



The Coaching




That's right, SKT is the team with the absolute greatest coaching. Not only do they have the talented coach Park, but also numerous successful race-specific coaches to guide their players into victory. The zergs have already shown their potential to return from mediocrity into prosperity, leading into a series of 3-0 victories for SKT. But in 1 season, they were not yet used to having the amazing power they possessed. In this second season, they will be more able to harness this power and win.



The Lesser Players


These include
Ssak,
Canata,
Hyuk,
s2, and
Soo_SKT. While they have not yet proved their power to stay excellent, this is their season to shine. And even if one player falls into a slump mid-season, there will be someone there to win for them and keep SKT at its #1 spot.



The Revolutionist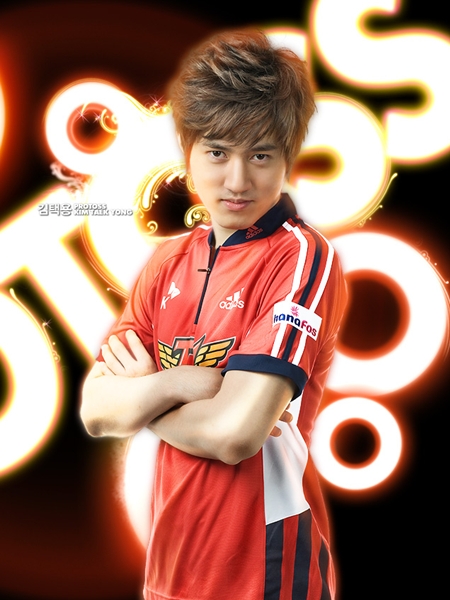 Why is this last? Simply because it is the most important.
Bisu is the Bonjwa Killer, The Master of Knives, The Revolutionist, and the undisputed greatest protoss of all time. 3 years ago he destroyed the unbeatable
sAviOr and showed protoss that zerg can be defeated. 2 years ago he lead the Six Dragons into a protoss age of prosperity. And after months of slumping and a postseason of recuperation, he will return and reclaim his place as the greatest player of all time. This age of LeeSsang will finally end as
Bisu returns. He will be the star of SKT and the greatest player of all. The dagger-wielding assassin will once again cut through each and every one of his opponents and reclaim his place at the top. While his PvT is considered to be his worst matchup, he still possesses the #3 PvT ELO peak of all time. With a player so impressive, SKT's victory is assured.

And there you go. 10-11 is the year of SK Telecom T1.