This is the second part of the three-part series on the three Starcraft races, focusing on the use of tropes and the legacy of sci-fi franchises as used in the lore of Starcraft 1 and Brood War. Read part 1 here.

The Zerg are based off of the Tyranids in Warhammer 40 000, the "bugs" in Starship Troopers and the xenomorphs of Alien. To be fair, these different franchises have cross-pollinated each other as well so where one influence starts and another one ends lies outside of the scope of this post.

The clearest example of the influence of Alien is the Zerg egg, reminiscent of the egg cluster found by Ripley.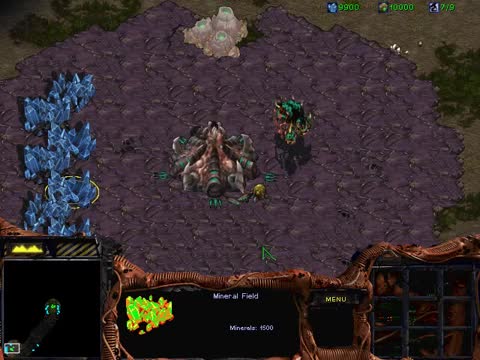 Even the sound of Zerg eggs hatching is similar to the gross sound of xenomorph face-huggers:



While most Zerg units don't evolve the way xenomorphs do (from face-hugger onwards)the idea of evolution is clear in upgrades and, among living beings, what happens to Kerrigan. She is encased in a crysalis and is then evolved into the Queen of Blades.

In the first few missions of the vanilla Starcraft campaign the Terran player comes across creep and infested buildings, much like the plot of Alien:

Marine or Firebat: (on finding a Infested Command Center) What the hell did they do to that Command Center?!
Jim Raynor: Whatever it is, it ain't natural. Burn it, boys!

Infested Terrans are another influence from mostly Alien, though the trope appears in 40k as well with Genestealers, even though the Genestealers are faintly different.

Another all too obvious creature is the hydralisk which appears to be, except for its projectile attack, a clear rip-off of the full-grown xenomorph. As with the Terran episode, watch the Battle of the Amerigo cinematic:


Convinced?

From parts of the Alien movies but above all in Starship Troopers and in Warhammer 40k the swarm nature of Zerg come. Thousands if not millions of mindless, hive-mind-controlled creatures throw themselves against the human lines. Note that in Starship Troopers and 40k there really are hive minds as well but as far as I know this doesn't exist in Alien.


Starship Troopers

Warhammer 40 000 Tyranids in the background

Please note the gigantic Tyranids in the image. Similar "big" or "different" style of creatures (artillery, big guys, small guys, etc) exist among the bugs of Starship Troopers, all which lent a hand to the design of the Zerg.

I hope this was moderately interesting. If you've got some info I don't have or a question then go ahead and post it! I'll try to write the Protoss part in a few days time.