So the decade is almost over and here I am after watching "The One" which has no substance and has one of my favorite action heroes. (Jet Li) So I said to myself, would it be great if netizens of TL.net join in the fry of voting who is the Best Stylishly-Made Fictional Hero of the Decade.

So criteria will be the following:

1.Our hero should incorporate wushu/kung-fu/martial arts as an art form when destroying multiple opponents.

2.Properly using dual-hand guns and slow-motion techniques, also has the ability to dodge bullets in extremely close-up moments.

3. Has a signature move that you'll never forget.


4. And last but not the least, try putting some Pros and Cons why he became so Bad-Ass that he is living proof of being a Higher Being or why is he being a faggot at some point in the movie.


So, here I go with some of the Bad-Asses I've currently seen in Cinemas.


First off:




Cleric John Preston of Equilibrium.
This guy is amazing, he is one of the new heroes I know that incorporates a certain Martial Art known as "Gun Kata" (check it out in wiki) he displays amazing hand-to-gun, sword-to-gun combat and is pissed off when you hurt puppies, or destroy delicate forms of art. Also he is emotionless which pretty much levels himself from total bad-assness.



Only problem with JP is that he quiet wasn't the star power he was unlike now, so this movie when in the drain due to trying to compete with this guy below:





Neo of the Matrix
The man that started it all, or the one they call "The One"
Well, this guy has every-single skill which will make kids dream of being him. Super Human Strength and Speed, Flight, Incredible Wisdom and Applied Knowledge in Martial Arts, Can stop bullets with his Palm, and other stuff that I forgot to mention. Also he has a certain skill which we all loved called "Software Developing" before being free from the Matrix.



Problem with Neo is that 95 percent of TL hates Keanu's acting so that's one Con already and he only have those awesome powers when he is inside the matrix. Also, outside the matrix, he is just another nerd getting laid with the very hot Trinity.

Up Next:




Wesley Gibson of Wanted
He is an accountant that had nihilistic philosophy until he found out that he has the ability to control his heart rate and be able to bend bullets flawlessly, have super strength speed and agility. he also have other moves like making a car fly horizontally like in this clip:



Well, con is who the hell is James McAvoy? I think he did a pretty good job in Wanted except he was this guy in Narnia, LOLZ:

+ Show Spoiler +



Another Gun-Totting Master:




Smith of Shoot Em Up
This guy is totally hilarious and at the same time bad-ass, eats a lot of carrots for good-eye sight, then uses unconventional tactics to kill of multiple enemies. The guy has learned how to use bullets wisely. All I can say is that you need to check out how this movie ended! It was very cool and very lame at the same time! Also, has any of the guys above can have sex and shoot bad-guys at the same time? LOL!



Only problem with Mr. Smith is that he doesn't have any back ground in martial arts which of course is needed when it comes to being stylish (I hope I'm not wrong with this conclusion, well he does use carrots, blood and spatula to kick ass) and yeah he looks like a fucking bum, doesn't have enough fashion sense like Neo and JP!



Here comes some chicks:




Alice of Resident Evil
She doesn't like Zombies and has a thing for killing monsters, she has developed a thing called Telekinesis in the last movie. She knows martial arts, can run vertically on buildings and is a very-very sexy body. There's something about hot women that can kick your ass.



Anyway, I can see that one flaw about her is that she's pretty uptight in a not so sexy way. Some of her moves aren't that cool if you check out RE 1 2 and 3. She just doesn't seem to have a signature move I guess.

Here is another chick:




Violet Song jat Shariff of Ultraviolet:
Same chick as above, but is a clone version of JP. Well only difference is that she has a certain ballet when it comes to gun-fights and she really can kick million of asses. Her technology is pretty advance unlike of that in John Preston's Age.



Anyway, she doesn't have substance as a character. She just kicks - ass left and right and you'll never feel any connection to the character. Still a candidate for being a stylish bad-ass none the less.

I hope you enjoyed reading this BLOG. if you know other stylish bad-asses that I missed, just hit up the reply button and I'll gladly add them up in the list.

Oh yeah, here is the poll for voting fictional stylish hero of the decade:



Poll: Stylish Bad-Ass Hero
(Vote): Cleric John Preston of Equilibrium
(Vote): Neo of The Matrix
(Vote): Wesley Gibson of Wanted
(Vote): Smith of Shoot Em Up
(Vote): Alice of Resident Evil
(Vote): Violet Song of Ultraviolet

Enjoy!



Here Comes New Challengers

From the depths of the daywalkers:





Blade from the Blade Series
This guy is an abomination to twilight fans, He will definitely gut the living shit out of those sparkling vampires and use their insides to wash his car. He is BLADE and the only living Damphir known to humanity. He uses a variety of Martial Arts and WWE wrestling moves to destroy Vampires, Humans who assist vampires and some other ugly ass vampires I've seen in Blade 2.


Thanks to NeVer for the video

Downside is that he got a little inlove with a certain russian vampire chick. So expect this damphir to have an hard on with a few vampiric chicks..

Something that will ease our pain
+ Show Spoiler +



Qouting Ellis regarding Malcolm of Firefly



On December 30 2009 08:12 Ellis wrote:

I think we have an issue here. You see, Mal Reynolds is by far the most stylish, bad-ass protagonist ever. EVER. If you disagree your opinion is obviously wrong.
Why should he win? Let me tell you.
1. He's a badass.
He used to fight for the brown coats, now he smuggles shit against the Alliance and still wears a brown coat.
2. He knows how to fight
Oh, and did I mention he had some shit injured in the war and the operative's move doesn't work on him? That's right.
3. He's a thief, but he isn't a thief. He also has amazing negotiation skills.4. He traveled through time and served in WWII
5. He has some amazing quotes.

"Shouldn't you be off bringing religiosity to the fuzzy-wuzzys or some such?

Mal: "If anyone gets nosy, just…you know… shoot 'em." Zoe: "Shoot 'em?" Mal: "Politely."

"We've done the impossible, and that makes us mighty.

Sources: Firefly



Only thing I don't see why Malcolm can be a contender is that he doesn't have Slow Motion shots of him dodging bullets. Still, if you like the lad, then go vote for him

Another chick in the fry:




The Bride from Kill Bill Volumes
You know that saying "hell hath no fury like a woman scorned"? Then this bitch is Hell Incarnate!
She got shot at the head, learned to eat flys using chopsticks and other ridiculously unbelievable techniques that will make you "lol" in an awe-inspiring way.



Only thing I don't see that cool is she isn't original? I mean she is wearing Bruce Lee's favorite wardrobe so I dunno... Also, not as invincible as the other bad-asses above since she gets a lot of cut and shit like that..

Here on this list; I'm putting out some realistic but still fictional characters:

+ Show Spoiler +
and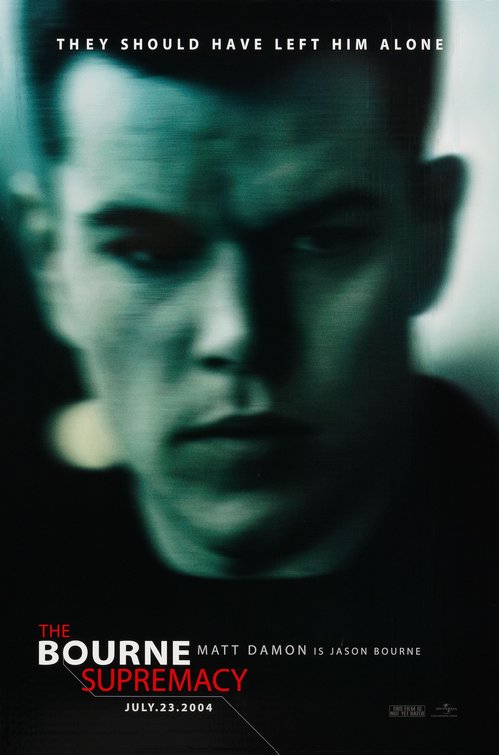 Bryan Mills of Taken, Jason Bourne of The Bourne Identity, Bourne Ultimatum and Bourne Supremacy

They are going to represent every bad-ass motherfucking government experiment or agent who can have realistic set of skills and still have a body count of over a hundred. Bourne can kill other assassins like himself and has extra ordinary sense, he was experimented for 30 million bucks just to become the perfect soldier. (talk about an investment biting you back on your ass). Other than that, Sir Byran Mills is a retired old-ass who've gone berserk after hearing her daughter being kidnapped by perverted East European Syndicates. He is known to do whatever it takes even going to the dark side just for the sake of saving her only daughter.

Bryan Mills:


Jason Bourne:


What separates them from being true blooded stylish bad-asses is that they never wished to slaughter the living hell out of everyone. So that's the only down side



LOL this guy can take on Shoot Em Up I guess:




Chev Chelios of Crank
Hahaha! God, this guy is a very evil kid as I am reading the wiki entry of this dude. He has been addicted to video games, steals cars, robs stores and always in a fight in school. Well, we all know that this type of behavior can be a GTA character. Anyway, what makes him bad-ass and stylish is that he never gives-up and only anger and rage is only motive to live.



Well, he really wanted to give up being a bad-ass at the start of the film and he is losing hair which is a minus. More of a Bald-ass if you know what I mean.

last but not the least from the contenders:




Raizo from Ninja Assassins
Haven't seen the movies and but seen some clips, Well he looks like a dude who was raised like a spartan except his parents are Japanese. Then came to the conclusion he need to fucked the hell out of his own clan and uses a lot of traditional Ninja Weapons. If you guys have something better to say about this guy please feel free to post since I haven't seen the whole damn movie



Yeah, only problem with the cons is that I haven't seen the movie and I'm a little tired.

Anyway for the Other Poll of this Thread:



Poll: Stylish Bad-Ass Hero # 2
(Vote): Raizo from Ninja Assassins
(Vote): Bryan Mills of Taken
(Vote): Jason Bourne of The Bourne Series
(Vote): The Bride from Kill Bill
(Vote): Mal of Firefly
(Vote): Chev Chelios of Crank 1 and 2
(Vote): Blade Twilight Murderer



edit: too big pictures, new contenders and the voting poll!