Four of the DreamHack Masters regionals concluded over the first two weeks of play, with

Cham upsetting SpeCial to win in Latin America,

TIME winning his second straight title in China,

Has reclaiming the throne in Taiwan/Hong Kong/Macau/Japan, and

MeokmaikA going back-to-back in Oceania/Rest of Asia.


---
Latin America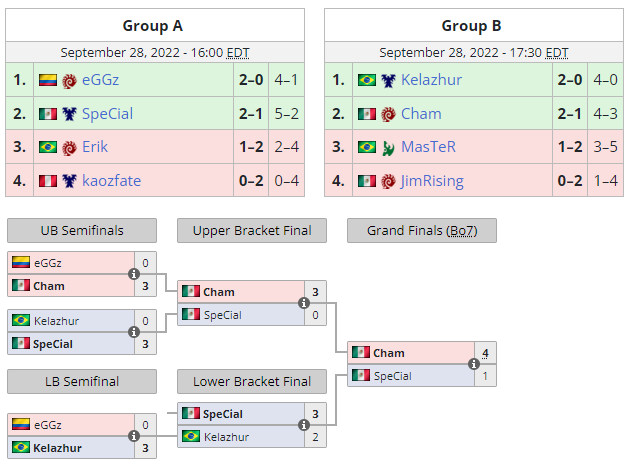 DHM: Latin America delivered perhaps the greatest surprise in the history of WCS/DHM regionals, as Cham ended SpeCial's fifteen tournament winning streak in LATAM (WCS, DHM, Copa America combined). The Mexican Zerg pulled this off in convincing fashion, defeating SpeCial 3-0 in the upper bracket final and then taking a 4-1 victory (with 1 map winner bracket advantage) in the grand finals.

Not one to waste the moment, Cham celebrated his victory by downing a bowl of Doritos in reference to the Juanito/Dorito Twitch chat meme. In his post-match interview, Cham said taking on a more calm, relaxed mindset was the reason he was able to get over the hump and finally triumph in the region.

With the victory, Cham rises to #2 in the EPT Latin America standings, which would qualify for him IEM Katowice ahead of Kelazhur. With many Open Cups remaining and a handful of major events as well, the World Championship qualification race between Cham and Kelazhur may go down to the wire.


---
China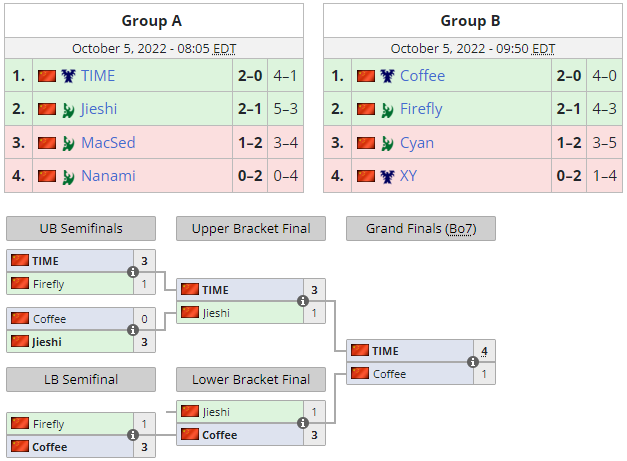 If DHM: Latin America saw one dynasty end, then the Chinese regional brought us the reconstruction of another. TIME won his second straight DHM: Regional, taking a 4-1 victory over Coffee in the finals. The #1 Chinese player had been given a shock back in DHM: Winter 2021, when Cyan pulled off a massive upset by ending TIME's winning streak at seven tournaments. However, that now appears to be but a momentary miracle, with TIME dominating the competition to win again while Cyan himself went out in the group stages.


---
Taiwan / Hong Kong / Macau / Japan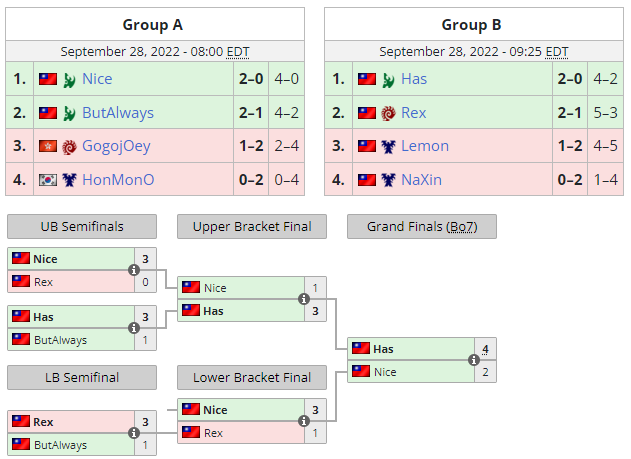 In Taiwan, Has reclaimed the championship from Nice with a 4-2 victory in the finals, reaffirming the region's status as a two-player duopoly. Nice had been on a… …nice run over the last year with two titles won in a row, but the old king Has came back with a fury to reclaim his throne. Has even got to give the finals one of his signature flourishes, winning a map with a cannon rush.


---
Oceania & Rest of Asia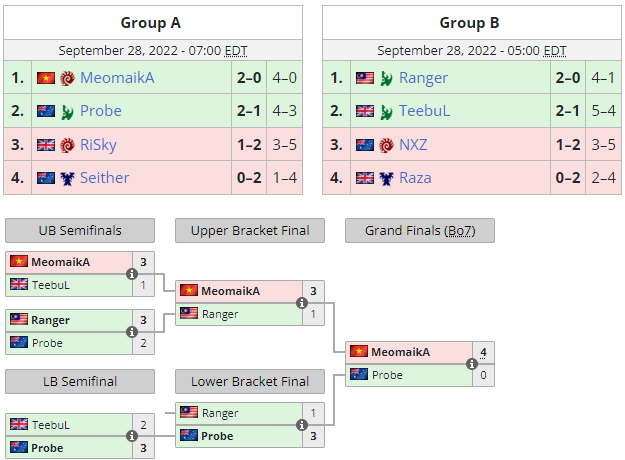 The ever-chaotic Oceania/Asia region welcomed a rare repeat champion, as Meomaika won his second regional title in a row. The Vietnamese Zerg took his victory in emphatic fashion, winning in a clean 4-0 sweep against Probe. In general, ZvP was a key match-up for Meomaika during his run, as he went through a gauntlet of TeebuL, Ranger, and Probe in the playoffs. Meomaika is now a virtual lock to clinch the #1 seed from the region and qualify for IEM Katowice.