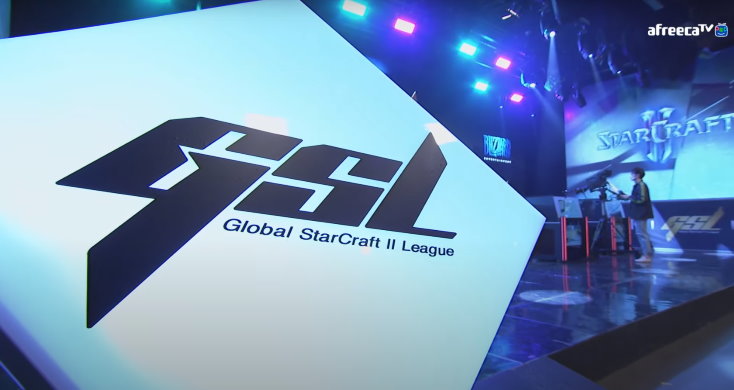 2020 Global StarCraft II League: Code S Season 1



The first two groups of GSL Code S were marked by major upsets, with IEM Katowice champion Rogue and quarterfinalist sOs suffering elimination in the first round.





Group A seemed cut and dry at first glance, with soO and sOs heavily favored to advance. And while TRUE barely presented a threat with his 0-4 performance, Bunny provided the first surprise of the season by advancing ahead of sOs in the group decider match.

The result was especially surprising because sOs figurative stole Bunny's soul in their initial group match: He defeated him by using a baffling proxy-Nexus strategy. Bunny actually defended well against the the initial 2-Adept recall—a bizarrely low payoff for the cost of a Nexus—but failed to notice a Probe being built out of the Nexus as well. The sneaky Probe proceeded to build a Pylon in the corner of Bunny's main, enabling a lethal Dark Templar follow-up.

However, Bunny ended up returning the favor with equal brutality, if not quite equal flair. In the decider match of the group (sOs' trickery didn't get the job done against soO in the winners match), Bunny went for a pair of two-base tank pushes in the row, pulling the boys and challenging sOs to stop him. Unfortunately for sOs, his sturdiness on defense didn't match his creativity on offense, and he gave up two GG's to send Bunny to the RO16.






Group B featured an even greater upset, with IEM champion Rogue being eliminated in the first round of the GSL. It was the second time in Rogue's career that he had the mixed distinction of contemporaneously being both the IEM Katowice champion and Code S first-round fodder—the last time it happened was in early 2018. In a bit of quaint deja vu, his Code S elimination came at the hands of the same player both times: Scarlett.

Rogue had a chance to advance in first place, as he went up against INnoVation in the group winners match after dispatching the hugely outmatched Kiwian (aka TOP) in his initial series. INnoVation, however, decided to heed the international mantra of "just play like Maru," and proxy-rax Bunker-rushed out Rogue in two short games.

Unfortunately for Rogue, he faced yet more cheese in his decider match against Scarlett. In game one, the Canadian Zerg slyly hid a group of speedlings in the early game, springing them on the unsuspecting Rogue for an easy win. She followed it up with the classic 12-pool into offensive Spine Crawler rush—a build that's becoming a strangely familiar fixture in her matches—against which Rogue couldn't muster the proper defense.

Recommended games: Groups A & B didn't feature great games in the traditional sense, but sOs' proxy-Nexus into DT against Bunny is a must-watch for sheer weirdness' sake.

Coming up: GSL Code S will resume on Saturday, Apr 18 4:00am GMT (GMT+00:00) with Group C of the RO24, featuring Zest, DongRaeGu, Impact, and Cure.