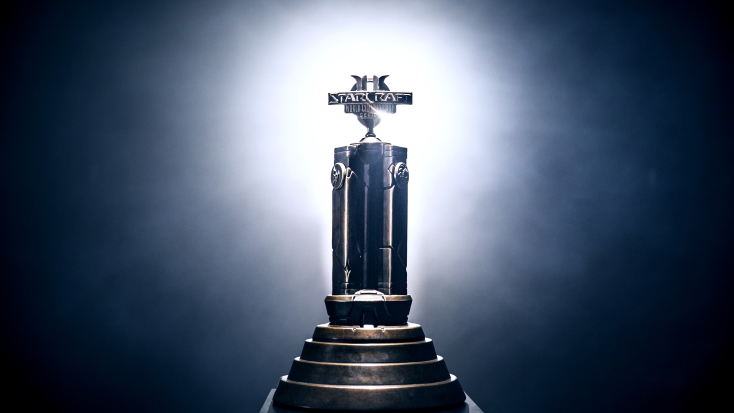 One day after Serral advanced in first place from the Global Finals group-of-death, Reynor looked to match his Circuit rival's performance. While he couldn't equal Serral's mark of double 3-0's, Reynor still ended up advancing in first place from Group C with a 3-2 victory against herO and 3-0 sweep against HeroMarine.

Reynor's match against herO proved to be the toughest, with his "wait for him to attack" approach not always working out. Though Reynor took the first point by deflecting an Immortal-sentry timing in game one, herO pivot to more mid-game focused strategies forced the series go all the way to a fifth and deciding map. There, the pressure of the moment seemed to make both players break down, with mistakes causing wild lead swings in a game full of Lurkers, Disruptors, Vipers, and even Carriers. Ultimately, Reynor kept his composure in the final few engagements of the game, earning himself the 3-2 victory.





Reynor then faced an unexpected winners match opponent in fellow Circuit player HeroMarine, who had scored the unlikeliest of upsets in his initial match against Classic. While Classic seemed like an impenetrable wall in the first two games, HeroMarine unleashed a series of Marine-Tank pushes to win in a reverse sweep.

Unfortunately for HeroMarine, that series victory (his first ever in a Global Finals) would be the highlight of his night. Reynor took him out 3-0 in the winners match, playing some of Zerg's greatest hits with both Nydus-Swarm Host and Brood Lord-Infestor. Then, in the decider match, Classic would end up avenging his earlier loss to HeroMarine, getting the 3-0 sweep he had let slip earlier to confirm his spot at BlizzCon.

The WCS Global Finals group stage will conclude with Group D on Sunday, Oct 27 3:00am GMT (GMT+00:00), with Rogue, Elazer, Neeb, and Trap contending for the final two quarterfinal spots. The WCS Global Finals will conclude on November 1st from BlizzCon.