Best Games of August 2018
Compiled and written by Ej, Elentos, and Durn
Best Games of the Month returns with a (late) August edition. This month, online competition proved to be the best source of interesting games, giving us a great opportunity to flex our "we literally watch everything" cred. We hope you enjoy these games, and perhaps consider tuning in for more of the great online tournaments in the StarCraft II scene.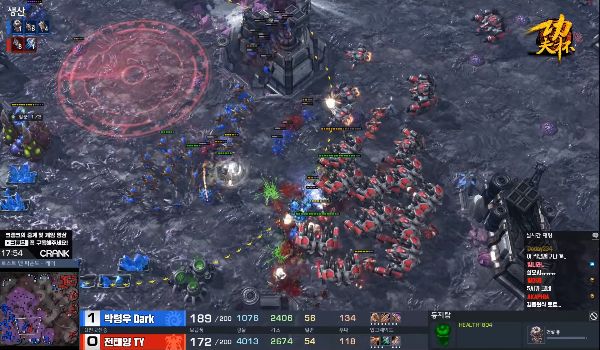 The Hammer of the Sun against the Swarm of Darkness
When we think of mech, most of us simply cannot help but think about slow moving clumps of siege tanks. Maybe some even still get flashbacks of 2015 turtle mech, with Zerg players haplessly bashing their heads against tank lines before suffering inevitable defeat. That's not what you're about to witness in this game. On Lost and Found, TY goes for mech after a strong opening that even cancels Dark's 4th base. When he finally sees that his opponent has gone for ling/bane/hydra with swarm hosts, he makes a decision not many Terrans would dare to make: He embraces his inner child combats Dark with
only
Transformers.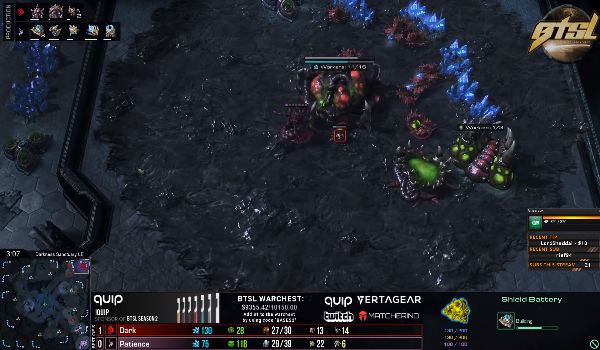 Something seems out of place here but I just can't put my finger on it
In 2018, we really don't get to see much of Patience anymore. His status in the Korean scene these days is probably best exemplified by how every other player in the Ro16 of GSL season 2 laughed about the fact that Patience was even there. Nevertheless, he shouldn't be counted out, especially if things get a little weird. And this game got very weird very quickly. In fact, it gets so weird that it becomes impossible to return it to a halfway normal state, and even the GG at the end was a little bit strange.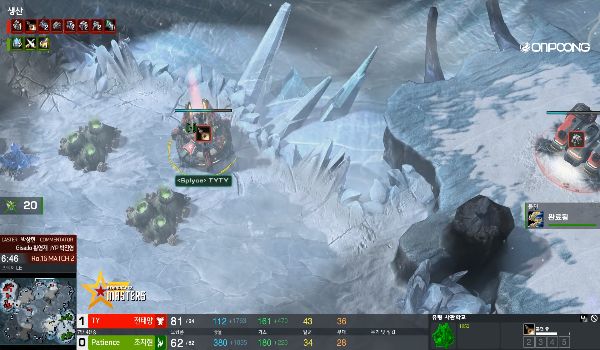 Nothing to see here
Bet you didn't expect to see Patience again so quickly! Yes, a mere day after his epic encounter with Dark, Patience played another game for the ages. Or rather, TY did, and Patience was along for the ride. Foreshadowing what was to come in his GSL group, TY decided it's best to hide some production structures on the map somewhere. In this case, what may have looked to Patience like a somewhat standard build was actually the setup for a 2 ghost cloak runby. Which was the setup for TY to kill Patience's third base. Which was the setup for TY to start a nuke.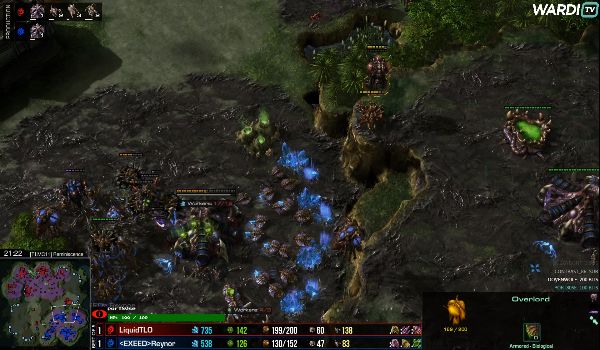 "When ahead, get more creative" - ArTLOsis
In a tournament between competitors of the WCS Circuit, ZvZ matches are as numerous as grains of sand. But if you run enough sand through a filter, you might just find some gold. And that's where TLO and Reynor come into play. The veteran Wunderwünsch and the Italian child prodigy duke it out on Reminiscence. Mutas, lurkers, vipers, neural parasite and everything in-between. A truly creative™ and extraordinary ZvZ that goes the distance.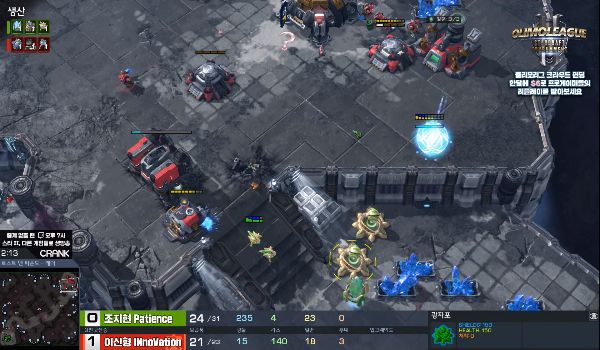 There may or may not be 15 minutes left to this game
Patience the absolute madman is back on the list and for a 3rd time this month, matching a feat only Dark has accomplished before. But this time, he proves that he's actually an extremely solid macro player who doesn't need to be afraid of anyone in standard play. Our Protoss opens with the absolutely standard cannon rush vs Terran, as one does on Lost and Found. INnoVation naturally responds with the standard 9 minute siege tank contain. While Patience's 3rd base finishes at the standard 10:30 timing, once INnoVation's stim finishes at 11:15 into the game, things start to get a little bit weird.
The Mvp vs INnoVation Award for Successfully Holding On Beyond All Reason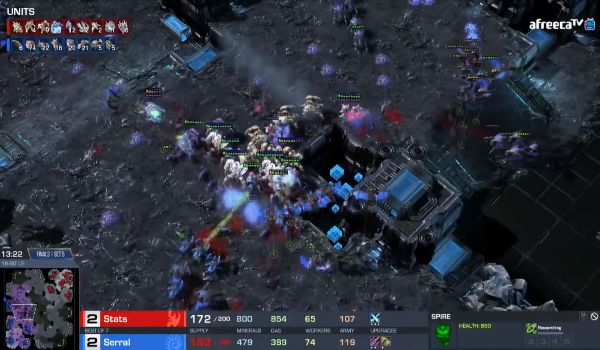 In a normal match this would be where Serral just wins.
At GSL vs the World, Serral responded to his many doubters with a championship run that genuinely made him look like the best Zerg in the world - one could argue even the best player in the world. And as history is written by the victors, once again Stats didn't get to enjoy the spotlight. Stats is known for playing a style that is considered above all else standard and defensive. While his skill with it has earned him the moniker "Shield of Aiur", it's in part because of this style that Stats is often seen as little more than a side note. Stats reaching the highest rounds of a tournament is just taken for granted by many. But just for this game, down 70 supply after a mutalisk switch, Stats transcends his status as "Shield of Aiur". He becomes the
Shield of Seoul
that even Serral cannot pierce.
More recommended games from August 2018
We highlighted the most notable games above, but there were plenty of other great matches played in August. Thanks for reading, and we hope you enjoy these games. Check back next month for all of the best games from September!
Recommended games of August:


Maru vs

Stats on

Catalyst - VOD


Maru vs

soO on

Lost and Found - VOD


Trap vs

INnoVation on

Catalyst - VOD


soO vs

GuMiho on

Catalyst - VOD


Maru vs

Reynor on

Acid Plant - VOD


Serral vs

Lambo on

16-Bit - VOD


Echo vs

Hotel on

Lost and Found - VOD
---
Credits and acknowledgements
Writers: Elentos
List committee: Ej, Elentos, Durn
Editor: Wax
Photos: Carlton Beener (via Blizzard)