Best Games of June 2018
Compiled and written by Ej, Elentos, and Durn
The June edition of TeamLiquid's Best Games of the Month series arrives later than usual to the disappointment and outrage of our adoring fans. But it's well worth the wait as the world's most degenerate StarCraft II's junkies have brought you a definitive list of the best games from the previous month. No stone has been left unturned in their search for the sweetest, most delectable morsels of StarCraft II esports. Ahhh, that's the stuff.
The Best Games of June 2018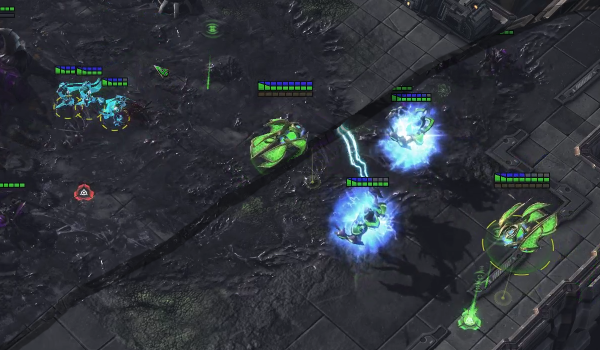 SPLIT SCREEN!!!
Despite his rather poor performance in the matchup at HSC, Zest's widely derided PvZ makes another appearance on the list. In this game on Acid Plant,
Player C
dusts off the DT drop opening, quickly revealing himself to be either Zest or a master league player. And while Dark's name remained obscured until after the tournament, his aggressive, counter-attack focused style was no-less entertaining than it is in regular tournaments. With both players dragging each other through the mud, it became a spectacle worthy of their reputations. Mock Zest's PvZ all you want—online-Zest is the real deal.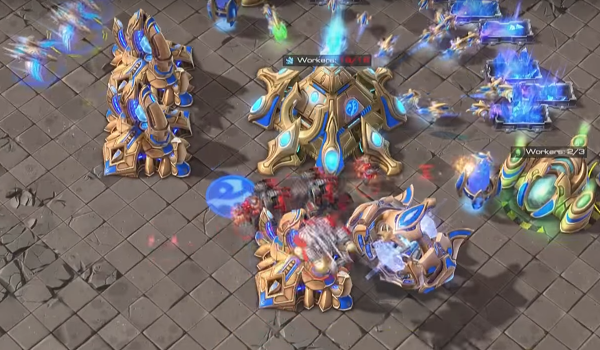 Mr. Chae, I don't feel so good.
Despite having a so-so year in live tournaments, GuMiho is featured on our list for the third month in a row. This time, it's in a match against a man who can match his insanity. Having scouted GuMiho's proxies, sOs opted for 3-gate Stargate off 1 base. This allowed sOs to defend and counter attack, locking the Terran down in their base while sOs was free to take a gold expansion. But if the game had ended there, it wouldn't be on this list. Nor would it have been the GuMiho vs sOs craziness that we expect. Instead, everything went downhill, sideways and inside-out for both players as they sought the favor of the chaos gods in this struggle to the death.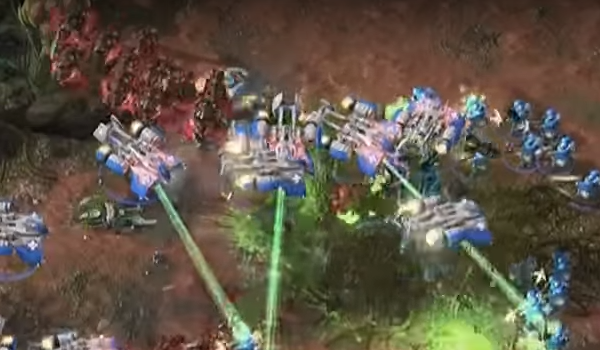 It's like we had a time machine that takes us 3 years back.
We love to show the breadth of our hipster knowledge, but this list wouldn't be complete without the best Zerg and Terran players in the world duking it out in the most prestigious, high-profile tournament in the world. In a way, this was the hardest of Maru's victories in his GSL championship run. While Classic and Zest looked hopeless against the reigning champion, Jin Air teammate Rogue put up a hell of a fight.
On Backwater, where the map layout made it impossible for Maru to kill Rogue with a tank timing, there was no way to avoid playing macro. Rogue, seemingly contained on his three bases, was actually fully unleashed. With Ling counters catching siege tanks in the middle of the map and the Muta flock terrorizing stray Marine packs, the Jin Air Zerg was free to take his 4th base on Maru's side of the map and snatch all map control the Terran had left. Forced to turtle, Maru laid back and went for Ravens. However, with the nerf to Anti-Armor Missiles, Maru would have to fight harder than he ever had in 2018...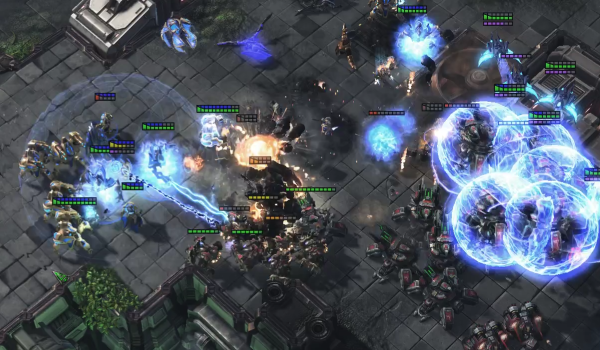 Wait a minute, how can his Corsairs lift my units?!
Following Maru's and Rogue's recent success, the Jin Air house received a lot of praise, with fans citing the last vestige of KeSPA in SC2 as the reason for its players excellence. Well, what about Creator? Not so much. He qualifies for
about 1 Code S season every year
and doesn't do anything noteworthy besides that. Fortunately enough for us, he was invited to this tournament, where INnoVation could proxy Reaper him. Only to followup with 3 Command centers and 2
Armories
. It turned out to be a rather mech and forth game.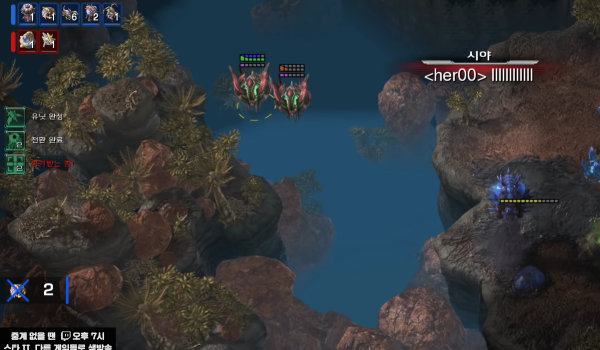 No, that's not a spore crawler morphing there.
If you were to describe either Losira or herO, you certainly wouldn't use words like
consistency
,
macro
or
standard
. Rather,
wild
,
unpredictable
,
cheesy
or
didn't make Code S
. And their tendencies show very well in this game. Not fancying his chances in a normal game vs herO, Losira proxied a Spire on 2 bases. Of course, he was immediately scouted by 2 Oracles flying out of his main. Oh boy. Pinned against the wall, and seemingly dead, Losira saw his chance for survival in a quick switch to Hydralisks. herO, typically the trickster, ended up being more confused than he had ever confused anyone else before.
The "Blizzard" Award for the Game We Included to Fill the Foreigner Quota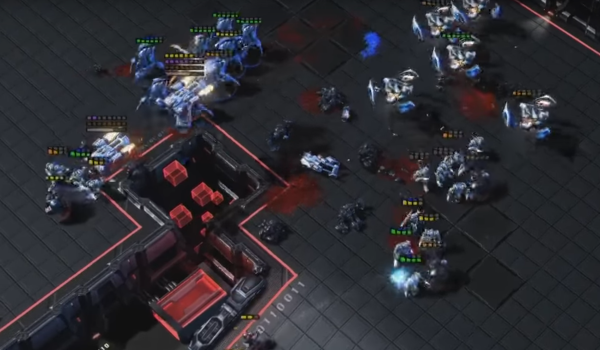 This is the highest resolution screencap I could get out of a WCS VOD. Sorry.
On MaNa's miraculous path to his first premier tournament finals in 3 years, SpeCial was the first big obstacle. While the Polish Protoss ultimately won 3-1, the score didn't really reflect how close the series was, with the 16-bit game ruining the Dreamhack schedule, as is tradition. In this game, very similar to Bunny vs Dear that we covered
last month
, both players initially just idled on their 3 bases, building up their economies and armies. So they could destroy them 2 minutes later. Perhaps the game that captured the WCS spirit the best, it was truly a blood bath, with Marauders killing Nexuses, Widow Mines killing Zealots and Medivacs, and Disruptors killing everything on both sides. Forget the World Cup: With constant swings of 30 supply for both players, fans from Poland and Mexico were on the edge of their seats for latter portion of the match, uncertain of the victor until the very last minute.
More recommended games from June 2018
We featured the absolute best games above, but there were plenty of other great games from June. Thanks for reading, and we hope you enjoy these games. Check back next month for all of the best games from July!
Maru vs
Rogue on

Eastwatch - VOD

Rogue vs
Impact on

Redshift - VOD

Stephano vs
PartinG on

Catalyst - VOD

Zest vs
TY on

Dreamcatcher - VOD

Dark vs
herO on

Catalyst - VOD

Spear vs

Boris on

Lost and Found - VOD
---
Credits and acknowledgements
Writers: Ej
List committee: Ej, Elentos, Durn
Editor: Wax
Photos: Kevin Chang