Best Games of May 2018
Compiled and written by Ej, Elentos, and Durn
TeamLiquid's resurrected Best Games of the Month series continues! StarCraft II's most obsessive and dedicated fans have compiled another list of the best, must-watch games from the previous month.
April's list
was dominated by Ravens, but a mid-month balance patch has changed the StarCraft landscape. See how players adapted, from GSL Code S to the shadowy corners of online tournaments.
The Best Games of May 2018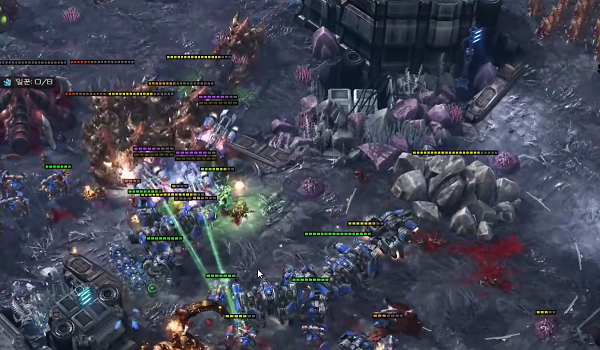 Probably not the best position to attack with ultralisks.
What better way to start off a list of best games than with Dark versus GuMiho? They are two of the most entertaining players in the world, and TvZ is match-up where they've shown some of their best games. GuMiho's plays excellent defense against Dark's Swarm Hosts, trading his siege tanks away to instead remax on Hellions and Cyclones. Dark, in turn, switches to Ultralisks. Wait, Ultralisks vs Mech? Things were sure to get crazy. And with both maxed out armies passing each other in the night, the game indeed spiraled into utter chaos.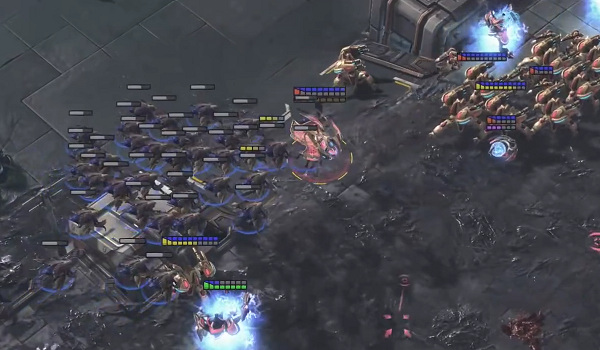 The Birds - 1963, colorized
Word of Zest's success in online cups had been circling for quite a while before his GSL RO16 group. And while he did advanced to RO8, he didn't show us this fabled "online Zest" we were supposed to be impressed by. Well, why not take a look at one of those online game and see exactly what the difference is?
Contrary to his reputation for dismal ZvP in 2018, Zest actually has a
60% win-rate in ZvP
over the last month. There's definitely still some brilliance left in the former GSL champion, even if it mostly shows up online. In this game versus Rogue, Zest faces infinite waves of Locusts in the mid-game. He does his best to avoid direct engagements and changes the tides of the war with a single Warp Prism and smart maneuvers. Unable to close out the game with roach/swarm host, Rogue is forced to wrestle with Zest in a 40 minute brawl, a kind of fight where Zest fancies his chances against the reigning BlizzCon champion.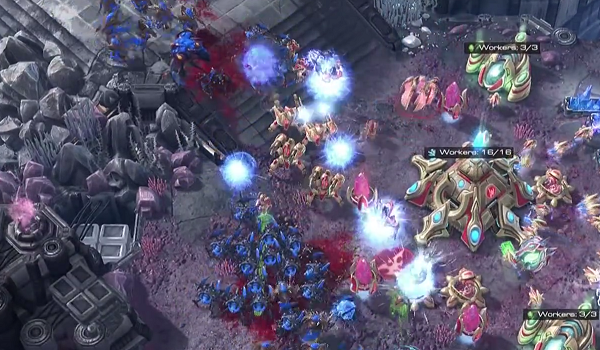 Oh no, the Roaches allowed themselves to surround the immortals!
Oh Dark, you did it again. God knows how Dark reached the conclusion that
Classic
was his ideal first opponent in the RO16, even if PvZ is his weakest match-up. In any case, we saw another GSL where Park Ryung Woo created a group of death that he failed to advance from. Bombing out 0-4 in what was supposed to be his match up, Dark at least left us with one really good game. Classic flawlessly held off what had looked like an all-in move, leaving him to deal with what should have been routine clean-up. However, Dark was desperate to stay alive, and switched between every unit available to Zerg to try claw his way back into the game...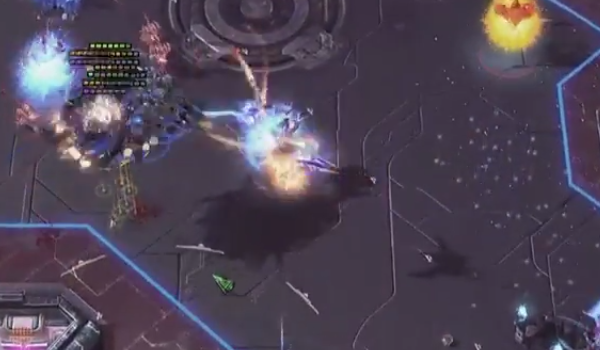 I couldn't pick one moment out of this game, so here's 2 leftover Archons shredding entire air army of Bunny
One of the greatest questions in Starcraft is 'can a game where neither player plays well be good?' This has boggled the minds of the viewers for a long time. The TeamLiquid.net community has spent years building up a culture of admiring the players as flawless heroes and brilliant generals, appreciating masterworks of strategy and execution. But have we lost our sense of fun? Are we too elitist to enjoy sheer carnage, a brawl between intoxicated brutes? I suppose it depends on who you ask.
But I can guarantee you that I loved every second of Dear versus Bunny, where leads were thrown left and right, deadly haymakers were taken on the chin, and where everything ended in an exhilarating, 10-minute, late-game finale in Terran vs Protoss. And I think that you will enjoy it, too.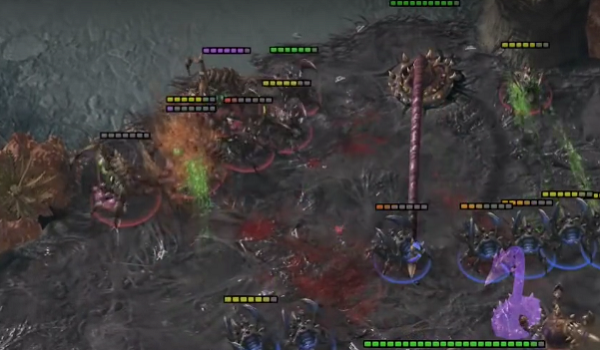 This is the base of the blue Zerg
Here we go again! Dark and Rogue make the list again after headlining the proceedings back in March. But this is time, it's not because of their entertaining strategies or great tactical sense. It's because we couldn't believe it wasn't foreigners playing.
Dark decides to open 12pool/14gas which surely should be a build order win and a quick victory against Rogue's hatch/gas/pool. But wait, he fails to kill the Hatchery, the Spine Crawler finishes, and Dark is cooked. Or is he? The blue Zerg goes for a follow up attack, and with no transfuse energy on Rogue's queens... he decides to run his speedlings up the ramp and spare the 2nd base! What. This only begins the series of inexplicabale decisions and blunders by both players that keeps your eyes glued to the screen and your forehead to the table.
The Has vs Happy Award for Series That Confused Thousands of People At Once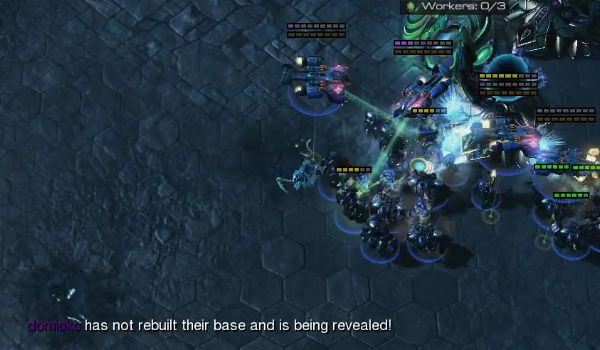 When you don't have any orbitals left and hear a scythe swing.
We do not usually feature full series, but an exception was almost mandatory for domickc vs SpeCial. "Who is that?" you ask, "taking on that Blizzcon semifinalist?" and consult your premier sources of information. Aligulac favors SpeCial 88% to 12 in a best of 3. But if we're honest, even 12% to win 1 single game for domickc is a joke. If SpeCial were to drop a map, it could only be via something from the mustiest pages of the
Great Book of Protoss Bulls***
. And even if one game went wrong, surely there's no way another would, SpeCial could just laugh it off. But of course, if things went as expected, this series wouldn't be worth mentioning. Watch domickc and SpeCial derail the status quo, then re-establish only to derail it further. No holds are barred, no workers are safe, no sacrifice is too great.
More recommended games from May 2018
We featured the absolute best games above, but there were plenty of other great games from May. Thanks for reading, and we hope you enjoy these games. Check back next month for all of the best games from June!
INnoVation
vs
Dark
-
VOD
Neeb
vs
MaSa
-
Youtube VOD - Twitch VOD
MaSa
vs
Scarlett
-
YouTube VOD - Twitch VOD
Cure
vs
Dark
-
VOD
Rogue
vs
Dark
-
VOD
Trap
vs
TY
-
VOD
Dear
vs -
INnoVation
-
VOD
---
Credits and acknowledgements
Writers: Ej, Elentos, Durn
List committee: Ej, Elentos, Durn, Wax
Editor: Wax
Photos: Carlton Beener, via Blizzard