KT Rolster vs Woongjin Stars won the poll results! http://www.teamliquid.net/forum/viewmessage.php?topic_id=389170


CJ Entus_EffOrt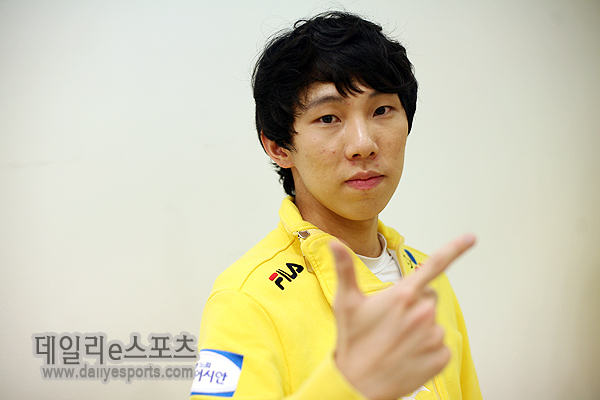 Source: Daily eSports

How do you feel about winning in the ace match up?

I was confident for the ZvZ before the ace match. I could have easily finished it of but then something unexpected occurred. That flustered me for a moment but the end results was good so that was a relief.

Why did you lose game six against hyvaa?

I had successfully deciphered his build order. I prepared perfectly for it but I think I played way too economically and ended up giving my opponent a chance.

Was it decided beforehand that you would be the ace?

Yes it was. If we needed to improvise, then someone else would have taken my place but coach Kim believed in me and sent me out and I think that's why I was able to win.

Did you expect to meet Bogus for the ace match up?

Bogus is the best player on STX so I expected him to come out. I prepared to take him all the way to the late game.

Early on during the ace match, you met a critical situation.

At first, I just told myself to keep calm. I knew that I our build orders were crossed so as long as I kept calm, I was going to win.

This was your first victory for SPL.

It was always on my mind that I had zero victories. During those bad times, the coach and the manager consoled me quite a lot. Thanks to them, I was able to prepare for my future matches peacefully. It's disappointing that it took me this long to finally grab a victory but there are still a ton of matches ahead so I'm not going to let this bother me.

CJ Entus is currently on a three win streak.

The team's atmosphere has been really good ever since we won the championship. All the players are practicing a lot. I think we've become a powerful team since we've made such improvements.

Anything else you would like to say?

I am going to work hard so that I can show great performances.